The best Christmas decoration storage buys – for baubles, wreaths, trees plus more
Peruse these Christmas decoration storage buys to stay organised – and to keep scratches and dust at bay – from January to November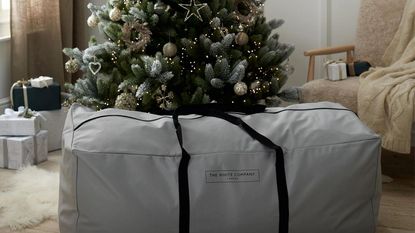 (Image credit: The White Company)
The Livingetc Newsletter
For style leaders and design lovers.
Thank you for signing up to LivingEtc. You will receive a verification email shortly.
There was a problem. Please refresh the page and try again.
We've got you covered when it comes to packing away those precious Christmas decorations–once the festivities are over, of course. See these impressive Christmas decoration storage solutions below, for safely packing away everything from your tree to your wreath, all of those rolls of wrapping paper you bought and even the delicate baubles that you treasure. All out of sight, out of mind and away from dust.
Packing away Christmas decorations and taking down your tree and lights is a job no one likes to endure, but it has to be done. Kick-start your new year by being organised with help from these top buys. We've even found a few eco-friendly options for those who are on a bid to be more sustainable in 2022, and there are some stylish and space-savvy buys from The White Company in our guide, too.
You could just pop all of your Christmas decorations into a sack and sling said sack in the garage or loft, but talking from experience here: we wouldn't recommend it. This is how Christmas decorations smash, scratch or how wreaths end up looking misshaped on your door – an artificial Christmas tree can even be damaged as its hinged branches can begin to loosen if not stored in the proper manner.
See below for Christmas tree storage solutions, space-savvy bauble storage buys, wreath bags plus wrapping paper storage. And get yours now before these picks start selling out.
Don't miss the Livingetc Christmas gift guide for 2021, for gift inspiration as chosen by top interior designers.
The best Christmas decoration storage buys on the market
Christmas tree storage buys
The White Company Tree Storage Bag
A luxury bag to store your tree in style
Wrap your tree inside The White Company's tree storage bag to keep it safe for months on end. Grey in colour with straps for easy carrying, this tree bag is zip-locked and it's suitable for trees that measure up to 7.5-feet tall. There's also a medium size on offer, that's ideal for anything 6ft or less.
GEEZY Christmas Tree Storage Bag
A budget-friendly buy for smaller trees
Perfect for keeping a smaller tree in tact from January to November, this cheap yet cheerful bag can be slung into your garage, pushed out of sight under furniture or even squeezed inside a cupboard. It measures 125cm in length, 30cm in width and 50cm in height, making it the perfect size for trees 4 foot and under.
Really Useful 77 Litre Christmas Tree Storage Box
A sturdy plastic box for keeping your tree safe – and dust-free
You could really use this storage box for a tree or a garland. It's 77 litres in size and it can hold trees that are 6 or 7 foot in size. These boxes are stackable for simple storing, and their clip-on lids ensure that the dust stays away. The best part? They are recyclable when the time comes – hopefully after several years of use.
Christmas bauble storage
Selections Christmas Bauble Decorations Storage Box Bag
A large box, ideal for the majority of households
This set of two bauble storage boxes houses 64 separate compartments in each box, giving plenty of room to neatly pack away all your Christmas baubles. If you have small baubles, you could wrap them in used leftover wrapping paper to stop them from rattling around. As these bags are damp-proof with a wipe-clean surface, they're great for basements, cellars, lofts, or even the garage or shed.
LIVIVO Christmas Bauble and Decoration Storage Cube
A see-through option to make life easier
The LIVIVO Christmas Bauble and Decoration Storage Cube can safely store up to 64 Christmas tree baubles, ornaments, tinsel, and other Christmas decorations each in their own compartments with padded cardboard to keep them protected. Clear sides make it easy to see which decorations are inside at a glance. Plus, it has handles on either side for easy carrying up to your loft.
ZOBER Christmas Bauble Storage Box
A bauble storage box for sliding underneath or atop furniture
This rectangular storage box was made for awkward cupboards or shelves with a height limitation. It's perfect for slipping under a bed or sofa, on top of cupboards or wardrobes, or even down the side of eaves storage. It also fits 64 compartments for Christmas ornaments, with cardboard dividers that help keep decoration ornaments safe from scratches and shattering. It features a strong, tear-proof fabric exterior.
Dunelm Bauble Storage Box
An eco-friendly storage option that folds down for easy storage
This simple bauble storage box from Dunelm is soft to the touch and it even folds down for easy storage for when it's not in use during December. The best part? It's eco-friendly and made from recyclable bottles. It has FSC-certified inserts inside for separating your ornaments, to ensure they don't bump together and scratch.
Really Useful 35 Litre Bauble Box
A durable plastic box with heaps of space for baubles – plus much more
This 35 litre storage box comes with 2 trays for packing away larger decorations, and clear sides which makes it easier to see what's packed inside. Buy more than one since they are stackable, with clip-on lids. Secure the lid tightly with the blue clips for a shatter-free Christmas. It's safe to say they're durable...
Christmas wreath storage buys
The White Company Greenery Storage Bag
For storing your wreath – or a gorgeous garland – in style
Make use of this The White Company rounded bag to store anything from a reckless wreath to a gargantuan garland – in style and out of the way. It's zip-locked with an over the shoulder carry handle, plus its rounded shape will ensure your Christmas decorations stay the way you want them to. It comes in one size only, and you might have already seen that they have a Christmas tree storage bag to match...
Dunelm Wreath Storage Bag
This eco-friendly wreath bag is a budget-friendly buy
Dunelm's wreath bag ticks all our boxes, with a wallet-friendly price tag to match. Even better? It's made using 4 plastic bottles so as to be kind to the environment, plus it zips for safe storing. Oh, and there's the added bonus of a handle, and its round shape will help keep your wreath (or garland, maybe) in tip-top shape.
Wrapping paper storage buys
ZOBER Premium Christmas Wrapping Paper Storage Bag
The best wrapping paper storage
This premium wrapping paper storage bag comes with interior pockets, perfect for packing away Christmas themed gift wrap, ribbons and bows. It's sturdily constructed of tear and moisture-proof heavy-duty fabric which protects your gift wrap from lights from dust, insects, and moisture. It's tear, puncture, water, fade, and mildew resistant. Adjustable straps hold your rolls of ribbon in place, ensuring they don't slip.
Dunelm Gift Wrap Storage Bag
Cheap yet cheerful, use this bag to store the copious rolls of wrapping paper that you own
If you are a wrapping paper hoarder – at Christmas and other times of the year – then you need a storage bag for them all to live. Instead of pushing them inside a cupboard and hoping for the best (e.g. no rips or tears) one of these bags will make them easier to find and ultimately: in better condition. It's made from recycled plastic bottles and it has carry handles. Plus, it even packs down small to make it easier to store when not in use. Use this for storing all types of wrapping paper from Christmas rolls to kids wrapping, birthday paper and more.
---
Christmas de-cluttering and organising tips
Before you start packing away your Christmas decorations, do yourself a favour for next year and put aside the ones you haven't used, or that are your least favourite. Unless they have sentimental value, drop them off at your local charity shop, donate them to a school, or find the best place to recycle at recyclenow.com.
Ditch any tatty, broken and unfixable decorations as you're unlikely to use them.
Next, when it comes to packing away your favourite Christmas decorations, we recommend writing a list of the ornaments you've packed away in that box, and taping the list to the lid of the box to make it easier to see what's inside each storage box. You could alternatively opt for clear storage boxes, so you can see what's inside more easily.
Organise your decorations by type, for example by colour, or function (bauble vs garland vs tabletop and mantelpiece ornaments).
When it comes to packing away fairy lights, keep them tangle-free by wrapping them around a cylinder shape – for example, a kitchen roll tube or empty Pringles can. You could also wind fairy lights around pieces of stiff cardboard cut into rectangles, which will help keep them tangle-free for next year.
For style leaders and design lovers.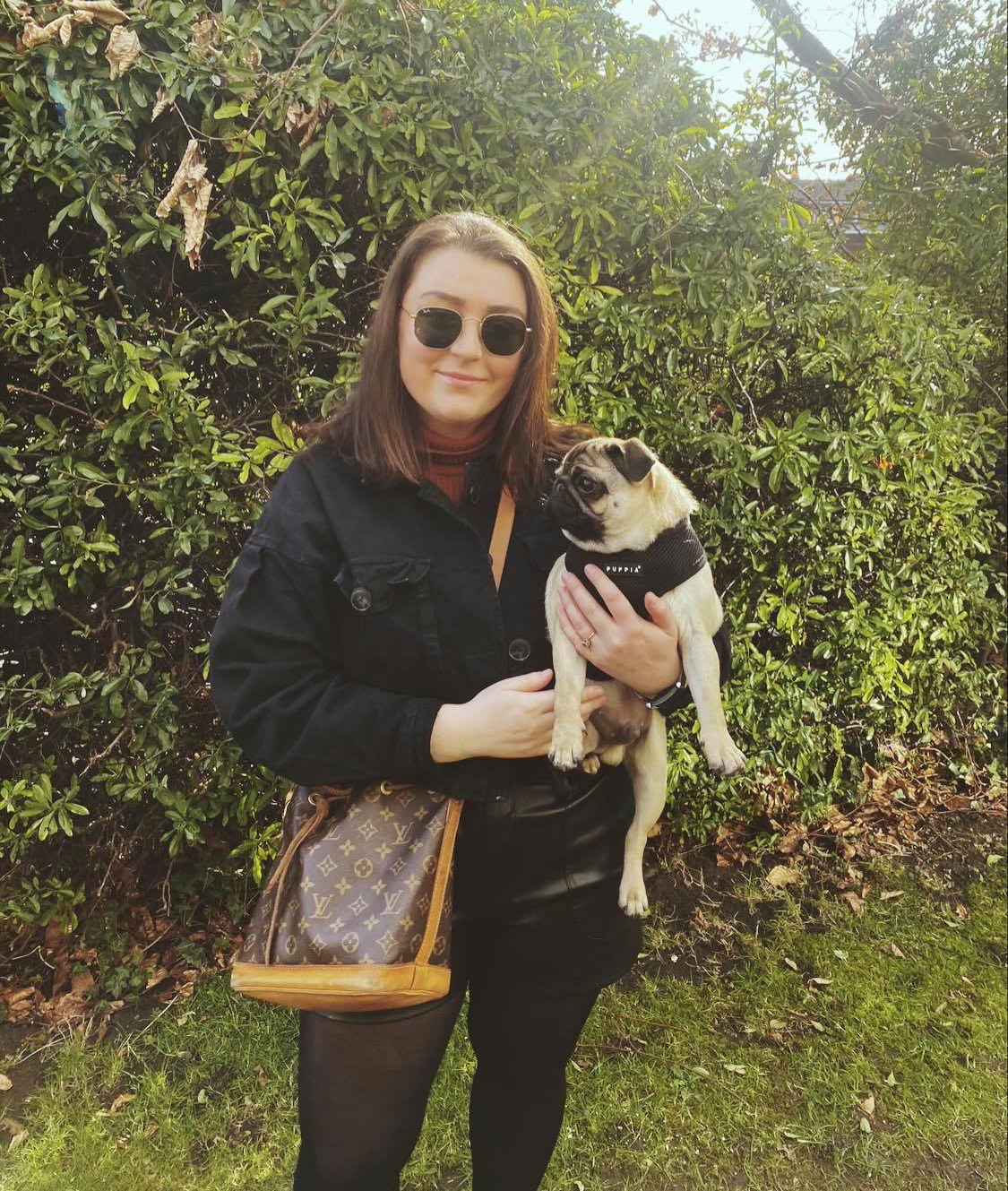 Annie is Livingetc's Deputy Ecommerce Editor, and with a penchant for shopping and four years of ecommerce experience in her cart, she's more than equipped to advise when it comes to exactly the home decor you need to buy for your home. With a particular love of home fragrance, she always ensures her interiors emanate a luxurious scent to match her bijou residence. Annie and her team work to provide you with the best in-class content, whether you are searching for fluffy towels for your bathroom, clever drawer organizers for your kitchen or even a new dinnerware set for when guests come to dine. Whatever the season — or the latest trend — Annie and her team work to cover events for Livingetc, whether that be holidays or sale events, spanning Mother's Day to Black Friday.
Annie's knowledge has been sprawled across several homes websites, including Real Homes, Ideal Home, Homes & Gardens and Gardeningetc. She has also injected her ecommerce skills into the titles of Woman & Home and Country & Townhouse.
Annie lives in South East London in a sizeable two-bed apartment with her husband-to-be and her Pug called Doug. Annie's space, though surprisingly substantial, lacks storage space meaning that she's always on the lookout for things to buy to maximize space at home. She's currently redecorating this space whilst on a budget, and loves discovering a dupe or DIYing something to look triple its price tag. Next on her list of things to do at home are DIY crittal-style doors leading from her living room to her hallway.
You can follow Annie's home Instagram account at @athome.withannie.