Stuck for storage? These ideas for small spaces will help you find a place for everything, even in a tiny home
These clever storage ideas for small spaces, from nifty built-in features to simple transformative hacks, will give you ample more room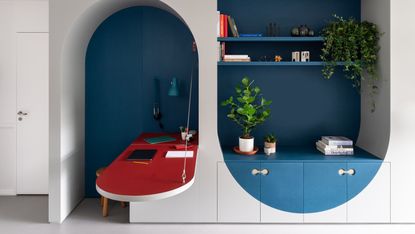 (Image credit: French + Tye. Design by Studio Ben Allen)
When planning your storage for small spaces, you've got to think outside of the box and get clever with the way you approach design. From clever built-in storage units that magic space from seemingly nowhere, to genius rearrangements that can afford you more space in mere moments, we've rounded up our favorite smart storage ideas for small spaces to give you that extra bit of room in your small living room, bedroom, bathroom, or indeed any area of the home.
For Cagla Akguner-Taylor of CHEG Architects, the first place you can start is about decluttering and working on the elements within a room. 'Our experience of small spaces is dependent on the relationship between all elements within it,' says Cagla.
'An imbalance of materials, colors and shapes competing for attention amongst the daily mess of life is going to feel tiring, cramped and uncomfortable. Careful planning of storage in small spaces is essential. Having an easily accessible place for everything allows the space to breathe as it creates ease of circulation and eliminates visual clutter, making the room feel spacious.' Read on for our favorite methods to let your room breathe.
Oonagh is an interiors writer and editor, and expert at keeping up with trends from the world of interior design. For this story, she's spoken to the designers and architects who have worked on small-scale projects to dig out practical tips that will help her readers make the most of small spaces.
1. Combine stairs and storage
Under-the-stairs storage is nothing new, but we don't just mean a cupboard under the stairs that stores a random assemble of walking boots, old and broken umbrellas and a clunky vacuum cleaner. If you look at the zig-zag of the stairs, each step offers room, so it's about making the most of this space and creating under-stair storage. In this example, a small mezzanine is accessed via a plywood storage stair in this home designed by Studio Webster Dale. This makes handy use of the space under the staircase, with each door and shelf converted into space for storage. The use of plywood makes it aesthetically pleasing and neat.
'When space is tight, maximize your storage opportunities by using what otherwise might be dead space,' says Stephanie Dale from Studio Webster Dale. 'This custom plywood alternating tread stair gives access to a small storage mezzanine. The division of cupboards was optimized by thinking about what actually needed to be stored, so think about your requirements.
'The closed cupboards hide bulky or messy items - in this case printers and screen printing equipment -giving a more streamlined look. By contrast, the open shelving adds lightness giving the opportunity to display your favorite collections, enhanced with pops of color.'
2. Double up seating as storage
A bench that doubles up as storage is a handy addition to a small space. Top it with a custom cushion and it's a cozy window seat or spot for you to take a seat and relax with a book, but it's also making clever use of that floor space.
In this example from Melbourne-based CHEG Architecture, the bench wraps around the perimeter of the room and you're not wasting any space. 'Avoid visual clutter created by placing too many individual storage items in one room,' says architect and designer of the space, Cagla Akguner-Taylor.
'Ideally, built-in storage spanning full height or wall to wall will allow it to blend into the space easier. Storage that serves multiple purposes also makes efficient use of space,' Cagla adds. 'In this project, the kitchen bench runs the full width and joins into a multipurpose unit. The seating/TV unit/display bench/fireplace hearth/storage unit spans the kitchen, dining, and living areas in one unit.'
3. Stretch cabinets to the ceiling
Don't waste wall space and make sure you stretch those bedroom cabinets and built-in wardrobes to the ceiling. This doesn't necessarily mean wall-to-wall cabinets either, and you can cleverly frame a mantelpiece, or work around an architectural feature like this fireplace to keep the space interesting.
Keeping the cabinets white means they blend well into the wall and the green and blue of the wall artwork and fireplace are the main focus of this small space. This 1890s home in New South Wales was designed by Victoria D'Alisa.
4. Use clever millwork to add extra storage
Passer Architects used careful planning and detailing to maximize and conceal storage and create space for all the clients' belongings. The home was a small property with a tiny footprint of only 430 square feet. 'Every inch counted and it made us think outside the box with how to design storage and services to maximize the size of the internal spaces,' says Katrina Passer.
'A new birch plywood joinery element spans the length of the ground floor. It houses the kitchen, pantry, powder room, general storage, stair and living room shelving all in one unit, fulfilling the client brief for minimalist living - everything has a place.'
5. Add storage around a door
When searching for extra space for storage in a small home, be sure to look up and take into account the wall space. The space above our doors often goes unnoticed, but you can make more out of this space by building cabinets that frame the doorway, like this example from Studio WE Architects, an architecture and interior design studio based in Tel Aviv.
'Near the black entrance door, and opposed to the wooden staircase, we concealed the guest bathroom inside a pinkish cube. The 'cube' is composed of a closet, a dresser and a wall of the same color,' xplains Efrat Weinreb from Studio WE. 'The carpentry contains a mirror, a place to put your keys, bag, a coat rack and shoe storage.'
6. Design in home office that stores away
Owners of this London apartment sought out the expertise of Studio Ben Allen to create more space from the little square footage they had at their disposal.
The result is a clever storage unit that includes cabinetry as well as a folding-down table that closes away again at the close of the day. The unit houses a desk, home office storage, a child's desk, a seating area, a bed that can fold down when the table is not in use, and a living room storage unit.
The clients also requested that the storage solution relates to the architecture of the Grade II building in which its housed.
7. Combine open and closed storage
It's a smart idea to combine your decorative space with storage solutions. In this example, the designers at Studio WE Architects have gone for a bookshelf that has some shelving closed off for hidden away, unsightly storage.
Meanwhile, some are left open to give a decorative edge and provide a home library or surface for trailing plants, beautiful coffee table books, ceramics and other decorative items you might want on display. The illusion is that the space feels purely decorative, but in reality, it's cleverly concealing storage.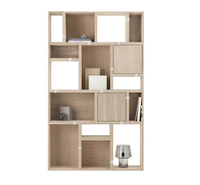 Stacked storage system configuration 9, 2Modern
A functional and aesthetic storage system that brings customized storage to your living room. The unit can be arranged and rearranged for however you'd like it, with as little or as much as you'd like on display.
8. Go handleless for a seamless finish
For a seamless look, ditch the bulky handles in favor of tactile pulls that are carved into the material, subtly mimicking the grip of a hand. This handle-less look takes up less visual clutter and space and can help create a minimalist and Scandi living room feel.
When space is at a premium, the minor details matter, and this clever solution for your storage helps make the storage go unnoticed, blending into the background for a slick finish.
The Livingetc newsletter is your shortcut to the now and the next in home design. Subscribe today to receive a stunning free 200-page book of the best homes from around the world.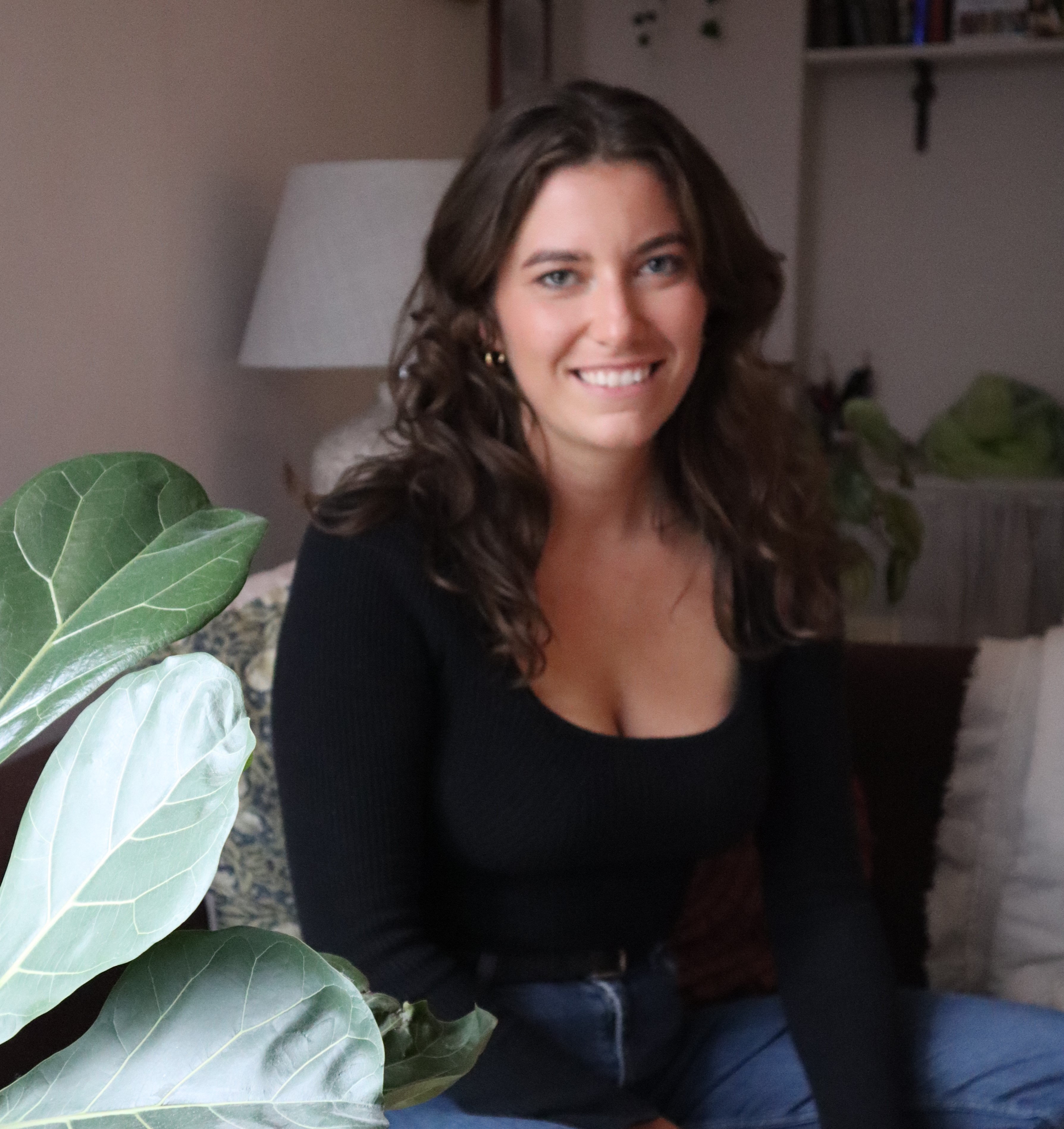 Livingetc content editor and design expert
Oonagh is a content editor at Livingetc.com and an expert at spotting the interior trends that are making waves in the design world. Writing a mix of everything and everything from home tours to news, long-form features to design idea pieces on the website, as well as frequently featured in the monthly print magazine, she's the go-to for design advice in the home. Previously, she worked on a London property title, producing long-read interiors features, style pages and conducting interviews with a range of famous faces from the UK interiors scene, from Kit Kemp to Robert Kime. In doing so, she has developed a keen interest in London's historical architecture and the city's distinct tastemakers paving the way in the world of interiors.