5 ways to use "vertical storage" that will make your home so much better organized
Storage in small spaces can be a serious dilemma, which is why we urge you to try these hanging storage hacks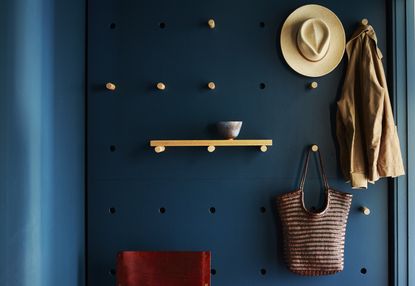 (Image credit: Tim Lenz. Styling: Brittany Albert. Design: Atelier RO)
When storage is done well, it can transform your home. For those with busy, family spaces, small homes, or just anyone with a lot of possessions and little built-in storage, the best advice from the designers is to optimize your space by looking to your walls.
Vertical space is the easiest way to declutter and make the most of the room you have. Hanging storage hacks not only saves valuable floor space but add a touch of creativity to your organization game, and can give your home aesthetic appeal. To help you think outside the box when it comes to your storage solutions, we've found some pretty nifty ideas for vertical storage. Here are some of our favorite and most inventive hanging storage ideas to transform your living space.
1. Try pegboards
Pegboards are a fantastic solution, providing a 'workshop' style aesthetic that can feel playful in a kid's bedroom, or minimalist in another setting. Atelier RO have added a pegboard to this entryway, an ideal addition to a wall to hang coats, hats and umbrellas as you enter the home. Hanging pegboard storage also allows to keep the pigment of the render on show, maintaining a calm feeling.
'Using a pegboard for an entry allows the family to have flexibility,' says Juliette Spencer, founder of Atelier RO. 'This pegboard was used for a family in New York where the seasons are distinct. During winter it's super cold, so you can use a line of pegs for big bulky coats and a shelf for a basket of hats and gloves. But come summer it's hot. Switch around the pegs and shelves to allow you to hang summer hats and shelves for your sunglasses. The result is flexibility for all seasons for all the family.'
They are a versatile storage solution that works across the home. In the kitchen, a pegboard can be a practical storage solution too, providing easy access to cooking utensils. You can hang your favorite pots, pans, and utensils, freeing up that precious cabinet space. You can even slot in small shelves to hold spices or cookbooks. This flexible solution not only keeps essentials within reach but also adds an industrial-chic vibe to your space.
2. Or floating shelves
The floating shelf idea is another great way to make the most of your walls, Add interest by floating them at different heights to create a visually dynamic display, like in this small bathroom by Studio Officina.
For this small bathroom, mixing and matching decorative items, plants, or essential items in baskets is a brilliant way to make more out of the space. This not only provides storage but also serves as an eye-catching focal point that distracts from the minimal footprint of the room. Experiment with asymmetrical arrangements for a modern and eclectic feel. Remember to attach wall studs to the wall but be careful to conceal them so they retain that floating charm that feels tidy and uncluttered.
3. Use hanging racks for kitchen utensils
I'm a big fan of hanging utensils on a spare kitchen wall, it's a clever way to use your favorite pots and pans as decor while saving you valuable storage. We all know pots and pans can be some of the most clunky, awkward-fitting items to try and store, so hanging them on the wall might just be the solution you're looking for. Either go for hooks or a small rail that you can hang your utensils off to achieve this look.
For professional home organizer, Ben Soreff, of h2horganizing.com, the downside of hanging utensils is that it 'creates conditions for random items to get hung.' To remedy this, Ben advises doing a cull, 'reviewing and letting go of broken, damaged or inexpensive items that never get used beforehand.'
If you find you don't have an appropriate wall, or even a splashback big enough like this example from Urbanology Designs, a kitchen pot ack hanging above the kitchen island is another wonderful solution. Pot racks offer more space but make sure they are well curated and tidy.
As well as pot racks hanging from above the island you can maximize your kitchen storage by hanging tiered baskets from the ceiling. Store fruits, vegetables, or even kitchen utensils in these baskets. This not only declutters your countertops but also adds a rustic touch to your kitchen decor. 'If you get a hanging pot rack with a shelf on top can make a great addition if you need the space,' says Ben. 'Like everything else, it is how you use it that matters.'
4. Save space with over-the-door shoe organizers
Storing shoes in a small space is a real challenge. Taking up valuable floor space, they end up cluttering entryways or bedrooms and become somewhat of a trip hazard. Over-the-door hangers work wonders, creating storage out of your door space. 'When over-the-door shoe storage hangers are pretty, they are canvas so you can't see the shoe,' says designer and blogger, Emily Henderson, who used a shoe hanger in this small bedroom.
Remember that over-the-door shoe organizers aren't just for shoes! Hang one over the back of your bathroom door for toiletries, or in the nursery for baby essentials. 'Over the door pocket organizers can go on the inside of a pantry or closet door for added odds and ends storage,' says Amanda Wiss, founder of NYC-based home organizing firm, Urban Clarity. 'Hanging storage in a bedroom closet can also store other non-foldable items. But in other rooms, transparent pockets might be the better option, making it easier to see and access your items.'
5. Add wall storage with simple wall hooks
In an entryway, you can transform a spare, empty wall with cute hanging storage hooks that are the perfect addition to host your umbrellas, coats, bags and scarfs.
When not in use, they look playful and fun (these Ponto wall hooks by Burke Decor would make a nice touch to a kid's bedroom). If you can't screw hooks into the wall because you live in a rental, peel-and-stick knobs like these Juliyeh sticky back wall hooks from Amazon don't require drilling. They are pretty in their primary color pops, but sometimes, you don't need them to be aesthetically attractive. 'I use command hooks on the insides of kitchen cabinets too, they can be used to hang ladles or potholders,' says Amanda.
3 hanging storage buys to help you organize your home
The Livingetc newsletter is your shortcut to the now and the next in home design. Subscribe today to receive a stunning free 200-page book of the best homes from around the world.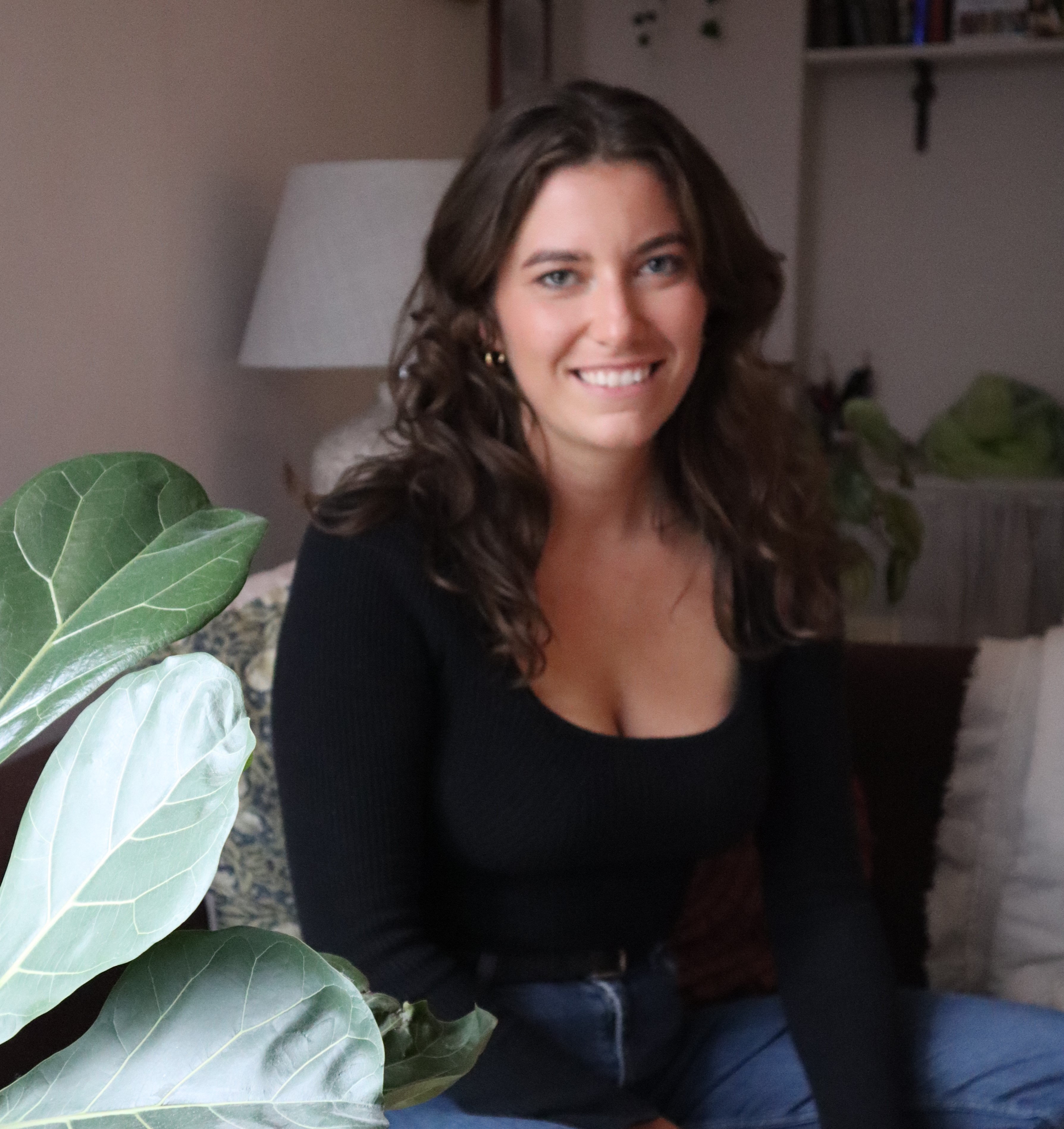 Livingetc content editor and design expert
Oonagh is a content editor at Livingetc.com and an expert at spotting the interior trends that are making waves in the design world. Writing a mix of everything and everything from home tours to news, long-form features to design idea pieces on the website, as well as frequently featured in the monthly print magazine, she's the go-to for design advice in the home. Previously, she worked on a London property title, producing long-read interiors features, style pages and conducting interviews with a range of famous faces from the UK interiors scene, from Kit Kemp to Robert Kime. In doing so, she has developed a keen interest in London's historical architecture and the city's distinct tastemakers paving the way in the world of interiors.