4 genius things that smart grilling tech can do in 2023 that will make this summer's cookouts so much better
From super smokers to grill-cleaning robots, here's the smart grill tech you need to know about to up your BBQ game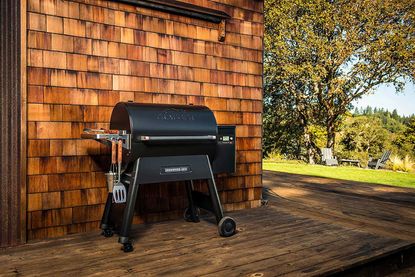 (Image credit: Traeger)
The great thing about grilling is that there's something for everyone. You might be happy to simply stoke some hot coals over a charcoal grill for your BBQ food, or you might want your grilling set up to be a little more precise.
If precision is the name of the game, the best gas grills in 2023 have smart technology designed into them, making it easier than ever to monitor food and get the best cook for your meat, without having to worry about nannying the grill all day, neglecting your cookout guests.
It's a convenience that, by in large, you'll have to shell out for, as the best smart grills come with a price tag, however, there are ways to embrace smart grilling at different levels. We've rounded up some of the best, cleverest ideas in grill tech right now so you can elevate your BBQ skills before this summer's grilling really kicks off.
1. Master ceramic grill cooking
Ceramic grills like the Kamado Joe and Green Egg don't just look good - these outdoor grills are the secret to smoky, juicy meat. These grills retain heat in their chamber thanks to the ceramic shell and in turn keeps the moisture inside that will really be a game-changer for your steaks. Plus, it's actually a really versatile outdoor grill. If you can cook it in an oven, chances are you can on a Kamado.
Until recently ceramic grills have fallen behind smart grills, meaning you had to rely on some good, old-fashioned know-how to cook on this type of grill. However, there are now smart options and add-ons, which take out the guesswork.
The Kamado Joe Konnected, for example, lets you control the temperature by app, and has an automatic cook mode that gives you step-by-step guidance on the grill's display. For Big Green, there's the Egg Genius (on Amazon), which is an add-on which allows you to control your ceramic grill from a device - the Kamado Joe iKamand offers similar functionality if you already own one of their grills.
2. Super smoke
For many people, smoking is the next big frontier in grilling to explore, but it's not something that's super easy for beginners. Smoking can take a long time, and needs a fair amount of babysitting to get your meat cooked perfectly. It's exactly why a smart smoker can be helpful.
While a smoker like Traeger's Ironwood series might be overkill for your first foray into smoking (after all, you can turn a grill into a smoker if you want to try it out), it's a great choice for someone looking to up their game when smoking food. This pellet-fired grill has a smart combustion system that keeps temperatures consistent, while having an on-screen digital display and smart app control on your devices, so you can keep an eye on your smoke without having to head outside to check on it.
The crowning achievement? The Super Smoke mode, a technology which allows for 100% pure hardwood smoke, that can give your meat the final push for a soft, juicy and smoky cook.
3. An easy smart upgrade
If you already have a gas grill, but it's not up to spec when it comes to smart features, you don't have to invest in a completely new set-up. It's easier than ever to retrofit smart tech to an existing grill with what's available on the market.
One of our favorites is the Weber Connect Smart Grilling Hub (on Amazon) - this is a smart probe that is compatible with any grill (including the best charcoal grills, too) and can be used to monitor food readiness, get an estimate on when your meat will be ready and can be monitored remotely by the Weber app.
4. Robot grill cleaning
You may love to grill, but there's not many people out there who love the clean-up that comes after you've BBQed up a storm. If that sounds like you, but you're still serious about your grill game, could it be time to invest in a Grillbot?
You can think of a Grillbot (on Amazon) like one of the best robot vacuum cleaners, but for your grill. You simply set Grillbot to work on a cool or slightly warm grill, close the lid and it does the rest of the work, traversing your grill grate and cleaning away grease with its rotating wire brushes. It's an investment, but if you're averse to the elbow grease required to clean a grill, it might just be the perfect buy for you.
The Livingetc newsletter is your shortcut to the now and the next in home design. Subscribe today to receive a stunning free 200-page book of the best homes from around the world.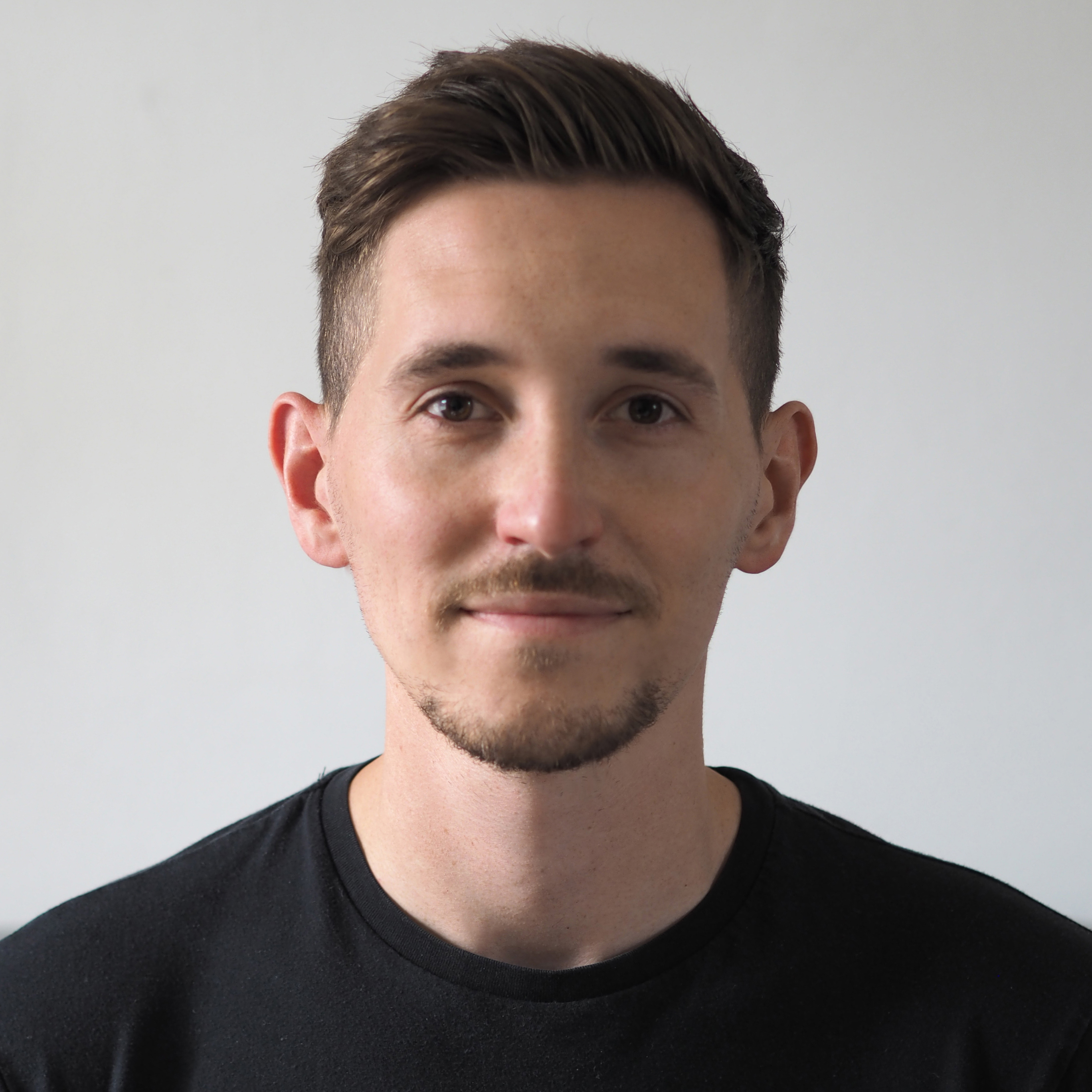 Hugh is the Editor of Livingetc.com. From working on a number of home, design and property publications and websites, including Grand Designs, ICON and specialist kitchen and bathroom magazines, Hugh has developed a passion for modern architecture, impactful interiors and green homes. Whether moonlighting as an interior decorator for private clients or renovating the Victorian terrace in Essex where he lives (DIYing as much of the work as possible), you'll find that Hugh has an overarching fondness for luxurious minimalism, abstract shapes and all things beige. He's just finished a kitchen and garden renovation, and has eyes set on a bathroom makeover for 2023.