10 homes with welcoming terraces that are perfect to spend a summer night on
Explore this edit of 10 beautiful terraces to inspire your own backyard entertaining spaces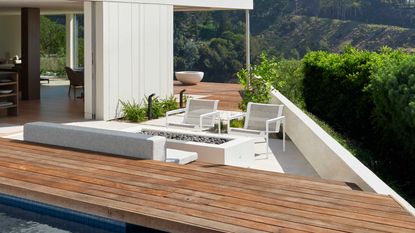 (Image credit: Roger Davies. Design: Assembledge+)
The Livingetc Newsletter
For style leaders and design lovers.
Thank you for signing up to LivingEtc. You will receive a verification email shortly.
There was a problem. Please refresh the page and try again.
A terrace is a seamless way to blend indoor and outdoor living, expanding your living space and connect your interiors with nature. Made up of split levels of your outdoor patio area, a terrace steps down into your garden, adding the illusion of space and interest to your outdoor space.
Terraces, balconies and patios are terms that are often used interchangeably, but we like to define the three structures as separate entities, while they do have similarities and purposes.
'A terrace is basically an outdoor space that is attached to a dwelling,' explains landscape designer, Amber Freda. 'It's generally larger than a balcony, has a defined perimeter wall or railing, and is generally an elevated space that would occur on any floor above the first floor of the building. Terraces are most commonly found in urban areas and in high-rise buildings or multiple-storied homes.'
The split level of ground-level terraces creates a secluded feeling and sets the stage for outdoor activity. Whether that's al fresco dining in the summer months, enjoying a view from a rooftop vantage point, or creating another area for your pool, a terrace can shine a spotlight on an activity. 'Design it to align with your lifestyle,' recommends New York City-based landscape designer, Todd Haiman. With this definition in mind, here are 10 dreamy outdoor terraces to inspire your own backyard this summer.
1. This terrace with steps down into the garden
To really create two different zones within your backyard, use height and terracing to your advantage. Your split level doesn't necessarily need to be just one step down, and you can introduce more steps, a great way to create the illusion of more space.
This terraced backyard from architects, ORA opens up the space and creates distinct zones within the backyard. The lower garden acts as its own destination that guests must take steps down to discover. The space ends with an outdoor dining area that is lit up with modern garden lighting.
'By opening up the home and integrating multiple zones that can accommodate varied uses, we were able to create a flexible outdoor garden that can be tailored to the needs of many different events both large and intimate, maximizing the use of the small garden,' says Oonagh Ryan of ORA.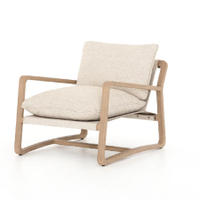 Create a pleasant outdoor seating area by arranging a couple of chairs around an outdoor coffee table. I like these from Burke Decor. Bronze or brown and finished in aluminum or teak frames deep.
2. This backyard terrace that blends indoor outdoor living
This dreamy terrace in Brunswick East, in Victoria by Ben Callery Designs beautifully fuses indoor outdoor living - one of the core pillars that defines what a terrace should be.
Breeze House is an extension to a double-fronted Edwardian home. 'The owners are a couple who love relaxing and entertaining at their house,' explains Ben Callery. 'They wanted natural light and ventilation to feel the energy and comfort that comes from being connected with the elements. The first item on their brief was "the ability to open up the back of the house to the back yard- including a terrace for outdoor living room or dining space.'
The clients wanted to prioritize the backyard set-up at the expense of the kitchen, favoring the backyard space as opposed to a larger kitchen. 'They didn't even want an island bench and told me how hard it was to find a photo of a kitchen without an island bench on Pinterest,' says Ben.

The property faces east at the back which provides a great opportunity for the morning sun. Bi-fold doors and bi-fold windows were used to open the entire width of the rear façade up to the terrace. Here an angled pergola provides an intimate spot for gathering on a built-in seat in the shade.
'The bi-folds open this space to the L-shaped built-in seat inside the living room too. A perfect corner to nestle with a view of the garden under the cozy lowered ceiling with warm north light pouring in the side window.'
3. This terrace that wraps around a dreamy pool
This terrace at Beverly Grove Residence overlooks views of downtown Los Angeles. The split backyard sees a beautiful timber terrace that wraps around a pool. 'It's important to enhance the charm of your terrace with carefully chosen materials,' says David Thompson, a principal and founder of Assembledge+.
The lower level of this residence is adorned with lightly painted Extira, while the upper section of the pool deck is enveloped in Western red cedar siding, seamlessly blending the architectural design with the serene outdoors, and infusing a sense of vibrancy and coziness.
'The contrasting materials not only add visual interest but also serve a functional purpose - the lower floor effortlessly flows onto the pool deck, expanding the living space to the breathtaking surroundings. This creates a seamless indoor-outdoor entertainment area that boasts breathtaking views of LA,' says David.
4. This terrace that offers 360 views
The priority for this terrace, designed by Isaac Stott at Reitsma & Associates was to embrace the rolling hills. 'Low-slung and sprawling on top of the hill, this terrace captures 360-degree views of the Noosa hinterland from sunrise to sunset,' says Isaac. 'The New Zealand owners wanted to feel like they were back 'home' while living here in Australia.'
'The home's location is unique; you don't see it until you're at the top of the knoll on arrival. Its low-slung elongated form lightly touches the earth, almost blending into its surroundings, not dominating the unique Australian bushland.'
5. This terrace that doubles up as a walkway around the backyard
This peaceful Californian backyard features fabulous terracing throughout the outdoor space that works as a pathway, directing visitors around the backyard while offering different views back to the house and elegantly connecting the various spaces. Here, Fiore Landscape Design added a middle-ground terrace with a firepit as a bridge between the first and second-floor outdoor space.
'Terracing adds a unique hierarchy of space,' explains Michael Fiore of Fiore Landscape Design. 'Terracing is also a wonderful way to utilize a change of typography and create unique spaces.'
6. These cascading steps
St Andrews House, also by Assembledge+ has a terracing area with cascading steps that bring the main house and the guest house together. 'Surrounding the terrace is a newly constructed patio with a steel trellis to create an indoor/outdoor ensemble,' says David. 'This balances classic, modern, eclectic style with a minimalist backyard look.'
7. This rooftop oasis in NYC
Terraces typically span the entirety of the surface of a rooftop when they are on top of a building, used as a secluded garden, entertaining space, and often in busy cities.
This roof garden terrace, located in Brooklyn's Park Slope, received a total design makeover, turning it from a barren space into a lush garden oasis.
'Our re-design included low-maintenance composite decking (rated for fire safety), a custom-built pergola, an outdoor kitchen, and gorgeous, multi-level plantings,' explains Amber Freda, the NYC-based garden designer with a focus on rooftop spaces.
'The style of the plantings is somewhere between an English garden and the Highline, giving an informal and slightly wild feeling to the space. Plantings include hydrangeas, ornamental grasses, evergreen arborvitaes and inkberry hollies, catmint, and creeping Jenny.
All of the planters are irrigated using drip irrigation lines and illuminated at night via low-voltage landscape lighting.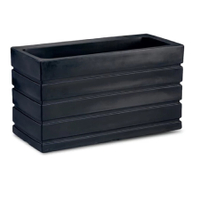 Outline the footprint of your terrace with these black planters. Perfect for planting shrubbery that can add a vibrant pop of green and nature to your fencing, these from Lumens are bold and dramatic.
8. This small backyard terrace
Terraces needn't be large, expansive spaces, in fact, terrace backyards are a great way to make the most of a small backyard space, bringing two levels can create different corners and sections of the space.
The hero of this house is a king post truss that opens the living rooms up to northern sun, making a tranquil inner-city retreat with low embodied and operational energy.
'The owners wanted a house that would be resource efficient in construction and energy efficient in operation,' explains designer Ben Callery. 'They wanted their home to be a place of relaxation and refuge from busy working lives and the nearby bustling high street.'
The architecture of the house allows for sliding doors to open up for a calming but energizing aesthetic.

'The truss, spanning 7.3m across the width of the house, allows perpendicular sliding doors to open. This brings natural light streaming into the living rooms providing passive heating and connecting all four zones without the hindrance of a structural post.'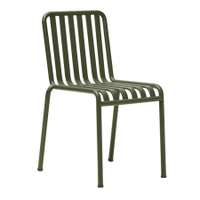 Accessorize your terrace with a small seating area just like Ben Callery's design. These from HAY make for a nice garden set and they're coated in powder-coated steel. They are bulky and durable yet elegant.
9. This secluded spot
While a terrace is typically attached to a house, a wooden decking on a raised level at the back of a garden can bring a similar terrace feel. I love the level of seclusion this terrace brings to the outdoor space, adding a bit of interest and creating a secret spot for whatever you want it to be.
This backyard deck is designed by the designer and founder of Garden Club London, Tony Woods.
Tony built a wooden terrace using a sustainably sourced cedar fence for the walls and locally sourced scaffolding boards for the deck. 'This terrace is designed to create privacy, attract wildlife, pollinators and create biodiversity in the urban environment,' says Tony. 'There's an atmosphere of stepping into a country garden.'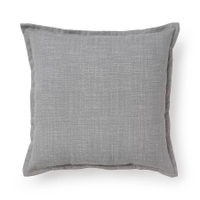 I like the outdoor grey throw pillow as a finishing touch to this outdoor deck, bringing a touch of comfort to the space and encouraging you to use the space as an extension of your living area.
10. This terrace that embraces the view
Situated on a gently sloping site with stunning views of the harbor and ocean, this spacious home by Wallace Architects has been thoughtfully designed to optimize both sunlight and vistas, with the perfect terrace for a sunset spot.
From a double-height entry space, the house steps down and opens out to reveal a dramatic vista of the Porirua Harbour inlet and up towards Whitireia Park Reserve.
Large honed black oxide concrete block walls frame the views and amplify the sense of drama. The outdoor areas were also an important organizing element of the design. The terrace is located to the north directly off the living room and is essentially another room with a fireplace and overhead operable roof.
For style leaders and design lovers.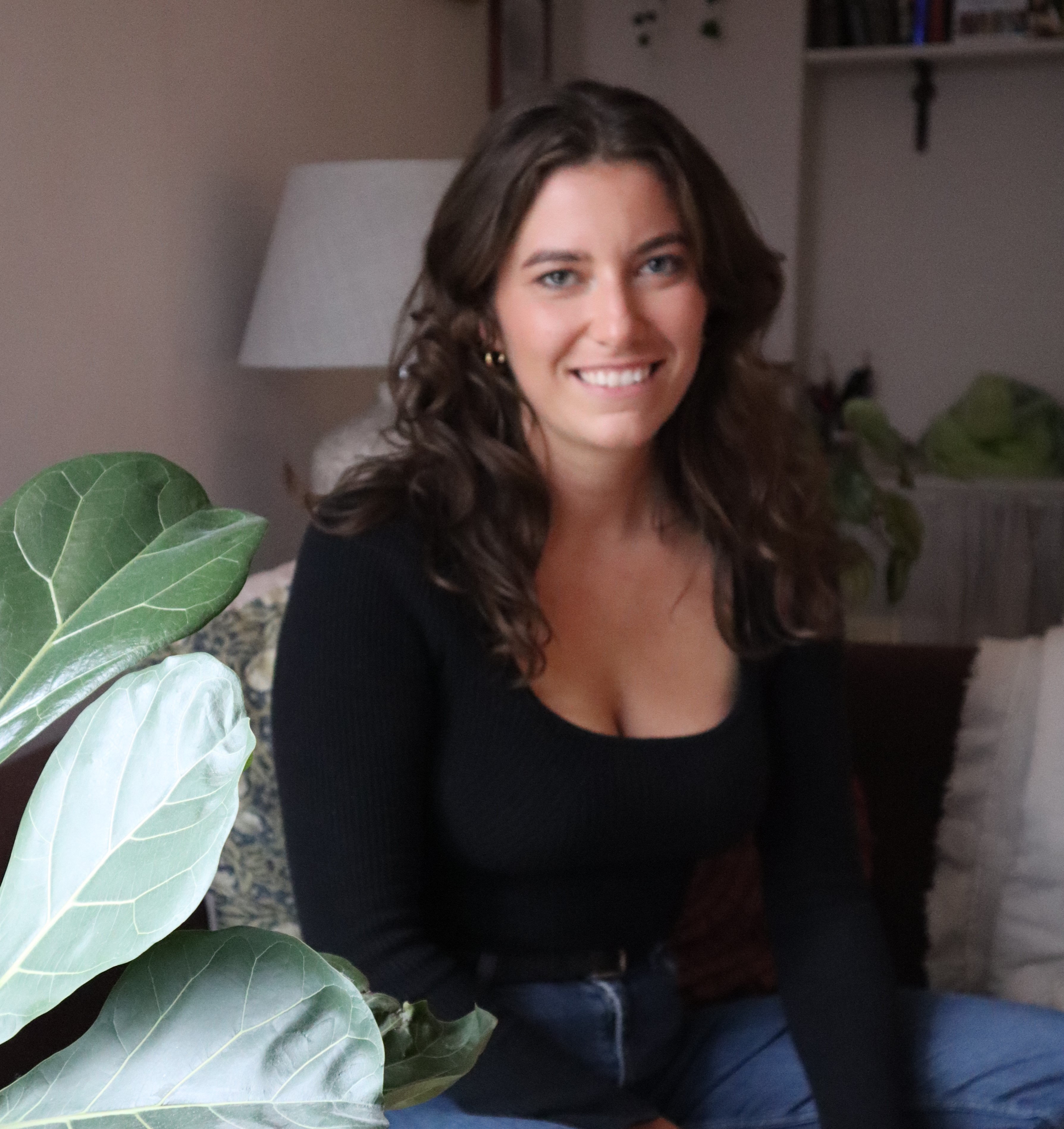 Livingetc content editor and design expert
Oonagh is a content editor at Livingetc.com. Previously, she worked on a London property title, producing long-read interiors features, style pages and conducting interviews with a range of famous faces from the UK interiors scene, from Kit Kemp to Robert Kime. In doing so, she has developed a keen interest in London's historical architecture and the city's distinct tastemakers paving the way in the world of interiors.