10 minimalist backyards that are as beautiful as they are peaceful, proving 'less is more' with landscaping
These minimalist backyards promise zen, beautifully-designed outdoor spaces that are easy to maintain, too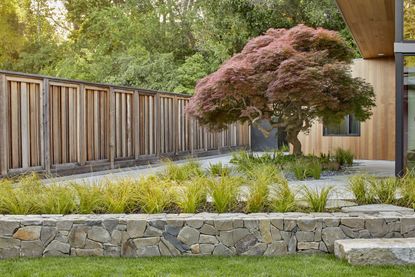 (Image credit: Mikiko Kikuyama. Studio credit SAW)
The Livingetc Newsletter
For style leaders and design lovers.
Thank you for signing up to LivingEtc. You will receive a verification email shortly.
There was a problem. Please refresh the page and try again.
By taking away some of the more 'fussy' frills that come with backyard designs, minimalist outdoor spaces highlight the beauty of a simple, stripped-down design. When it comes to gardening, landscaping or even creating a socializing area, a minimalist garden encourages the usage of well-manicured spaces, minimal ornamentation and clean-lined furniture.
The result? Not only are these spaces refreshingly well-kept and pleasingly beautiful, but they often require less upkeep too - a win-win for all.
If you too want a serene, minimalist outdoor space and want to elevate the look of your exteriors, we've curated 10 of our favorite backyard ideas from real spaces, talking to the designers behind them to discover the secret to these pared back, but never stark, yards.
Aditi is an experienced homes writer and editor. She has written hundreds of articles for various international titles helping readers make the best home design choices, and spends her days interviewing interiors industry experts to bring the latest ideas to her readers. For this piece she spoke to the world's best designers to find out interesting ways to design a minimalist backyard.
10 minimalist backyards for serene outdoors
1. Strip back the material palette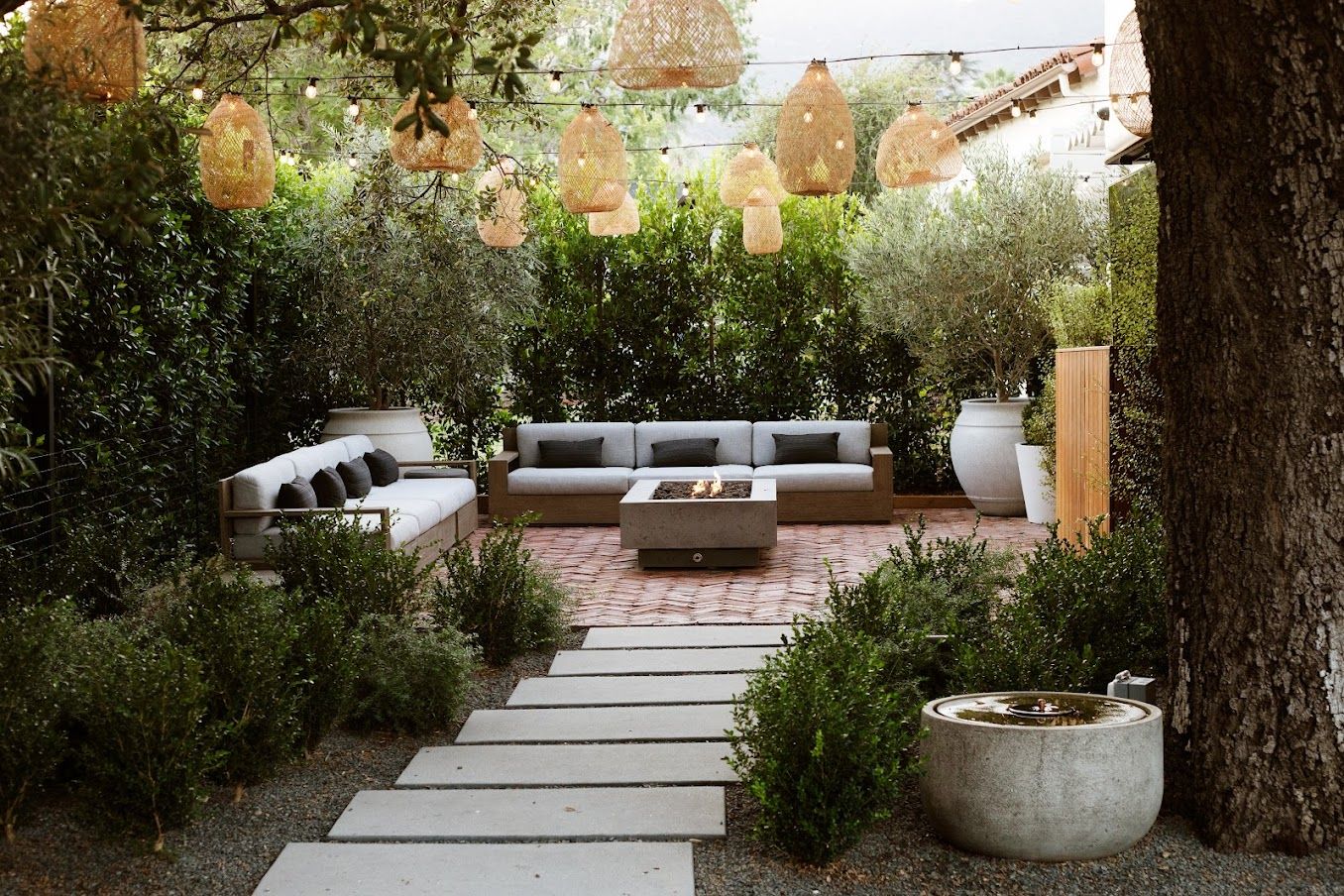 'When designing a minimalist backyard, I tend to incorporate a simple material palette,' says Kate Anne, founder of Kate Anne Designs, who created this cozy yet minimal exterior with comfortable seating and an outdoor fireplace using a selection of simple, humble materials. 'This is often your best approach to achieve a minimalist look.'
'When doing a lounge space I consider sofas long enough to lay down on and curved back chairs if I need to soften the backs from a visual or walkability point of view. Chaises are great too if space permits.'
2. Design a minimal garden with a focal tree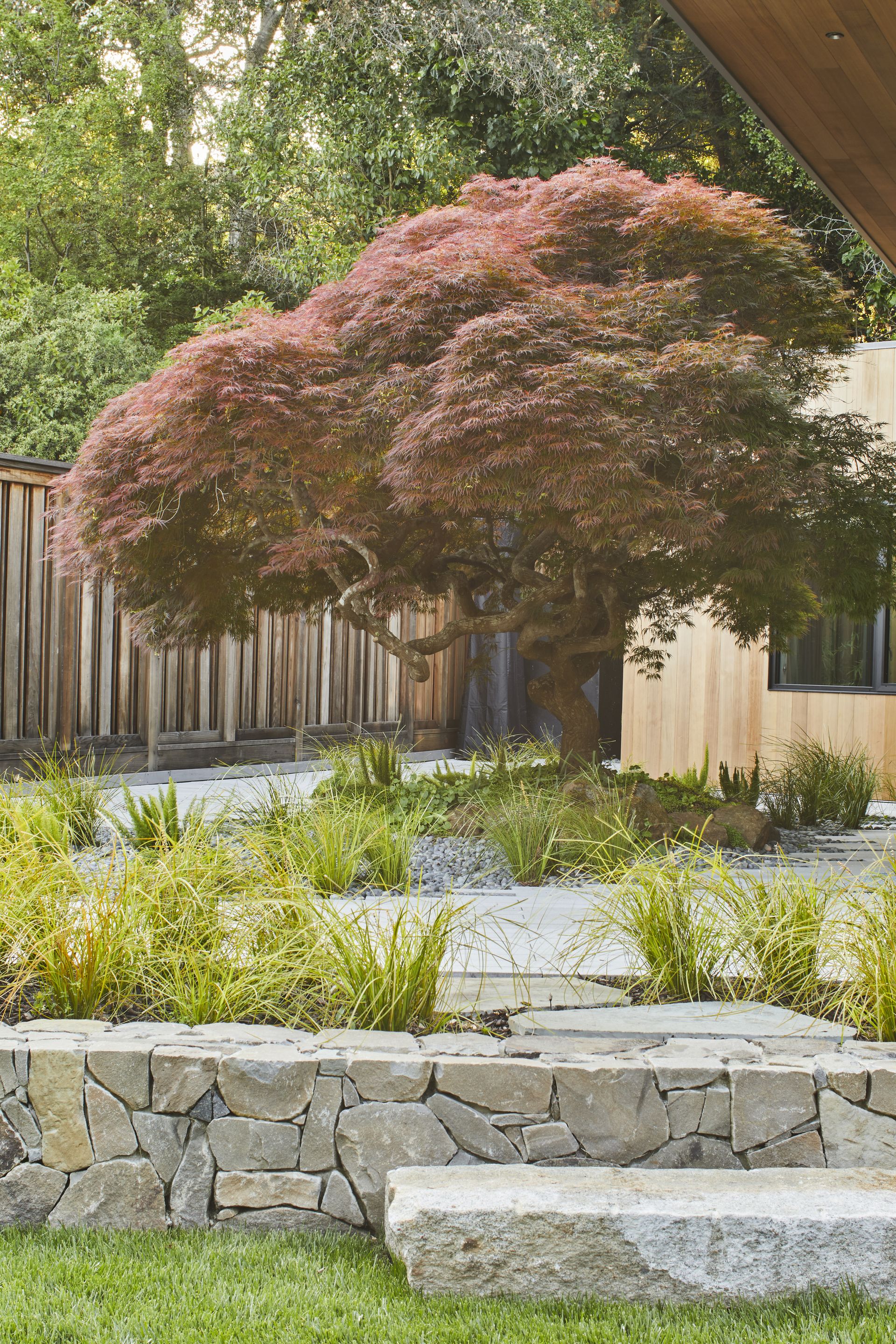 Making one big gesture to fill your space will give your backyard a more minimal outlook than lots of smaller ones, and anchoring an outdoor space with a large tree is a garden trend we can get on board with.
'Minimalist gardens don't need to be empty or austere, but they should have a strong focus,' echoes Megumi Aihara, co-founder, and principal of Spiegel Aihara Workshop . 'Trees can help provide that focus and if a tree is to become the highlight of your minimal garden, it should maximize your attention in multiple ways.'
But what kind of trees work best for minimal spaces? 'Aim for trees with strong branching structure, seasonal interest, and engaging bark and leaf texture, that will not outgrow your garden. Here in Northern California, we love Japanese Maples, Flowering Cherries, multi-stemmed Olive trees, Dwarf Strawberry Trees, and Weeping Pines.'
3. Give transitional spaces a light touch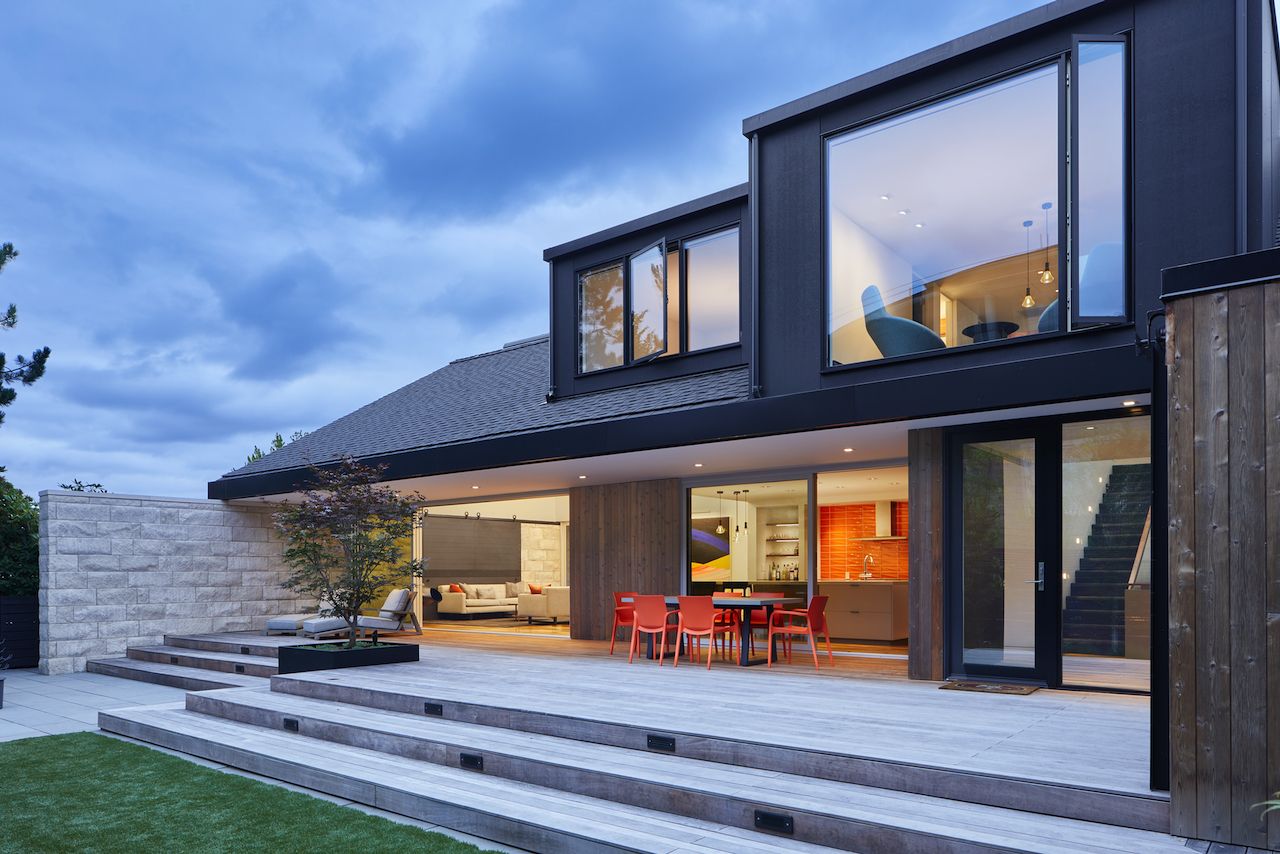 Too much clutter on a patio, deck or porch can make both your home's interiors and exteriors feel busy. Keeping these areas clear from unnecessary ornament can make indoor-outdoor living in these sorts of spaces more inviting, especially with a carefully-positioned, minimalist dining table.
'For this particular project, we wanted an eating space protected from the sometimes relentless Seattle rain but also bright and open to the garden,' says Christopher Wright, founder of Christopher Wright Architecture. 'This informal space sits under a deep eave, open to the garden and the kitchen on the other side of the floor-to-ceiling sliding glass doors. Spaces that successfully straddle the zone between inside and outside, with a feeling of connection to both, can be some of the most pleasurable to occupy.'
Visit the best outdoor furniture stores and source unfussy pieces as these are key to most minimalist backyards. Avoid any furniture pieces that are too spindly or ornate, and instead pick ones that blend well with the interiors, creating a seamless look.
4. Embrace straight lines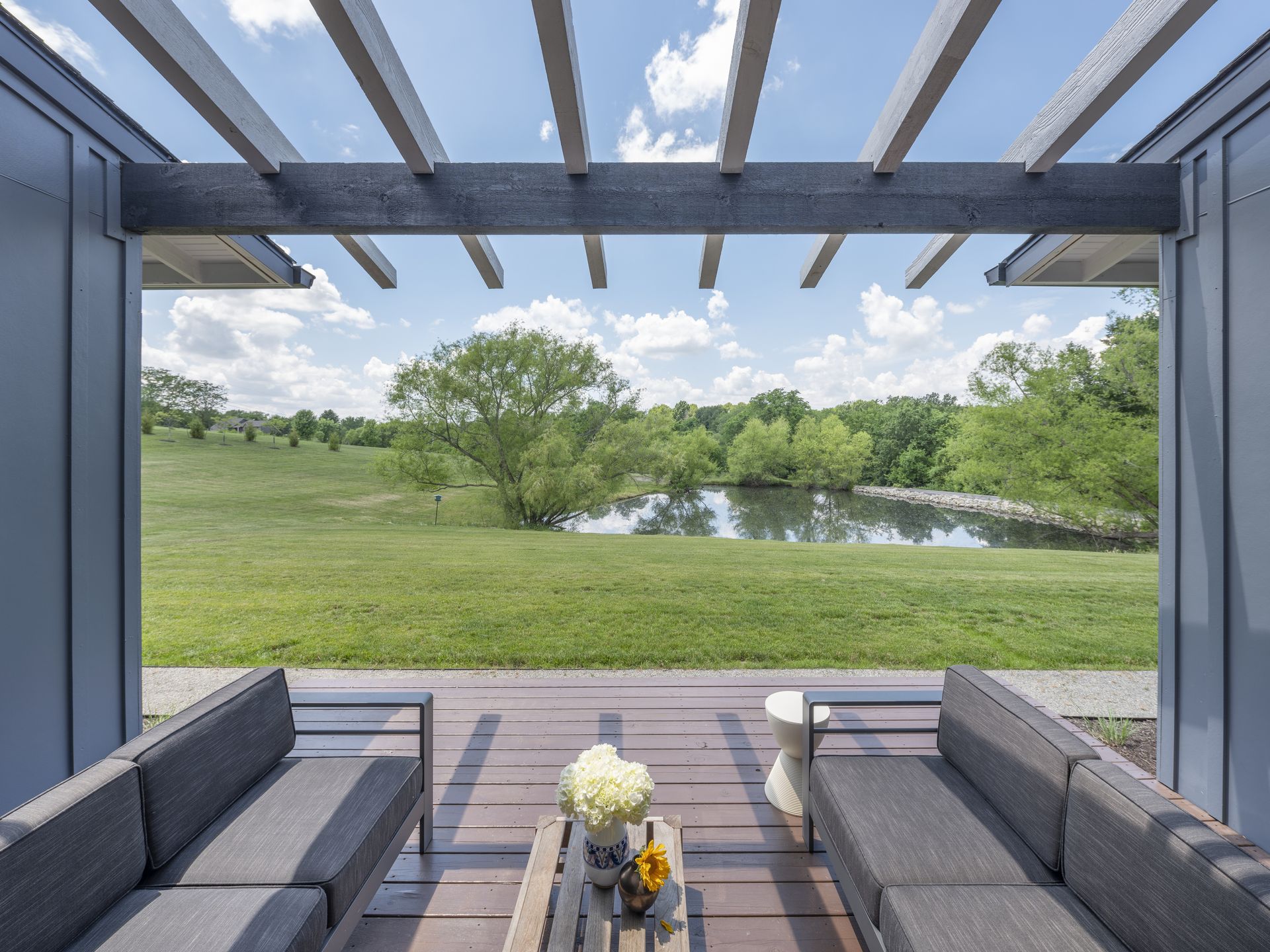 Outdoor structures can bring a lot of character to a space, but choosing the wrong design vernacular will change the atmosphere of your backyard, and not for the better.
Gazebos have an inherent whimsical vibe to them; a lovely semi-enclosed area that spells coziness - however, they're not always conductive to the sleek lines of minimalism. You could go for a more classic, octagonal design but for an even more minimalist look, go for a freestanding pavilion-like structure with tapered posts, covered with a soft roof to highlight the architectural beauty and clean lines of the unit.
'This space was conceived as a carved protected courtyard-like space that would shape the interior views to the pond, as well as offer a sense of definition to the outdoor users,' says Chris Fein, principal at Forward Design. 'It also frames the exterior views in a specific way.'
5. Introduce a minimalist water feature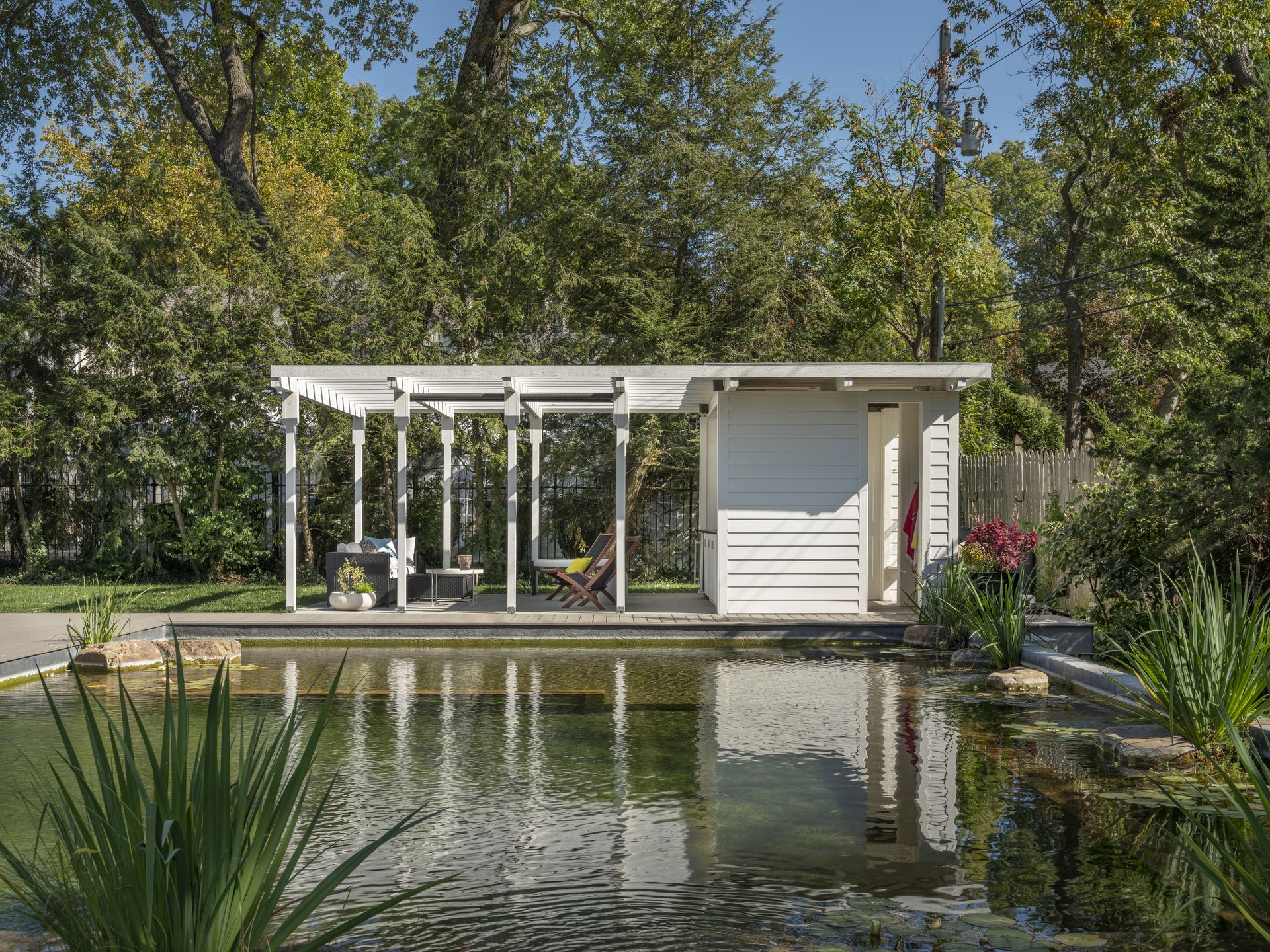 When it comes to water bodies or features, choices abound – they can be grandiose or diminutive, sculptural or understated, and serve as accents or centerpieces. In a minimalist backyard, forget ornate fountains and look towards reflecting pools for a more serene quality.
If you have a large outdoor area and want to give it a soft, organic touch, consider a large pond, and enhance it with beautiful, aquatic plants, like water lilies. For interesting pond or pool landscape ideas, consider bordering it with soft stones, and even add a seating pavilion to enjoy the views.
'This pool house was envisioned as a two-part area,' says Chris. 'The back of the house features a shower, bath, and pool equipment. The front of the house has a galley kitchen and shaded seating for living and dining. They overlap the pool in a way as to frame the front-of-house experience in the pool while separating the more private function in the offset.'
6. Streamline dining spaces with built-in seating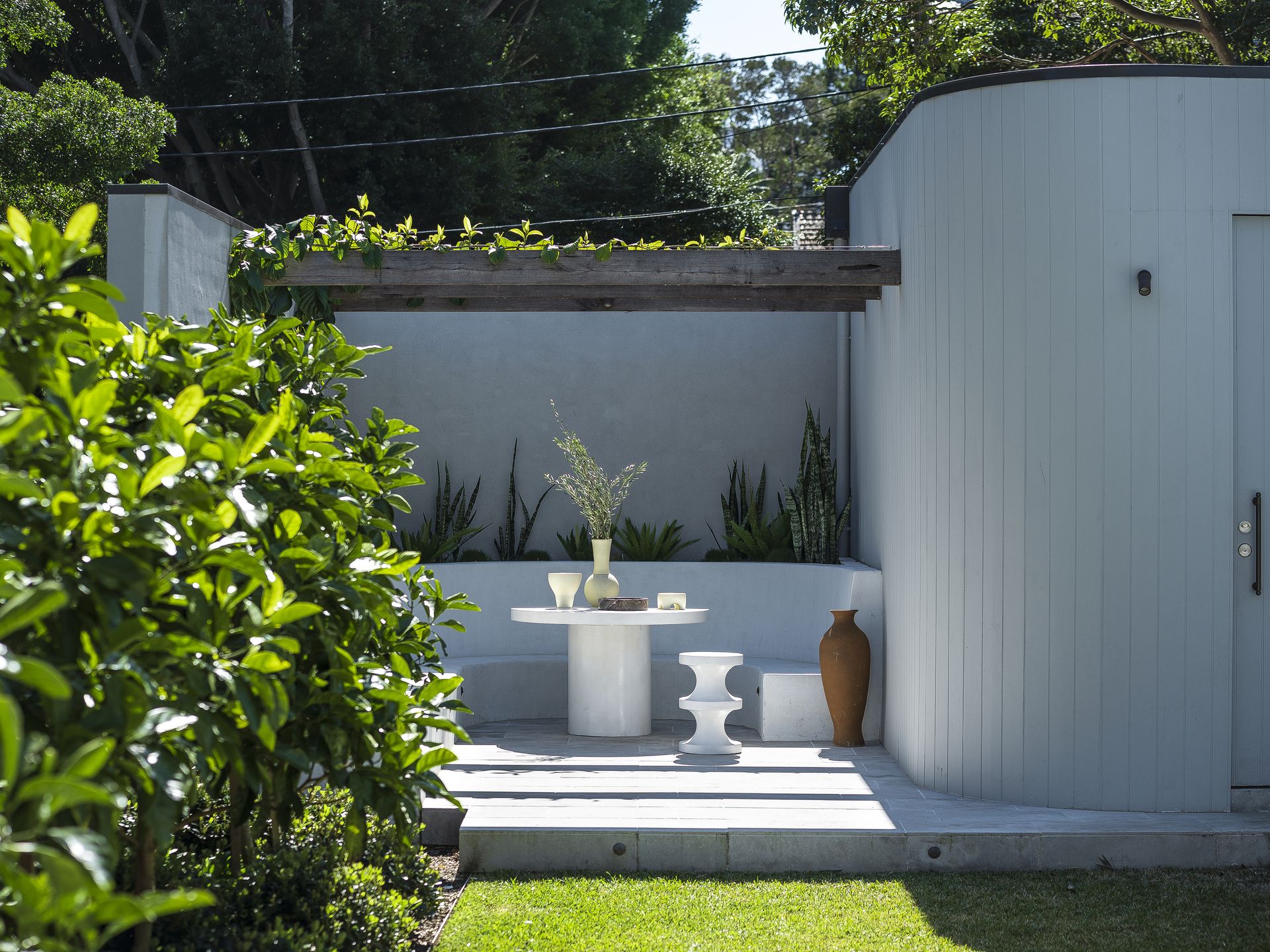 Have a small backyard? Consider a built-in seating arrangement that not only streamlines your outdoor furniture, but also saves space. A simple floating wooden or stone bench, that merges with the outdoor walls allows you to rest amid a lush garden, instead of above it. Consider staining or painting these benches for a more eye-catching look.
Do keep in mind that built-in outdoor seating can also be designed with storage in mind. Consider lift-up lids under the seats for storing pillows, tools, and children's outdoor toys, clearing your backyard's clutter and helping you further embrace the minimalism in design.
7. Zone with subtle material changes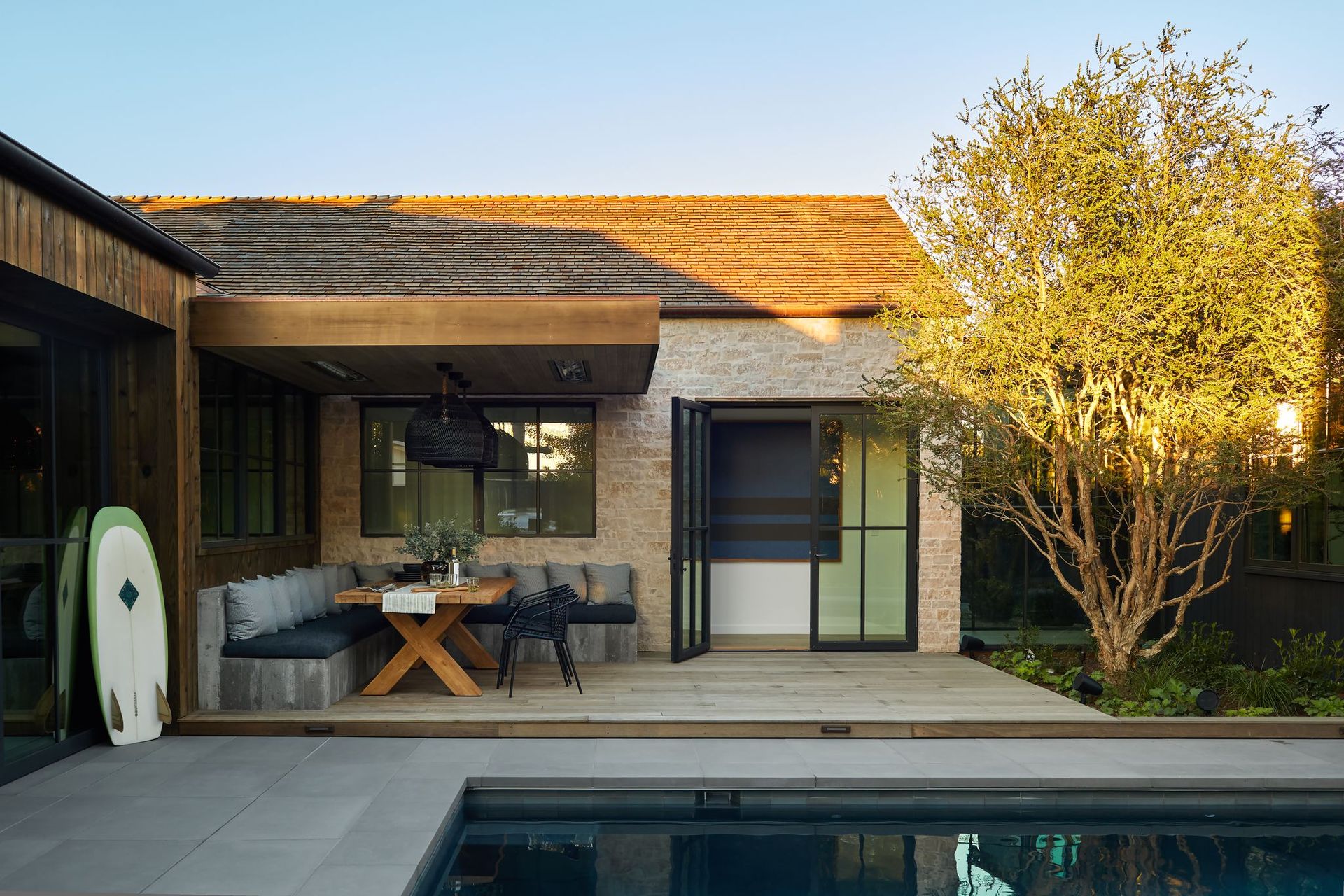 Maximize the use of your backyard with an outdoor dining area. Place the seating against two walls such that the users have views of the garden at all times.
It would be ideal to set up this space under a pergola or a roof, to weather-proof it. A kitchen that opens to the outdoors or has a hatch that can be used to transfer hot food and drinks outside would make this dining even more convenient.
The best outdoor chairs are those made of teak, which weathers and ages really well. For a waterproof choice, consider natural, textured rattan.
.
8. Create a minimalist outdoor kitchen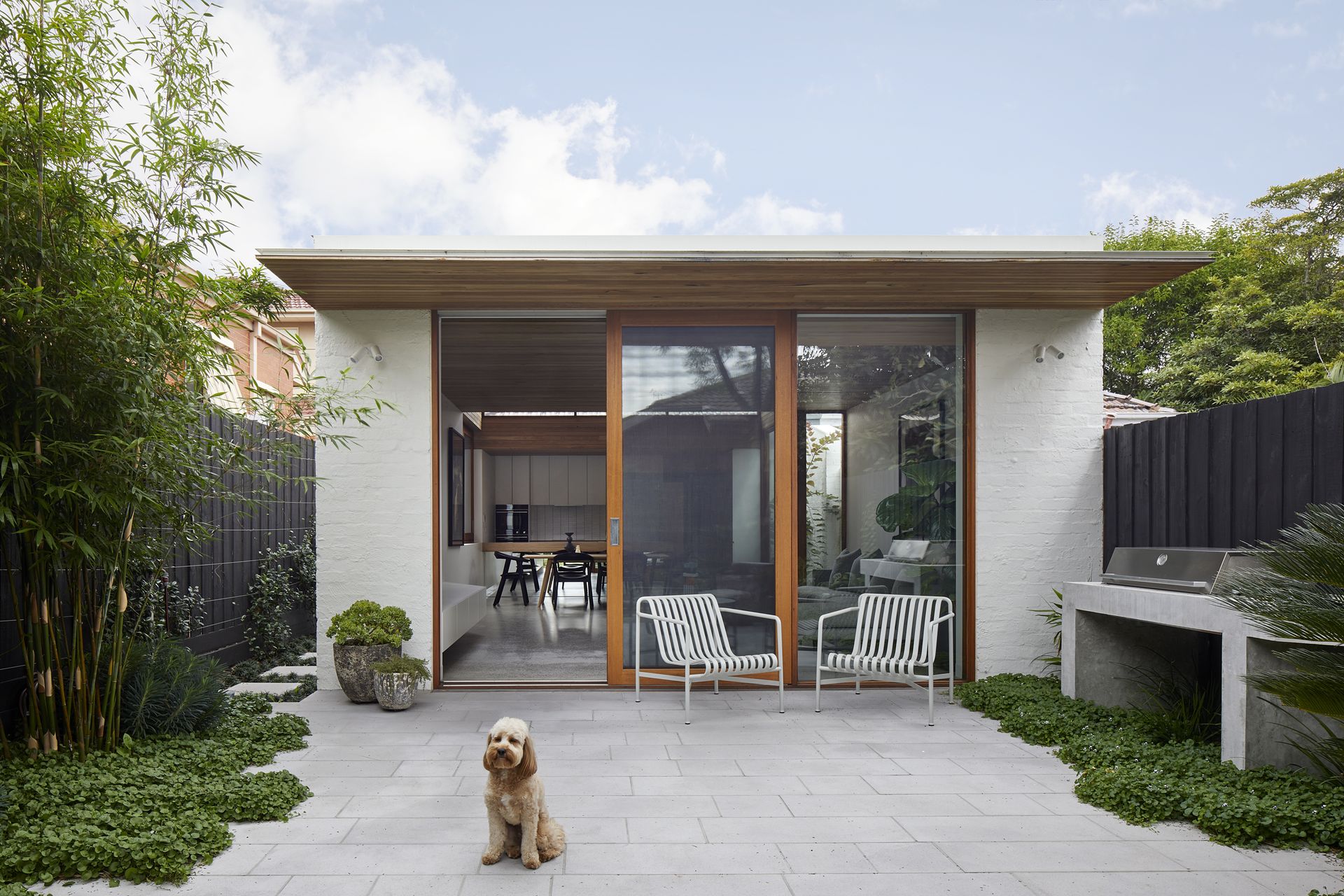 When you think of a minimalist backyard, you might think about having as few features as possible. Yet, with the right styling, you can incorporate all kinds of functions for your space, from a sleek outdoor shower to a clean-lined outdoor kitchen.
This outdoor space by FMD Architects is the perfect example. While some outdoor cooking areas have all the bells and whistles, a veritable kitchen in itself, this design keeps the space simple with a gas grill sunken into a concrete table. It's a great space for cooking outdoors, but doesn't interrupt this backyard's minimalist leanings.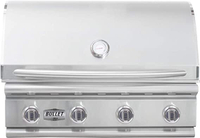 Bronco Bullet grill from Amazon
Choose this stainless steel grill made in cast iron, heat treated reliabull bar burners, for the a fun and functional backyard.
9. Go minimalist with your pool design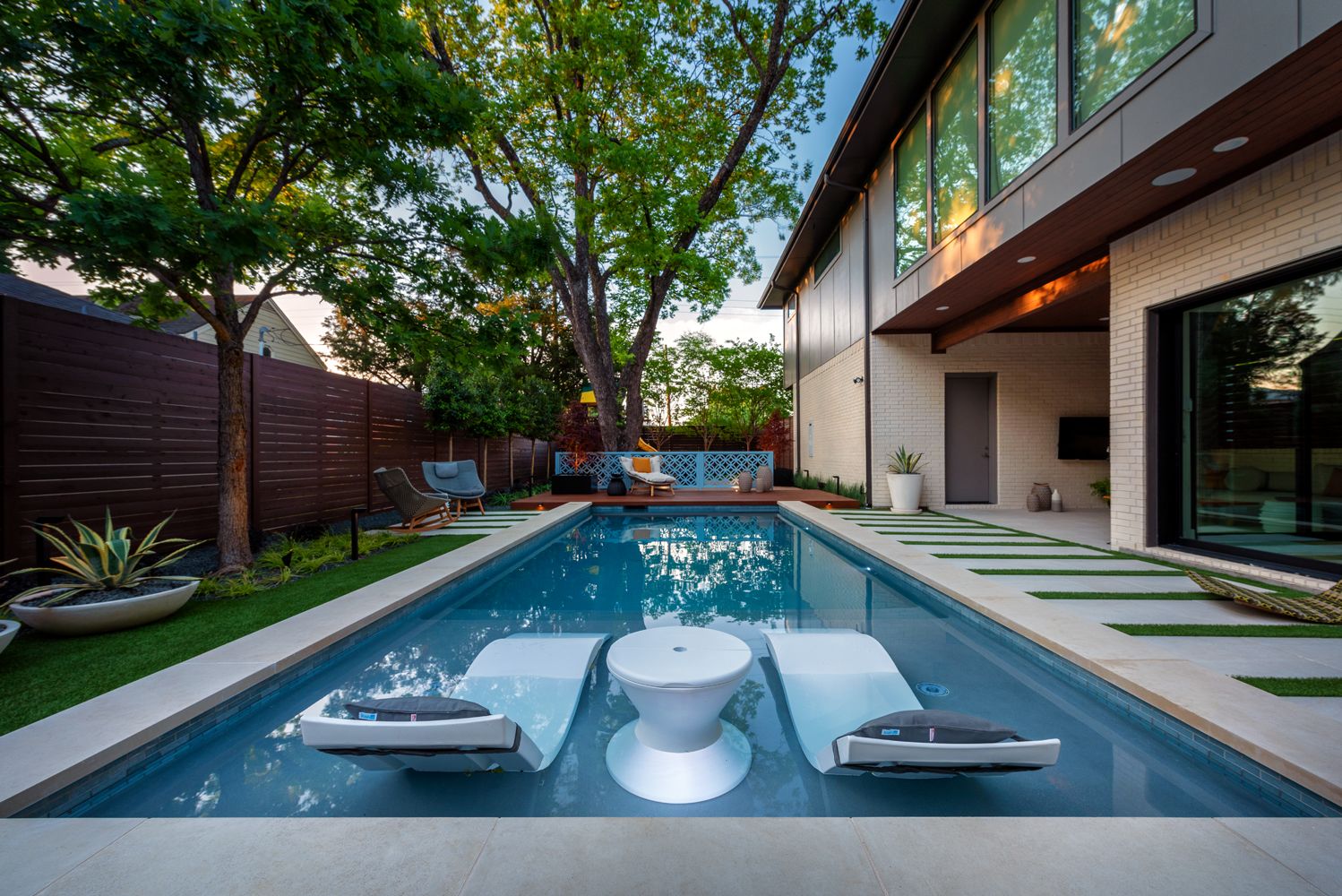 In a minimalist backyard, consider adding a zen, pool, or even a smaller, plunge pool that adds a little more functionality to the space and provides the opportunity for you to deeply relax after a hectic day at work.
Keeping a pool minimalist is pretty easy - embrace a standard rectangular pool, and no finishings that are too out-there, as in this pool built for a modern, minimalist home.
'When we set out to design an outdoor space, we want it to feel as though it was designed at the same time and with the same influences as the home,' says Brad Holley, Senior Designer at Randy Angell Designs. 'This layout features clean lines and rectangular geometry throughout, which is a strong theme in the architecture of the home as well.'
'The pool plaster and tile (and the architectural panel) give something of a Cerulean blue glow in the daytime,' says Brad. 'The ground is clad with a vibrant green synthetic turf. The wood deck radiates a beautiful reddish brown due to the well-oiled Ipe Wood. And surrounding all of this is a tall, horizontally-slatted privacy fence that has been stained with a brown so deep it's almost red.'
Choose this lounge chair for your backyard or pool area for a feeling of calm and relaxion. With its adjustable angles, there's a perfect position for every comfort level.
10. Keep fences as background characters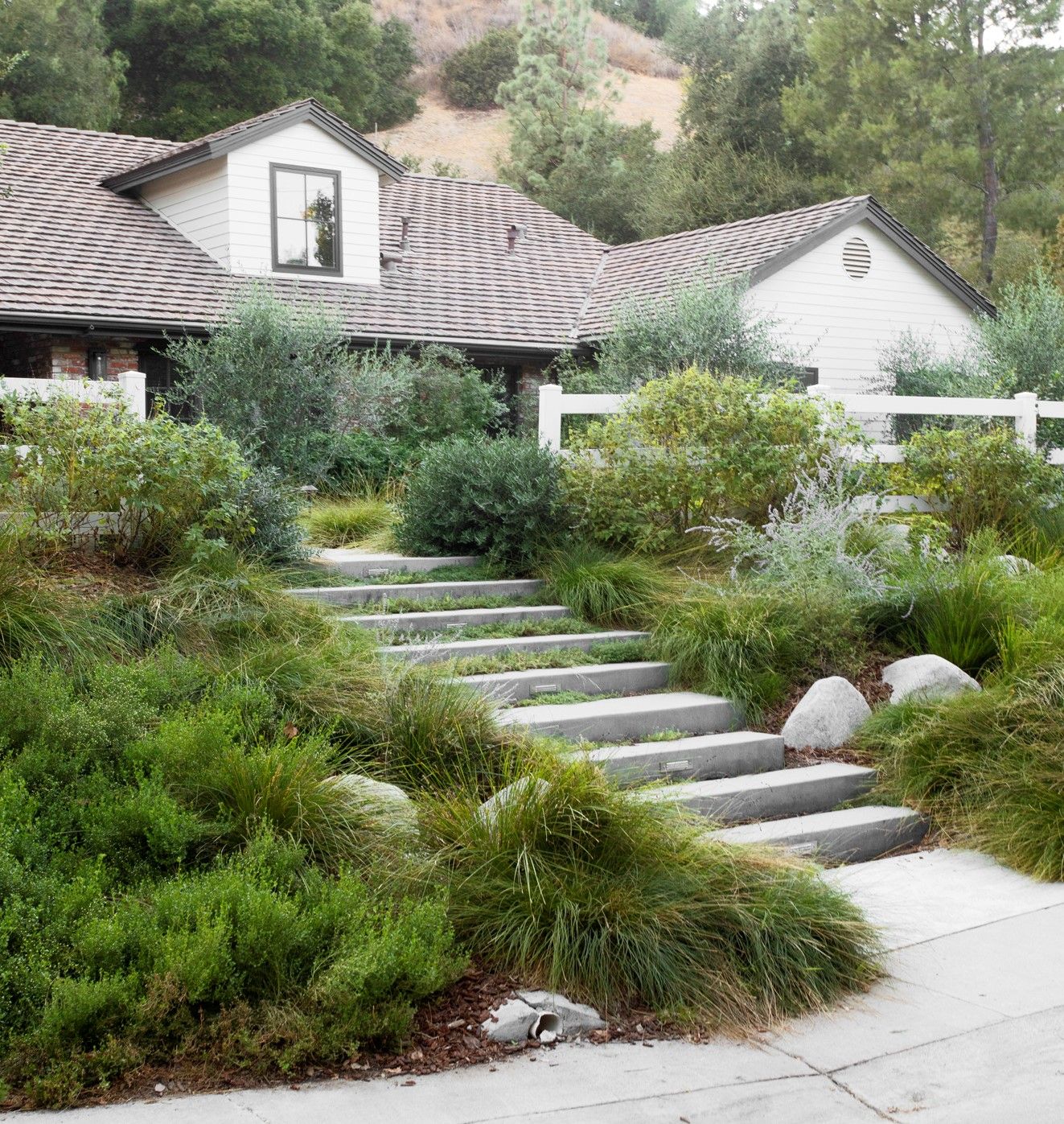 'When it comes to garden fencing, consider adding a fresh coat of paint to them; a dark stain allows the fence to melt away into the background while allowing all the green foliage in front to pop into focus,' says Megumi of Spiegel Aihara Workshop.
'In areas that do not support many layers of planting, we like adding texture and depth to the fence to allow light and shadows to play on the fence itself to provide visual interest and screening. While a traditional fence may emphasize both horizontal and vertical elements, to make a fence appear more minimalist, you could accentuate just one direction across the panels.'
What is the cheapest way to landscape a backyard?
The most budget-friendly way to landscape the backyard is by planting seeds and blooming flowers that last year long. These perennials will fill space in the backyard and will be a great way to add a pop of color too. Add landscaping stones, which are less expensive than you'd imagine. Place these along the perimeter of the backyard deck for a smart look.
Opt for xeriscaping if you're looking to cut down on water usage. You can do this by adding a gravel walkway, creating a dry creek bed with river rocks, and doubling on the mulched area of your yard.
For style leaders and design lovers.
Aditi Sharma Maheshwari is an architecture and design journalist with over 10 years of experience. She's worked at some of the leading media houses in India such as Elle Decor, Houzz and Architectural Digest (Condé Nast). Till recently, she was a freelance writer for publications such as Architectural Digest US, House Beautiful, Stir World, Beautiful Homes India among others. In her spare time, she volunteers at animal shelters and other rescue organizations.