Amazon Prime Day 2020 – these are the best deals on home decor, home tech and kitchenware
Amazon Prime Day is happening right now! Here's what the Livingetc editors have bookmarked for the big sale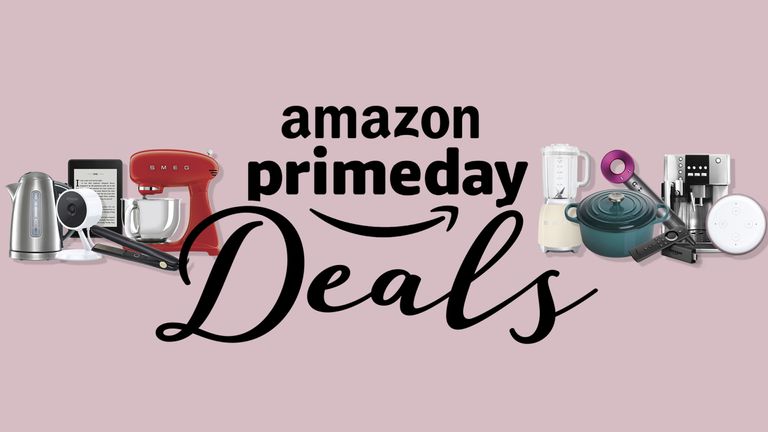 (Image credit: Future)
Psst! Amazon Prime Day 2020 may be behind us, but we're already looking ahead to Amazon Prime Day 2021 which we'll be updating with everything you need to know as we approach 2021's big sale.
This year we saw:
40% off mattresses and bedding
30% off Simba and Emma mattresses
35% off cooking utensils and gadgets
30% off coffee machine pods / capsules
30% off large appliances like fridges and washing machines
Whatever you're eyeing up, make sure you're getting the best deal possible and get it on offer during Prime Day. Click to go straight to the current Amazon Prime Day deals...
See Also: Prime Deals: Baby Buys – all the essentials at 50% off
See Also: Amazon Prime Day steal: Bedding at 70% off
See Also: Our favourite stocking filler and Christmas present buys from Amazon Prime Day
See Also: Our Edit Of The Most Stylish Gallery Wall Ideas
See Also: Amazon Prime Day Steal: Bedding at 70% off
More Great Amazon Deals
Browse top-rated Amazon buys below, by category.
Best Smart Home Deals
The Best Deals On Amazon's Echo Dot
The Best Deals On Ring Doorbells
The Best Deals On Philips Hue
The Best Deals On Amazon's Fitbit
Best Home Gym Deals
The Best Deals On Exercise Bikes
The Best Deals On Treadmills
What is Amazon Prime Day?
Amazon Prime Day is an annual deal event for Amazon Prime members, where products are discounted across the site in every category from Home & Garden to Toys.
Amazon Prime Day started in 2015 to celebrate Amazon's 20th birthday, and it's become a permanent fixture in the calendar ever since. Last year's Amazon Prime Day was the biggest shopping day in Amazon's history.
When is Amazon Prime Day?
Historically, Amazon Prime Day has always been held in July, but this year it will take place on 13th and 14th October.
Do I need to have Amazon Prime in order to shop the Amazon Prime Day deals?
Yes, the deals are exclusively for Amazon Prime members, so you will need an Amazon Prime account. You can currently sign up for a free 30-day trial of the service. Once that expires, Prime membership costs £7.99 per month, and you can cancel at any time.
What are the best deals on Amazon Prime Day?
Judging by past years, you can expect Amazon to discounted most of its own-brand devices. Video doorbells, security lighting and HD security cameras featured strongly in Amazon's Black Friday offering in 2019.
Amazon have already started some deals, including 40% off their Echo dot, and we expect they'll drop the price of their Fire HD 8 Kids Edition tablet and their Kindle Oasis on Monday at midnight – bookmark these links now if you don't want to lose out!
How do I find a deal on Amazon Prime?
Easy! Click 'today's deals' and choose from their lightning deals (the clue is in the name; they're gone in a flash!), deals under £15, or deals by category – for example Home & Garden, Toys & Games, Beauty etc.
What should I buy on Amazon Prime Day?
Don't fall for the impulse buying trap – and plan ahead instead. Think ahead about what you're going to be wanting or needing this winter, from seasonal items like Halloween decor and costumes, Christmas decorations and Christmas gifts, to homeware updates like bedding, kitchenware, art supplies or even pet items.
Our tips for finding chic and stylish items on Amazon
We know that Amazon can be a bit of a minefield, so we've put together an edit of our favourite home decor pieces on Amazon.
We also recommend the following tips:
1. Be specific. Rather than searching for throws, type 'herringbone throw', and rather than aimlessly browsing rugs, search 'berber rug'.
2. Search for brands you know and trust – for example KitchenAid, Alessi, Staub and Le Creuset.