IKEA's brilliant real Christmas tree offer is back
Pick up a real Christmas tree and your decorations at the same time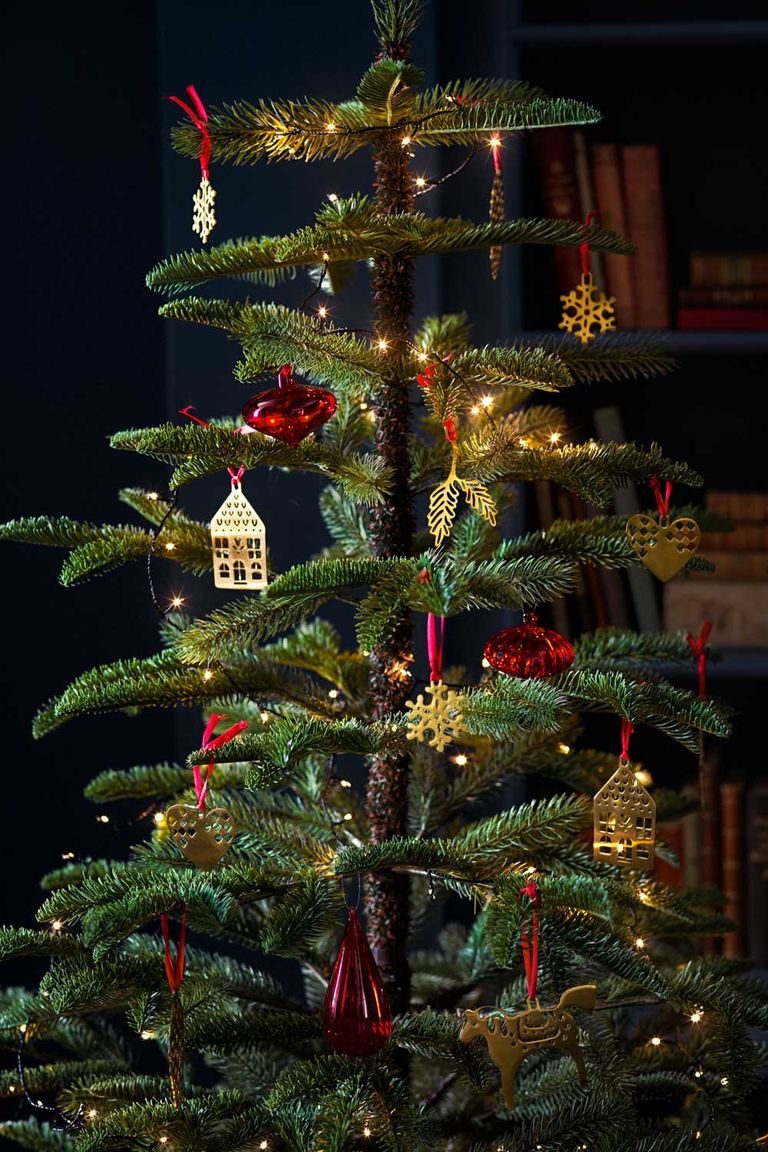 (Image credit: IKEA)
For those who love a real Christmas tree, Christmas has come early this year. IKEA has announced the return of its fabulous Nordmann fir Christmas tree offer.
Traditionalist, minimalist, maximalist - however you like to style it, putting up your Christmas tree and decorating it is one of the most treasured festive traditions. 
Available at participating IKEA stores in the UK until 24th December (or until stocks last), customers can purchase a real fir tree for £29 and receive a £20 voucher to redeem across a range of homewares in the new year.
The trees come in a variety of sizes – with a maximum height of 170 cm – so it's easy to choose one that best fits your home. 
If IKEA is your go-to place for storage boxes and organisational paraphernalia in the new year, the deal makes the cost of the tree itself just £9. 
The Nordmann fir trees are grown in Scotland for stores located in England and Scotland. Meanwhile, IKEA Cardiff will be stocking trees grown in Wales. 
And if you're collecting your tree, it's also a great chance to bag your baubles at the same time.
There's plenty of festive wrapping and rustic ribbon too. Read on to see the stylish seasonal stash that's available. 
In-line with COVID-19 regulations, options for purchasing and picking Christmas trees from stores will vary based on local guidelines. 
For IKEA stores in England that remain closed until the 2nd December, customers will need to reserve a tree via the online booking reservation tool and pay for the tree on collection from their preferred store's car park. 
In locations where IKEA stores are currently open; Belfast, Cardiff, Edinburgh and Glasgow, Christmas trees will be available to purchase outside the store, as normal.
The Christmas tree offer will run from 22nd November to 24th December 2020 in participating stores until stocks last.
Customers will be able to redeem their IKEA voucher against a range of IKEA products from 18th January to 28th February 2021.
Of course, the earlier you buy your real Christmas tree the longer it has to last until the Big Day, so caring for it is important. See how to keep your real Christmas tree looking fresh and fabulous for longer.
Find more Christmas decorating ideas.
TREE TOPPER
Angel or star? It's the eternal festive tree dilemma. IKEA has made the decision for you with this gorgeous tree topper.
WRAPPING PAPER
This pretty gift wrap is made with unbleached paper, so it's kinder to the planet. £3.50 for a pack of 3 x 3m rolls.
RUSTIC RIBBON
Instead of shiny stuff that will end up in landfill, this jute twine is a sustainable material that offers a stylish rustic look to your gifts. £2.
PAPER BAGS
Save on time with these decorative paper bags. Perfect for gifting small presents such as jewellery or filling with baked goods. £3.
See the simple ways to care for your real Christmas tree.