8 reading corner trends for 2024 that I'm convinced will make your home 96% more cozy
I love these 8 reading corner trends that designers are using now to elevate cozy corners – they're total game-changers for how to spend the fall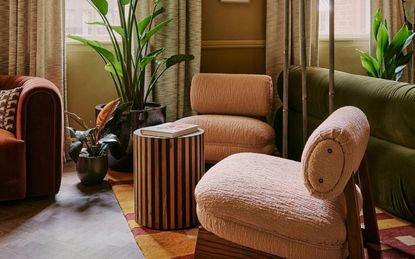 (Image credit: Kensington Leverne. Design: Atelier Ochre)
More and more of us are turning unused space in our homes into cozy reading corners. With just a few simple furniture additions, you can give an unloved corner a new lease of life, turning it into a cozy nook and peaceful escape where you can curl up with a good read. The popularity of reading corners in the home coincides with the evolving perception of homes as spaces to relax, and a moving shift towards holistic interiors - an ethos that focuses on the psychological and spiritual wellbeing of the homeowner.
I for one am a big fan of the reading corner, and whether you have a large unused space in your living room or a small slither of window going spare, any space, no matter the size, can be given a reading corner makeover. There are some essentials when it comes to your reading nook - a cozy armchair, bookshelf, coffee table and lamp to name a few items of non-negotiable furniture.
8 reading corner trends for 2024
To find out how to make your reading corner on trend this fall, I've spoken to a handful of my favorite styling experts.
1. Transforming a window seat into a cozy spot
One trend we've spotted when it comes to reading corners is that designers and homeowners aren't limiting themselves to a corner. More and more, we're seeing designers thinking outside the box. I love the trend that cleverly uses windows and the width of the ledge as a handy way not only to conceal storage, but providing somewhere cozy to sit. A window seat can be easily transformed into a reading corner, and the proximity to the window means you benefit with ample natural light flooding the space, while offering up backyard views.
'Natural light plays a pivotal role in reading corner design,' says Artem Kropovinsky of New York-based interior design studio, Arsight. 'Large windows or even skylights can transform a nook into a space of serenity and reflection.'
Give your window seat the reading corner transformation with a couple of throw pillows and perhaps a throw, and a coffee table to place your books and a hot drink.
2. Remembering comfort is important
Coziness has always been important for any reading corner, but as we head towards the cooler fall months, texture needs to be ramped up a notch. 'Comfort remains key,' says Artem. 'From oversized plush chairs to heated throws, every detail counts in making a nook truly inviting.' Always make sure you have a throw pillow that complements the upholstery of the seating. The basic rule is the more texture, the cozier.
Select a good armchair that feels super cozy and if you have room for an ottoman that matches your armchair, go for the footstool addition so you can stretch out in your chair. Alternatively, go for a wide chair where you can curl up 'A low library chair that you can tuck your legs into and a soft cushion at your back is key,' says Sarah Brown of Sarah Brown Interiors. Finally, placing one of the best rugs underfoot is a great way to add that extra bit of texture. Rugs are also so handy for zoning the space, and a small rug underfoot demarcates the corner, not to mention providing softness underfoot.
3. Using an alcove for a snug window seat
Size is no obstacle for your perfect reading nook, and we're seeing designers embracing all those nooks and crannies your home might offer to create a reading space.
Take this alcove in this cool kids' room designed by Dee Murphy, for example. Your inclination might be to place a small desk in this nook, but this built-in two-seater sofa creates a cozy spot that brings joy with its playful upholstery. It's not a waste of space either, and there is a small cupboard under the sofa where you can store your favorite reads.
4. Illuminating the space with a floor lamp
The most sophisticated reading corners I've seen trending always have a stylish floor lamp. It's a great accessory I think really completes the look. Make sure your lamp is tall enough to shine down from above when you're tucking into your book, and avoid any lamp that comes to the same height as you when sitting down - this means no harsh glare right in the eye.
I also love a floor paper lantern-style lamp that diffuses the light to avoid that harsh glare, but anything with a good lampshade can also work to bring a cozy atmosphere.
This design is by Sarah Brown. 'We wanted to keep this reading nook dark and atmospheric, with a great light to read by,' says Sarah.
5. Or adding a wall light
I have also seen wall lights take off in recent years. From stylish plug-in sconces that look super high-end (but actually are a great budget buy) to statement sculptural pieces, there is something charming about a wall light in your reading corner.
In terms of how many to opt for, one light on the wall above your designated sitting area looks chic, as opposed to two symmetrical lights on either side of your chair. A wall light works almost like a piece of living room wall art and adds interest to the space. We're also seeing spindly wall lights with stems that can be angled to make sure you get a good light on the page, and if you're happy to rewire your light switch, add a dimmer for added atmosphere as and when you need it.
'We are huge fans of reading corners and nooks and you can see them across many of our projects,' says Brooklyn-based interior designer, Jesse Parris Lamb, who designed this space. 'The most successful nooks, like all spaces, meet the functional needs for a well-lit space.'
'You want a comfortable space with everything needed at hand - and with some delightful color and textiles as well. You can see this at work in a small reading nook in a recent Brooklyn townhouse.'
6. Displaying books in an artful way
No longer are we squirreling our books away - instead we're seeing their potential as a piece of decor, proudly displaying colorful covers to be enjoyed. 'Book storage and book organization is getting more and more creative,' says Artem. 'Think wall-mounted shelves that turn books into art, or multi-tiered trolleys that can be moved around.'
Displaying your books in your reading corner is definitely having a moment. A mini bookshelf is a cute look, either go for something freestanding or built-in, and I also like books leaning casually against a wall on a shelf. I've also seen stacks of books on the floor that look casual and cool (just don't go for too many and make sure it's only one stack or it can end up looking messy).
'Take the time to revisit your bookshelves and see how you can restyle them for maximum impact,' urges Ginger Curtis of Urbanology Designs.
'Even if a client doesn't read books, there's still something desirable about being surrounded by books with their smell and colorful spines lining a wall,' says British Columbia-based designer Natasha Sturko of Natasha Sturko Interiors. 'Even if a reading nook doesn't get regular use in a home, it still serves to provide a 'hygge' feeling or cozy ambiance when one walks by it - a promise of a quiet moment to be savored later; a place to sip a drink at the end of a busy day while scrolling or checking email.'
7. Sound-proofing the space
As people take their 'me time' more and more seriously, we want as little distractions in our reading corners as possible. 'Acoustic design elements are on the rise,' says Artem. 'People want to create nooks that minimize noise, ensuring an uninterrupted escape into their books.'
It's quite tricky to do this in a corner of a room, but if you have a zone you want to soundproof, it all comes down to more absorption material. Soundproofing corner blocks are quite unsightly, but a rug is always a good way to guarantee absorbing the sound and can look decorative tasteful too. Bookshelves and furniture work as a wall divider to soundproof the space, as well as a thicker curtain.
Alternatively, setting your seat into a cove in the storage can be a good way to block out the noise, like this example from Studio Gild.
8. Picking a wow-factor backdrop
Designers want to make a real statement out of the reading corner and emphasize it as a specific zone by painting it in an attention-grabbing paint color.
Creating an element of surprise, much like a powder room with wow-factor wallpaper, going for a dark and sumptuous paint is a reading corner trend we're enjoying.
When building a nook into custom shelving, like this example from Wendy Labrum Interiors, using the same color for the storage and the backdrop makes it feel more enclosing, cocooning, and like a cozy den you want to curl up in. I love this deep red shade that Wendy has selected. Wallpaper might have been another good option for a backdrop that adds drama to the reading corner.
3 reading corner buys to snap up now
The Livingetc newsletter is your shortcut to the now and the next in home design. Subscribe today to receive a stunning free 200-page book of the best homes from around the world.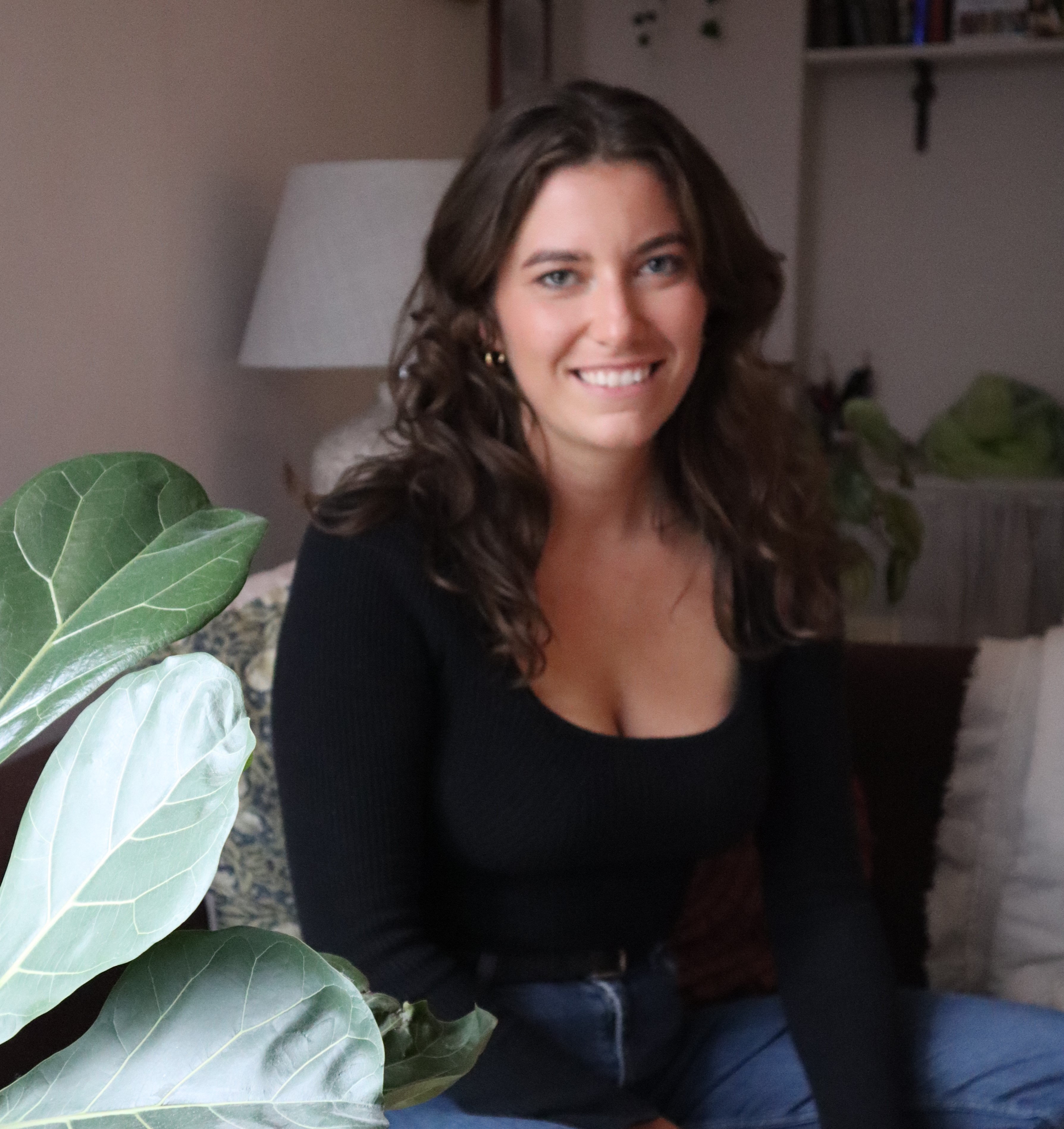 Livingetc content editor and design expert
Oonagh is a content editor at Livingetc.com and an expert at spotting the interior trends that are making waves in the design world. Writing a mix of everything and everything from home tours to news, long-form features to design idea pieces on the website, as well as frequently featured in the monthly print magazine, she's the go-to for design advice in the home. Previously, she worked on a London property title, producing long-read interiors features, style pages and conducting interviews with a range of famous faces from the UK interiors scene, from Kit Kemp to Robert Kime. In doing so, she has developed a keen interest in London's historical architecture and the city's distinct tastemakers paving the way in the world of interiors.