The luxury Christmas wrapping paper that has its roots in design
Luxury Christmas wrapping paper that takes its style notes from wallpaper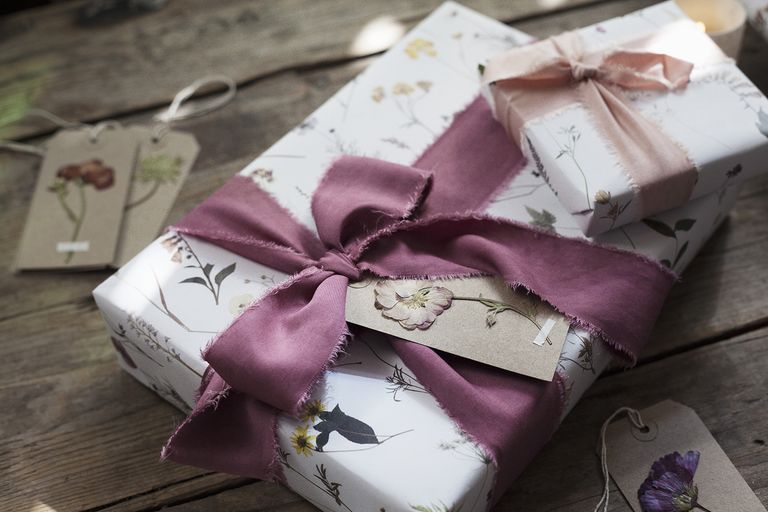 (Image credit: JamJar Edit)
Ready to treat your presents to luxury Christmas wrapping paper this year? You'll be hard pressed to find a sheet more beautiful than London florist and creative brand JamJar Edit's unique design, which cleverly extends the beauty of Spring into the colder months.
As with our Christmas decorating trends, we're seeing a modern take on festivity, with a unique floral pattern decorated with British flowers grown locally to the brand – from wild poppies to foxgloves, fritillaries and ferns – which were picked, pressed and photographed to produce an organic pattern which celebrates each plant in its entirety.
The pretty wrapping paper comes on a fresh, snowy white background, or deep black for a bolder contrast to the delicate petals and stems.
To create the full English meadow effect under the Christmas tree, label presents with JamJar Edit's coordinating gift tags, recycled brown card each adorned with a real, hand pressed flower.
'Pressed flowers are lovely at Christmas, when there is a shortage of blooms in the wild and the garden, they feel really special' says Melissa Richardson, founder of JamJar Edit. 'Flowers are fleeting but they give so much pleasure – a pressed flower preserves and extends the joy they bring.'