The 5 most energizing colors designers use for rooms that make you feel ready to take on the world
We are all over dopamine decor right now, so here's how to get an energy boost from your home's color scheme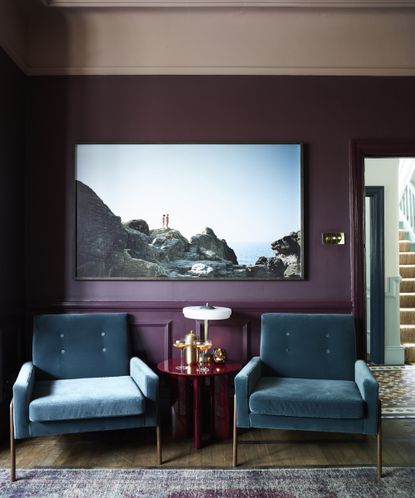 (Image credit: Mary Wadsworth)
Dopamine decor is all the rage right now. The concept of using color and pattern in your interiors to boost your mood. And we love the idea, after decades of neutral color palettes and various shades of gray being the on-trend way to decorate, we are very much ready to see more bold, brave, and fun color palettes.
We are all aware of how colors affects our mood, so why wouldn't you want to fill your home with colors that are going to make you feel happy and energized? That needn't mean super bold color schemes if that's not your vibe, it could mean bringing in just a few accents of colors that give you a buzz, switching out a plain rug for a fun pattern that makes you smile, or hanging a piece of artwork that brings you joy.
Picking a living room paint color palette that makes you feel energized is personal, and we will all be attracted to different shades, but there are some shades that color theory pretty much guarantees will give you an energy boost. We asked designers and color experts to talk us through what these colors are and how you can bring them into your home.
What colors will make a home feel energized?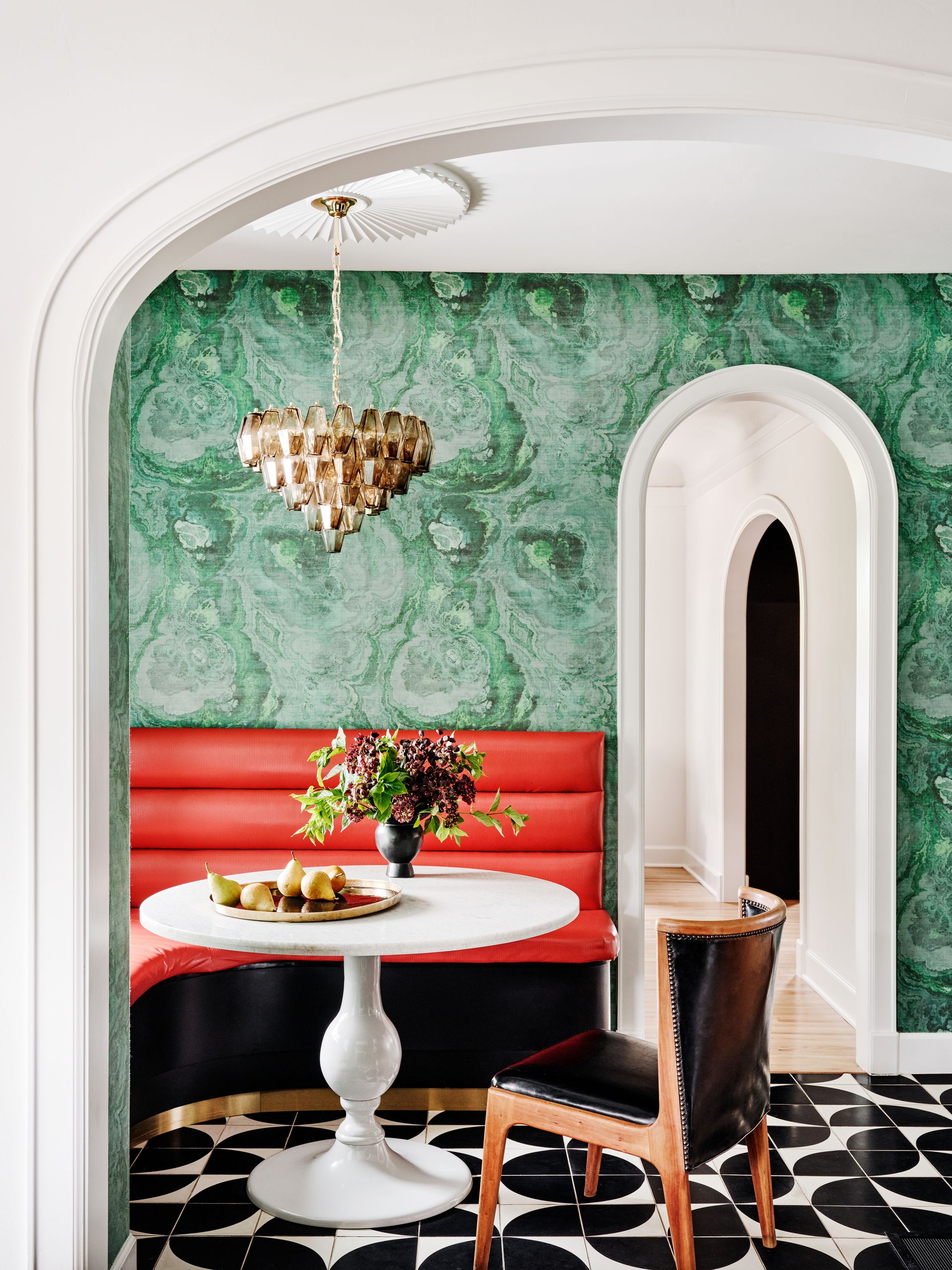 'Any color of the rainbow and beyond can make a home feel happy,' says Ginger Curtis, founder of Urbanology Designs. 'If it makes you happy, it'll make the space feel happy! Consider using lighter colors if you want a light and bright feel, or opt for darker colors if you want a touch of moodiness.'
Agreed. But while energizing, happy colors are totally personal, there are a few tried and tested shades that are bound to give you a lift. And yes, most of them are pretty bold, but it's about using them in the right amounts, in the right space so they don't feel overwhelming and actually end up having the adverse effect.
1. Sunny yellows
'When it comes to energizing colors, you can't go wrong with yellow, as it sparks instant joy. Synonymous with sunshine, yellow is perhaps the color most people associate with feelings of warmth, happiness and positivity. Its transformative and uplifting qualities have always been obvious to me. From sunshine to citrus, mellow to mustard, there's a shade of yellow to suit most tastes and bring instant energy to the home,' says the designer Matthew Williamson.
Yellow has got to be the happiest of all shades on the color wheel. Designer Sara Story professed, 'I am having a love affair with yellow — it is so bright and happy. I just upholstered a sectional in bright yellow, which is now the room's focal point and reminds me of the sun and is so full of joy. It can be paired with light blues for an elegant and timeless space.'
But decorating with primary colors does come with its challenges. As energizing as yellow might be, it can quickly overwhelm a room and create a feeling of stress. Unless you know you can live with this sunny hue long term, the best way to bring it in is in accents like artwork, or lighting, or soft furnishings. And if you do want to play around with yellow paint, go more orangey, and ochre for a softer feel.
2. Warming reds and oranges
'Scientific studies have shown that colors can influence our mood, and vibrant, bold colors tend to make us feel more energized. Colors in the red and orange ranges are great options for a room that packs a punch,' explains Joshua Smith.
And red has been getting a lot of hype in the world of color trends, but in the real world, it has mixed reviews. But like any bold shade, it can be worked in in small doses and add a ton of energy to your home. Case in point this dining room designed by Marie Flanigan. The red windows work so well with the neutral scheme, giving a pop of color and energy to the room. 'A dab of red can get the conversation going, and it's great in spaces where people gather. Its intensity stimulates energy and passion,' says designer Artem Kropovinsky.
Kati Curtis agrees, that 'Bold reds can stimulate conversation, making them great for dining or living areas. Oranges, particularly in their brighter variations, can induce feelings of enthusiasm and excitement.' Orange is a nice alternative if you want to add a pop of vibrancy, but don't want to go as bold as red. You still get all those energizing benefits, but it can be a more livable shade, especially if you go for a more terracotta shade.
3. Tonal blues
Blues are usually known for their calming qualities, but in their stronger, darker or more vibrant forms, they can be really energizing. 'Strong blues can provide a sense of stability and reliability, often used in workspaces to boost productivity,' explains Kati Curtis.
'Fresh, crisp colors such as vibrant blues can energize a space. Blue is often associated with vitality, brightness, and a sense of renewal. It evokes a feeling of freshness and clarity. You could pair them with sunny yellows and oranges to bring in warmth and enthusiasm – together, these complementary shades create a lively and invigorating environment that can boost energy and motivation,' suggests Jennifer Davis.
Personally, we think layering up different shades of blue creates really energizing spaces. Create a monochrome scheme with both lighter and darker blues, but avoid any really true blues – they might be the most energizing on paper, but in a home they can be tricky to work with unless in very small amounts.
4. Jewel shades
Deep jewel-toned shades are the chic and sophisticated version of energizing colors. You get that hit of dopamine decor but with a deeper, more moody twist. 'Deeper shades such as eggplant or royal purple are rich with playful depth, creating a sense of luxury and energy when used in textiles or on walls. The versatility of purple allows it to be paired with various colors too,' explains Victoria Holly.
Designer Kathy Kuo agrees, 'Creating an energizing space is more about pairing colors in visually intriguing ways than the colors themselves, though you can't go wrong with bright jewel tones. I often find that a strong use of contrasting colors throughout an interior design motif works well to draw the eye and create a sense of energy and momentum.'
In this purple living room you can see how bringing in the blue does give that really dramatic shade a lift. The blues are still deep and jewel-like too, but contrasted against the dark eggplant walls they shift the space from cocooning to energizing.
5. Light reflecting neutrals
Neutral lovers rejoice. Neutral shades can be every bit as energizing as bolder shades, in fact in the home, a lot of us are more likely to be energized by these very liveable shades.
Brittany Wurzak Hakimfar, lead designer at Far Studio, who created this neutral living room, believes 'white and black with pops of color will definitely make a home feel more energized and alive.' And we agree. This space with a mix of soft neutrals, grounding black accents, and that pop of green is a very realistic, liveable approach to creating an energizing space.
The reason these neutral spaces can feel so energizing is because they are so bright and light – so really maximize that by choosing light-reflecting shades. Melissa Lee founder of Bespoke Only explains, 'We tend to use neutral colors that bounce off an abundance of natural light when setting the tone of an energizing/cheerful space. Look for colors with high LRV - "light reflectance value," a number that indicates the amount of light reflected from the surface.'
Energizing decor to buy right now
The Livingetc newsletter is your shortcut to the now and the next in home design. Subscribe today to receive a stunning free 200-page book of the best homes from around the world.
Hebe is the Digital Editor of Livingetc; she has a background in lifestyle and interior journalism and a passion for renovating small spaces. You'll usually find her attempting DIY, whether it's spray painting her whole kitchen, don't try that at home, or ever changing the wallpaper in her hallway. Livingetc has been such a huge inspiration and has influenced Hebe's style since she moved into her first rental and finally had a small amount of control over the decor and now loves being able to help others make decisions when decorating their own homes. Last year she moved from renting to owning her first teeny tiny Edwardian flat in London with her whippet Willow (who yes she chose to match her interiors...) and is already on the lookout for her next project.