"They set the tone for relaxation." Bedside lamps are the mark of a good bedroom - these 9 create the softest glows
Give your bedside table a mini makeover and invest in one of these cute bedside lamps that will transform the surface into a stylish vignette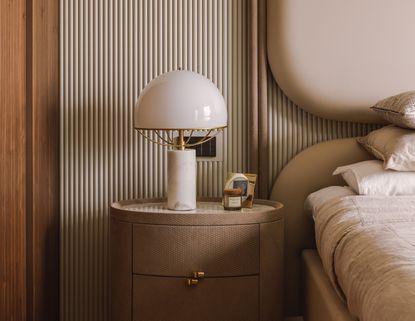 (Image credit: Oni Studio. Design: JT Grupa)
The Livingetc Newsletter
For style leaders and design lovers.
Thank you for signing up to LivingEtc. You will receive a verification email shortly.
There was a problem. Please refresh the page and try again.
I'm convinced that every bedroom needs a bedside lamp. The prime purpose of a lamp is to cast a comforting glow in your bedroom, creating a soothing atmosphere as you settle down for bed.
For nighttime readers, bedside lamps provide directional lighting, providing you with isolated lighting. But even if you don't need a lamp for reading or producing light, bedside lamps also have an added aesthetic bonus, accessorizing the best bedroom furniture and providing a decorative addition that can bring your room's design together. Bedside lamps are really upping their game too, with plug-in lamps designed to look high-end, but for half the price.
'Bedside lamps are a great addition as lighting ultimately sets the tone for rest and relaxation,' says Kristin Fine and Analisse Taft-Gersten, co-founders of The 1818 Collective. 'The warmth of a glowing table lamp is a cozy and calming way to begin or end a day. Not to mention a great way to bring some beauty to a place we spend so much time.'
'Bedside lamps check the boxes for both form and function—making them the perfect bedside addition,' says Lauren Sullivan of Well x Design. 'Not only do they provide a useful light source, but bedside lamps also add visual interest through symmetry, texture, and sculptural forms.'
To help you find the perfect fit for your bedroom, I've scoured my favorite websites to find the internet's best lighting offerings for sale now.
Best pleated umbrella lamps
Price: $195
Material: Cotton
This Matin LED table lamp has a French bistro-style look that will transform your bedside table into a super chic space. It's polished brass base gives it a modern silhouette and the beautiful fan shade comes in an array of colors, but I love the peach.
Price: $65
Material: Linen
No matter whether it's on or off, this pleated lampshade made from linen brings a lovely textured look, casting shadow and light and bringing some interest to your bedside table. Complemented with a rusty red and round base, it's an absolute steal.
Price: $149.99
Material: Linen
I love this lilac-colored bedside lampshade with a pretty pleated pattern and a wavy stem, bringing a playful and whimsical look to your bedroom, and making a great choice for a kid's bedroom. It's dimmable too which makes a handy addition.
Best mushroom lamps
1. Mushroom glass table lamp
Price: $129
Material: Glass

This sage green glass table lamp has a bohemian look and. I love the swirling detail which you can see clearly when turned off, making it a perfect ornament when not in use.
2. Cheena Petite mushroom lamp
Price: $42
Material: Plastic

I love the orange-colored coloring of this bright mushroom lamp, that brings a 60s, retro vibe to your bedroom nightstand. It comes with a plug and cord that you can conceal behind your bedside table.
Best bulb lamps
1. Tala walnut table lamp
Price: $165
Material: Walnut
Celebrating the beauty of a single light bulb, this Tala design has a globe, frosted glass lightbulb on top of a dark brown walnut stem. The light can be touched lightly to activate the dimmer, making it the perfect bedroom ambient light.
Price: $209.09
Material: Steel

This bedside table makes a statement with this sleek steel table lamp finished in a burnished bronze color. It has a real Art Deco look to it, and should be used in a bedroom with golden accents to bring a glamorous bedroom feel to the space.
What color is best for a bedside lamp?
Your bedside lamp should give off a warm and glowing shade of white with a yellow tint, bringing coziness to your bedside table. At least, the light should be at 2700K.
This is indicative of the temperature at which the bulb starts emitting light and mimics candlelight. Subconsciously, this lower, warmer light helps you brain recognize that it's time to wind down, and why you should keep your phone out of arm's reach too!
You can go up to 3000K but this is slightly more of a pure white color and you might want to avoid anything too bright to avoid glare in your bedroom.
How tall should my bedside lamp be?
When shopping around for the perfect bedside table lamp, you need to think about getting the height right so it doesn't swamp the area and overwhelm the space. You need to consider the height of your bedside table, if it is the same height as the top of your mattress, the maximum height you can go is the same height again. If your bedside table is lower down, you can go for a taller lamp.
Use your headboard as a guide to help you make a decision on height. Anything taller than half the headboard should be ditched in favor of something smaller. If you are looking at floor lamps, any height that is taller than the headboard could work if it's in the corner of the room.
I also like the mini table lamp trend which works for small bedrooms and if you have a mini bedside table. They are super cute, add a touch of decor without taking up too much space, and are often cheaper than the full-size designs.
For style leaders and design lovers.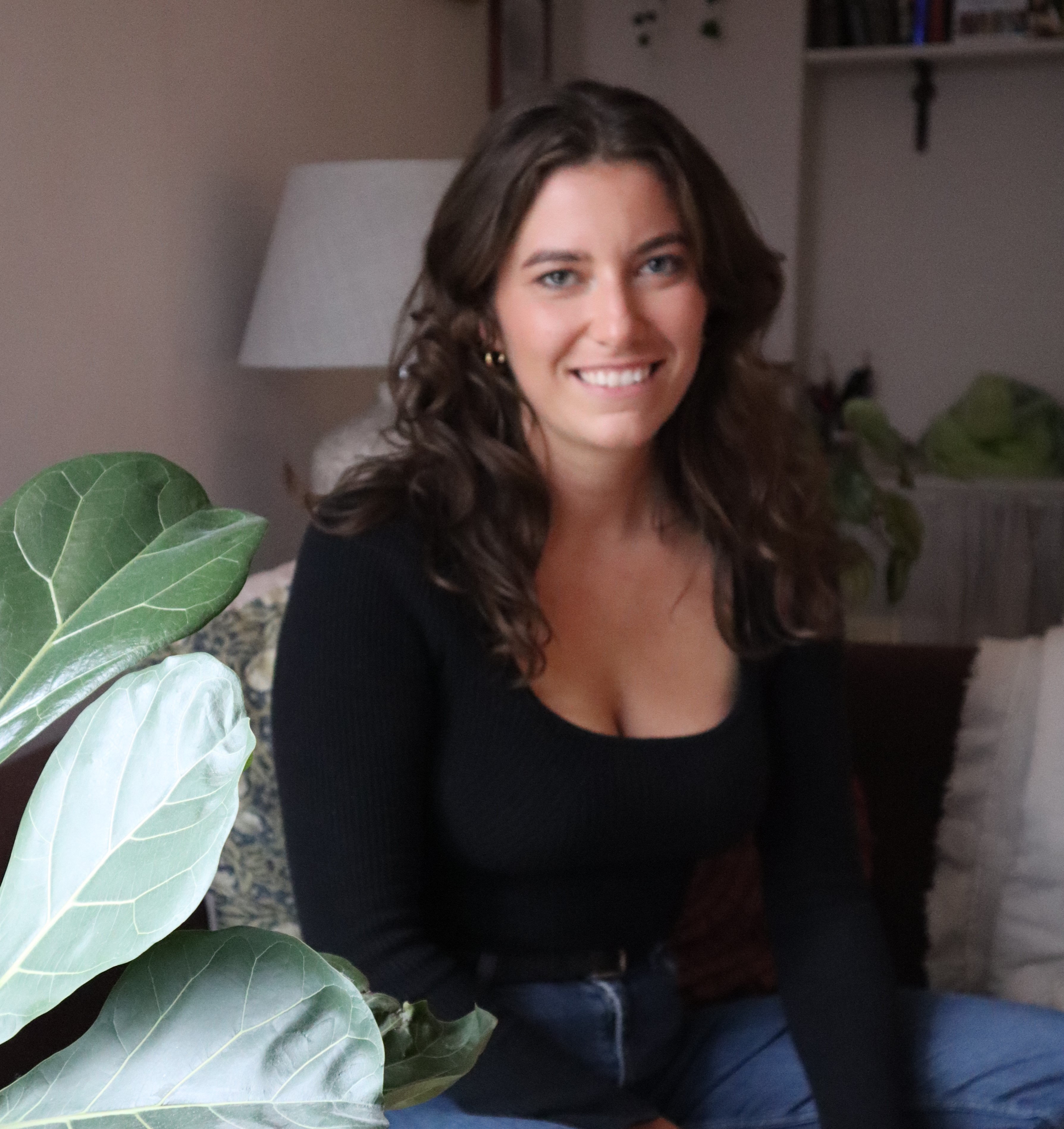 Livingetc content editor and design expert
Oonagh is a content editor at Livingetc.com. Previously, she worked on a London property title, producing long-read interiors features, style pages and conducting interviews with a range of famous faces from the UK interiors scene, from Kit Kemp to Robert Kime. In doing so, she has developed a keen interest in London's historical architecture and the city's distinct tastemakers paving the way in the world of interiors.