7 of the best bassinets to keep baby safe and comfortable
We've rounded up the best bassinets on the market to help the newborn stage run as smoothly as possible — helping your baby drift off that bit easier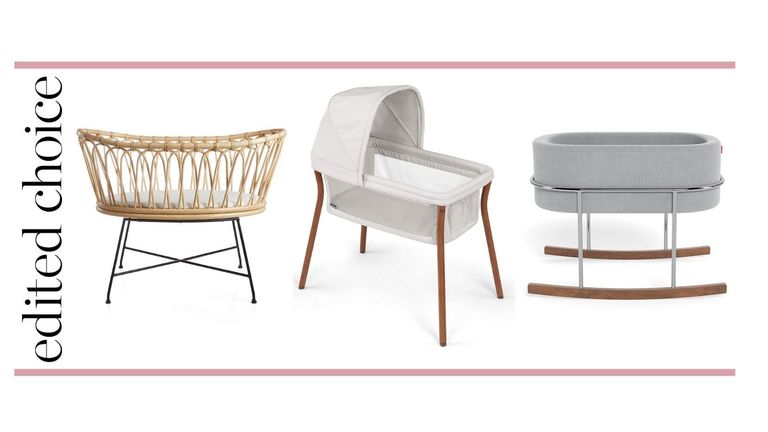 (Image credit: Future)
Finding the best bassinet for your newborn is tricky because it needs to be sturdy, safe, and comfortable, without ruining the aesthetic of your meticulously designed bedroom. Bassinets allow you to keep your baby close by and easily pick them up as you groggily reach for them when it's time for the middle of the night feed. The beauty of them is that they take up much less space than a full-sized crib, so a bassinet that feels like a hindrance in your room defeats the point.
The best bassinet for you will depend on the size and style of your bedroom, so try and visualize how it will look in your room when browsing. We've rounded up the best bassinets currently on the market, with an eye to both style and practicality. Our picks below will make bassinet shopping feel as fun as browsing newborn clothes and booties, and you'll find a bassinet that looks so great in your room, you'll be sorry when the little one outgrows it and has to move into a crib. When this time comes, we've got plenty of suggestions when it comes to finding the best cot bed mattress.
---
7 of the best bassinets to buy for your newborn
---
Browse more bassinets...
Buying a bassinet should be a well-informed decision that you make, so if none of our picks seem suitable for you, take your time to have a look at what's out there before making a purchase. These are the retailers we recommend for bassinet browsing:
How to choose a bassinet?
There are a few things to keep in mind before buying a bassinet. Consider how a bassinet would best suit your (and your baby's) lifestyle. Will you need one that you can move from room to room, or are you content to have one that simply stays put at the side of your bed? Would you prefer one with storage underneath, or can you keep all your baby's essentials separately? Some bassinets have wheels, others are collapsable, while some even attach to your bed, so again make sure you're visualizing how you're going to use it when the time comes.
Another important factor to consider with bassinets is material. Rattan, wicker, soft fabric, or plastic are commonly used, so have a think about which would best suit your home, while providing a safe and comfortable space for your baby too. All bassinets should feel sturdy and secure, but there are plenty out there which do this in style too. Just make you feel confident your purchase is going to do exactly what you need it to, and your future self (and baby) will thank you for it later.
If you are designing a nursery, then don't forget about toy storage. From baskets to bins, this is an easy way to ensure this room has an uncluttered feel — and to keep their toys within easy reach.
Katie has recently joined Future's Ecommerce writing cohort after exploring different forms of digital writing in her Media and Journalism MA. Her love for being at home and creating an environment that is at once cozy, stylish, and practical means she's constantly browsing home decor sites online. Her current favorites are Anthropologie and H&M Home. For her next interior endeavor, she's looking to become a plant mom, in the hope that some greenery will refresh her home in time for spring.