Diptyque candles tick all our festive wishlist boxes, especially the brand's newest launches
Diptyque candles are a can't-go-wrong Christmas gift, especially these new fragrances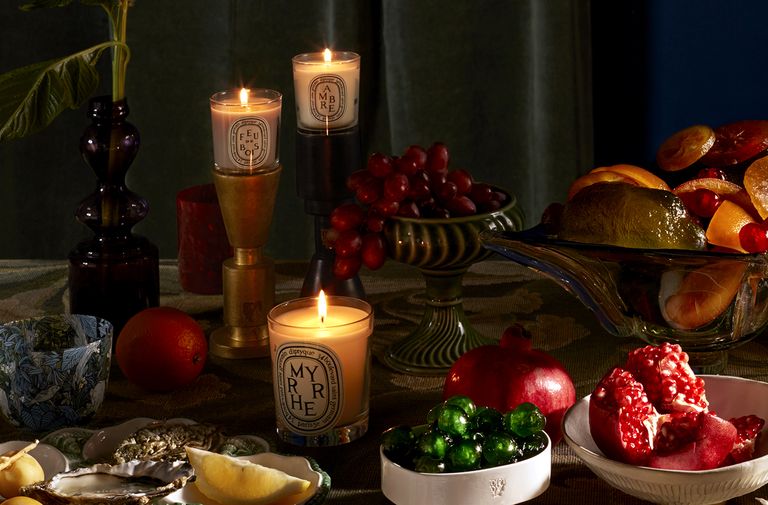 (Image credit: Diptyque)
Diptyque candles are a foolproof Christmas gift idea.
And the much loved brand's newest launch ticks both the last-minute Christmas gifts and Christmas decorations boxes, a bounty of festive delights spanning baubles to stocking fillers.
For Christmas tree decorations, there are a bevy of miniature beasts and playful motifs – taken from the illustrations that decorate Diptyque candles – to hang from the branches. Gleaming golden lions go side by side with oversized ladybirds and beetles, sparkling red coral, smiling suns and ornamental horse shoes, as well as the more traditional shooting stars, nut crackers, berry-laden holly and snowflakes.
To fill Santa's sack, choose from small but beautifully formed porcelain boxes, illustrated playing cards, chic postcard sets, embroidered napkins, handbag charms or cardholders decorated with the signs of the zodiac.
Under-the-tree Christmas presents are also on the agenda, with tiny, exquisite music boxes, shapely diffusers, candle lids adorned with silver figures, and candle holders crafted from turned wood, fluted glass or in a melted wax-like golden finish.
Complete the ensemble by decorating the Christmas tabletop with cat, parrot or rooster- shaped pitchers, napkins rings formed from a small elephant's trunk, quartz-handled teaspoons, and colourful Murano glasses and get ready for a Christmas bursting with exoticism and character.
Shop the range here