10 Shaker kitchen ideas that prove this classic design can be styled in a brilliantly modern way
Shaker style kitchens may be considered a more traditional style, but in the right hands, they can create a modern, design-forward space nonetheless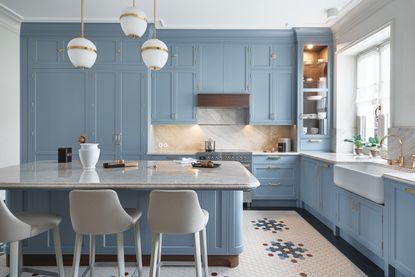 (Image credit: JT GRUPA. Photo credit Tom Kurek)
Shaker kitchens are undoubtedly one of the most common styles of cabinetry you see in this space, but it's a design that's considered slightly more traditional than some of the other styles available today.
Yet, in reality, Shaker style kitchens have all the qualities you'd expect from a modern kitchen design, too. They're simple and timeless, with a pared back, clean-lined form - words that attributing to any other furniture might sound like a description of a contemporary, minimal style.
But, can a Shaker kitchen really capture the feel we're looking for in designing a modern kitchen? These 10 projects prove that the answer is a resounding yes.
Aditi is a homes writer and editor with several years of experience. Her articles, backed by expert insights, offer suggestions aimed at helping readers make the best home design choices.
What are Shaker kitchens?
The idea of the Shaker style kitchen as we know it comes from the Shaker community (United Society of Believers in Christ's Second Appearing, also referred to as 'Shakers'), known for their exceptional furniture-making skills, however, similar styles have been around for centuries.
'Traditional shaker style was driven by the idea of cleanliness and diligence and an ethos focused on simplicity,' says New York interior designer, Jarret Yoshida. 'In many ways, they were America's and the West's first minimalists, removing unnecessary trim and finishes and focusing strictly on function. Shakers believed that craft was a 'work of prayer' and indeed, Shaker style does have an unmistakably meditative quality to it.'
'The unmistakable Shaker panel door became a favorite of modernists in the US looking for an escape from arched door moldings and raised panels of earlier kitchen styles,' adds Jarret. 'With their clean lines and sturdy construction style, Shaker doors were made to last a lifetime, be easy to clean, and work well with modern architectural styles.'
Shaker kitchens, or shaker cabinets specifically, are box-style cabinet doors with inset panels, and one of the most popular kitchen cabinet styles you see in homes.
1. Introduce a color to refresh the classic kitchen
While authentic Shaker kitchens were minimalist, clean, and rid of any fuss, the modern Shaker kitchens allow you to add color and lift the look and feel of the space. Adding a lick to paint to the kitchen island, for example, can give this classic style a new lease on life.
'This kitchen was designed from our client's love of modern farmhouse design,' says Lauren Lerner, founder and principal designer of Living with Lolo. 'We wanted to push her outside her comfort zone by adding in colored island cabinetry and lighting that is outside the typical 'modern farmhouse style' while still achieving a design that she would fall in love with.'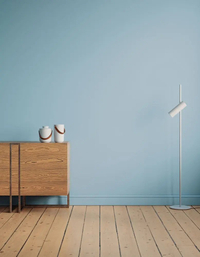 Consider this shade to create a soothing, relaxing kitchen that looks stylish, for years. This modern eggshell paint is perfect for painting kitchen cabinets.
2. Choose a more decorative Shaker
The Shaker kitchen has a certain humble quality to it, so if you're looking for a modern kitchen that feels a little more luxurious, choosing a style with beading around the panels can really up the elegance of the space.
'Over the half-century since its integration into popular culture, we now are modifying shaker doors in ways that build on that tradition to freshen up the traditional wood inset panel (frosted glass inserts, anyone?),' says interior designer Jarret. 'Hopefully, our designs still carry out the idea that function comes first in your kitchen workspace.'
3. Keep Shaker doors on the large side for storage
In comparison to flat, slab doors, you need to be careful with the scale of Shaker cabinet fronts, as not to mess with the scale and create awkward design details. 'I would recommend building custom pull0out drawers within larger cabinets to maintain the style's wide-framed edges on the exterior,' suggest Nina Etnier and Brad Sherman of Float Studio. 'By hiding smaller, more shallow storage space for silverware, spices, or cooking utensils behind larger cabinet doors, you allow space on the exterior to express the full design without the loss of valuable storage space.;
'If you are looking to incorporate drawers of different sizes, I would opt for deeper, more spacious drawers that allow ample space for the framed kitchen shelf on the exterior without crowding the design,' add Nina and Brad. 'Within, the drawer can be used for a wider range of storage options including platters, Tupperware, dishes, or pots and pans.'
4. Pack in clever modern storage
The most important aspect of a shaker kitchen is a clean, clutter-free look, and that is possible if you have plenty of storage – cabinets, shelves, peg boards, pantry ideas, and more, to hide all the kitchen appliances and knick-knacks.
Shaker design was informed by the belief that every item should have a place, so it is vital to factor storage in when designing a kitchen.
'As in any kitchen design, it's important to utilize every available inch,' says Megan Prime, co-founder, and principal of JAM. 'We often capture extra storage space by utilizing the stool side of an island for shallow under-counter storage, or even having a shallow pantry built into the depth of a wall for cans and other narrow box goods. The Shakers were brilliant at the art of storage; they truly made a place for everything, so thinking about what needs to be stored ahead of time can lead to unique storage solutions, even if it's just a leftover slot to stash a cutting board for easy use.'
5. Go bespoke to make use of awkward layouts
Whether a large or small kitchen layout, a Shaker kitchen brings detail to cabinetry that makes it the perfect candidate to disguise awkward spaces. If you have niches, alcoves, and awkward corners in your room, consider installing tall cabinets that reach ceiling height, camouflaging the sharp corners, while offering an organized sanctuary for you to work in.
'Our goal was to accentuate the historic character, details, and flow of spaces wherever possible while implementing a more modern design in this moderately sized kitchen,' says Mindy O'Connor, principal designer at Melinda Kelson O'Connor Architecture & Interiors. 'We avoided any over-stylized elements that were too traditional or too contemporary, opting for smart design moves and classic choices to improve aesthetics, function, and layout and use all sharp corners. We created a better sense of connectedness and flow within the kitchen and to the rest of the home by moving and enlarging the opening to the dining room.'
6. Play with the proportions of the Shaker style
The original Shaker-style kitchens had very specific proportions, but modern approaches to this classic form tend to make the panel frames narrower and sleeker for a more refined look.
This design by JT Grupa with a colorful kitchen island is the perfect example, where a more slimline Shaker door helps to elongate the cabinetry and gives a more contemporary feel to this luxury kitchen.
7. Upgrade your hardware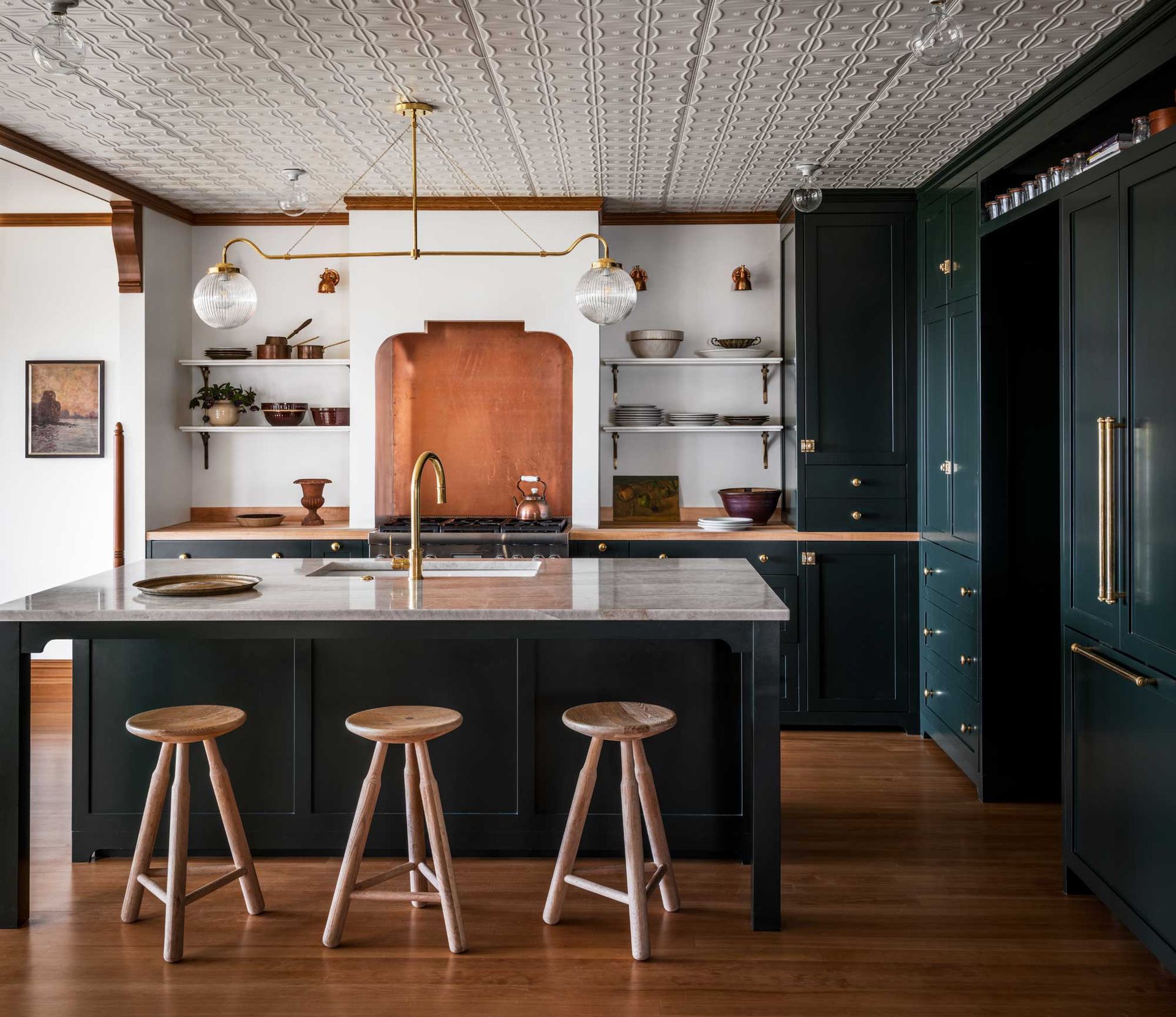 The classic simplicity of a Shaker kitchen doesn't quite correlate with the kitchen hardware trends of today, so to update this traditional cabinetry, consider more exciting handles, latches and more.
While remodeling your kitchen, add an extra layer of style with knobs and handles in brass, gold, and silver finish in modern styles to Shaker cabinetry.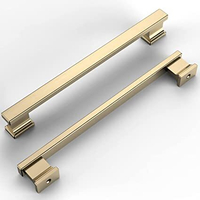 8. Include wall pegs and peg rail
To create functional space, the old-style shakers placed horizontal wood molding with wooden pegs around the four walls of the kitchen. Peg was an essential element and was used to hang pots and for pan storage.
The peg rails were built into the walls and anchored to a wood frame. These allow for portability and flexible use, helping the room be clean and minimal.
In today's kitchens where functionality is still valued, these peg rails are still a great staple to add. Consider hanging them near entry doors to hold aprons and oven mitts, for hanging flowers and small plant pots.
9. Consider unpainted cabinets for a natural look
We understand that unpainted kitchen cabinetry may have fallen out of favor in recent years, but, handcrafted wooden cabinetry was designed to be used as is, in its most natural form, unpainted and unadorned. A great look for a rustic kitchen to even a modern one, wooden elements can bring warmth and character to a space, and give the room textural richness.
There is nothing more beautiful than the look of natural wood and is a true representation of the clean, and sleek look of shaker cabinets. If the look seems too plain for you, consider adding interest to the kitchen with eye-catching pendants, bright-toned hardware, or interesting countertop material.
10. Color drench a Shaker kitchen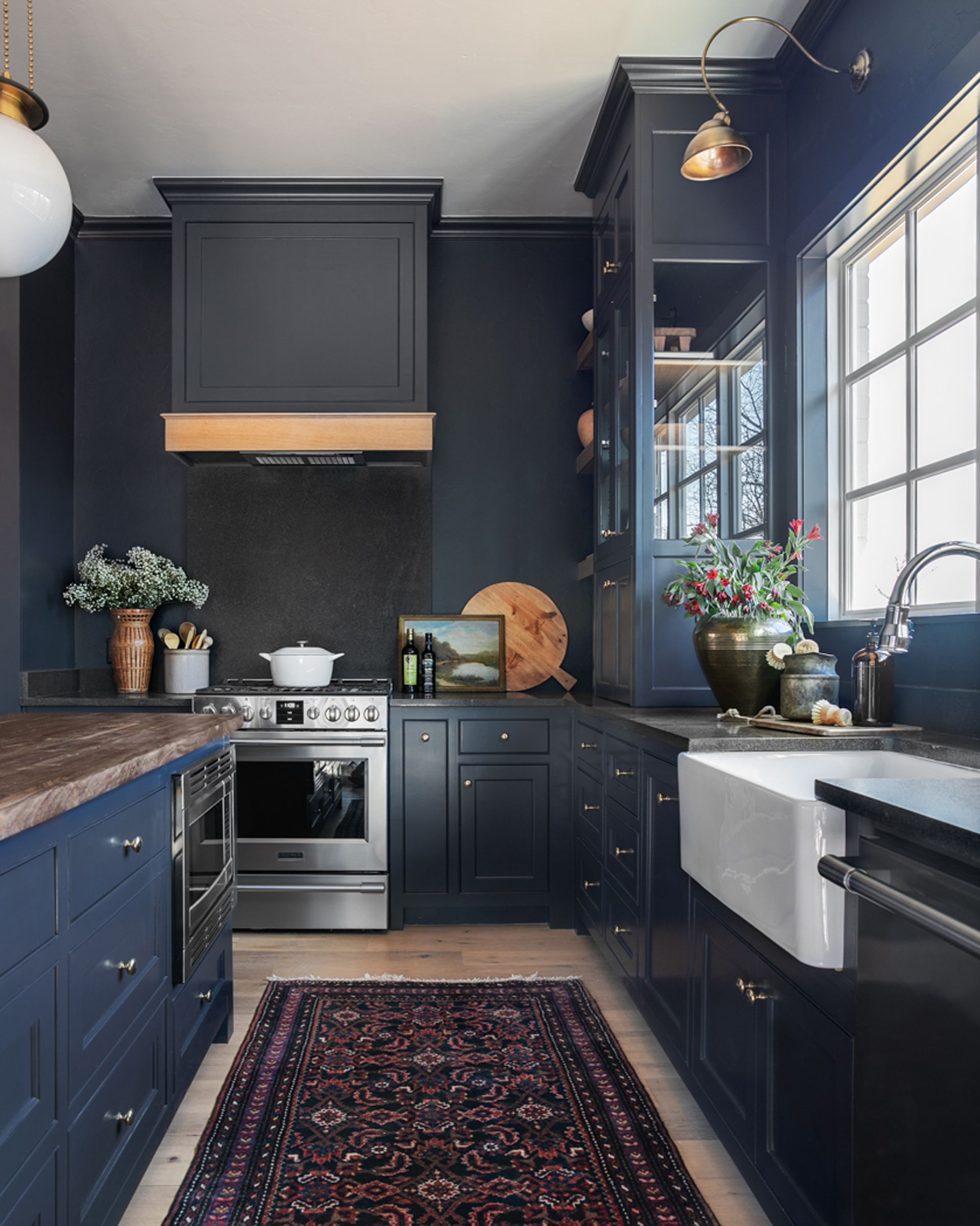 The color drenching trend is an easy shortcut to modernize almost any space, and the same is true for a kitchen. This kitchen design by Kelsey Leigh Design Co, for example, answers the question 'should a kitchen match your wall color?' with a resounding yes.
While this kitchen stills retains more traditional styling elements and decorative features, the simple act of using the color across the cabinetry and the walls reduces the overall fussiness of the design, making it more streamlined and giving it a modern twist.
The Livingetc newsletter is your shortcut to the now and the next in home design. Subscribe today to receive a stunning free 200-page book of the best homes from around the world.
Aditi Sharma Maheshwari is an architecture and design journalist with over 10 years of experience. She's worked at some of the leading media houses in India such as Elle Decor, Houzz and Architectural Digest (Condé Nast). Till recently, she was a freelance writer for publications such as Architectural Digest US, House Beautiful, Stir World, Beautiful Homes India among others. In her spare time, she volunteers at animal shelters and other rescue organizations.