'It's glamorous and indulgent' - 5 steps to make an island feel like a cocktail bar for better kitchen parties
Want to up your hosting game? Give your kitchen island the cocktail bar makeover with these easy steps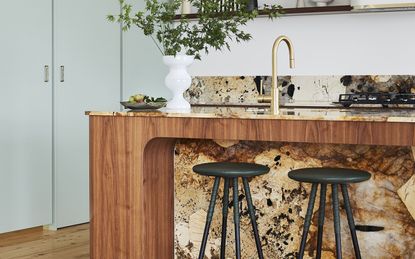 (Image credit: Alicia Taylor. Kerrie Ann Jones)
The Livingetc Newsletter
For style leaders and design lovers.
Thank you for signing up to LivingEtc. You will receive a verification email shortly.
There was a problem. Please refresh the page and try again.
There is something that feels glamorous and indulgent about sitting on high bar stools, enjoying a cocktail and maybe even a canapé in a dimly lit space - even if it happens to be in your very own kitchen. Using your imagination, your kitchen island presents a unique opportunity to recreate your very own cocktail bar experience at home.
Cast your mind's eye to your favorite bar and think about what it is you love about the experience. Is it the lighting? Is it the elaborate drinks? Perhaps it's the sensory experience of the set-up - the candles, the low level music. Creating this at home is doable, it's just about capturing the essence of the bar experience, bottling it up and taking it home with you.
'Creating a bar feel is easy with an island because you can serve from one side and have guests sit on the other,' says Regan Baker, founder and principal of Regan Baker Design. 'It also becomes easier to make drinks because you have close access to the full kitchen with the sink, fridge, and other drink making necessities only steps away!'
I've spoken to the designers to find out how best to transform your kitchen island for some high-end hosting to wow your guests this summer.
1. Get the mood lighting right
Lighting in cocktail bars tends to be dim, sultry and moody. Recreate this with similar lighting in your kitchen and illuminate your island in a glamorous glow to give it that coveted cocktail bar feel.
This doesn't mean you have to go plunging your kitchen into darkness, but turning down the lights, thinking about the kelvin measurement of lighting, and creating carefully considered pools of light.
'A bar should be a little edgy,' says Kate Marker, principal designer and owner of Kate Marker Interiors. 'Sophisticated lighting that leans more sculptural adds atmosphere…perhaps a handful of smaller pendants instead of two or three pendants, or even a statement chandelier to add presence would be a great choice for a bar!'
'For the bar experience, I would think about kitchen lighting,' says stylist Kerrie-Anne Jones. 'You want to set the scene with ambient lighting so consider turning any overhead down lights off or dim to a low light. Preferably only having on any feature kitchen pendant lighting above the kitchen counter and lamps if you have an open plan living, dining and kitchen space.'
'Lighting Is crucial,' agrees architect Paul Archer. 'Warm lighting can encourage closeness. Kitchen islands are an ideal location to add a feature light or accent colours to a scheme. We use 2500k - 2700k - basically warm white,' says Paul.
2. Curate a bar feel with perfect seating
A great way to make your kitchen island feel like a bar is to have comfortable bar stools, so your guests can settle in easily while sipping on their cocktail. 'There is nothing worse than a bar stool that isn't the correct height or is not comfortable to sit on, so this is a must,' says Kerrie-Ann Jones, who designed the above island space.
If you are designing your island from scratch and wanting to instigate the type of set-up where you're often at the island counter, factor this into the island design and raise the bar to make it comfortable for guests. There is nothing more discouraging than when your seats mean your legs are sat awkwardly and you can't put them under the bar. So how do you make sitting at a kitchen island more comfortable? 'I designed the island bench to be deep enough for comfortable leg space underneath and to allow enough space for eating and service area on the bench top,' says Kerrie Anne.
Don't be mean when it comes to space. 'Having plenty of surround space for people to sit at the island whilst someone prepares dinner encourages closeness,' agrees Paul. 'Have plenty of room for knees, a recess usually helps and choose the correct height of stool.' As a rule of thumb, 12" of knee space is comfortable for countertop or bar height seating
Finally, think about the color of your seat's upholstery and how it works for the wider kitchen. 'Think glamorous, moody, and decadent with luxurious velvet and jacquard upholstery and deep green to set the cocktail chic mood at home,' says award-winning interior designer, Matthew Williamson.
Modern counter height stools
Seat material: Linen
Color: Cream, charcoal, grey, blue, black, beige
Dimensions: 22.5"D x 23"W x 37.5"H
Price: $169.99
3. Think about the countertop
This isn't an easy step and is a bit more of commitment, but if you're dedicated to recreating the bar experience at home and are thinking more long-term, you need to think about the kitchen countertop.
'A good way to accomplish that bar feeling is to be intentional about the material used for your countertop(s) and maintain consistency with your other kitchen finishes,' says Regan Baker, principal of of Regan Baker Design. 'Any opportunity to introduce mirrors, brass, glass, and wood elements will really lend well to creating that bar vibe.'
'To transform your kitchen island into a bar-like experience, consider incorporating some key elements,' says interior design Kelly Hoppen CBE. 'Marble is currently on-trend and using a single slab or block of marble can instantly create a bold and sophisticated look.'
Another material to keep an eye out for is quartzite. Different to quartz, it can bring a really aesthetically beautiful look and really make your kitchen look more expensive. Where quartz is an engineered stone made out of stone chips, resins and pigments, quartzite is a metamorphic rock that was once sandstone. In this kitchen, the green toned island countertop really stands out. Custom designed by Matt McKay, it's made from emerald quartzite from BAS Stone for serious wow-factor in the kitchen.
Elsewhere, I love the look of curves in the kitchen, and a statement curved countertop will soften the weight and sturdiness of the countertop, making the space feel welcoming and hospitable, where pointed edges can feel harsh.
4. Draw attention with a dramatic centerpiece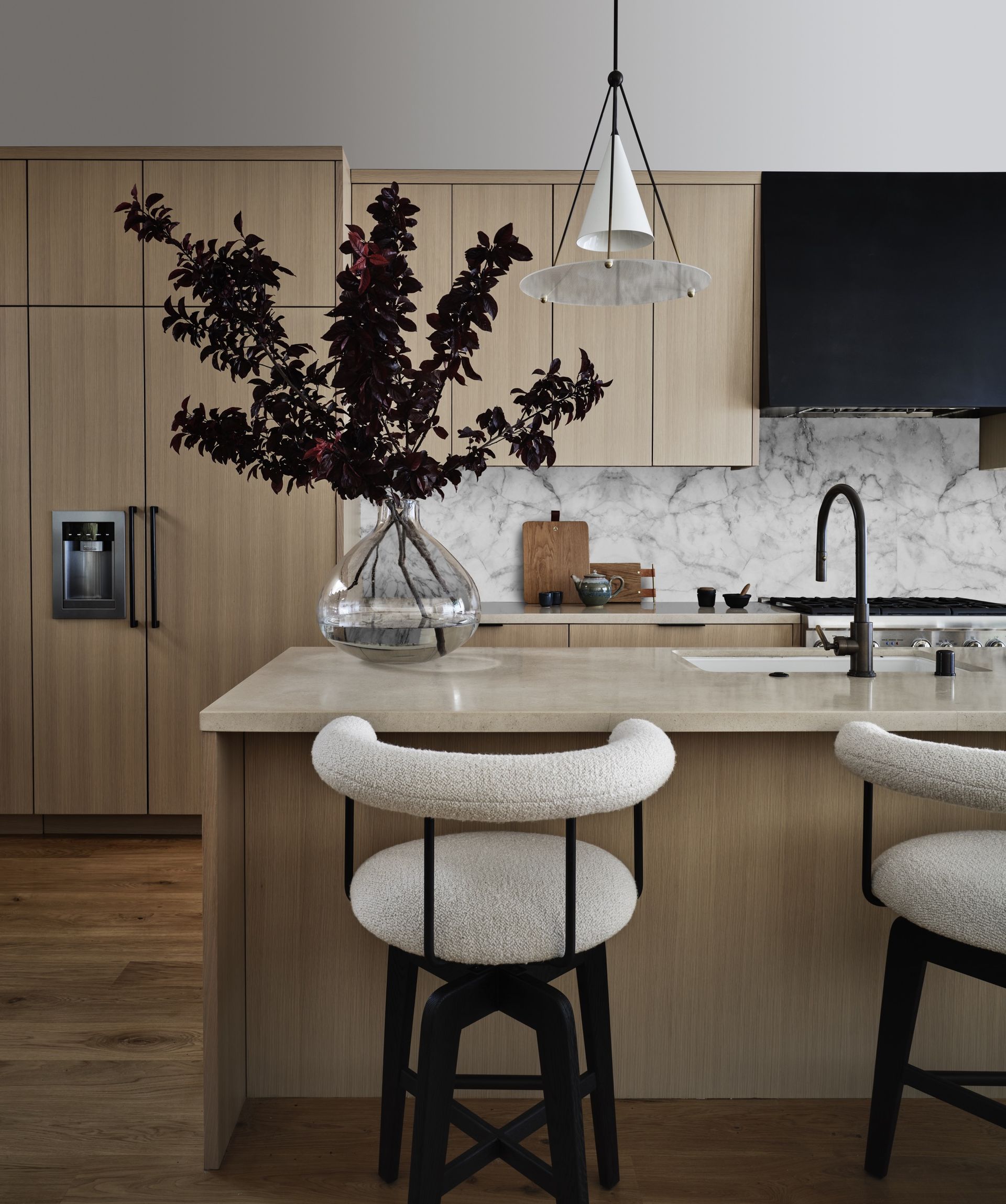 Think about how you can bring decor and accessories to the space and interest to your kitchen island top with a bit of decor. Because kitchens are such busy places of high traffic, our kitchen islands so often become dumping grounds.
Keep the space controlled and clear, and for the ultimate bar transformation, add a kitchen island centerpiece. A jug of fresh flowers or a mix of single stem bud vases, a sculptural vase, or a fruit bowl you'll use to host your limes and lemons for your cocktails will elevate your island to that next step.
5. Bring glitz and glamor with a mini bar tray
Finally, buy and style a mini bar tray, placing it in the center of your kitchen island that you can add and take away come evening time. 'Set up a tray on the counter with a cocktail mixing set and liquor so guests can be part of the mixing experience, or have fun mixing it themselves,' says Kerrie-Anne.
'Kitchen accessories are a great way to then build on those key elements and add a visual pop and some personality,' says Regan Baker. 'Adding unique glassware, a brass or antique mirrored bottom tray, or an integrated/built-in cutting board for your island are easy ways to introduce elements that can complement your drink mixing tools and accessories.'
Approach your mini bar tray as you would bar cart styling. Add an array of colored or glass bottles, play with height and scale, and let ingredients like fresh lemons, limes, rosemary, cinnamon sticks and pomegranates be your decor.
'Additionally, stylish glassware can elevate the ambiance and make your guests feel like they are in a trendy bar,' says Kelly. Think delicate glasses with golden lips, a display of pretty shot glasses, and that all-important cocktail shaker.
For style leaders and design lovers.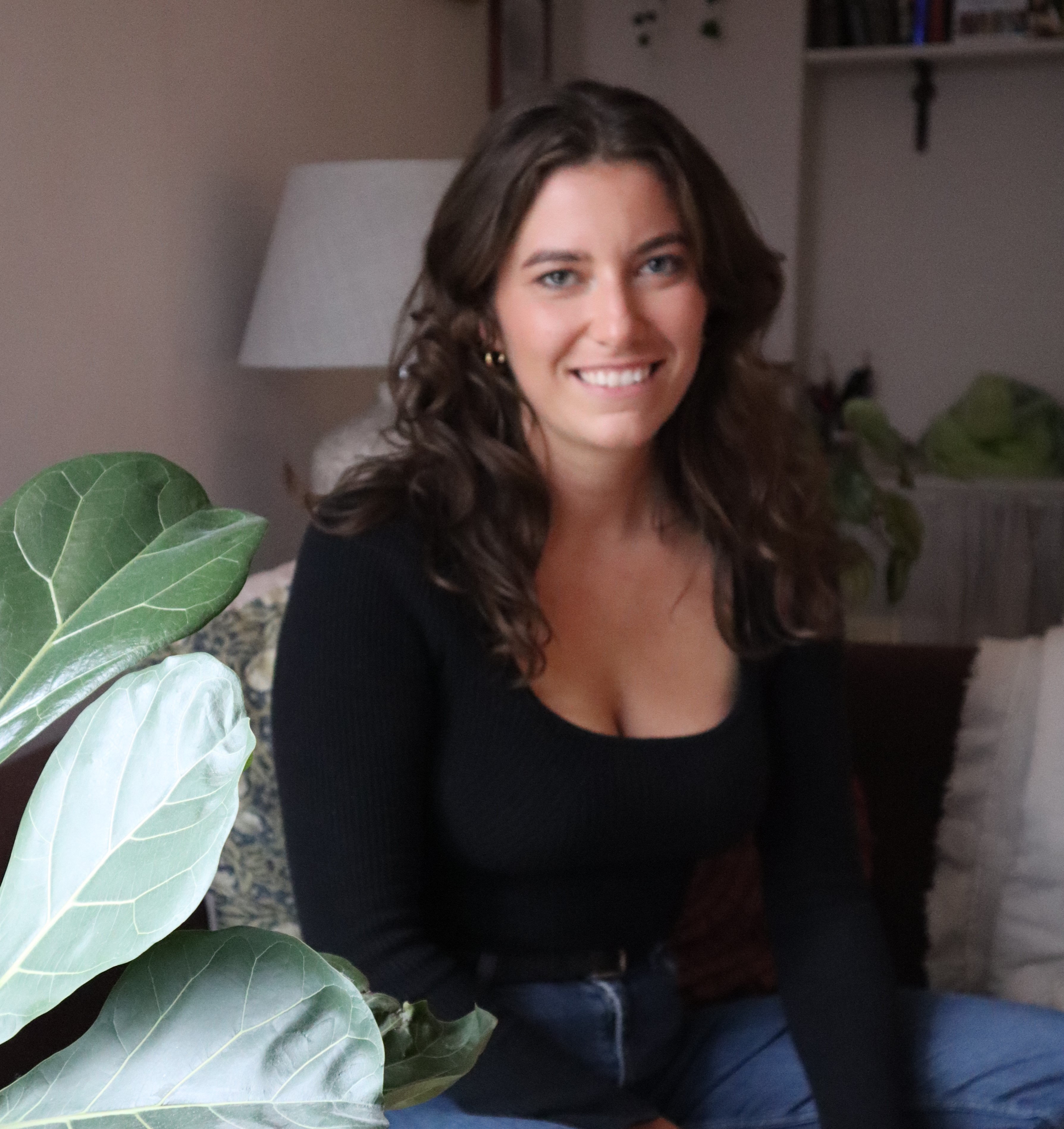 Livingetc content editor and design expert
Oonagh is a content editor at Livingetc.com. Previously, she worked on a London property title, producing long-read interiors features, style pages and conducting interviews with a range of famous faces from the UK interiors scene, from Kit Kemp to Robert Kime. In doing so, she has developed a keen interest in London's historical architecture and the city's distinct tastemakers paving the way in the world of interiors.