The Livingetc's editor's top picks of the Black Friday sale – this is what we are actually buying this weekend
From furniture to accessories to electricals and the best bed linen you never knew about, our editor Pip Rich reveals what he is buying in the Black Friday sales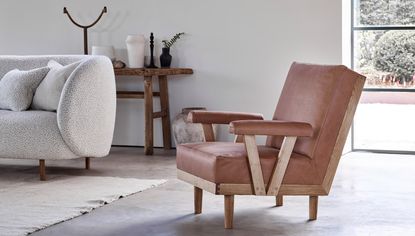 (Image credit: Love Your Home)
Having recently moved house and started a massive renovation project, I need everything for the home. Lighting, furniture, accessories. A vacuum cleaner because my last one could no longer cope with all the builders' dust. One of the best soundbars in the hope that I might actually be able to have a party here one day when the renovations are finished.
I also need to be canny with my purchases – when you buy an old house and don't realise that the floor joists are all rotten, suddenly every penny counts in a way you could never have imagined before. So here are the Black Friday home deals I'm actually buying over this weekend so you can benefit from all the deals I have been patiently waiting for too...
What we are buying in the Black Friday sales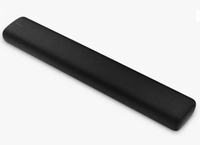 (opens in new tab)
Samsung HW-S60A Bluetooth Wi-Fi All-In-One Compact Sound Bar | £349 £299 at John Lewis (opens in new tab)
Perfect for all those I mentioned I am hoping to throw! Sleek in design so it can blend into the background, immersive sound thanks to the seven internal speakers and it's Alexa voice assistant built-in so I can control it with my voice.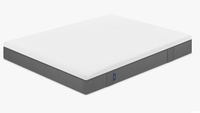 (opens in new tab)
Emma Hybrid Mattress, Medium Tension, Super King Size | £1029£565.95 at John Lewis (opens in new tab)
One of our best tried and tested mattresses, and with all those raving reviews and this amazing deal I had to test this out for myself.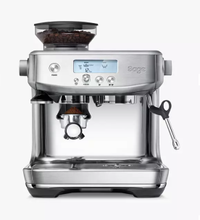 (opens in new tab)
Sage SES878BSS The Barista Pro Coffee Machine | £699X £599 at John Lewis (opens in new tab)
Now being a country mouse, I don't have such easy access to takeaway coffees, there's no popping out on a Sunday morning for my caffeine fix anymore. So I am using that as an excuse to get myself a really great quality coffee machine that can make barista-style coffee at home. Not only does this Sage machine look swish, it has all the specs to make the perfect coffee too.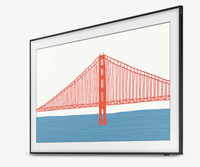 (opens in new tab)
Samsung 2021 65 The Frame Art Mode Smart TV | £1,799 £1,199 at Selfridges (opens in new tab)
Although we've painted (most of) the walls in the new house, we've still not hung any art. But because I also don't want to make the TV a main feature, I'm counting on the clever Samsung Frame to disguise my electricals while becoming an artwork, too.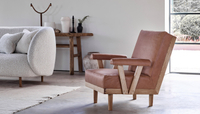 (opens in new tab)
Howie armchair | £798 £718.20 at Love Your Home with the code NOVEMBER10 (opens in new tab)
I've had my eye on this armchair since we created it as part of the Livingetc collection for Love Your Home – I really love the sloping angle of its back. I already have its sister seat, the Hepworth, and this complements it perfectly. You can have it upholstered in any material, but this caramel leather shown here is super soft, and so comfortable.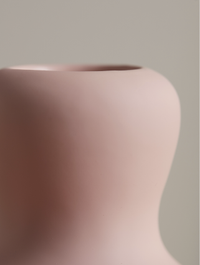 (opens in new tab)
Earthenware Ripple vase | £30 £15 at Cox & Cox (opens in new tab)
I've been a fan of Cox and Cox forever – modern meets rustic equals plenty of charm (my wood and metal barstools from here look great in the new kitchen). And this pretty vase is just one a number of accessories I'm coveting, alongside mirrors, planters and tableware, too.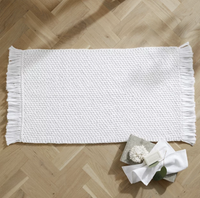 (opens in new tab)
Colette bath mat | £70 £42 at The White Company (opens in new tab)
I used to have this exact mat and it got ruined in the move – put in a box with something that covered it in a horrible stain. It's so luxe – not a word you often hear about a bath mat – but its plush pile softens the blow of having to get out of the shower.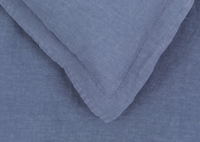 (opens in new tab)
Washed linen bed linen in blue | £108 £54 at Heal's (opens in new tab)
Heal's has always had the best bed linen on the (higher end) of the high street. It just washes really well, gets nicely slubbier over time and even my cat like its best, spending more time in bed when its the turn of my Heal's linen. And now I can get some more - the cat will be pleased.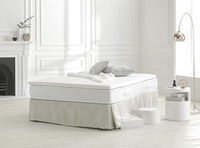 (opens in new tab)
Dorneo Renew Plus Topper, King | £139.99 £111.99 at Amazon (opens in new tab)
I slept on one of these at a friend's house once and it was honestly cloud-like. You know when you go to a really smart hotel and wonder why your bed at home never feels this good? Well, this does that.
(opens in new tab)
Celestial CES12 Rug | £72 £29.76 at Woven (opens in new tab)
I've been wanting to make a statement on our otherwise neutrally-decorated landing and I think this rug – or one of the other bold ones currently on sale at Woven – is going to be it.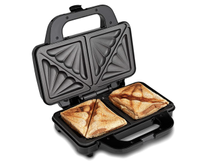 (opens in new tab)
Global Gourmet by Sensiohome Sandwich Toaster | £23.95 £20.36 at Amazon (opens in new tab)
Have you ever tried a syrup toasted sandwich? The teatime treat of my youth, which I'm now craving. It's like a cross between cake and toast. Too sweet for you? It's cheese toastie season too, you know.
The editor of Livingetc, Pip Rich (formerly Pip McCormac) is a lifestyle journalist of almost 20 years experience working for some of the UK's biggest titles. As well as holding staff positions at Sunday Times Style, Red and Grazia he has written for the Guardian, The Telegraph, The Times and ES Magazine. The host of Livingetc's podcast Home Truths, Pip has also published three books - his most recent, A New Leaf, was released in December 2021 and is about the homes of architects who have filled their spaces with houseplants. He has recently moved out of London - and a home that ELLE Decoration called one of the ten best small spaces in the world - to start a new renovation project in Somerset.