Colors that go with sage green – 10 pairings that designers love
For colors that go with sage green, look to nature for inspiration and choose tones from warming turmeric to cool blues for a calming interior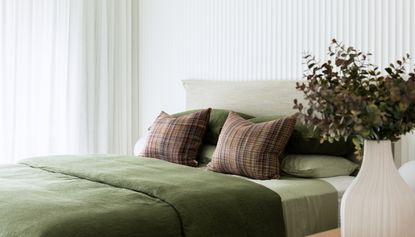 (Image credit: Ben Parry. Studio credit Budge Construction)
There are a multitude of colors that go with sage green – the on-trend shade that's having its time in the spotlight. Muted and calming, sage green can transform your home into a peaceful haven for relaxation.
'It's fair to say sage green is having a bit of a moment,' says interior designer Jessica Davis of Atelier Davis. 'I love a minty, sage green color. It feels like a fresh take on the more brown-green tones of the mid-century, but still a homage to the past.'
There are several great opportunities with sage green, as many colors go with green. Take a look at these designer-approved suggestions.
1. Yellow
Yellow is a good choice to offset sage green. Plus several colors go with yellow, allowing you to add a third shade to round out your palette. These shades can truly uplift an interior and can be used to highlight architectural features, such as painting above or below a dado rail and the ceiling cornices.
But the right shade is important. 'Several colors go with sage green such as a muted yellow like ochre, a tan yellow or pastel yellow,' says Amy Krane, architectural color consultant and founder of Amy Krane Color. 'Bright, highly saturated yellow are less successful. They will overpower the softness of sage green.'
2. White
White walls work to create a timeless and classic look but when paired with sage green accents can create a fresh feel to a space. Plus, decorating with neutrals is fairly simple as any color layering can add a wonderful pop to the scheme.
'Sage green works well with many neutral colors; personally, I love its combination with white or beige,' says Kashi Shikunova, director at Yam Studios. 'Maintaining a balanced color scheme is crucial, and I always recommend using neutral tones with similar undertones to create a calming and harmonious ambiance.'
3. Cream
Cream and sage green is an easy way to add interest to your homes without having to drastically overhaul your interiors. The scheme can go far to make a room feel brighter and lighter, reflecting light in the summer months while adding coolness to the decor. Cream living rooms have the advantage of looking warmer than pure white spaces, and can create a more welcoming atmosphere.
'As with most muted or earthy tones, sage green pairs best with a softer cream, or opt away from your bright whites and yellow undertones and go for something with a green or greige undertone,' say Kirsten Dahl-Feathers and Carlie Ng from The Stylesmiths.
Recommended Primer & Undercoat: Mid Tones
Price: $40 for 3 liters
Choose this pretty, traditional color that has no black pigment, to create a delightfully inviting room with a gentle warmth.
4. Brown
Sage green is one of the many colors that go with brown. Bring out the silvery tones of sage by pairing it with a neutral hue. Together, the colors can work to bring a sense of calm to a room. These palettes work particularly well when designing a city dwelling as it provides a grounding connection to the natural surrounding environment and a sense of being outdoors in an organic landscape.
'Colours found in nature are always complementary of each other so sage and brown are very easy to pull together,' say Kirsten and Carlie. 'We typically like to use a lighter brown with some warmth to it like a tan rather than going too dark and heavy with chocolate browns.'
'Thanks to its desaturated nature, sage green harmonizes beautifully with other colors, such as taupe, which also carries a desaturated quality,' says Kashi. 'This pairing allows them to complement each other gracefully without one overpowering the other. Achieving a successful color combination often relies on striking a balance between color intensity and temperature. Getting this balance right ensures a harmonious blend that is visually appealing.'
5. Black
If you're wondering how to decorate with black, a great way to soften the scheme is with earthy hues. Sage green can add that gentle, relaxing vibe to a space that could sometimes feel cold with too much black.
'Sage green is a gentle color that is calming and soothing,' says Khushboo Khandelwal of Studio Design Inc. 'It can draw the feeling of living with nature within a space, lending the aura of overall well-being and relaxation. This color is very versatile and can be used and paired in a variety of ways. It can work as a calming neutral to create a monochrome green color palette simply through shades and textures of the same color, harnessing positive energy, light, and air within a space.
'It can work as a refreshing accent color with other neutrals like black lending an element of nature and adding depth to the space,' says Khushboo. 'It can even strike an interesting balance with colors like shocking pink through patterns and prints to add drama, pop, and vitality to a space.'
6. Grey
Several colors go with light grey or dark grey, and one among them is the gentle, soothing sage green. These two tones can add the perfect layering and depth to a space, making it feel instantly relaxing.
'Think of pale green with charcoal grey to add some fun and current color combinations,' says Amy. 'You could also play with their pastel tones for a more energetic interior. The softness of pastels makes them versatile and livable. Combine them with darker colors and you have a well-balanced interior.'
Type: Water-based paint
Price: $45 for 2.5 liters
This soft, mid-tone, sage green has undertones of blue and grey. The color creates a lush, fresh feeling of the outdoors and fills a space with quiet contemplation.
7. Orange
Amongst the colors that go with orange is sage green, and together the hues can create a moody and sultry vibe, perfect for a bedroom or lounge space. 'A bit of turmeric or burnt orange can go a long way to add some contrast and warmth', says interior designer Daniel Hopwood.
Instead of going all in on green and orange-drenched space, consider dotting objects of orange around the room or purchase soft furnishings in this shade to bring added warmth to the space. Here, a simple orange bedroom offsets the sage green headboard, adding fun to an otherwise restful space.
8. Pink
Green is a color that goes with pink. Green and pink is a combination that has been popular in the world of interiors for some time, marrying the growing trend for indoor houseplants with a millennial fondness for pink. From bolder cherry pinks to light pastels, sage and pink work particularly well as a balancing act, with pink softening the sage and stripping away any harshness, while the green warms up the pink.
'It doesn't take much skill to pair pink with green successfully as they exist together in nature in so many flowers,' says Amy. 'Both warmer yellow-pinks and cooler blue- pinks work with greens well. Pinks work well with olive, sage, mint, and hunter.'
'There is a vast range of hues to pick from – from pinks with deep earthy undertones to lighter brighter rosy pinks,' says Chloe Morrison, designer at Topology. 'It works well as both an accent color in a space, seen within soft furnishings, and as a subtle backdrop instead of a classic neutral.'
9. Red
For a primary pop of color to liven up a space, and among the colors that go with red, is sage green. The latter can act as a great canvas for a more dynamic color like red to shine.
'Boasting of grand proportions and confidant hues. this Massachusetts kitchen is as stately as the house's history,' says Vani Sayeed, founder of Vani Sayeed Studios. 'Built in 1848, this Greek Revival house was in disrepair and need of an overhaul. As we assessed the space, the overall footprint of the kitchen was not very big, but because of the double-height ceilings, the space felt airy and spacious. By embracing a unique color combination on the cabinets and bold red wall covering with a simple white subway tile backsplash we were able to achieve the desired drama to balance the unique architecture. Because of the double height and the second set of upper windows, the light changes as the sun travels which affects the color of the cabinets. It can vary between grey to sage green.'
Type: Acrylic
Price: $75 for 3 liters
Want to add drama to your interiors? Consider this bright red paint and pair it with a soothing sage green to create an eye-catching effect.
10. Blue
If you're looking to go daring with your color scheme, sage green is one of the colors that go with blue, and the neutral tone of green can be brightened with a lick of aqua-blue paint. The two work together in harmony because of their similar base tones.
'Sage green is an earthy soothing tone that aids in the feeling of calm, in turn, promoting a relaxing environment that oozes a sense of tranquility and softness within a space,' says Chole. 'Perhaps more than ever, we desire to enhance our sense of well-being through biophilic design and sage green is undoubtedly a tone that works well to achieve this. Colors inspired by nature team up beautifully with sage green, for example, browns, and blues.'
Why is sage green so popular?
With strong ties to nature, sage green mirrors the newfound enthusiasm people have for greenery in their homes. Greenery and houseplants are everywhere. Everything has a very natural and slightly seventies vibe at the moment and painting your kitchen green just seems to confirm that love for natural things, in particular living greenery.
Green is going to be a top color choice for people who love this look or even if they can't face the care required to look after plants they can still feel the positive vibes of such a fresh and vibrant color which reminds us so much of nature and the outdoors.
What colors go with lavender and sage green?
If you have a color pairing of lavender and sage green together in a room and want to add a third hue, be sure to include a shade that doesn't overwhelm but blends in well with these calming colors. A good option would be with a cream or a beige – both tones that are neutral and can give an excellent lift to lavender and sage green. Alternatively, a dusty blue could be a great companion if you want to add an impact to the space.
The Livingetc newsletter is your shortcut to the now and the next in home design. Subscribe today to receive a stunning free 200-page book of the best homes from around the world.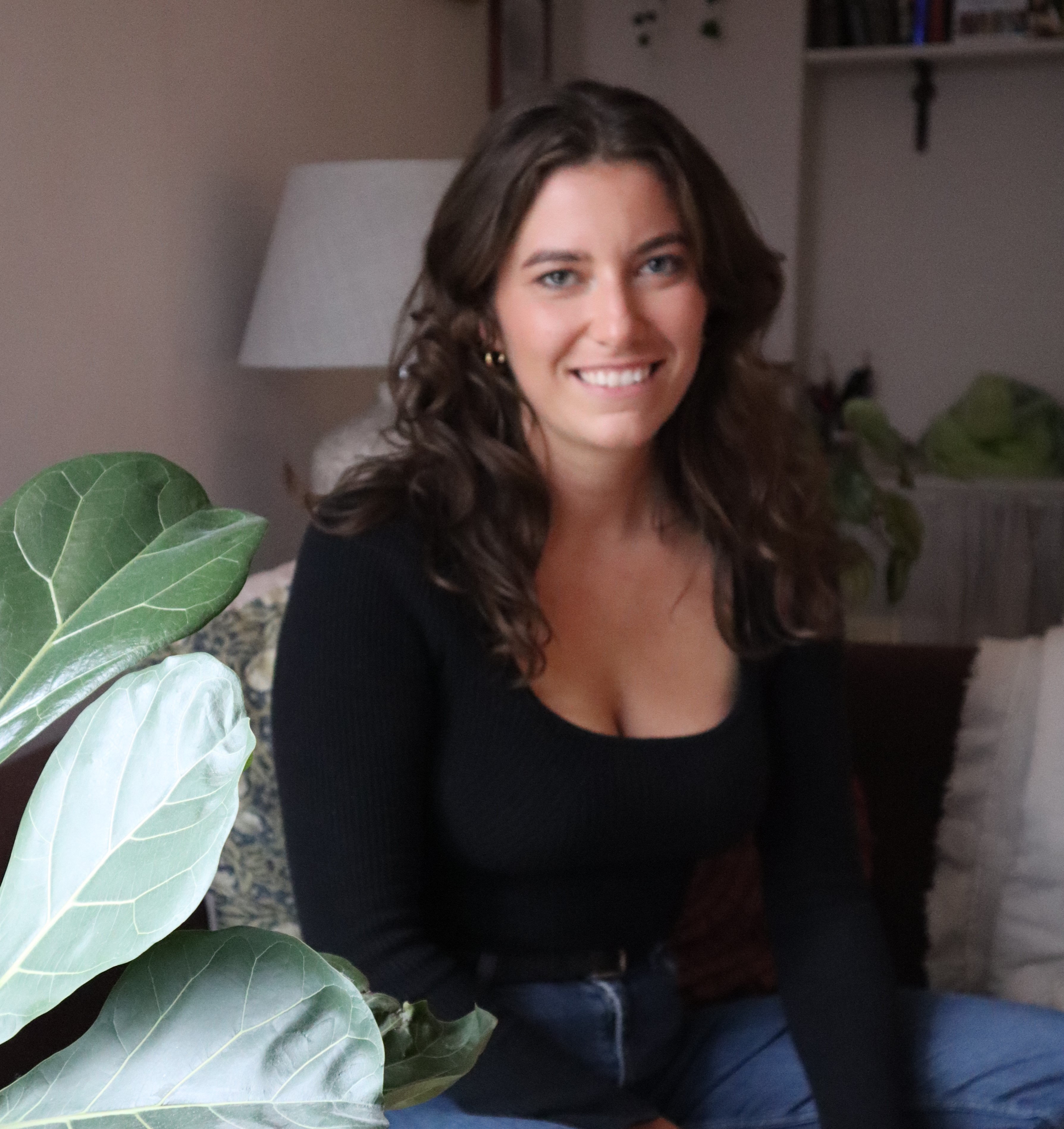 Livingetc content editor and design expert
Oonagh is a content editor at Livingetc.com and an expert at spotting the interior trends that are making waves in the design world. Writing a mix of everything and everything from home tours to news, long-form features to design idea pieces on the website, as well as frequently featured in the monthly print magazine, she's the go-to for design advice in the home. Previously, she worked on a London property title, producing long-read interiors features, style pages and conducting interviews with a range of famous faces from the UK interiors scene, from Kit Kemp to Robert Kime. In doing so, she has developed a keen interest in London's historical architecture and the city's distinct tastemakers paving the way in the world of interiors.
With contributions from