Colors that go with light blue – 12 pairings interior designers tell us makes this classic hue feel modern
These colors that go with light blue show the best ways to play with this modern and refreshing tone when designing your home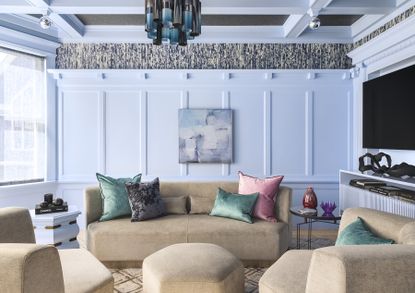 (Image credit: Sawyers Design)
Choosing the right colors that go with light blue can help create an evocative, open, and breezy interior; one that reminds you of the open sky and calming sea. This color is full of charm and is infinitely versatile. Light blue may have once been more tied to cottage interiors, it's now a color we're seeing in all kinds of spaces, from super contemporary to classic and traditional.
'When done correctly, light blue can be an incredibly soothing color,' agrees Allison Lind, design director at Allison Lind Interiors. 'There's just something built into our collective DNA to love that soft happy tone. It's a high-maintenance color upfront, but totally worth the soothing, soft vibes it creates.'
So, if you're looking for colors that go with blue in lighter shades, we have you covered. Here are some of our favorites.
1. Yellow
Yellow is a tone that goes in and out of style quite often but when used sparingly and carefully, can add that extra zest to a space. When decorating your home, you'll be happy to know that many colors go with yellow, therefore creating a cheery yet sophisticated scheme isn't altogether impossible. To dial down yellow's visual impact, consider pairing it with light blue or other, more grounded shades. Better yet, choose a shade of yellow that has more brown or grey undertones, for a peace-perfect space.
'Yellow color is a mood enhancer,' says Kellie Burke, founder and principal Designer of Kellie Burke Interiors. 'It is energetic, stimulates the appetite, and when paired with other lighter tones can create a visual balance.'
2. Taupe
Taupe is a great, earthy hue and one of the top neutral paints to pair light blue with. Plus, the tone comes in an infinite number of shades to inspire countless decorating schemes.
'Depending on the temperature of the blue you can add cold or warm accents, or both to a room,' says Kevin Sawyers of Sawyers Design. 'Here, the light blue of the walls has a touch of red which makes it work with the rose and taupe accents, whereas the teal accents relate to the blue in the paint. The rose and teal are contrasting for a slightly bolder effect.'
3. Grey
Amongst the colors that go with light grey is the trusted light blue. The two offset each other perfectly and can create an interior that feels light and breezy.
'This is the quintessential neutral color,' says Amy Krane, architectural color consultant and founder of Amy Krane Color. 'A true neutral works well with almost every color in the physical world and it also lacks colorfulness. Together these two attributes make light grey and light blue the perfect color companion.'
4. White
Light blue and white is a classic pairing, evocative of seaside schemes and postcards of Grecian islands where white sugar cube villages tumble down to the water's edge. This color association means light blue and white come together to create a calming design. Plus, decorating with neutrals is never a hard task.
'White and light blue is a match made in heaven,' says Nishita Kamdar, founder of Studio Nishita Kamdar. 'The soft pastel shades work very well for beach-side holiday homes or warm mountain colonial-style homes. With interesting contrasting black styling elements with hints of gold and silver, you can make the combination work very well.'
5. Beige
Many colors go with beige as this is the most warm, inviting, and soothing neutral. Colors when layered upon beige can help give depth to an interior and also make space for a third tone to shine. The color is a natural, earthy tone and when used in smaller spaces can create a cocooning interior.
'Incorporating neutral shades like white, cream, or beige to an interior scheme can create a visual balance with blue,' says Ginger Curtis, founder and CEO of Urbanology Designs. 'These neutrals when layered with another soft tone can create a harmonious color palette.';
6. Brown
Baby blue works beautifully when juxtaposed against tan, taupe or wood tones. Many colors go with brown, and as it is a dark tone of orange, which on the color wheel sits opposite blue, the two can make for a complementary pairing.
'Light blue harmonizes elegantly with subtly muted brown shades that carry a delicate grey undertone,' says Kashi Shikunova, director at Yam Studios. 'The grey adds some coolness which helps to create a balanced composition with the light blue.'
7. Light pink
Baby blue is another one of the colors that go with pink. Although very different hues, they can appear complementary together given that a cool shade of pink and a light blue is used. The pink will warm up the coolness of the blue shade, while the blue stops the pink from being too vibrant a scheme.
'A very yellowish pink was the perfect match to create a cozy embracing atmosphere and this room turned out to be the family chilling zone,' says interior designer Eva Kaiser. 'The color matching the light blue ceiling adds a cozy ambience.'
'I love pairing something in the pink family like raspberry or blush,' says New York-based designer, Jennifer Hunter. 'It adds a pop and fun accent.'
'Light blue evokes a sense of calmness and zen when paired with pink,' Jennifer adds. 'I love Farrow & Ball's Borrowed Light – it's the perfect shade of pale blue without going too baby blue.'
8. Black
For a more dramatic contrast when choosing colors that go with light blue, consider black. Since both tones act as neutrals, together they can create a wonderful monochrome color scheme.
'This could be a tricky color combination if not done in the right proportions,' says Nishita. 'If you have a light blue room, black styling elements work well, be it candle stands, votives, coffee table books, or a pendant. I would introduce an element of green, like plants to cut the high contrast.'
9. Green
'Blue and green should never be seen,' goes the age-old myth, but their contrasting nature can make green an interesting color that goes with baby blue, even though they are clashing colors on the color wheel. Both with strong associations with nature, they are vivid tones, but using nature as inspiration should be a good reason to give the combination a go. Think of blue bedrooms with green accents to create a soothing, restful feel.
'Colors that go together in nature are great to study and can show you how to use nature when considering color and how they work so beautifully together,' says designer Amy Lau.
10. Red
Light blue and red are another strong pairing. In this instance, the light blue acts as a base, allowing the red headboard to take the stage. Many colors go with red, and light blue on the opposite side of the spectrum gives the color a striking contrast.
'Nothing beats an allover light blue color palate to create serenity and calm but keep in mind that the addition of bright red accents can make your space much more interesting,' says Julia Mack, founder of Julia Mack Design. 'Consider pops of textural red throw pillows in a variety of sizes and eye-catching glass accessories like tall vases and framed artwork which will add a memorable touch to your light blue space.'
11. Orange
According to color theory, blue and orange are complementary shades on the color wheel. This explains why blue is a color that goes with orange that work together in their varying forms.
A lighter shade of blue, combined with a subtler hue of orange, like terracotta, is a great match for your interior scheme – warming up the blue with the warmth of the orange, while the blue brings a great neutral base for your orange shade. This Ligne Roset Enki sofa looks beautiful against a wall painted in a light terracotta.
'I'm not a fan of two bright shades in one room as both compete with each other,' says Nishita. 'But in moderate proportions like in a kids room or living room where you use the base of the space as white or cream and introduce small quirky light blue and ornage elements like cushions knobs frames shelves etc can work ell. A blush orange works well with a light blue.'
12. Mustard
A classic color combination that is referenced throughout generations of interior design, and has deep roots in artistic theory, made popular by the works of Van Gogh, blue and yellow make for a great combination.
So what makes blue a good color that goes with yellow? 'When designing a space I always think about contrasting with complement,' says interior designer, Natalie Tredgett. 'For example in this home, I took the lead from an amazing blue in a cushion, mimicked this on the wall in a soft blue and then contrasted with vibrant yellow in the furniture. Although to the eye these colors stand out against one another, their tones complement one another within a space and therefore make a great pairing.'
What colors go with sky blue?
Just like light blue, sky blue too can make for a great pairing with other colors. Think pink, off-white, muted yellow, gold, dark blue, and green. You can use a deeper color to pair with sky blue to create a moody interior or choose a softer tone and create a light, airy and breezy space.
What is the best way to use light blue?
One of the best ways to use light blue is just on woodwork. Window and door frames look pretty when painted in pale blue and the change it can make to an otherwise all-white room is dramatic. Also, think about going monochromatic with your light blue paint, and push it around the room. Take the color across the ceiling and skirting boards to save it from feeling at all drab or cold. Ironically an intense color feels more intense next to a square of white than when it's allowed to take up the whole space.
Light blue can be very zen. Great for meditating. You can use it in any room, but I would avoid it in a dining room unless you want very zoned-out quiet dinners. You can use it in any room, but avoid it in a dining room, unless you want very zoned-out quiet dinners.
3 paint colors that go with light blue
The Livingetc newsletter is your shortcut to the now and the next in home design. Subscribe today to receive a stunning free 200-page book of the best homes from around the world.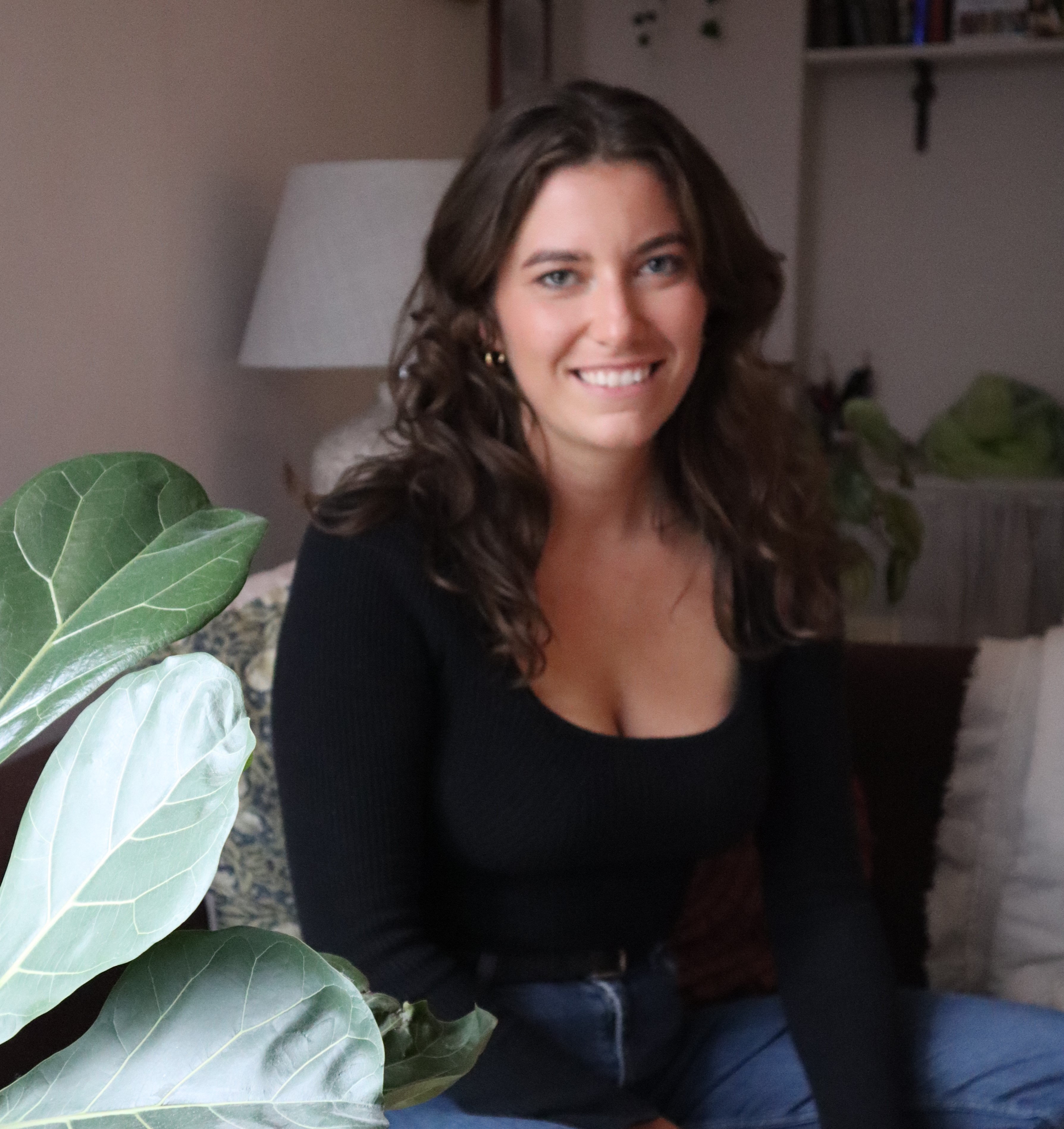 Livingetc content editor and design expert
Oonagh is a content editor at Livingetc.com and an expert at spotting the interior trends that are making waves in the design world. Writing a mix of everything and everything from home tours to news, long-form features to design idea pieces on the website, as well as frequently featured in the monthly print magazine, she's the go-to for design advice in the home. Previously, she worked on a London property title, producing long-read interiors features, style pages and conducting interviews with a range of famous faces from the UK interiors scene, from Kit Kemp to Robert Kime. In doing so, she has developed a keen interest in London's historical architecture and the city's distinct tastemakers paving the way in the world of interiors.
With contributions from