24 modern bedroom ideas – the world's best designers on creating uplifting and restful decor schemes
From calming colors to energizing textures the world's best modern bedroom ideas create peaceful spaces for a wonderful night's sleep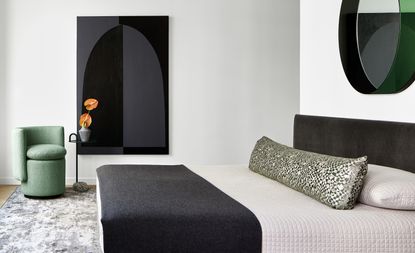 (Image credit: Sean Litchfield. Interior design and floral styling: Justin Charette Design)
Modern bedroom ideas have moved on a lot this past year. New colors have come in - everyone from Tom Dixon to Brigette Romanek now recommends lavender - and new ways to use materials all help to create a spa-like space.
The bedroom is a key part of the home, and marks a place where we unwind at the end of the day. So the design of the modern bedroom should be approached carefully.
'A warm and inviting oasis that connects with our contemporary lifestyle, the bed is the centerpiece of the bedroom, it is crucial that the bed evoke a serene and restful mood,' says Giorgio Ivessa, senior associate at New York-based interior design studio, Champalimaud Design. Read on for our favorite bedroom ideas to give this room a contemporary twist.

Aditi is an experienced homes writer and editor. She has written hundreds of articles for various international titles helping readers make the best home design choices, and spends her days interviewing interiors industry experts to bring the latest ideas to her readers. For this piece she spoke to the world's best designers to compile fresh bedroom looks to inspire.
23 modern bedroom ideas elevate your nighttime space
1. Invest in a statement headboard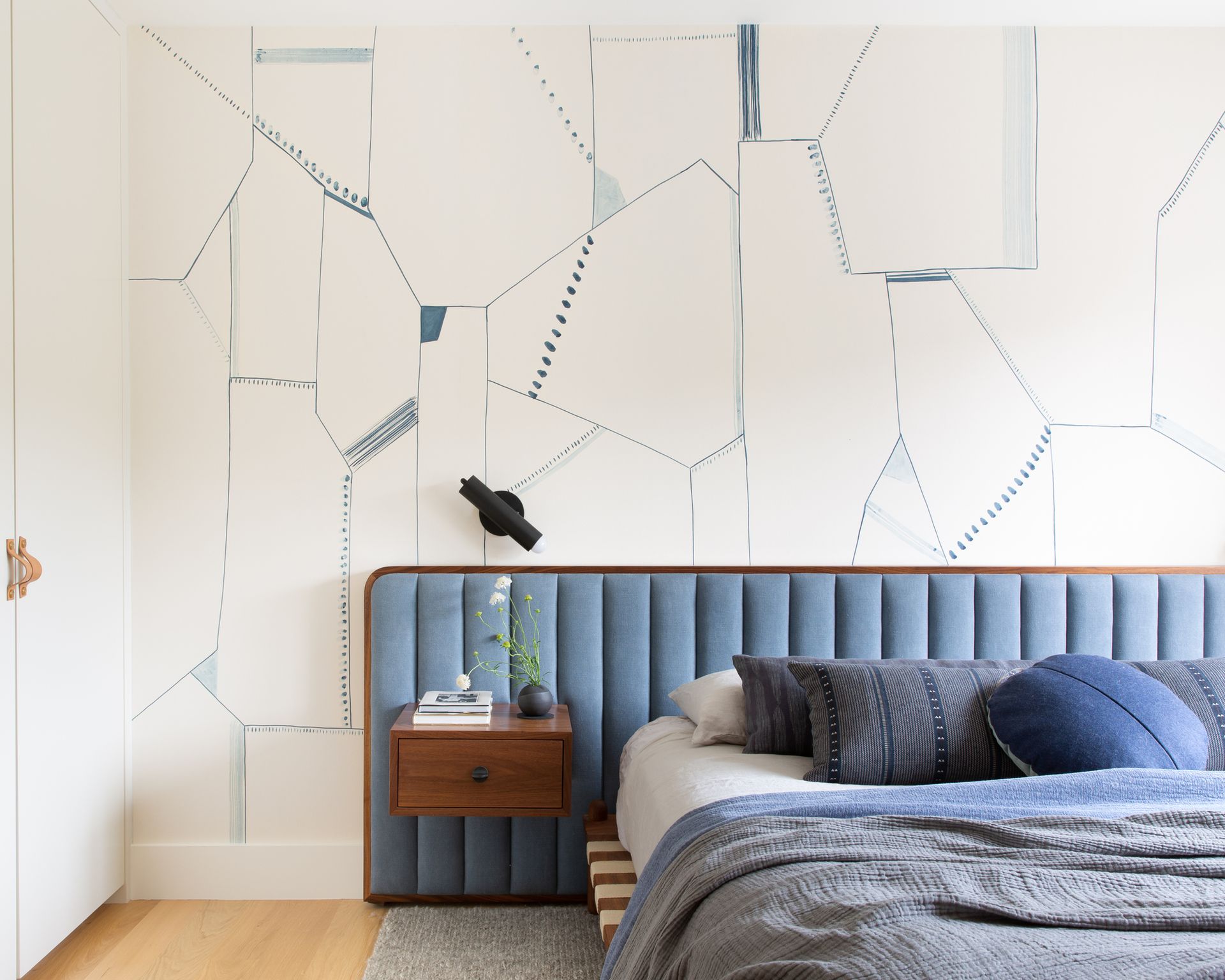 The headboard is so much more than a simple addition to your bed frame. Now, a statement headboard idea is a great way to give your bedroom a modern, luxurious feel and is seen in the design world as a design focal point in its own right.'We are tired of the standard headboard,' says Regan Baker of Regan Baker Design (opens in new tab) who created the above piece. 'We want more personalized statements that represent our overall style.'
A headboard is a great opportunity to introduce movement, texture and interest to your room, like in this example, which introduces a curved wave-like texture to the room and brings a feeling of sumptuousness. For interior designer Tara Craig (opens in new tab), a headboard is about the choice of textiles and should have a distinctive shape. 'We like to combine a traditional shape with a more contemporary fabric to create a bedroom for modern-day living. I think a fluid shape creates both a statement and a calming ambiance. A feature headboard that is well-made is not just luxurious but has longevity and can be recovered in your favorite fabric.'
This headboard also cleverly extends out, with a bedside table attached, creating a cohesive space with the bed and bedside table united together in design harmony. You can also include a headboard that has in-built wiring and electrics for bedside accessories, lighting and charging of phones.
2. Add glimmers of gold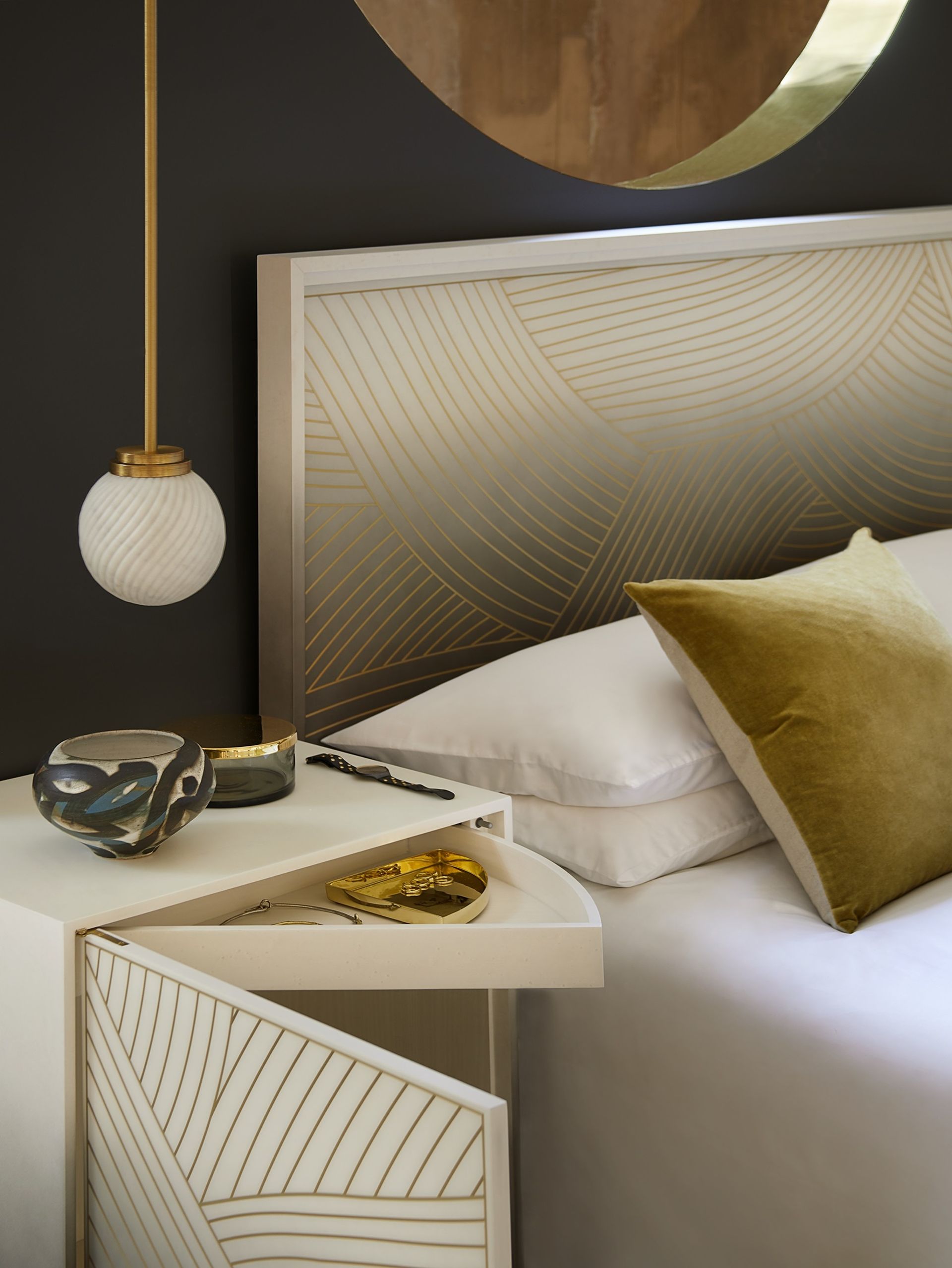 For an added element of luxury and a glam bedroom idea, consider how pops of gold can work in your bedroom to give a warmth and luxurious element to a modern room.
In this Bethan Gray (opens in new tab)-designed room, the designer has incorporated gold in the bedroom collection through detailed metal patterning of brass, copper or nickel on chests, cabinets and headboards. 'These gold accents bring that touch of glamour and opulence into the bedroom to create an elegant modern space. While gold is a more pronounced and stand-out color, I think the beauty of it is that it also harmonizes and enhances other colors in a space - my gold accents look particularly gorgeous against the blue ombre of my Nizwa cabinets and headboards,' she says.
3. Hang pendant bedside lamps instead of a traditional bedside lamps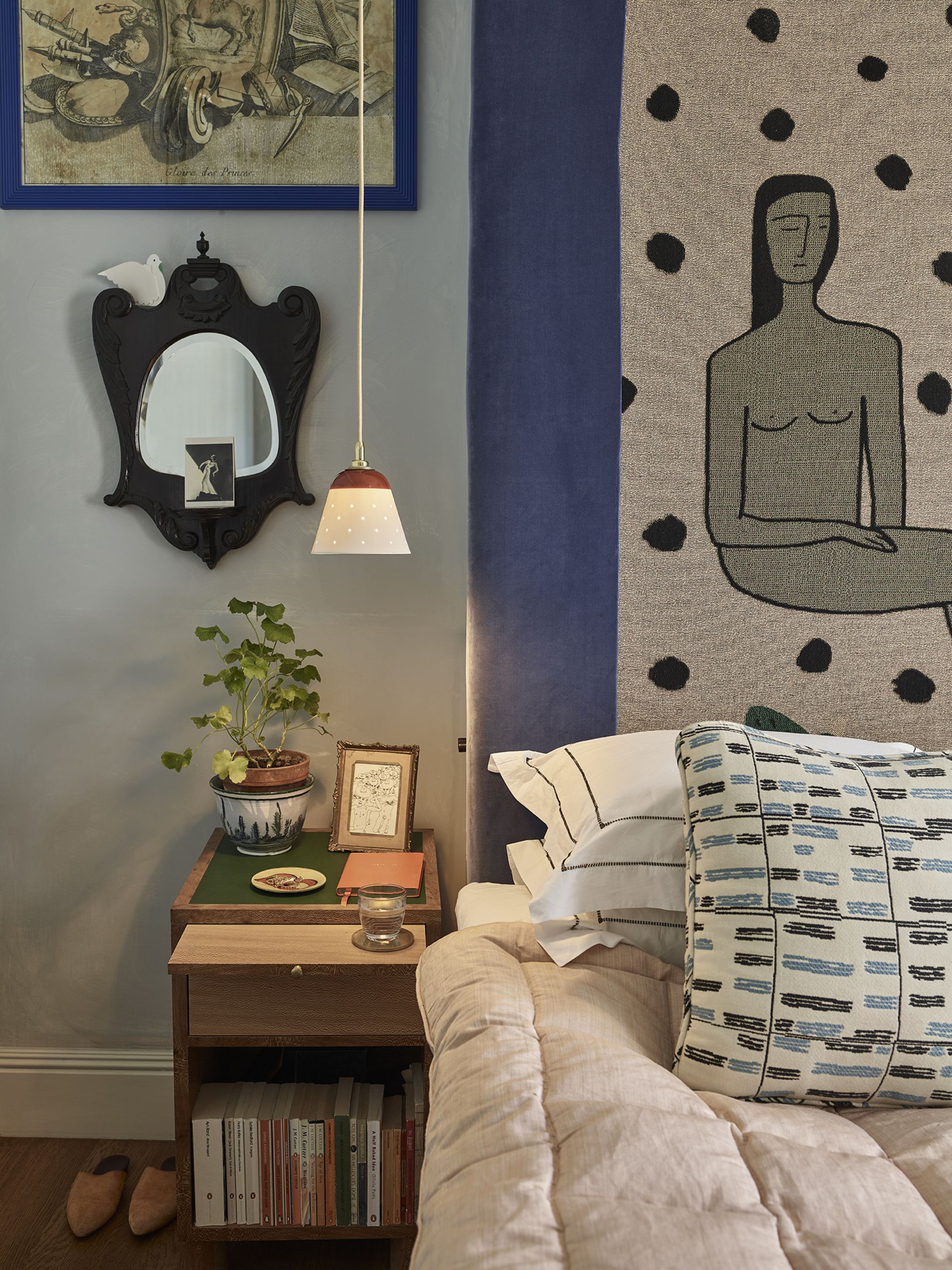 Forego the classic bedside lamp for a more modern look; hanging bedside pendant lamps from the ceiling. This creates a cleaner, less messy look and is space-saving too as it frees up necessary space on the bedside table.
Beata Heuman (opens in new tab) has released a charming collection alongside Original BTC (opens in new tab), called Alma, which features ceramic pieces that give a touch of charm and luxuriousness to the traditional bedroom light fitting. Designed to be a luxe interpretation of a utilitarian aesthetic, the light fitting hangs from the ceiling and combines bone china and brass.
4. Install a loft bed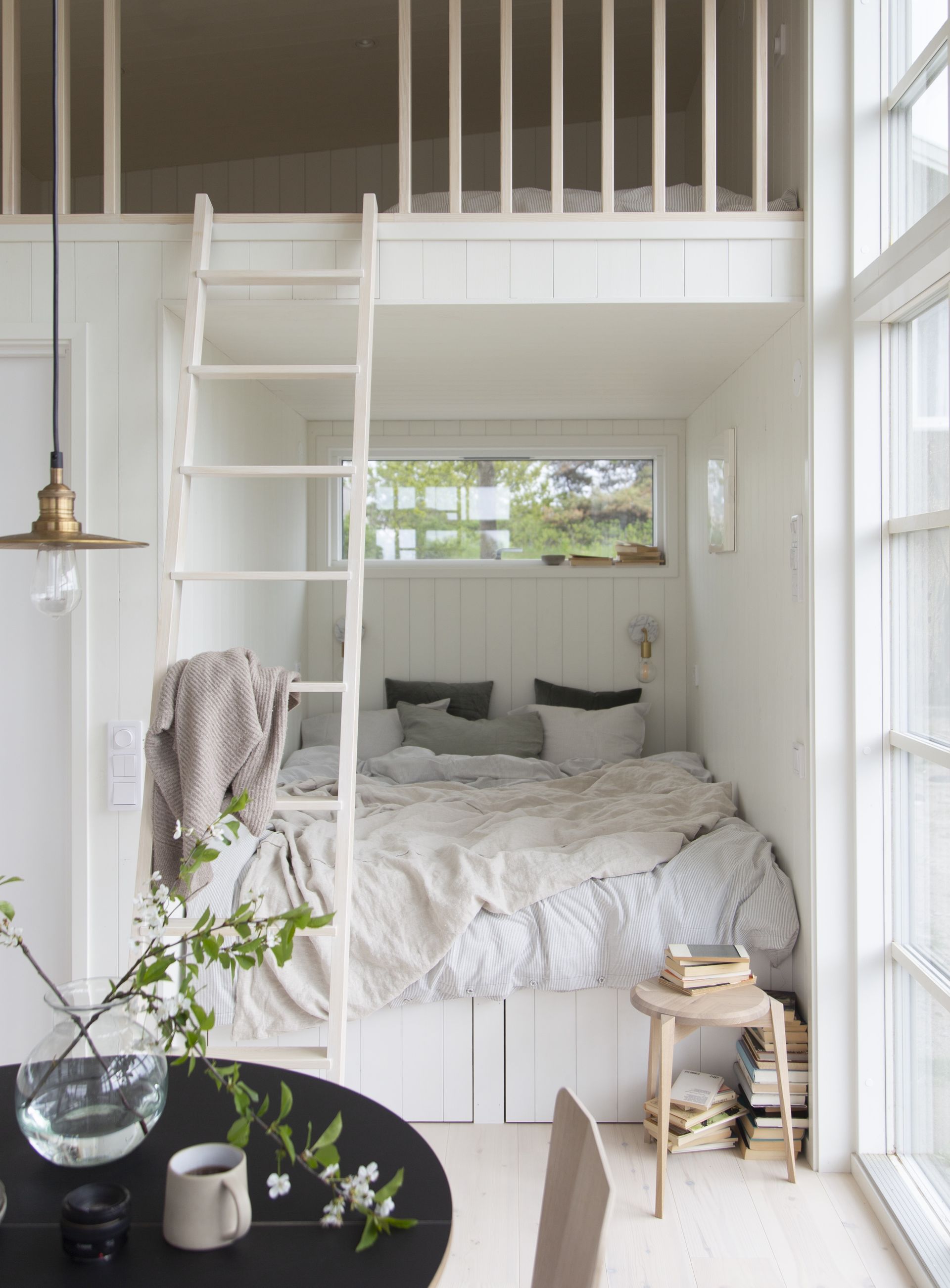 Create a playful and calming space with the addition of a loft bed. If you have enough ceiling height, you can double up your space and build a level above your bed - either for the bed itself or an extra area for a small office or mini dressing room. This handy space-saving bedroom idea also looks pretty cool too, and this example from My Scandinavian Home (opens in new tab) is super cozy and feels like your own mini retreat.
5. Artfully lean your framed prints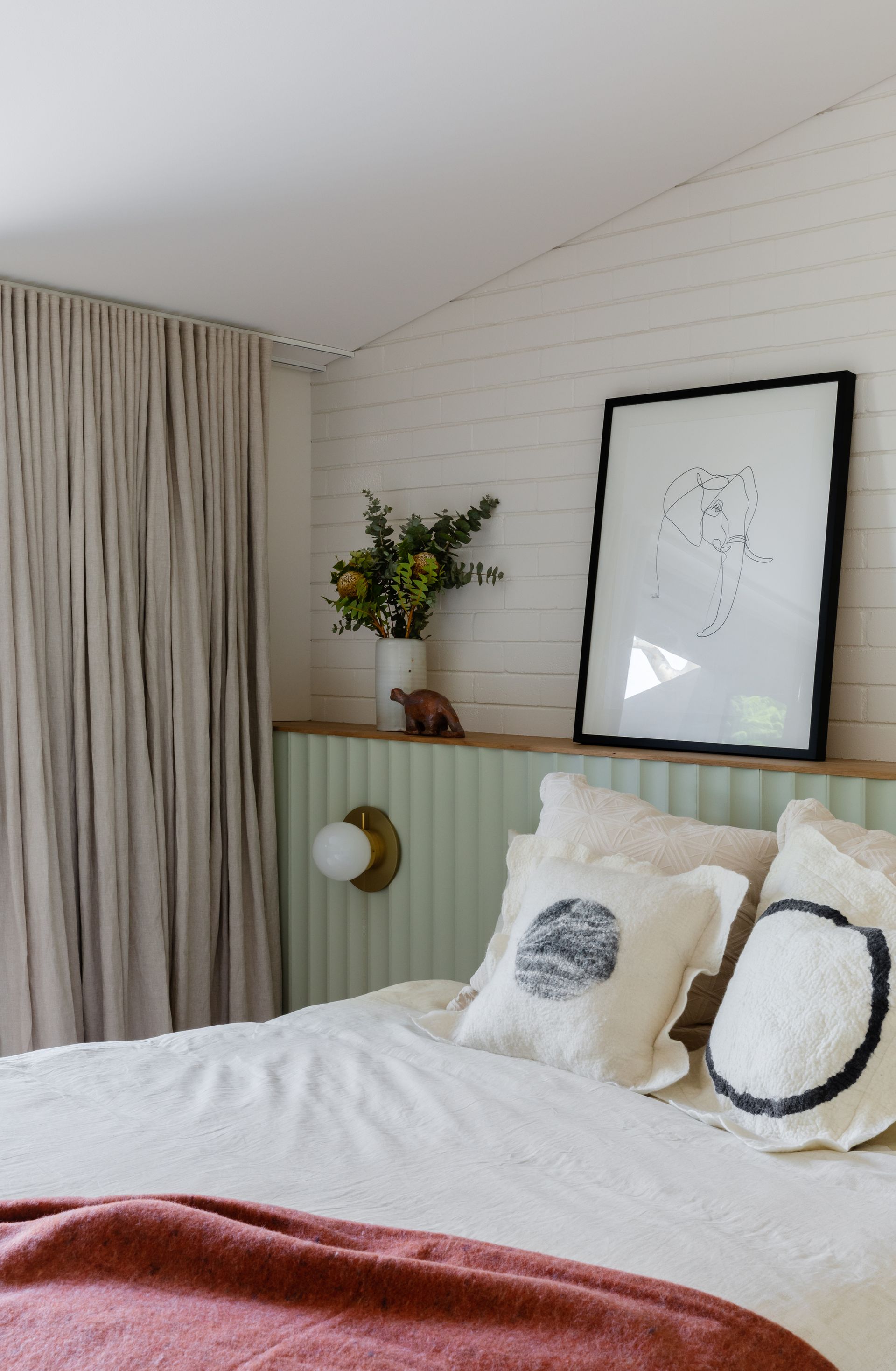 For a quick fix, add to a piece of leaning artwork to a spare shelf. It gives the room a casual look, but this effortless style adds a chicness and gives it your bedroom modern eclectic feel. The leaning art method also means you can chop and change your artwork depending on your mood and the seasons. Nothing is fixed to the wall and your bedroom can be as flexible as you are. For added style, layer your prints of different sizes. The rule of three can be a good principle to apply here.
6. Choose tactile wall finishes for a relaxed vibe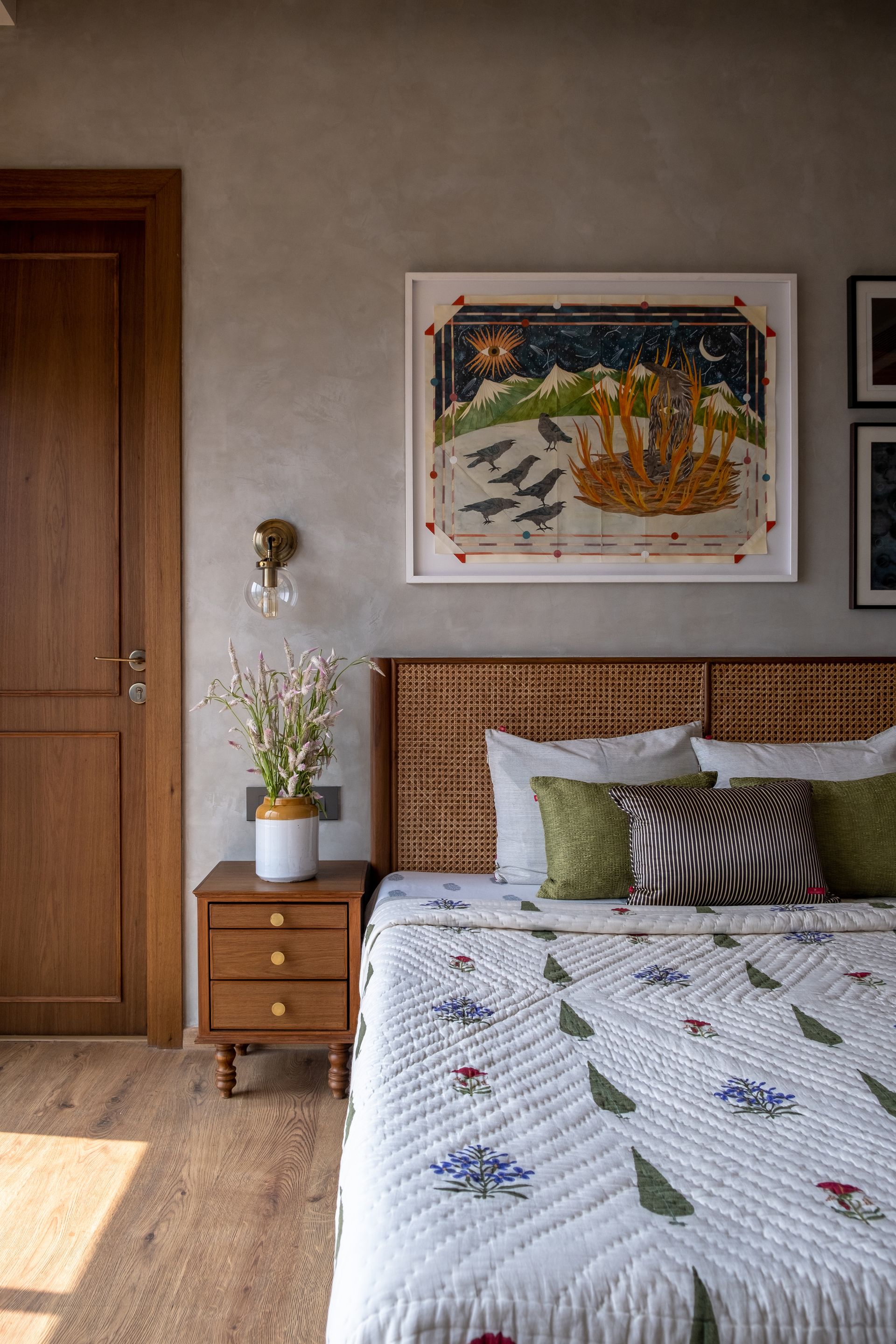 Exposed concrete walls don't only look eye-catching but also add a wonderfully textural effect to spaces. Plus, they look great as bedroom accent walls. Today, with higher-grade finishes available, a modern, smooth and seamless look can be achieved. With its stone-like hardness, it is usually found in neutral grey shades, which can bring a lot of rich character to homes.
Interestingly, concrete can create a striking contrast with sleek surfaces like metals and glass, plus work well with rustic materials like wood and brick, or even bring the coziness of plush upholstery into focus.
7. Add paneling for a decorative touch
Paneling can transform a space from boring to beautiful, from plain to perfect. Wood panels when installed behind the bed not only double as great alternatives to headboards but also as accent walls. No matter the style of your home, wall paneling can fit right into the scheme.
'Paneling adds character and depth to the room,' says Poppy Peace, group creative director at Milc Interiors (opens in new tab). 'As well as being a stylistic choice, it serves a practical purpose of softening acoustics and protecting the walls. There are a variety of options available, from more traditional styles like wooden beading to fabric-covered panels which echo a contemporary look and give a comforting feel to a room.'
8. Dare to go dark in a modern bedroom
Summer or winter, dark bedrooms are a great remedy for rooms that don't receive much natural daylight, whether that's due to a lack of windows or a north facing aspect. Rather than trying to brighten a dark room with bright or light colors (which may seem like the logical thing to do), resist the temptation as pale or vibrant colors just end up looking dull and drab if the room is naturally dark.
Instead, play to the room's strengths and use the lack of light to your advantage. Dive in with dark painted floors or walnut woods, and drown your walls with deep navy blues, smokey greys, or earthy tones.
9. Stick to a neutral bedroom scheme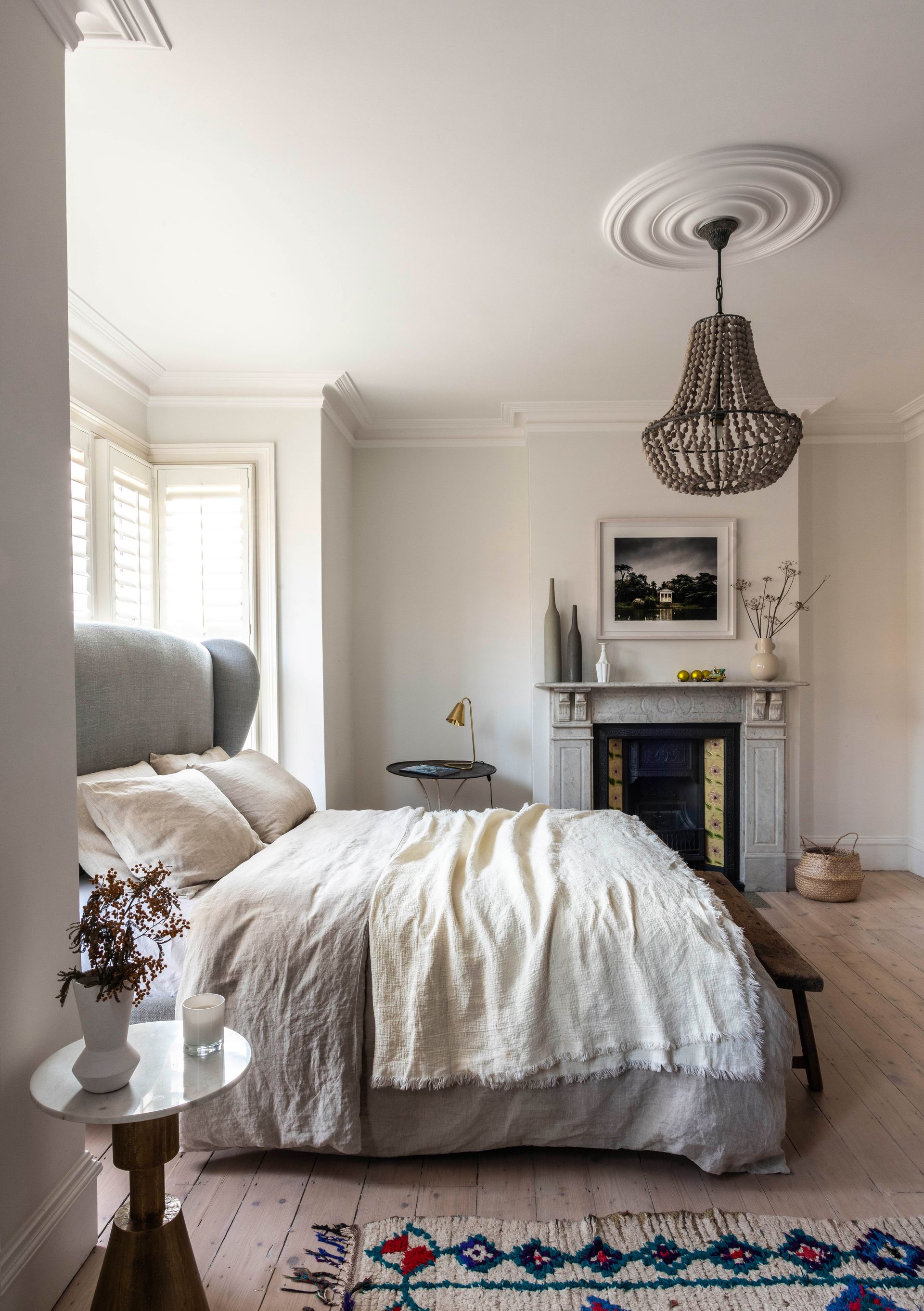 When in doubt, or if you and your partner can't decide on a look, then a neutral bedroom scheme is the way to go. A calm bedroom with natural colors and plenty of light will create a fresh and timeless look that won't date. Weave in lots of texture and natural materials to add interest, but stick to a pared-back color scheme.
Going for a white bedroom scheme with natural materials will often result in a more rustic, country-inspired look – perfect for country homes and cottages. Keeping a bedroom calm and un-fussy will create a welcoming, informal space in which to unwind.
Interior designer Suzy Hoodless (opens in new tab) says: "Ultimately a bedroom is a sanctuary – a relaxing space in which to escape the outside world. And because of this, a modern bedroom shouldn't feel over-designed or untouchable. Bedrooms shouldn't be too formal. Creating that perfect balance between designed, yet lived in, is all in the styling."
10. Fake a headboard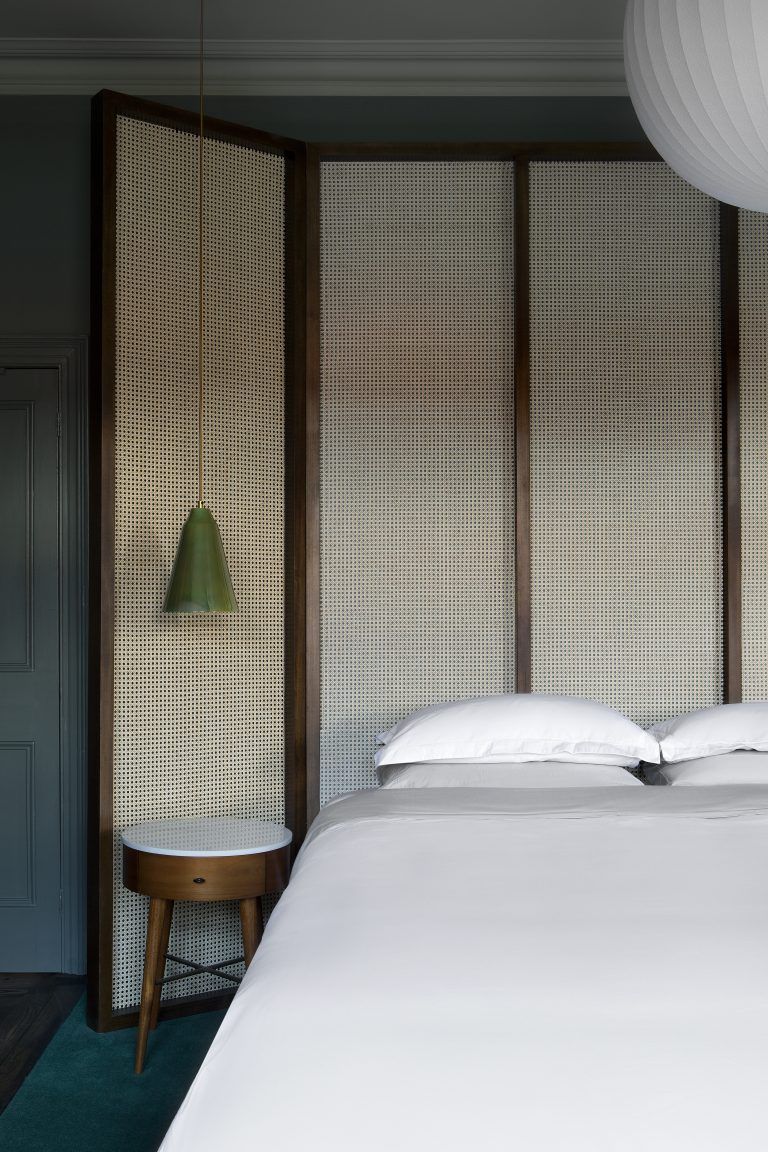 Don't have the budget for a bespoke headboard? Don't sweat it. You can fake it instead. Paint a semi-circle or rectangle on the wall behind the bed to frame it, or use a shop-bought screen to curl behind the bed like the example below. A design like this can help create a cozy bedroom.
11. Update your bedroom with a modern four poster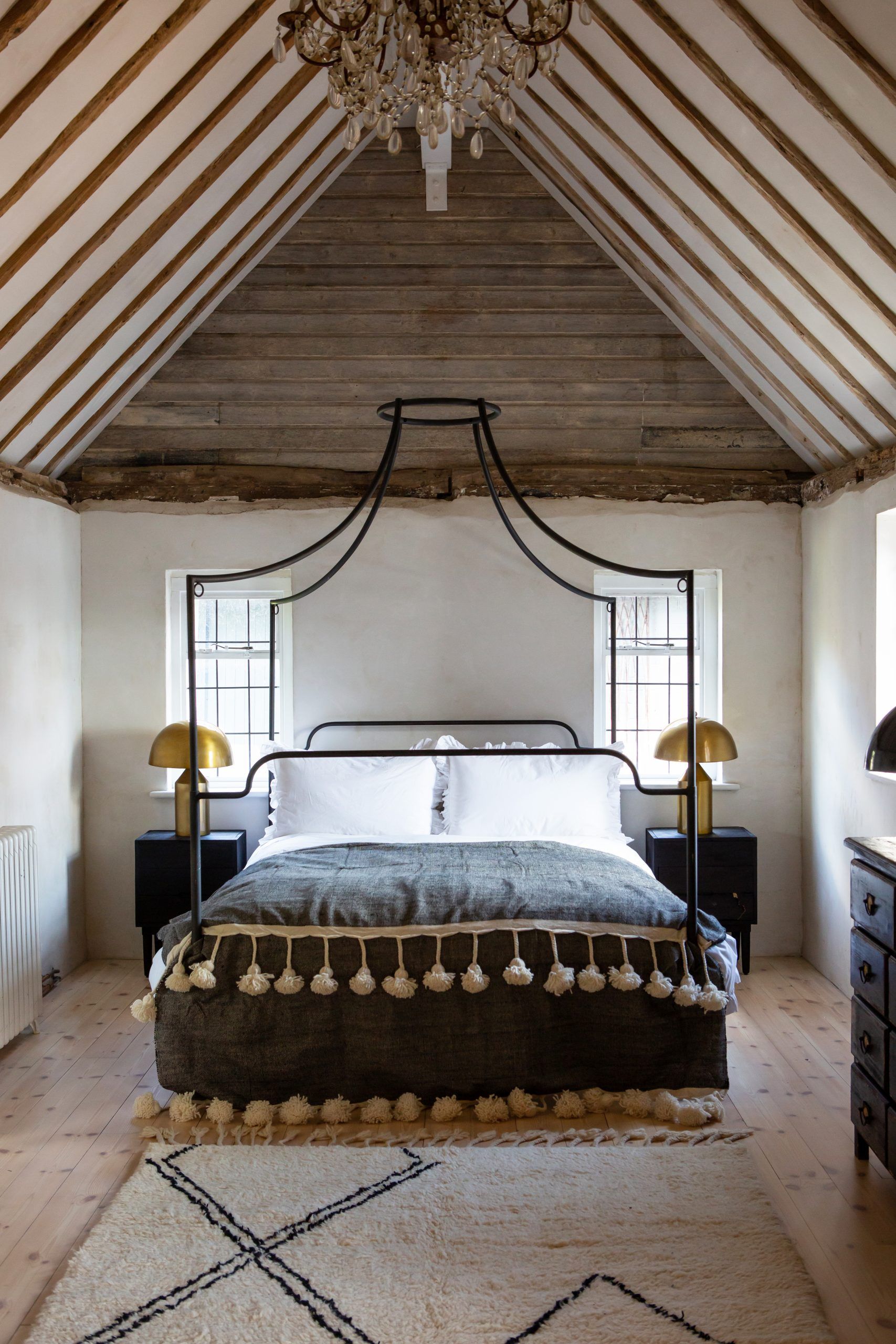 A four-poster bed certainly adds elegance and grandeur to a bedroom, but they can often look stuffy too. That's why we love minimalist, metal-framed four posters which promise a more modern and contemporary look.
'The bed should be the biggest size the room can take, be the most comfortable and be the best you can afford,' says interior designer Emma Deterding, Founder and Creative Director, Kelling Designs (opens in new tab). 'The next element is then getting the best bed linen, duvet and pillows you can afford, for that added level of comfort.'
12. Keep things tidy with clever, concealed storage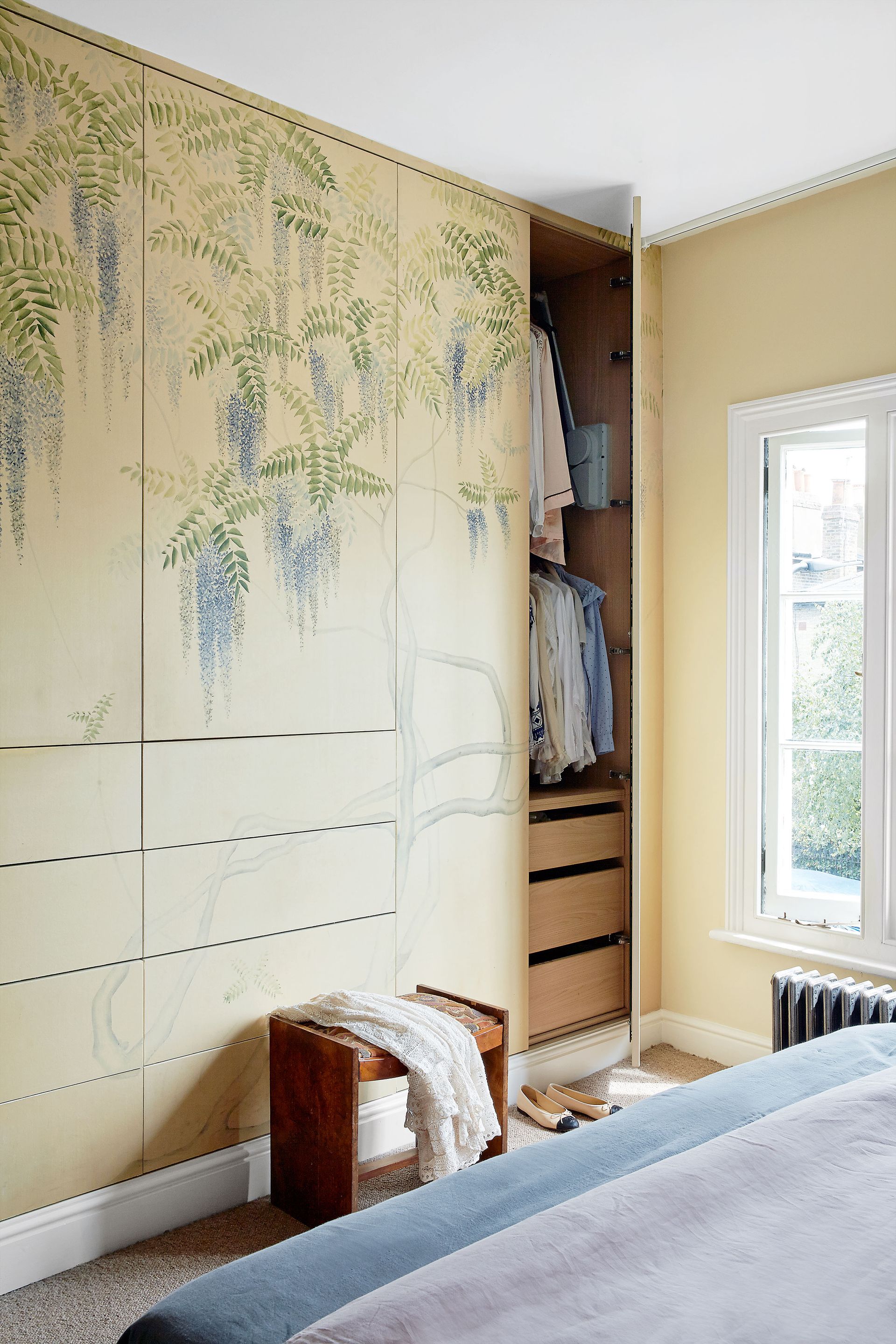 Decent storage is the key to making a bedroom feel less chaotic and more Zen.
'Built-in, fitted storage is always going to make space feel more premium and when it's properly designed, you get so much more storage,' says interior designer Adele Lonergan from Covet & Noir (opens in new tab). 'It doesn't have to be fussy, go for a simple fronted door and invest in decent handles.'
This bedroom is the perfect example of built-in wardrobes that maximize the space available, as storage stretches right up to the ceiling and uses alcove space. Sleek, handleless wardrobe doors keep things simple and clean.
13. Up the luxe factor with a dressing room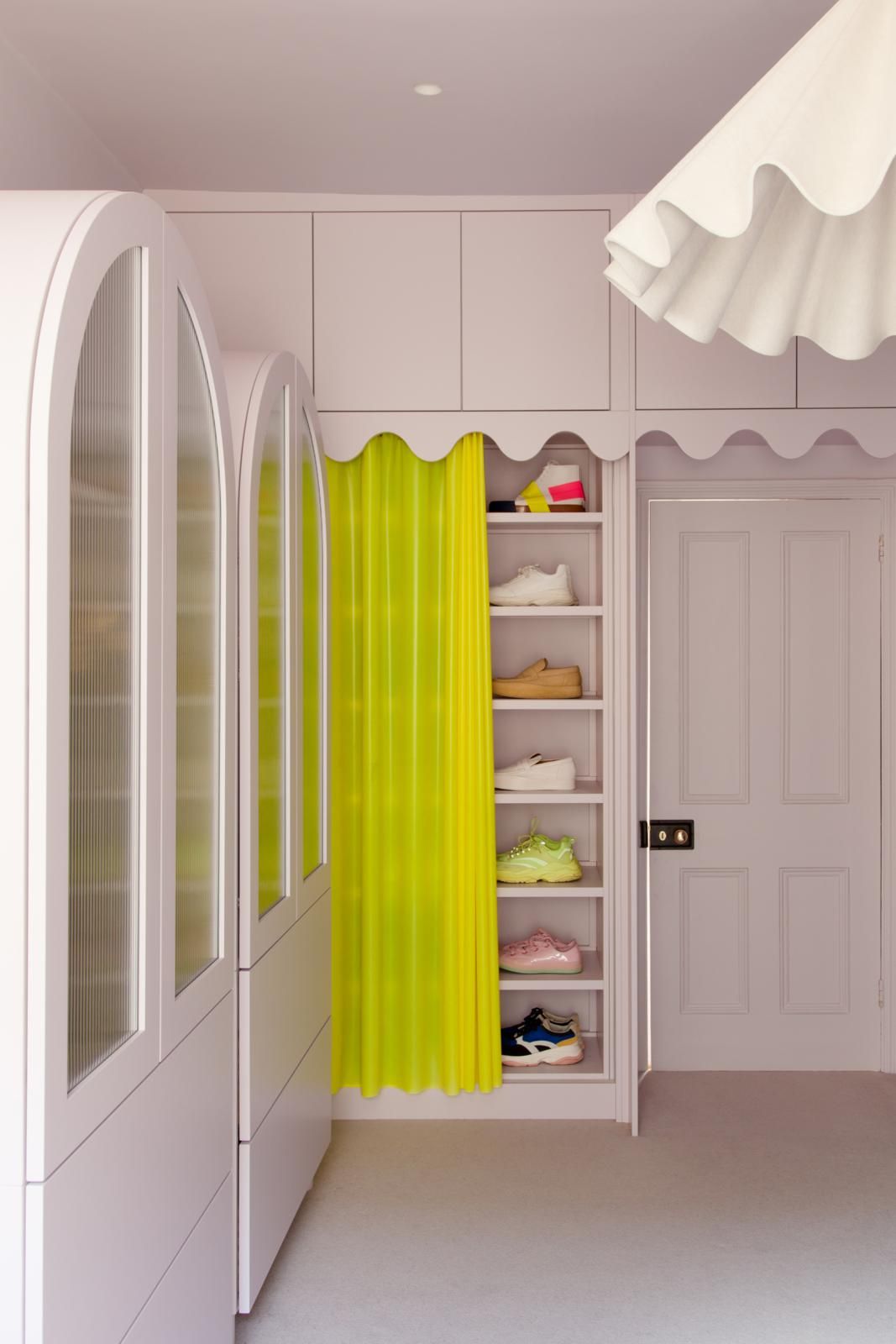 If you've got the space, dedicate part of the bedroom (or knock down the bathroom or bedroom next door) to become a walk-in dressing room.
For a fabulously eclectic look, take notes from the walk in wardrobe of this modern bedroom. Designed by 2LG Studio (opens in new tab) the yellow neon pops against baby pink