Shopping edit: 13 gorgeous Berber style rugs we love
These coveted Berber style rugs bring this North African design and texture to any space. Here are our beautifully versatile top picks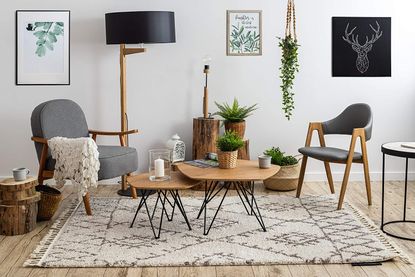 (Image credit: Amazon)
Ah, the iconic Berber rug. It might be hard to believe that these classically stylish rugs have been around for 1,000+ years, but they sure have – and it doesn't look like they are going anywhere anytime soon. Berber rugs, or Berber-style rugs, are a familiarity on many a magazine page, and they're popular as ever on our Instagram feed thanks to inexpensive polyester dupes.
Who do we have to thank for these gorgeous rugs and their unique designs? Berber rugs originate from Morocco and surrounding areas of Northern Africa, and they can otherwise be known as Beni Ourain. How to spot the real deals from interpretations? Real, original Berber rugs boast a wool construction, while they are pretty hard to come by – they will also have an expensive price tag. Berber-style rugs are usually 100 per cent polyester or polypropylene, and some are very purse-friendly.
For those who are yet to notice, we have a penchant for Berber style rugs – especially these ones below. Carry on scrolling to peruse our shopping edit of the most stylish Berber-style rugs that you can buy on the web today, from inexpensive yet luxurious piles to large decorative designs. Whether for styling in a sizeable living room that's complete with solid wood flooring or for draping down an otherwise plain hallway, a Berber rug will add a slice of cosy to your space – and more. We challenge you not to fall in love with these designs...
Visit our modern decorating ideas page for plenty of striking design ideas you'll want to copy.
The best Berber style rugs
Thankfully, these days, you don't have to book a flight to Morocco just to get your hands on a Beni Ourain rug. As well as the authentic ones, you can also pick up Berber-inspired ones and achieve the same effect. We've found plenty of Berber style rugs that are just a click away.
1. west elm Souk Rug
West Elm's Souk Rug is made in India, using 100 per cent high pile, handwoven wool—and with a cotton latex backing. It's a west elm signature bestseller for good reason, that has been finished with beautiful hand-braided tassels on both ends to make a statement. We say to place this gorgeous rug in a bedroom or living room, while it comes in three sizes—and two coloruways, including graphite and natural.
This west elm interpretation of a Berber rug is a Fair Trade Certified product that supports better living and working conditions since artisans earn a premium for each and every rug they make.
West Elm Souk Rug, from £499, John Lewis & Partners
2. Heal's Demantur Rug by Linie Design
The Heal's Demantur rug by Linie Design is one that seamlessly blends Scandinavian simplicity with the rustic texture and thickness of traditional Moroccan Berber rugs. This design is named after the Icelandic word for 'diamond' in reference to the large motif that adorns the centre of the rug.
Made from 100% wool, this Berber style rug is soft underfoot to add a layer of comfort to your home. This is a versatile design, one that would complement a traditional home with wooden floorboards or in a modern setting, over polished concrete.
Demantur rug by Linie Design, £689, Heals
3. La Redoute Afaw Berber-Style Rug
This might be the Berber-style rug you've been seeing all over Instagram. La Redoute sell some gorgeous Berber-style rugs, including the Afaw one that starts at just £95. It's Livingetc approved as we own this rug and love it, thanks to its cosy pile and a classic design, that is. Buy to blend into any modern, contemporary or Scandi-style home with ease. This coveted rug is a bestseller at La Redoute, and quite often it is out of stock so we say to grab it with both hands – if you can.
This Berber-style rug comes in three sizes, plus a runner size for hallways or narrow spaces. It's constructed of 100 per cent polypropylene which has the look of wool with a smooth finish. It's made in Europe and is impressively durable, even when placed in high-traffic areas.
La Redoute Afaw Berber-Style Rug, from £95 , La Redoute
4. The Rug Seller Boho 8280 Rug
Aptly named the Boho Rug, this Berber-style design from The Rug Seller is stylish and neat. With a thick tasselled trim and a thick pile, it's very cosy. It goes without us saying that this rug bodes well in boho homes – or Scandi-style interiors – and it would be a perfect addition to an otherwise cold home. Perhaps one with solid wood flooring or cold laminate throughout.
Choose from three different sizes when purchasing this 100 per cent polypropylene pile. It even comes in a pink colour, as well as a darker shade to compliment super bright rooms.
Boho 8280 Rug, from £114.99, The Rug Seller
5. Anthropologie Idella Hand-Knotted Rug
Made from pure wool that has been knotted by hand, Anthropologie's Idella rug uses yarn that is hand-cut and hand-tempered creating tightly constructed knots. Inspired by traditional Berber-style floor coverings, the rugs colourful design provides a modern twist on a classic style. Woven yarns in soft pink, sea-foam blue, rich ochre and pretty lilac, this is a rug for those not afraid to add a splash of colour to their interior scheme.
Styling tip: thanks to its jolly hues, this design would work well with rattan accents and could help to lift the darker areas of your home.
Anthropologie Idella Hand-Knotted Rug, £528, Anthropolgie
6. Habitat Savanna Wool Rug
Combining bold colours with graphic shapes, the Savanna rug by Habitat is one that will stand out from the crowd. Moroccan inspired, this design has been handwoven in India using 100% wool and has a deep pile finish that is soft and warm underfoot. Designed by the in-house design team at Habitat, this rug features a dusky pink that works beautifully as a background against the traditional diamond design that runs over the length of the rug.
Styling tip: with its vibrant tones, this rug would stand out against dark upholstery or darker floors.
Habitat Savanna Rug, £195, Habitat
7. Made.com Drax Berber Style Rug
With its soft cream background and just a dash of colour and pattern, MADE.com's Drax rug is the perfect balance of adding colour without overpowering a space. The blue and ochre colours of this design are ideal for a home that favours a bohemian vibe, work together with tan leathers, dried palms and raw wood finishes. The beautiful tufted texture of this design is ideal to create a cosy corner in your home, perfect for sinking your toes into.
This rug is available in three sizes, including a runner shape, and it's made of 100 per cent polypropylene. Delivery costs just £6.
Made.com Drax Berber Style Rug, from £79, Made
8. John Lewis & Partners ANYDAY Berber Style Rug
This inexpensive Berber-style rug from John Lewis' ANYDAY range truly is a steal. Machine tufted and made from hard-wearing but soft polyester, this is how you can get the luxe look for less. It's undeniably great if you want a Berber style rug for a room where you are worried it could get trashed (e.g a children's bedroom or playroom). Not only will it add texture to this space, but it'll provide something soft for them to put their feet on in the morning – it might even help them to get out of bed on time!
It's even tasselled for added style, while it's plenty large enough at 180cm by 120cm. A perfect complement to a fun, colourful room, to add some cosiness to hard flooring. Made from 100 per cent polyester with added latex, this rug cannot be used in homes (or rooms) with underfloor heating.
ANYDAY Berber Style Rug, £95, John Lewis & Partners
9. La Redoute Adza Berber-Style Wool Rug
A multicoloured design, the Adza rug from La Redoute displays playful motifs that feel like marks made by an artist. The hand-knotted wool provides an authentic charm, yet the bold colour choice present this Berber-style rug in a new – and rather contemporary – light.
It's made of 100 per cent wool and comes in three sizes: 120cmx170cm, 160cm x 230cm, 200cm x 290cm.
Styling tip: work together with mid-century pieces, such as a G-Plan sofa or a 1950s-style statement armchair. The Adza would create a vibrant statement in the centre of a living room but if you're a colour enthusiast then try picking out the primary colours and use them throughout the room to tie your scheme together.
Adza Berber-Style Wool Rug, from £215, La Redoute
10. Maisons du Monde Isma Grey Cotton and Wool Berber Rug
Create a calming interior and a welcoming boho ambience with the Isma berber rug from Maisons du Monde. A simple, yet classic design that is often associated with Moroccan style rugs. An instant winner in our books, thanks to its quiet design and pared-back colour. This style has been a decor must-have within the interiors world during recent years, it's the perfect background for both modern and traditional furniture.
Select from two sizes when it comes to this Berber-style rug – 140cm x 200cm or 160cm x 230cm – while it's made of 100 per cent wool, with a cotton backing.
Styling tip: these natural tones could be paired with matt finishes or metallics touches the endless options allow you to be as creative as you wish.
Isma Grey Cotton and Wool Berber Rug, from £329, Maisons du Monde
11. Dunelm Rita Moroccan Wool Shaggy Rug
Inject colour and comfort into your space with Dunelm's Rita Wool Moroccan Shaggy Rug. Hand-tufted by rug artisans in India, the 100 per cent wool composition adds softness and personality to your space in equal measures.
This affordable rug comes in two size options including 120cm x170cm and 160cm by 230cm. Impressively enough, both sizes have a depth of 2cm.
Styling tip: Pick out your favourite hues from the rug design and use them as a colour palette for your room. It may feel quite bold but this will help your overall scheme to hang together effortlessly. If you'd rather not reach for the paintbrush, add some colourful wall art or decorative curtains.
Rita Moroccan Wool Shaggy Rug, from £99, Dunelm
12. Graham & Green Myla Hand-woven Rug
Hand-woven, using luxurious wool from New Zealand, Graham & Green's Myla rug benefits from a sumptuous deep pile that's perfect for unwinding. The design features a kaleidoscope of pink hues against soft accents of blue that will create an inviting focal point within a space.
This handmade rug measures a large 230cm by 110cm, while it's spot clean only.
Styling tip: with its feminine charm, the Myla rug would suit a glamorous setting, try pairing with a dramatic cut-glass chandelier or a statement brass coffee table. At 100cm wide, this design is perfect for smaller spaces that are big on personality.
Myla Rug, £369, Grahamandgreen.co.uk
13. Cuckooland Lorena Canals Washable Berber Rug
Perfect for a playroom, children's bedroom or an area that experiences heavy traffic, the Lorena rug from Cuckooland is machine washable, making it the ideal addition to a busy household. Breathe new life into your home with this gorgeously colourful rug (it comes in three colourways) and a delicate diamond design. It's even made from recycled cotton.
This machine-washable rug would also be a smart buy for pet owners, and it features braided tasselled ends. It's 140cm x 200cm in size.
Styling tip: pair several rugs together and layer them over one another to create added interest as well as warmth.
Where to buy real Berber rugs?
If none of these took your fancy, or perhaps you want an original Berber rug? Search for yourself at these places listed below.
Lilla on Etsy
Hand-knotted by the Beni Ourain tribe in the Atlas Mountains, Lilla Rugs on Etsy has a thick and heavy pile, made from 100 per cent wool, and are considered to be among the best rugs in all of Morocco. The designs are actually surprisingly modern looking, featuring minimalist designs of crosses, diamonds and geometric motifs, and they are guilt-free too as they are all eco-friendly, fair trade and locally produced.
Maison M
Sourcing original authentic Berber rugs from the Beni Ourain tribe in Morocco, Maison M has an ever-changing but always beautiful rug collection that has us refreshing its page almost daily. These are not just Berber-style – they're the real deal.
Where to find Berber-style rugs?
What else to know about Berber rugs?
Originally from Morocco and surrounding areas of Northern Africa, Berber rugs – or Beni Ourain as they are also known – were popularized by designers in mid-20th century Europe. Seeking inspiration from further afield, they imported these luxurious piles in their thousands, taking the expertly handwoven works from the Berber tribes of the Atlas mountains, to the sitting rooms of Paris, London and New York.
We owe these beautiful Berber style rug designs particularly to the nomadic women of the Beni Ourain tribe, who passed down their looping techniques and secret family patterns for generations. But there's more to these rugs than meets the eye. The patterns aren't just beautiful, they are symbolic too – the lozenge, chevron and diamond shapes representing femininity and fertility.
And, like fingerprints, the original Moroccan Berber rug patterns were as unique and individual as the weavers who created them. The colours, patterns and woven designs were all inextricably linked to the isolated villages where they originated – which we think gives these rugs a new dimension beyond aesthetic. While you can still get your hands on authentic Berber rugs through rug specialists or perhaps bringing one back from Morocco itself, there are also lots of rugs emulating the style beautifully available online a little closer to home.
The Livingetc newsletter is your shortcut to the now and the next in home design. Subscribe today to receive a stunning free 200-page book of the best homes from around the world.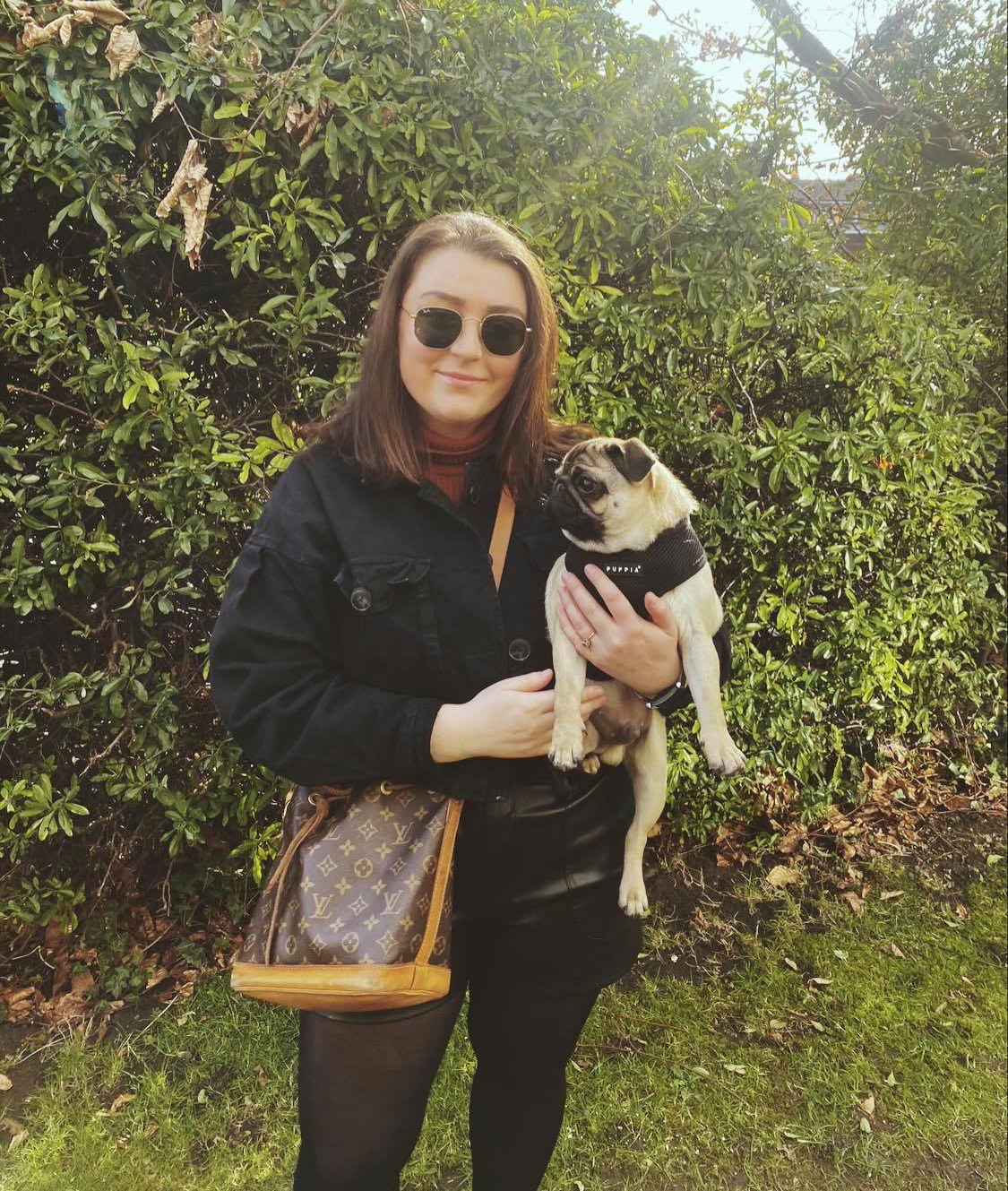 Annie is Livingetc's Deputy Ecommerce Editor, and with a penchant for shopping and four years of ecommerce experience in her cart, she's more than equipped to advise when it comes to exactly the home decor you need to buy for your home. With a particular love of home fragrance, she always ensures her interiors emanate a luxurious scent to match her bijou residence. Annie and her team work to provide you with the best in-class content, whether you are searching for fluffy towels for your bathroom, clever drawer organizers for your kitchen or even a new dinnerware set for when guests come to dine. Whatever the season — or the latest trend — Annie and her team work to cover events for Livingetc, whether that be holidays or sale events, spanning Mother's Day to Black Friday.
Annie's knowledge has been sprawled across several homes websites, including Real Homes, Ideal Home, Homes & Gardens and Gardeningetc. She has also injected her ecommerce skills into the titles of Woman & Home and Country & Townhouse.
Annie lives in South East London in a sizeable two-bed apartment with her husband-to-be and her Pug called Doug. Annie's space, though surprisingly substantial, lacks storage space meaning that she's always on the lookout for things to buy to maximize space at home. She's currently redecorating this space whilst on a budget, and loves discovering a dupe or DIYing something to look triple its price tag. Next on her list of things to do at home are DIY crittal-style doors leading from her living room to her hallway.
You can follow Annie's home Instagram account at @athome.withannie.