Everyone asks me where I buy my "designer" vases - I discover the best ones on Amazon, like these 12 finds
Shop a style editor's guide to the best Amazon vases right now. Plus, most of them are on sale right now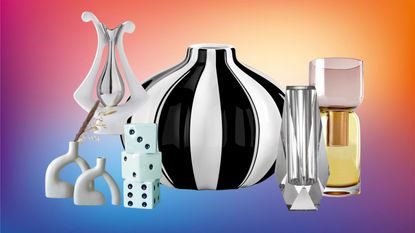 (Image credit: Amazon)
'How much did you pay for this?!' is the usual greeting when folks step into my apartment. My reply? 'Actually, it's from Amazon' (insert reasonable dollar amount here). The reactions are priceless. Based on my feedback, it's safe to say I've got a talent for uncovering items that exude luxury, even if the price tag suggests otherwise.
Take vases, for instance – compact, novel, and the unsung heroes of home décor. They have the remarkable ability of effortlessly elevating a space, offering a quick, affordable facelift that's as easy as swapping out a pair of trousers. The best part? Despite their budget-friendly tags, these vases aren't just pretty faces – they're durable, too.
Amazon, a treasure trove of unique and usually affordable finds (ahem, the ongoing Amazon Black Friday home décor sales), boasts thousands of options. Fortunately, I've combed through them all. The following vases aren't just vessels for your blooms; they're bona fide art pieces. If displayed in a high-end boutique, I can guarantee most would willingly shell out three, four, or even five times the prices listed here. So, let's add a touch of designer finesse to your home with the best vases from Amazon – because your space deserves nothing less.
Best statement vases from Amazon
On sale now
Torre & Tagus abstract black and white vase
Price: $56.02
Was: $74.99
Toeing the line between country club and carnival, this stripe pattern vase is as chic as it is cheerful. Its elegant shape features a narrow opening and grooves for added dimension, making it a stunning addition that is sure to stand out in the entryway of your home.
On sale now
Anding ceramic silver statue vase
Price: $32.59
Was: $39.79
This sculptural vase is a work of art. Its shape subtly channels a Grecian influence, exuding sophistication while maintaining a clean, modern aesthetic. The design makes for an eye-catching statement, especially in its luxurious white and chrome finish.
Green and gold snake flower vase
Price: $26.99
Elevate your home with this striking emerald green vase, boasting a distinctive snakeskin texture and spiraling gold snake to match. Its luxurious gold accents add a touch of opulence, providing a dramatic and captivating appeal. This piece is a gentle nod to Medusa, in the best way possible.
Best contemporary vases from Amazon
Cloudnola reversible glass flower vase and bud vase
Price: $34
You're familiar with reversible throws, but how about a reversible vase? Crafted from pink and yellow blown glass, this versatile piece accommodates arrangements of varying heights. Additionally, it offers the flexibility of transforming into a bud vase for a few stems or even doubling as a candle holder. This multifunctional design is ideal for those with limited space.
On sale now
Price: $22.99
Was: $29.79
This contemporary beaded glass vase elevates even the simplest bouquets. It's available in both white and yellow color varieties, as well as a shorter option. Consider pairing several of these different iterations together within close proximity for a tastefully eclectic effect.
On sale now
Eastern rock ceramic vases, set of two
Price: $19.99
Was: $22.32
This set includes two abstract vases, with one slightly larger than the other for heightened drama. The sculptural nature of these pieces allows them to stand alone as striking focal points. Embrace a less-is-more approach with this set; showcasing a few tasteful stems, rather than attempting to accommodate an entire bouquet, will deliver maximum impact.
Best surrealist vases from Amazon
Relexome crinkle paper bag vase
Price: $17.99
This ceramic vase introduces a playful element to any living space. Resembling a slightly crumpled paper bag, it brings an understated surrealist touch in glossy white. Pair it with your favorite flowers for a charming display or let it stand alone as a clever art piece.
On sale now
Ban.do vintage inspired rise and shine ceramic vase
Price: $26.95
Was: $31.95
This vibrant ceramic vase is crafted in the style of a retro orange juice carton. Let it add a splash of joy to your day — just casting your gaze upon it offers an instant serotonin boost. Embrace its playful charm by pairing it with other orange items or even a fruit basket for a touch of whimsy.
Best minimalist vases from Amazon
Sullivans smoked glass vase
Price: $29.99
This elegant smoked glass vase boasts remarkable versatility, seamlessly complementing various aesthetics. Its ideal height makes it perfect for everyday use, accommodating a range of floral arrangements. A simple yet pleasantly unexpected pop of gray, this piece effortlessly enhances any space.
On sale now
Donoucls crystal flower bud vase
Price: $42.29
Was: $46.99
Crafted from high-purity K9 crystal for maximum sparkle and durability, this elegant vase brings a touch of luxury to your home décor. Its exquisite design exudes opulence and sophistication, creating the impression of a far more expensive piece.
SIDUCAL ceramic decorative flower vase
Price: $16.99
With its earthy, artisanal charm, this whitewashed terracotta vase is the perfect addition to any minimalist interior. Designed for both indoor and outdoor use, this piece is incredibly versatile. Its warm and inviting aesthetic would also make a lovely accent in any entryway.
What styles of vase are currently on trend? What should I look for?
Obscurely-shaped vases have gained popularity recently, encompassing both on-the-nose novel designs (like the surrealist styles mentioned earlier) and more abstract, modern silhouettes. The prevailing concept revolves around stacking shapes, such as having three glass bulbs instead of one — an approach I personally like quite a bit.
When navigating the Amazon marketplace, focus on vase silhouette to stay on trend. Rather than getting caught up in details like color, finish, or material, opt for irregular shapes. This approach is an easy and relatively affordable way to add an extra layer of sophistication and create a designer ambiance.
The Livingetc newsletter is your shortcut to the now and the next in home design. Subscribe today to receive a stunning free 200-page book of the best homes from around the world.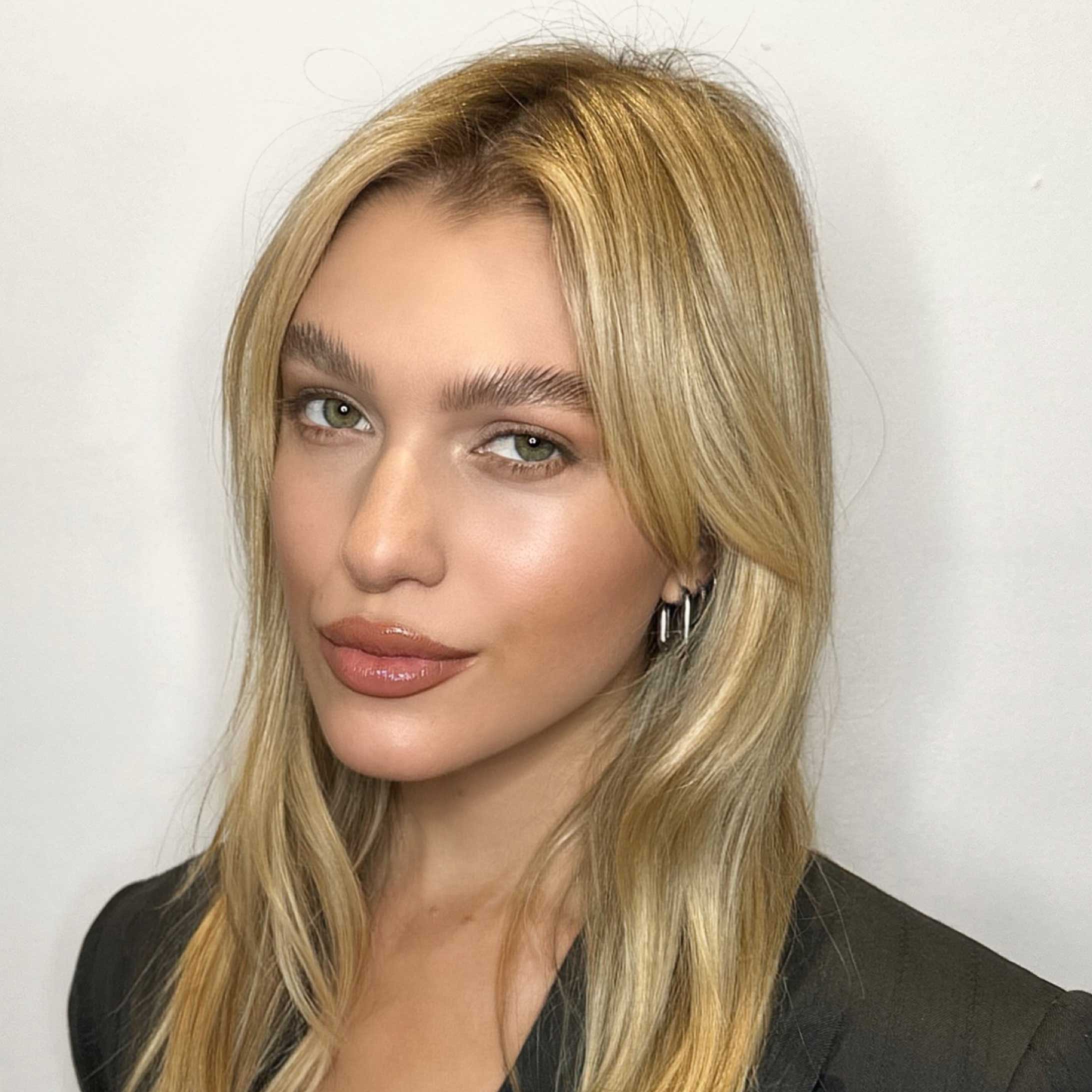 Formerly covering fashion at L'Officiel USA, style maven Julia Demer brings her love of design to Livingetc's world of interiors. As the title's Style Editor, Julia's work reflects a sharp eye for detail and an innate passion for aesthetics. Her journey began with a strong foundation in design, honing her craft at renowned establishments like The Row and even establishing her own eponymous fashion brand. Julia's design background is evident in the way she thoughtfully curates shopping edits, always maintaining a focus on emerging trends while preserving timeless sensibilities. For Julia, fashion and interiors go hand in hand, reflecting her lifelong commitment to perfecting the art of style.