Uplifting new graphic wall tiles that pack a pattern punch
Mutina's graphic wall tiles will definitely bring personality to your home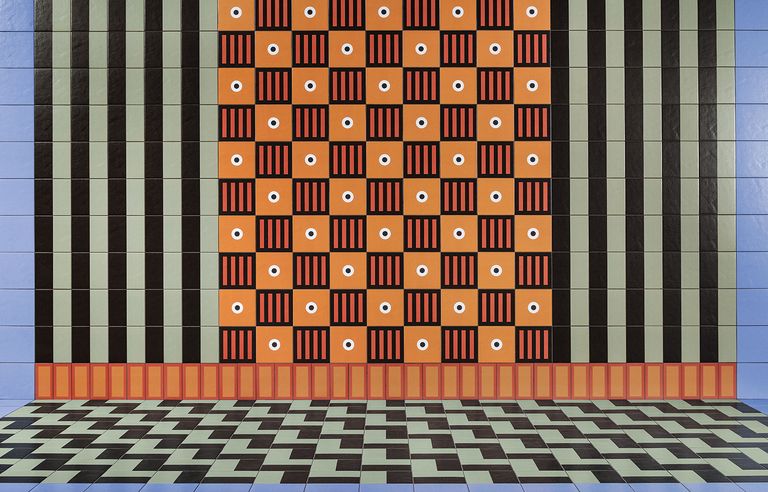 (Image credit: Mutina)
These new graphic wall tiles are revitalising the Eighties throwback look. The graphic Mattonelle Margherita collection is full of patterned wall tiles by Italian brand Mutina.
The powerful designs continue the trend for powerful pattern seen recently in bathroom tiles, and are the work of artist Nathalie Du Pasquier, who was a founding member of Italian design and architecture the Memphis Group in 1981, and the ultra- modern tile designs clearly demonstrate the group's radical use of colour and irreverent approach to shape and form.
41 hand drawn patterned wall tiles – which also work on the floor – and two plain elements were created to be combined in endless, daring combinations forming squares, spots, stripes and checked patterned walls in a tonal, retro palette ranging from brown-tinged orange and red to sky blue, which both clash with and complement each other. We dare you to pair with a patterned wallpaper, or to use across a whole statement wall.
'It is the perfect collection for tiny spaces, or for floors, mouldings and walls entirely covered in different graphics,' says Du Pasquier. 'The pieces can be combined in so many ways just like old-fashioned ceramics, but they are also extremely contemporary, disconnected from passing trends.'
Browse the whole range here