The most perfect afternoon tea set - we think we've found the ideal Christmas gift
This afternoon tea set would make a high-design yet comforting Christmas gift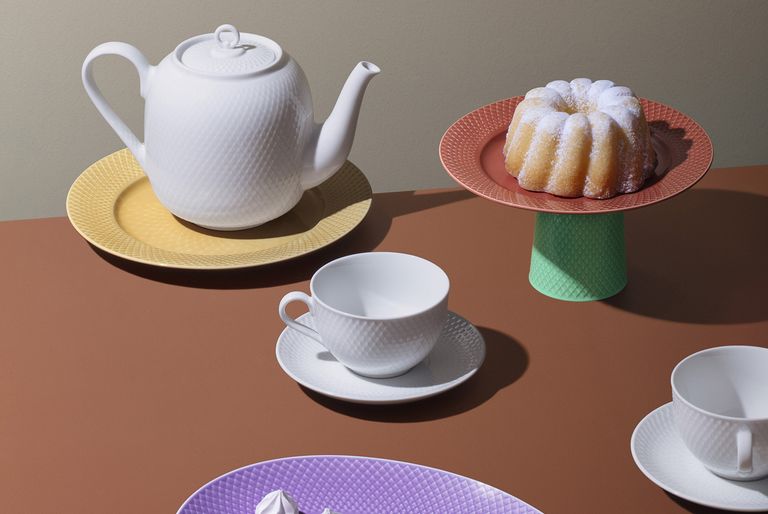 (Image credit: Lyngby)
This afternoon tea set is the epitome of 2020, the year we've all learned the value in finding pleasure in small, everyday moments.
And now there's even more reason why making time for afternoon tea (scones optional) should be one of them: the Rhombe afternoon tea set, a brilliant Christmas gift idea.
The modern tea set is designed by iconic Danish design brand Lyngby Porcelain, which has been making fine ceramics since 1936, and is also credited with inventing over-to-tableware.
Made up of a curvaceous 1.9 litre modern teapot and coordinating contemporary cup and saucer, the afternoon tea set is decorated in an artichoke-inspired diamond pattern from the brand's archive which was first used in 1961, and finished with a slick glossy white glaze, it has a nostalgic charm but would fit happily into a modern kitchen.
Add some brightness with colourful plates and bowls from the Rhombe Color collection, matching ceramic pieces doused in bold-yet-considered hues developed by Scanid design duo Stilleben, for a playful and joyful tea break.
See the whole collection here