The best yoga mats: 8 buys that will help you perfect your practice
Tap into your inner calm with the best yoga mats and feel more energized everyday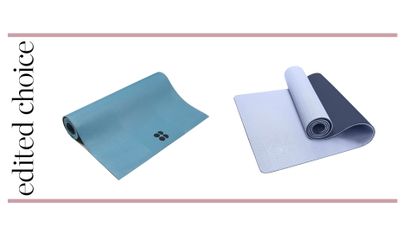 (Image credit: Future)
An investment into one of the best yoga mats will improve your daily practice by miles, and allow you to challenge yourself more and more as you progress with yoga. If you're a beginner you might be tempted to simply opt for the cheapest option around, sling it over your shoulder and go, but you may quickly find that you're slipping all over the place — or feeling the floor a little too often. With these mats, all of that will be a thing of the past and you'll find you're enjoying your practice more.
Yoga has so many benefits, including helping to alleviate aches and pains, and to help you find a little inner quiet. Yoga mats massively help to unlock the more complex elements of your practice, including more mobile poses. Plus, these excellent, high-quality mats aren't just reserved for yoga and can be used for at-home workouts, meditation, or simple stretching.
Whether you're looking for ways to improve your flexibility or simply want to take some time out of your day to reflect, yoga can have an immensely positive impact on your life. Here, we've gathered together the very best mats we can find so that you won't have to look any further on your journey to feeling a little more zen.
Don't believe us? Continue scrolling to see the best yoga mats — and don't forget to check out our best dumbbell buying guide.
---
The best yoga mats to invest in this year
1. Yogi Bare Paws Yoga Mat
Lightweight, portable, good looking, and eco-friendly
Specifications
Dimensions: 180cm x 66cm
Thickness: 4mm
Material: Natural rubber
Eco-friendly?: Yes
Reasons to buy
+
Easy to clean
+
Non-slip
+
Lightweight
+
Body alignment markers
Reasons to avoid
-
Only suitable for yoga
-
No carry strap
Hard-pressed that you will find a yoga mat better than the Yogi Bare Paws. This mat is undoubtedly the best option available on the market (if not in the top five), and why are we so smitten over this one?
Let us start with the basics: this made is constructed from 100% natural PU rubber, eco-friendly, biodegradable, and recyclable (after use, of course). We live in a world where sustainability is essential, and this mat will make strides in reducing our carbon footprint.
In the event you lack grace or coordination, rest assured, you're not alone. This mat will not only help with your stability but provide the marks you'll need to perfect your position. But how? Here, users will notice a 'central line design' that acts as a marker where you should (and shouldn't) place your hands and feet. All you have to do is follow them to the end, and ta-da — you're look like a pro, whether you are or not.
The design features an extreme non-slip grip; that offers an extra firm perforated rubber surface to stop sweaty hands and feet from slipping during practices. Which if asking us? Is absolute magic!
2. IUYGA Yoga Mat
Nama(stay) at home with this colorful option
Specifications
Dimensions: 183cm x 61cm
Thickness: 4mm
Material: TPE
Eco-friendly?: Yes
Reasons to buy
+
Lightweight
+
Non-slip
+
It comes with a free carry strap
+
Double-sided
+
Great for all kinds of exercise
Reasons to avoid
-
Lacks body alignment markers
Another top contender is the IUYGA Yoga Mat; it's ideal for shoppers not looking to compromise comfort for performance. Whether attending a HIIT class on the weekends, pilates on the weekdays, yoga occasionally or simply looking for an at-home mat, this option offers it all. Plus, it is suitable for everything you throw its way.
This mat is 100% eco-friendly and completely free of latex, PVC, and other harmful materials. Additionally, this mat features a polyurethane top layer that absorbs sweat and ensures a slip-free surface. This mat is perfect for those who are worried about sweaty sessions resulting in unsafe sessions.
This perfect piece also offers peace of mind and will not show any signs of wear and tear over time. Additionally, there is no flaking, stretching, or falling about either, and it weighs roughly 2.5lbs — half the weight of traditional rubber yoga mats.
3. Aurorae Synergy 2 in 1 Yoga Mat
One side microfiber towel, the other side mat for the best of both worlds
Specifications
Dimensions: 183cm x 61cm
Thickness: 5mm
Material: PER/microfiber towel
Eco-friendly?: No
Reasons to buy
+
Foldable
+
Comfortable
+
Extremely non-slip
+
Machine washable
Reasons to avoid
-
Do not put in the tumble dryer
-
Only good for hot yoga
Are you a fan of hot yoga? If so, we highly recommend turning your attention to the Aurorae Synergy yoga mat, as hot yoga goers will find it particularly beneficial.
The one major takeaway about this yoga mat? This mat is a league of its own and the first product of its kind; it bonds the bottom surface with a 5mm patented material and has a lush, non-slip microfiber towel on top.
This mat is 5mm thick and is foldable. In addition to that, this mat is SGS tested, free from latex, silicone, and phthalates, too. More importantly: its design favors function over anything else. All of the five available colors offer a non-slip experience that provides an undeniably superior grip.
4. TOPLUS Yoga Mat
For sweaty palms and slippery floors
Specifications
Dimensions: 183cm x 61cm
Thickness: 6mm
Material: TIPE
Eco-friendly?: Yes
Reasons to buy
+
Reversible
+
Thick
+
Comes with a carrying strap
+
Five colors
The TOPLUS yoga mat is brilliant for sweaty yogis or if you want something to use on a slippery floor. The upgraded TOPLUS Yoga mat has been re-designed with premium TPE-friendly material, and while the brand notes this is design comes at a pricer cost to them, they have no regrets. Compared to the traditional non-green PVC, NBR, and EVA yoga mats, this mat — and the TPE material — it's made of offers the latest technological improvements on the market.
This 1/4-inch thick yoga mat provides a double-sided, non-slip texture that includes a superior grip suitable for wood floor, tile floor, and even cement. Plus, the material is flexible and stretched for durability and cushion.
If you deal with achy joints, bad knees, or are you in need of a little added support, then you're in luck. This mat provides all of the above and is the optimal level of support, and the cushion is well-received among current users.
5. BalanceFrom GoYoga All-Purpose Yoga Mat
With nearly 30,000 Amazon reviews to back it up, this yoga mat is exceptional
Specifications
Dimensions: 180cm x 61cm
Thickness: 125mm
Material: High-density foam
Eco-friendly?: No
Reasons to buy
+
Very affordable
+
Six colors
+
Comes with a carrying strap
+
Durable
+
Easy to clean
Another fantastic option—and #1 bestseller—is this BalanceFrom GoYoga All-Purpose 1/2-Inch Extra Thick Mat. Available in seven sensational shades, every option measures 71" long 24" wide. According to the brand, this mat easily adjusts to any user's weight or size, and the material is flexible. Plus, you can use this mat for anything from hot yoga to HIIT classes.
Like our other recommendations, this mat features a double-sided non-slip surface, is resistant to sweat, and looks to avoid any injuries. The moisture-resistant technology is easy to wash with soap and water, and the added strap makes it easy to carry from one location to the next.
6. Heathyoga Eco Friendly Non-Slip Yoga Mat
An extra-wide non-slip option
Specifications
Dimensions: 183cm x 66cm
Thickness: 6mm
Material: TPE
Eco-friendly?: Yes
Reasons to buy
+
Comes with strap
+
Extra-wide
+
Six colors
If you're new to yoga—or yoga mats—the Heathyoga Eco Friendly Non-Slip Yoga Mat is designed for all beginners out there. It offers a similar experience to that of the Yogi Bare Paws—our top favorite yoga mat—since it has body alignment lines to ensure your feet and hands are in the correct places. Plus, there's the fact that this mat is eco-friendly and made from TPE, while it boasts a double-layer structure design for optimum grip and cushioning.
In addition, to its wide range of colors (there are six in total!), there's also a carrying strap to easily transport this version from one area to the next. And, as if that wasn't favorable enough? This mat is slightly wider than other mats at 26-inches; here, this 72-inch version will accommodate all heights and sizes.
7. Sweaty Betty Super Grip Yoga Mat
A premium mat for your practice
Specifications
Dimensions: 183cm x 61cm
Thickness : 4mm
Material: Natural latex
Eco-friendly?: Yes
Reasons to buy
+
Made from non-slip material
+
Free from harmful substances
Reasons to avoid
-
More expensive then you might be willing to pay
Sweaty Betty is renowned for their workout wear, and this mat is the perfect thing to match with it. It has a whole army of yoga fans behind it and its super non-stick material. This mat is an investment into better practice, with a non-stick material that will assist you in more complex positions, so if you're ramping up your skills, then spending a little more on this mat will be worth it for how much you can do.
This mat is free from harmful substances and fully biodegradable, making it a sustainable buy. There are four colors to choose from, which is great if you tend to be indecisive. It has a thick material (4mm) and it is nice and lightweight at just 2kg, so that you will be protecting your body as you workout.
8. LuluLemon The Reversible Mat 5mm
This gorgeous mat is bound to last you for years to come
Specifications
Dimensions: 180cm x 66cm
Thickness: 5mm
Material: Polyurethane and natural rubber
Eco-friendly?: No
Reasons to buy
+
Huge range of colors and patterns
+
Great grip
+
Antimicrobial
+
Slight smell but it does fade
+
Reversible
Reasons to avoid
-
Made from latex so it's not eco-friendly
-
More expensive than our other options
A cult favorite when it comes to yoga mats, this pick from Sweaty Betty has an outstanding design that can change your practice for the better. This natural rubber mat has a grippy top layer to help you with staying in position as you practice, giving the best of both worlds when it comes to design. There is also an antimicrobial additive to prevent mold and mildew on your mat, which is just another positive to add to the profile of this mat. If you tend to get quite sweaty, then this is an excellent choice as it will allow you to hold onto this mat for longer thanks to the design.
There aren't just colors to choose from when it comes to this Lululemon mat, but various color combinations that have a unique marble effect. You're definitely going to know which mat is yours at the end of a class, and you'll be blown away by the ultra-high-quality.
---
Where to browse more yoga mats?
Should you be searching for something else, perhaps a different color or type of yoga mat, then you can browse more buys at our favorite retailers below.
How to choose the best yoga mat?
When choosing a yoga mat, be sure to bear in mind some key features from its price to its thickness and its size. You'll also want to consider what kind of exercises this mat with for and the sole purpose.
A great frame of reference is: the thicker the mat, the better it is for meditation. However, with that said, it won't be as versatile when it comes to your high-intense, sweaty workout.
Another factor is the eco-friendly credentials the mat has and whether or not that is important to you.
And finally, if you plan to take your yoga mat to the gym with you, make sure you choose one with a strap and carry handle. If you're only using it for home workouts, there's no point paying extra for these features.
The Livingetc newsletter is your shortcut to the now and the next in home design. Subscribe today to receive a stunning free 200-page book of the best homes from around the world.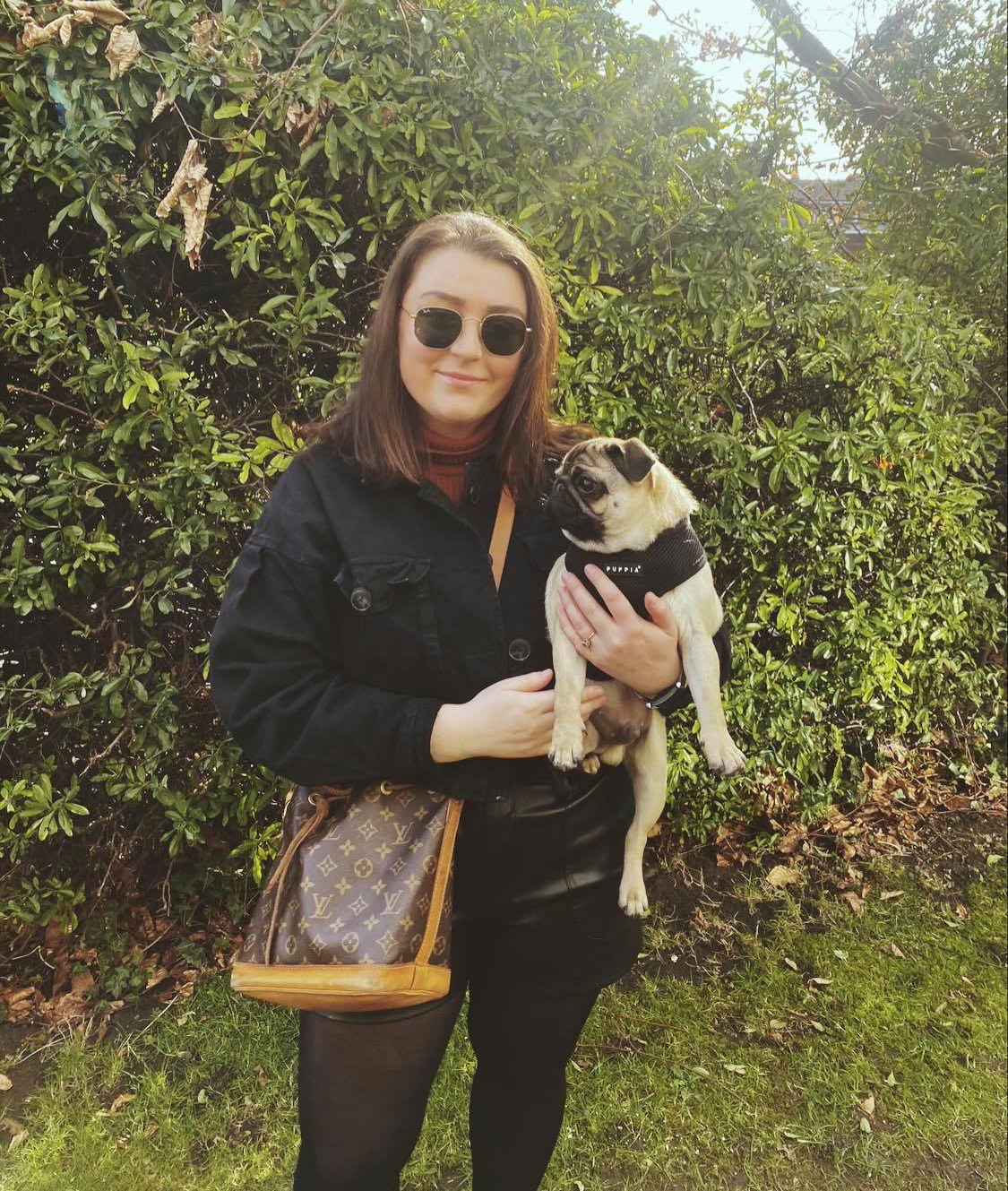 Annie is Livingetc's Deputy Ecommerce Editor, and with a penchant for shopping and four years of ecommerce experience in her cart, she's more than equipped to advise when it comes to exactly the home decor you need to buy for your home. With a particular love of home fragrance, she always ensures her interiors emanate a luxurious scent to match her bijou residence. Annie and her team work to provide you with the best in-class content, whether you are searching for fluffy towels for your bathroom, clever drawer organizers for your kitchen or even a new dinnerware set for when guests come to dine. Whatever the season — or the latest trend — Annie and her team work to cover events for Livingetc, whether that be holidays or sale events, spanning Mother's Day to Black Friday.
Annie's knowledge has been sprawled across several homes websites, including Real Homes, Ideal Home, Homes & Gardens and Gardeningetc. She has also injected her ecommerce skills into the titles of Woman & Home and Country & Townhouse.
Annie lives in South East London in a sizeable two-bed apartment with her husband-to-be and her Pug called Doug. Annie's space, though surprisingly substantial, lacks storage space meaning that she's always on the lookout for things to buy to maximize space at home. She's currently redecorating this space whilst on a budget, and loves discovering a dupe or DIYing something to look triple its price tag. Next on her list of things to do at home are DIY crittal-style doors leading from her living room to her hallway.
You can follow Annie's home Instagram account at @athome.withannie.