I'm on a quest to make my bedroom more minimalist - these are the best pieces of furniture to calm my space down
Our shopping editor on the best bedroom furniture for a minimalist design and where to buy them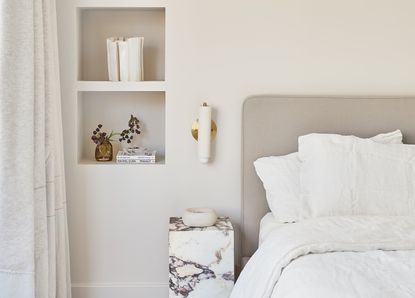 (Image credit: Nune)
The Livingetc Newsletter
For style leaders and design lovers.
Thank you for signing up to LivingEtc. You will receive a verification email shortly.
There was a problem. Please refresh the page and try again.
I don't think my personal style of interiors could ever really be described as minimalist. I have far too much decorative clutter and have a habit of not being able to get rid of things. As a result, there is no surface in my bedroom that isn't laden with trinkets.
But to unlock the potential of my bedroom to become more of a calming sanctuary, I'm on a quest to tidy away the decor and give the minimalist look a go. To do so, I've realized how at odds with minimalism my bedroom furniture is too. I've been hunting for pieces that work together in harmony, with a calming color palette, inspired by nature and provide sleek and concealed storage that will help me stow away my clutter once and for all.
'When designing a more minimal bedroom, simplicity and function have to be front of mind and that's sometimes a delicate balance,' advises interior designer at minimalist studio Nune, Sheena Murphy.
With this advice at the forefront of my mind, here are the shopping picks I've earmarked to help my minimalist modern bedroom come together.
Best minimalist bed
This modern storage bed has a natural touch, made from walnut, oak, or black oak. The lift mechanism is super easy to use and lifts the whole mattress up so you don't have to struggle with the weight. It's the perfect solution to my clutter problems.
I love the crescent moon shape of this wooden headboard made of white oak, bringing pleasing curves and soothing shapes to a minimalist bedroom.
Best minimalist bedside table
1. Kendall oak nightstand
I like the simple fluting of this bedside table that brings texture to a room, which you might want to rely on to provide interest in a minimalist room that tends to lack color. There is also a surface for creating a vignette of maybe a candle, your nighttime reads, and a water decanter.
2. Monterey oak nightstand
This nightstand is made of solid and veneered oak, with an open shelf so there is still space to display a selection of prized possessions. The spacious drawer is wrapped in tightly woven Danish cord to bring a relaxed look.
Best minimalist accent chairs
Bring a focal point to the bedroom with rounded cushioning of this accent chair. A solid ash frame marries well with the boucle material which withstands spills, and stains and provides long-term comfort.
Bouclé is a seriously popular material, and minimalists love it, relying on those tight wool curls to bring texture and warmth. This is a great example of a minimaluxe piece, which is sumptuous and luxurious yet refined.
The wooden frame of this accent chair is super elegant, and paired with a light cream cushion is what makes it a sophisticated minimalist find that will look great sat in the corner of your room next to a bookshelf.
Best minimalist chest of drawers
White oak is perhaps the perfect minimalist material, pale and neutral in color and with the clear grain of the wood bringing nature to a room. I love these simple drawers, and the wooden legs lifting it off the ground.
2. Sebille chest of drawers
I like the look of this three-drawer cabinet with a natural rattan front to bring that extra texture. The light color of these drawers will also work in a minimalist scheme.
The rounded arch of this chest of drawers really softens this piece so it would look great in a minimalist interior design. Made from scrubbed teak, you can see the grain of the wood which is a nice touch. It's also on sale so a great find!
What should be in a minimalist bedroom?
When it comes to the perfect items of furniture for your minimalist bedroom, you want to keep a cohesive color palette and material so that all pieces tie together. Picking items that are more mix and match might lead to a more visually jarring look.
Try and opt for natural materials where possible, like wood and natural soft furnishings, and opt for a neutral color palette, or muted color at most. Think about items of furniture that conceal your stored items, without displaying them. It's so central to the minimalist philosophy that clutter is kept to a minimum.
'Where budgets allow, opt for built-in closet storage so everything can be tucked away in its place and keep bedding solid or textured rather than patterned,' says interior designer at minimalist studio Nune, Sheena Murphy.
'If you're going to have some fun, play with the headboard shape or fabric and get creative about materials in bedsides and/or lighting.
'It's important to have some visual interest but keeping the backdrop and larger surface areas quieter will help keep the space calm and restful.'
'For minimalist bedrooms, achieving a sense of tranquility and balance is crucial,' says Kashi Shikunova of YAM Studios. 'Simplifying the color palette while incorporating various textures and subtle tones can create a serene and elegant atmosphere. By steering clear of leathers and glossy materials, and instead opting for matte textured fabrics and finishes, you can introduce depth and ambiance to the space.'
How can I reduce clutter in my bedroom?
There are many ways you can reduce clutter in your bedroom. Take stock of all the things you have any really question whether you need or want each decorative thing in your room. Does it mean something to you or bring anything to your scheme? Being ruthless is key to getting rid of clutter.
It might seem a bit unrealistic to create a minimalist sanctuary overnight, so another key rule to decluttering is to not rush. One great way to slowly untangle your room and get rid of the clutter is to try something like the 30-day minimalist challenge. I tried this in January, embracing minimalism and breaking it down into daily achievable tasks and manageable chunks.
For style leaders and design lovers.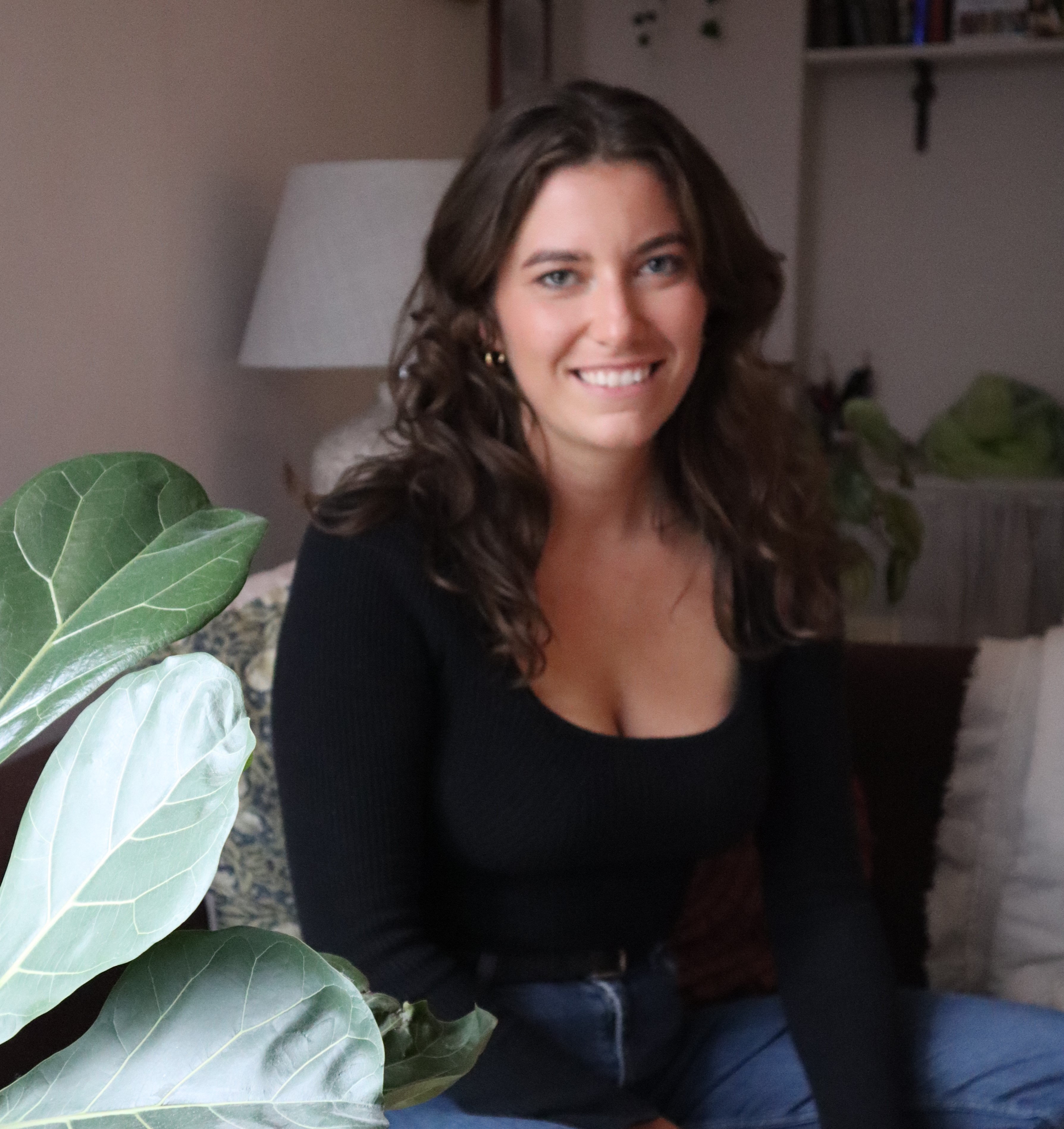 Livingetc content editor and design expert
Oonagh is a content editor at Livingetc.com. Previously, she worked on a London property title, producing long-read interiors features, style pages and conducting interviews with a range of famous faces from the UK interiors scene, from Kit Kemp to Robert Kime. In doing so, she has developed a keen interest in London's historical architecture and the city's distinct tastemakers paving the way in the world of interiors.