How to plan the perfect outdoor kitchen – 8 important steps according to landscapers and designers
If you're planning ahead to add an outdoor kitchen to your backyard, here's what the professionals think you need to know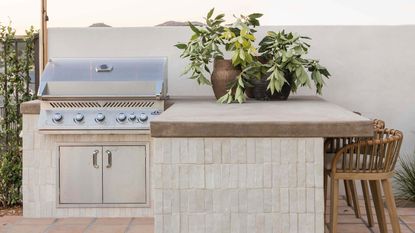 (Image credit: Pure Salt Interiors)
The Livingetc Newsletter
For style leaders and design lovers.
Thank you for signing up to LivingEtc. You will receive a verification email shortly.
There was a problem. Please refresh the page and try again.
It might seem hard to believe but spring is just around the corner, and with it comes longer days and summer on the horizon. That means it's also time to plan the perfect outdoor kitchen in preparation for hosting guests in your backyard. If so, there are a few things you ought to know.
From the ideal layout to the type of power supply you choose to have, your dream outdoor kitchen ideas takes a lot of forethought. Really it's no different from planning a regular kitchen, except your materials have to be more durable, and you've (probably) got less budget to play with.
This conundrum can make knowing where to start particularly overwhelming, but luckily we're here to lend a hand. Thanks to the advice of some leading landscapers and kitchen designers, we've listed all the important steps involved in planning the perfect outdoor kitchen below.
Lilith is an expert at following news and trends across the world of interior design. She's committed to sharing articles that help readers make the best design choices in their homes and backyards. For this piece, she asked experts how to plan the perfect outdoor kitchen in time for spring
How to plan the perfect outdoor kitchen
1. Do your research
As is the case with any home improvement project, it's vital you do your research. By this I mean take note of the points that follow in this list but also spare a thought to whether an outdoor kitchen is actually worth your commitment. The idea is certainly an appealing one, but space, budget, and family circumstances have to factor in too. If you're planning to sell up and move in a year's time, it might be worth waiting out.
Ask yourself some key questions before you set out. 'How many people do you plan to entertain, and how much cooking and storage space will you need?' asks Michael Bradford, a consultant at Barbecue Pals. 'And will you want a separate area for cooking, dining, and lounging?' Make sure you know the answer to these before you start building.
If you do go ahead with your outdoor kitchen idea, your research will need to extend to appliances as well. From choosing the best gas grill to the most durable material for your countertops, make sure you take time to do proper research before making any rash decisions.
2. Choose the right location
Yes, we know an outdoor kitchen belongs outdoors, but deciding where to set it up in relation to your house can be make or break.
'Generally, it is best to keep your outdoor kitchen at least 10 feet away from the house,' says Aaron Jerez, CEO and founder of outdoor kitchen shopping site, Home Bar Select. 'This will help keep the kitchen area cool and free of smoke and cooking odors as well as prevent any potential accidents from happening.'
In most cases this will also mean your outdoor kitchen is in the partial shade of your home, but if you decide to build it in a more exposed area in direct sunlight, Aaron suggests setting up a canopy or shade cover for protection from the sun.
Of course, the size of your backyard will factor into this decision too, but no matter how limited your space is, be sure to think logically about where your outdoor kitchen goes.
3. Decide on a budget
Even if you decide to build a DIY outdoor kitchen, doing so won't come cheap. The price of your project will depend on a myriad of factors, from the size of the kitchen to the quality of the materials used, but in general you can expect it cost within the region of $5,000 to $20,000. If you're hiring professional landscapers to design and install your outdoor kitchen, you could expect to pay closer $250,000.
When planning your kitchen, ensure you factor in your budget and be prepared for this to go over (as many home improvement projects typically do). It's a good idea to decide on a spending price cap as your absolute maximum.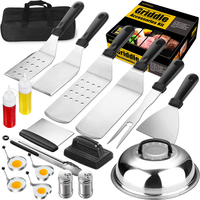 Griddle accessories kit, Amazon
If you want to be a true barbecue pro, this 19 piece grill accessories kit is a good place to start. This set has everything you need, including a basting cover, spatulas, tongs and even sauce bottles. It's a total must-have for any backyard kitchen.
4. Buy the right appliances
Just like the inside of our homes, all outdoor kitchens differ depending on our wants and needs. If you're in a hot climate, you might want an icemaker in your outdoor kitchen, or perhaps a fire pit is your priority. Make sure to consider which appliances and features are the best for your situation.
'When shopping for appliances, be sure to consider an outdoor fridge, icemaker, warming drawers, oven and dishwasher, pizza oven and fireplace in addition to the standard grill and hood,' says Gary Drake of Drake General Contractor. 'The correct hood is especially important for a beautiful outdoor kitchen setup. A hood too small will not ventilate the area correctly and can make outdoor cooking a nightmare,' he adds.
Shelving, herb container gardens, and sinks hooked up to running water are also common features you find in outdoor kitchens. 'You will also want to make sure you have adequate counter space for food prep and storage,' adds Aaron.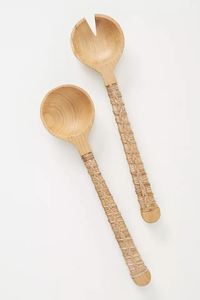 Amber Lewis salad tongs, Anthropologie
Designed by Amber Lewis - lifelong Californian and alfresco dining fan - this beautifully handcrafted serving set lends a natural touch to serving salads, pastas, and homecooked entrees in your outdoor set up. The hand-carved oak wood with rattan and leather weave is the perfect addition to a rustic backyard kitchen.
5. Plan your layout
As with any kitchen, it's important that the layout of your outdoor space promotes a cohesive flow for when you're multi-tasking with hot pans and utensils. It's a good idea to map out your plan before you even begin buying appliances so that you have an idea of measurements when it comes to purchasing what you need.
'The layout you select should be functional for your outdoor cooking needs,' says Gary. 'Designate cold (refrigeration + ice), hot (cooking appliances) and wet (sink + bartending) areas, and a dry area for meal prep and extra counter space. When reviewing zone placement, don't forget to plan for access to gas, electric and water too.'
Gary advises examining the space you have available and using this as guidance for the layout. 'If there is a lack of space, a simple run of a cabinet or two and grill is the best choice,' he explains. 'When more space is available, an island with a sink, a few cabinets and a built-in grill can be added. If space is infinite, a full-sized kitchen that offers a variety of options for cooking, prep, bartending and refrigeration will enhance the space.'
6. Invest in the most durable materials
Kitchens experience a lot at the best of times, from intense heat and smoky fumes to greasy food splatters. As well as these, an outdoor kitchen will also need to withstand the elements so it's worth investing in the most durable materials out there.
'Consider the materials that make up your outdoor kitchen,' says Aaron. 'You'll want to choose durable materials such as stainless steel and stone, which can withstand rain and severe weather conditions while also looking great.'
When it comes to kitchen countertops, Gary says granite is a popular durable stone option. 'It stands up well to the elements, doesn't absorb stains or odors as easily as other stones, and shouldn't fade in the sun,' he says.

7. Know your power options
While electric or gas are the easiest options for cooking in an outdoor kitchen, for the authentic al fresco experience, you might want an 'off-grid' style version that instead relies on charcoal or wood for firing your outdoor barbecue or stove.
Whatever the case may be, make sure you know what you're working with before you set out. 'You'll want to choose either a propane tank or an electric range depending on your needs, and make sure the power source is set up safely and securely,' says Aaron.
8. Don't forget seating
Last but not least, don't forget to add seating to your outdoor kitchen. This might be a large dining table or just a few bar stools, but the addition of seating will make your outdoor kitchen feel like the real deal. Even if you already have an outdoor dining area, dotting some chairs or floor pillows around the outside of your kitchen space will make it more inviting for guests.
'Outdoor entertaining is made best when seating is readily available in multiple places,' says Gary. 'Consider a large, low table for guests to sit and eat while socializing, or place a counter with bar stools near the cooking and bartending work areas for a more informal gathering.' Don't forget to add some light sources too for later evenings.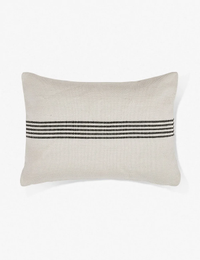 Outdoor lumbar pillow, Lulu & Georgia
Whether seated around a garden table or out on the lawn, this beautifully simple Katya pillow from Lulu & Georgia is perfect for rustic outdoor dining. Its durable materials are suitable for use outdoors and it's easily cleaned with mild soap and water and then rinsed with a garden hose.
Do you need a foundation for an outdoor kitchen?
Whether or not you need to lay foundations for your outdoor kitchen will depend on your vision. If you already have a paved area and plan to have a more makeshift kitchen that doesn't require proper installation (like a portable pizza oven), then laying new foundations won't be necessary. However, for larger structures, you'll want to construct a more sturdy foundation for your heavy appliances. 'This foundation can be concrete, pavers, or even traditional decking,' says Gary.
For style leaders and design lovers.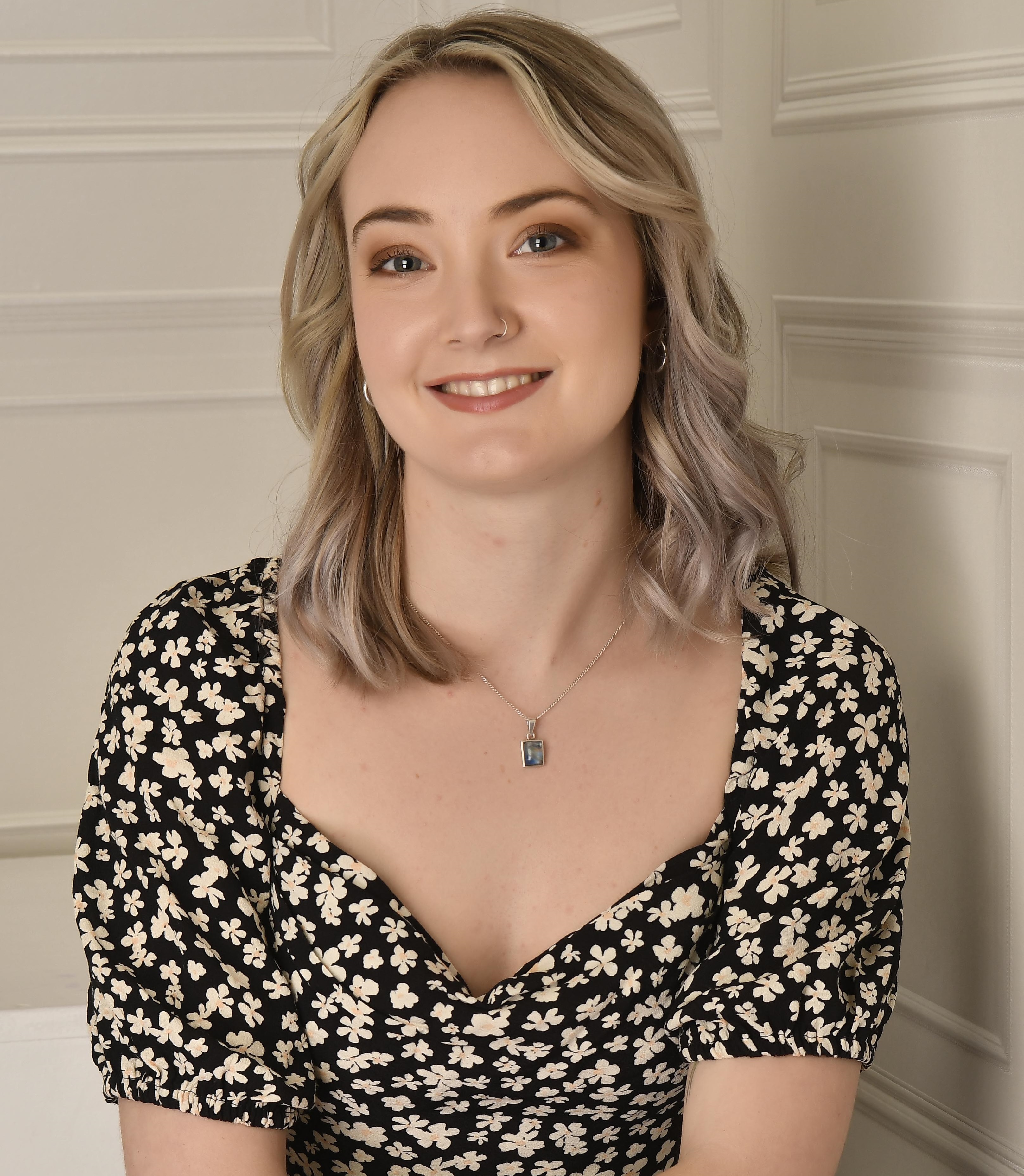 Lilith Hudson is the News Editor at Livingetc, and an expert at decoding trends and reporting on them as they happen. Writing news, features, and explainers for our digital platform, she's the go-to person for all the latest micro-trends, interior hacks, and color inspiration you need in your home. Lilith discovered a love for lifestyle journalism during her BA in English and Philosophy at the University of Nottingham where she spent more time writing for her student magazine than she did studying. After graduating, she decided to take things a step further and now holds an MA in Magazine Journalism from City, University of London, with previous experience at the Saturday Times Magazine, Evening Standard, DJ Mag, and The Simple Things Magazine. At weekends you'll find her renovating a tiny one-up, one-down annex next to her Dad's holiday cottage in the Derbyshire dales where she applies all the latest design ideas she's picked up through the week.