11 spaces you can organize in 15 minutes or less - expert tips for a speedy spruce up
These are the areas that are perfect for quick and easy decluttering to create a more streamlined space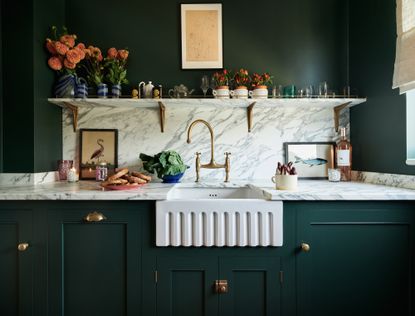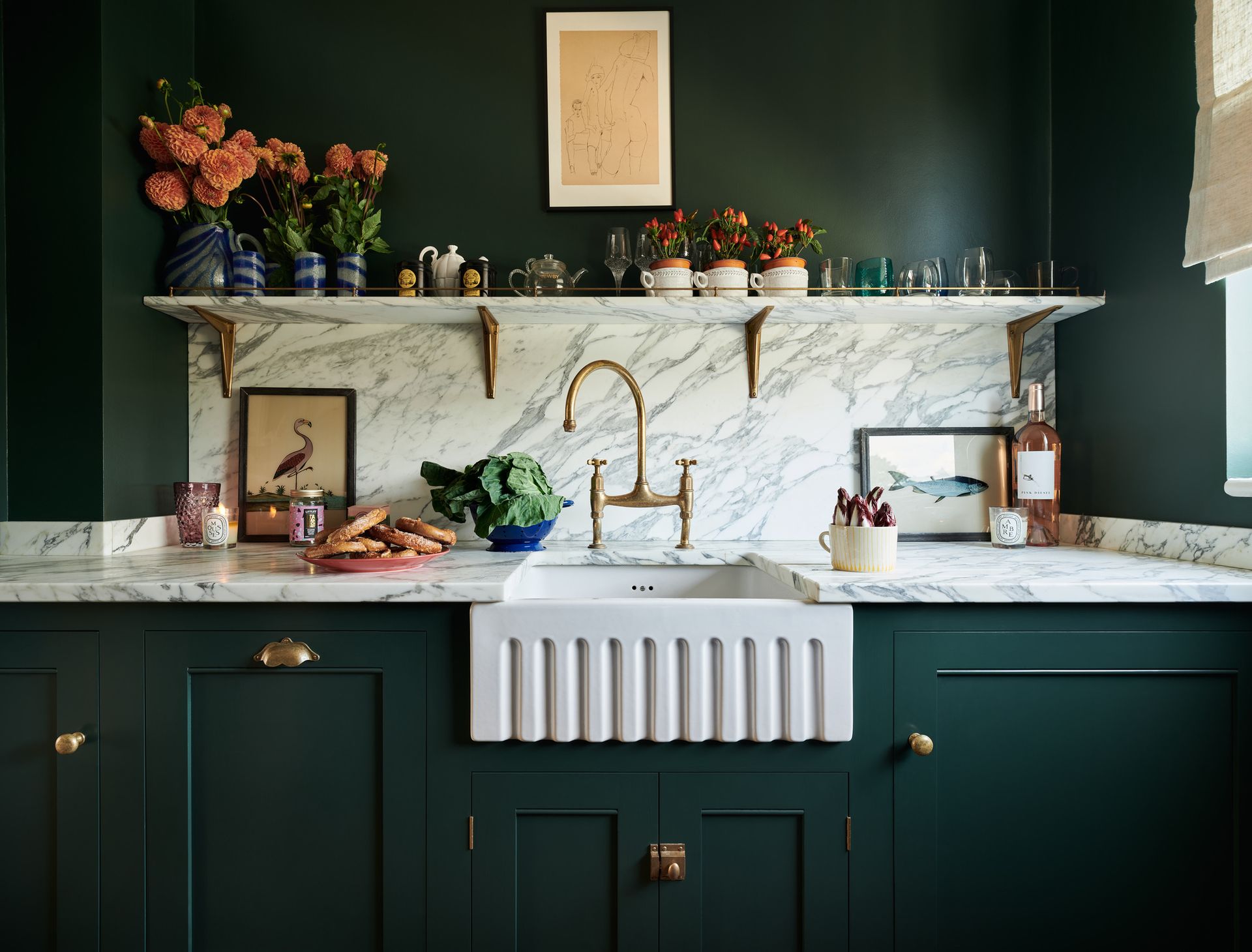 (Image credit: devol)
As much as we'd love to dedicate all day to cleaning (are our noses growing?), finding spaces you can organize in 15 minutes or less will not only make your house look a little more refreshed but will make you feel good, too.
It's the little things, they say, and tackling untidy spaces in bite-sized chunks makes the thought of chores less daunting.
Whether it's decluttering kitchen counters, shaping up the sock drawer or blitzing the bathroom cabinet, we've tapped a host of experts to highlight 11 spaces you can organize in 15 minutes or less for a fast home freshen up.
11 spaces you can organize in 15 minutes or less for a quick and easy declutter
1. The junk drawer
Yes. The dreaded drawer. Everyone's got one in their home, the place where you stash miscellaneous items you think you might use again one day but don't actually really need.
'Simply making a mental shift in thinking of this drawer as a command center instead of junk drawer will help you be thoughtful in how you use it,' says Pam Meluskey, co-founder of luxury organization firm Settled Home. Knowing how to organize your kitchen drawers can make a big difference.
'Every junk drawer often has pens, paper, scissors, tape - and then, fill in the blanks with what you need. Do you do your kids hair in the kitchen before school every morning? Include hair ties and a brush. Do you find yourself always having to run upstairs to get some Tylenol when a headache comes on? Include a small selection of meds (travel packs). Use this drawer to serve your daily needs and remove anything surplus to requirements (yes that foreign money you know you'll never use again and those cords that seemingly don't fit any appliance you own).'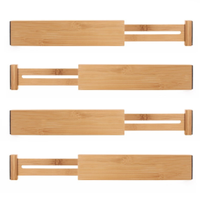 Utoplike extendable drawer dividers, Amazon
These nifty bamboo drawer dividers are a kitchen design lifesaver. Adjustable from 13.86" to 18.9" length, 2.36" height, they should fit in almost any drawer and change pretty much everything.
2. The bathroom cabinet
If your bathroom cabinet is starting to resemble a cupboard version of the junk drawer, it's time for a clear out.
'Make the space work to your benefit by setting up systems,' says Pam. 'Use each shelf in the bathroom cabinet for a different purpose: group your AM skincare routine on one shelf, PM skincare routine on a different shelf, hygiene on another, and use a third shelf for backstock items, weekly treatments, or cotton pads/q tips.'
Labeled containers are always a good idea to keep things organized and categorized for easy accessibility.
3. The medicine cabinet
Another place that can quickly and easily get messy is the medicine cabinet. But, don't panic, it's also a simple fix to clear up again.
Whether you're creating a medicine cabinet or clearing one, Jessica Linighan, lead organizer at Homefulness, has some top tips.
She says: 'Start by gathering up all medicines from around your home. Review all medicines and medical supplies checking for expiry dates. Any expired medicine should be set aside to be given to a pharmacist.
'Next you should group medicine and medical supplies by category. Depending on what works for you you might choose to create some of the following categories: adult medicines; kid's medicines; supplements; first aid kit; cold and flu; allergies; travel.
'Now contain each category. Depending on the quantity of medicines and medical supplies you have, this could be inside separate labelled boxes or in separate compartments within one box.
'Finally, find a suitable location within your home to store all medicines and medical supplies. This should be somewhere out of reach from children and pets but still easily accessible for adults e.g. a high kitchen cupboard.'
4. Under the kitchen sink
When you've got a whole day spare, mastering how to organize a kitchen is a task well worthy of doing.
However, there are some smaller areas that you can tackle in less time. Under the kitchen sink is somewhere that cleaning products, dishwasher tablets and, sponges and backstock products often live, and can become a little chaotic, making it hard to find that particular spray or the dustpan and brush when you really need it.
But you don't have to spend ages clearing it out. 'Start by removing everything from the cupboard, then wipe down and clean all surfaces,' says Jessica Linighan.
'Review all of your products and cleaning materials and discard any that are empty, old or duplicated. If you have a lot of backstock products, it's a good idea to create a backstock area for duplicate products elsewhere in the home e.g. in the laundry / utility room.
'Group together all cleaning cloths and store together in a container. A clear plastic container is ideal as it allows you to identify what is inside but an old shoebox works well too.
'Group together all bin bags and store inside a container or box too.'
She continues: 'Now group all cleaning products by category. Common categories include: dishwasher, surface cleaners, oven cleaners. Create whatever categories are relevant to your products.
'Group the categories in rows inside the cupboard (with labels) or better still inside containers.'
Jessica adds: 'Extend your space if needed - cabinet racks, a second shelf, hooks for the dustpan and brush, a back of the door organizer are all useful additions.'
5. The hanging clothes
If you're battling a bulk of overlapping clothes whenever you try to take something off a hanger, a quick closet organization idea will make getting ready every morning less stressful.
'Start by changing all items over to matching hangers to ensure a cohesive flow amongst your hanging items,' says Jessica Linighan, of Homefulness. 'Velvet slimline hangers are an excellent space saving hack if you are short on room.
'Categorize your hanging items; common hanging categories include dresses, skirts, blouses, trousers, and jumpers.
'Within each category, organize by length; from long to short and then by color; from dark to light.
'Place everyday items in the most accessible hanging space and formal items in the least.'
Jessica continues: 'Hang all clothing facing the same direction. This makes it easier to identify items and ensures that they hang neatly without catching on each other.
'Add labeled dividers between each hanging category to aid with organization upkeep.'
6. The sock drawer
When you open your sock drawer, you want to be able to immediately see your options, select what you want, and still maintain a neat and tidy space. The best way to do this is with neat rows of folded socks.
Jessica Linighan shares her advice for creating that neat space, explaining: 'Start by emptying out your sock drawer completely. Pair up all socks, keeping an eye peeled for the following:
-Damaged socks. These should be discarded.
-Socks you no longer wear. These should be donated.
-Socks without a partner. These should be kept to the side and paired up after the next load of laundry. If a matching sock does not turn up, these should also be discarded.'
She continues: 'Once all socks are paired up, you should create categories e.g. spots socks, formal socks, ankle socks, knee high socks - whatever categories make sense for you.
'With all socks categorized, you should prepare them for the drawer. Depending on your personal preference, you can fold or roll your socks. Folding is best as the socks will take up less space in the drawer and being folded rather than rolled prevents the elastic from being overstretched.
'Now place your folded or rolled socks inside your drawer by category and in a neat and orderly way. To help make the organisation easier to maintain, you may wish to insert drawer dividers (you can utilize old boxes too) to divide up the categories within the drawer.'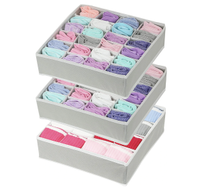 If you're getting serious about rolling your socks up neatly then you better invest in this divide drawer to keep you on track. At just over $12 for three it could be the wisest buy you make.
7. The jewelry drawer
It happens to all of us… Trends change and we hold onto outdated items for far too long.
Time to get strict with your jewelry drawer and ensure there's no balls of tangled-up necklaces and earrings. A quick tidy and declutter of your jewelry will make it so much easier to find the pieces you do wear regularly.
NEAT Method's co-founders, Ashley Murphy and Marissa Hagmeyer, says: 'Take a moment to access what jewelry pieces you are no longer wearing and set them aside for donation.
'Categorize what is left and separate pieces into divided jewelry organizers.'
8. The kids' toy bin
If you have the space, it's a great idea to focus kid's storage around labeled baskets so it's easy to see where everything is.
However, if you only have one large toy box, it can get messy. Give it a clear out for a quick, cathartic declutter.
'For a single bin of toys, remove all contents and sort into piles labeled donation, toss, and keep,' says NEAT Method's Ashley Murphy and Marissa Hagmeyer.
'For older children, we recommend getting them involved with the editing process for a proper assessment of what should stay or go.
'Place items back in the toy bin and follow the one-in-one-out rule moving forward to prevent excess from accumulating.'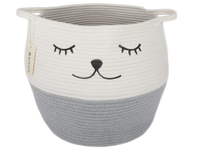 9. The fridge drawers
Learning how to organize a fridge is an ultra-handy home hack to have under your belt. But if you're buying bits of food before realizing you actually already have them hidden at the back of a drawer, a quick fridge drawer refresh will suffice.
'Assess what product is nearing expiration and edit accordingly,' say NEAT Method's Ashley Murphy and Marissa Hagmeyer.
'Once you have decluttered, give drawers a quick wipe and group by type, using dividers within each drawer to subcategorize as necessary.
'Lastly, we recommend arranging items using the first in, first out method so that you are consuming the foods that are most likely to expire quickly first.
10. The kitchen counter
The kitchen countertop is a haven for clutter, and a quick 15-minute tidy up can make all the difference to the space and how you feel.
Ashley Murphy and Marissa Hagmeyer comment: 'Clear off unnecessary products and clutter from the counter including small appliances and utensils. Store in close-by cabinets and shelves for easy accessibility.'
Dedicating a cupboard to breakfast goods and paraphernalia is always a clever idea. Simply put cereals into pretty glass jars, bread into a wire basket, and spreads on a lazy Susan for easy access. Put them all away after the morning rush and you've got a lovely clean, stress-free space to spend the day in.
11. The shower
The last thing you want to be doing in the shower is tripping over almost-empty body wash bottles.
But it's easy to create an inviting and streamlined space instead.
NEAT Method's Ashley Murphy and Marissa Hagmeyer suggest: 'Take inventory of what is consistently stored in the shower. Remove any duplicates to streamline the area, get rid of any empty bottles, and include a hanging caddy or shelf to hold essential products. Put excess products elsewhere in your bathroom storage (like your newly organized bathroom cabinet).
The Livingetc newsletter is your shortcut to the now and the next in home design. Subscribe today to receive a stunning free 200-page book of the best homes from around the world.
Ruth Doherty is a lifestyle journalist based in London. An experienced freelance digital writer and editor, she is known for covering everything from travel and interiors to fashion and beauty. She regularly contributes to Livingetc, Ideal Home and Homes & Gardens, as well as titles like Prima and Red. Outside of work, her biggest loves are endless cups of tea, almond croissants, shopping for clothes she doesn't need, and booking holidays she does.