Ask Athena: how to style your home on a budget
Athena Calderone is here to answer your questions. This week, how to get designer style without having to spend too much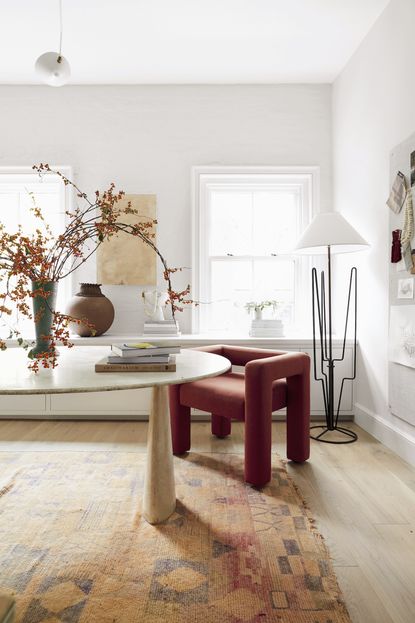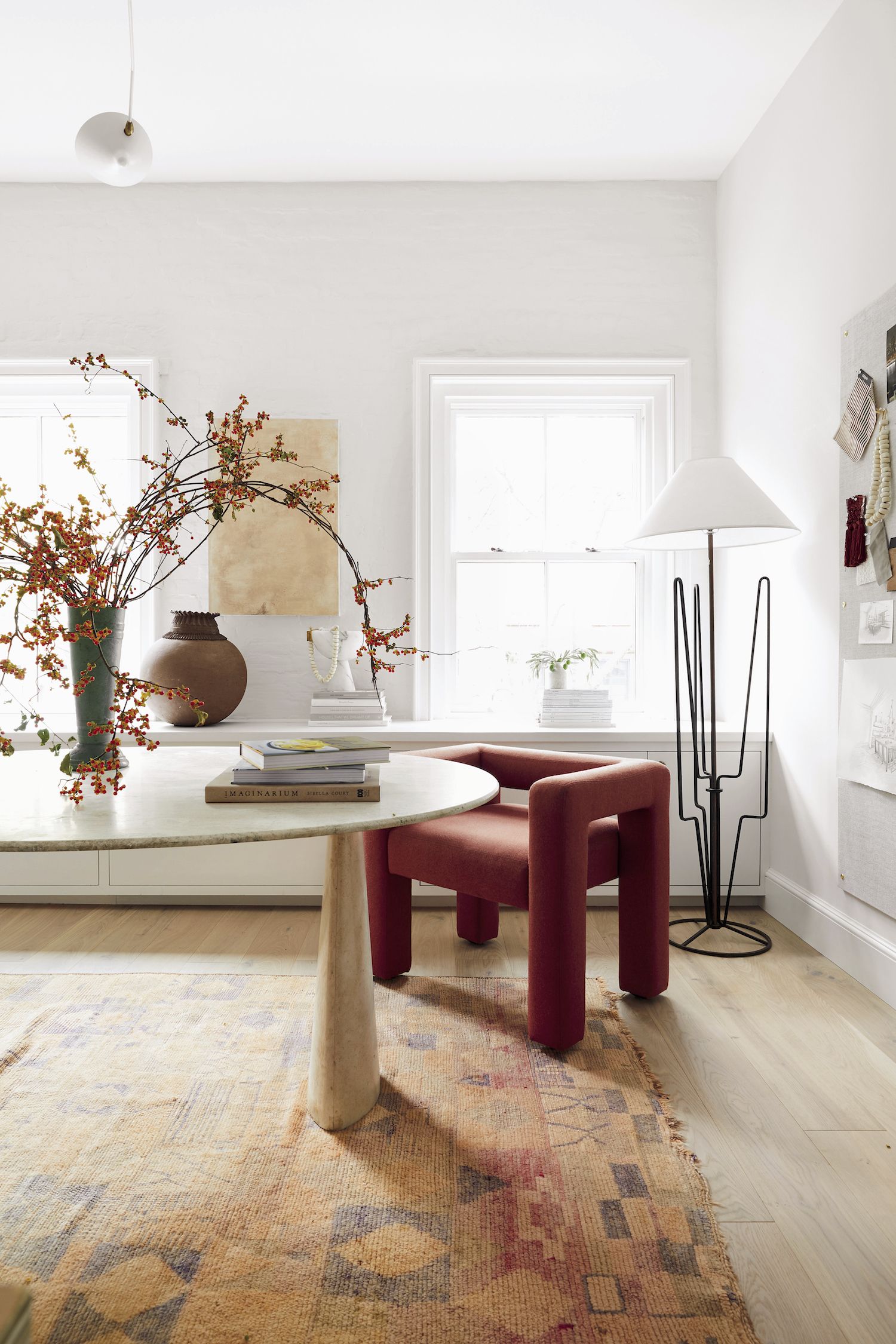 (Image credit: Matthew Williams)
The Livingetc Newsletter
For style leaders and design lovers.
Thank you for signing up to LivingEtc. You will receive a verification email shortly.
There was a problem. Please refresh the page and try again.
Hi Athena,
I absolutely love your style and would love my house to have a similar vibe to yours, however I do not have a designer financial budget. How can you get the same feel and vibe for less? Where do you splurge and where do you save money?
Michelle
Thank you for your thoughtful question, Michelle. As a designer and homeowner, I am constantly asked where to save or splurge in the home and for me, it is a deeply personal question—we all deserve to revel in what brings us the most joy. That said, budgetary constraints are very real and we are all required to make tough choices sometimes when it comes to modern interior design. No matter how big or small the project, there are always constraints as a result of budget but I choose to see them as opportunities—ultimately they provide you with the push and pull you need to create interesting design.
To me, successful design is always about balance, it is a conversation between form, texture and materiality. So although I have elevated elements in my home such as the beautiful Calacatta Monet marble in the kitchen, I chose to pair down the stone with a more humble material like rattan which you can see throughout the entire house in the form of lamp shades and Spanish 70's rattan stools. I am always hunting down unique vintage pieces on resale sites, antique stores, yard sales, or marketplaces. You'll be surprised what treasures you can score at affordable prices if you're willing to put in the scroll time! In fact, I wrote an entire article on the keywords and phrases to use when sourcing vintage vases and vessels online. Nothing beats that thrill of finding a one-of-a-kind piece under $100.
If there is a designer piece you absolutely love, then I'd encourage you to wait and invest in something you could potentially have for 20+ years like a sofa or dining room table. Once you know the brand and style name, proceed to hunt it down on every resale site available to you—Facebook marketplace, Etsy, eBay, 1st Dibs, Chairish, Pamono, The Real Real—I have them all! And don't be afraid to negotiate on price either. Take a risk and submit lower offers on auction sites and see what happens. I've been known to offer as much as 50% less on items and they've been accepted. You'll never know when a dealer needs to get rid of something. I'll also add that this is a much more personal and sustainable approach to design, too and as a bonus, these investment pieces typically have good resale value if your style changes over time. After that, the art is really in the high/low mix and how you style it in your space with both investment designer pieces and modern furniture brands.
Above all, my advice would be to take it slow. Don't be in a rush to create your dream room or home. Manifest, collect inspiration, save visuals, and put a mood board together with your favorite pieces, then sit on it for a while and keep coming back to it to see if you still love it a week or a month later. It's also helpful to ask yourself questions when you're at the decision-making crossroads to help inform your direction and stick to the budget: Do you want to prioritize function or aesthetics? How important is comfort with the things you use daily? Where do you place your heavy-hitting investment? Good design takes time. Get comfortable with some negative space for a while as you collect statement pieces you really love and decorate with intention.
To Ask Athena a question of your own, email our editor on pip.mccormac@futurenet.com. Please note, not all questions can be answered, and no private correspondence can be entered into.
Sign up to Athena's newsletter here.
For style leaders and design lovers.
Athena Calderone is an award winning author, interiors writer, stylist, designer and curator. She has had her home featured on the cover of Livingetc twice.