This clever garden room design by London-based architects De Rosee Sa incorporates an open-plan living and kitchenette area, and can accommodate guests too. It even has its own shower room.
It's the kind of design we expect will become increasingly popular in the current climate, where people are working from home more often, and entertain kids at home too, so having an additional space to escape to is hugely beneficial.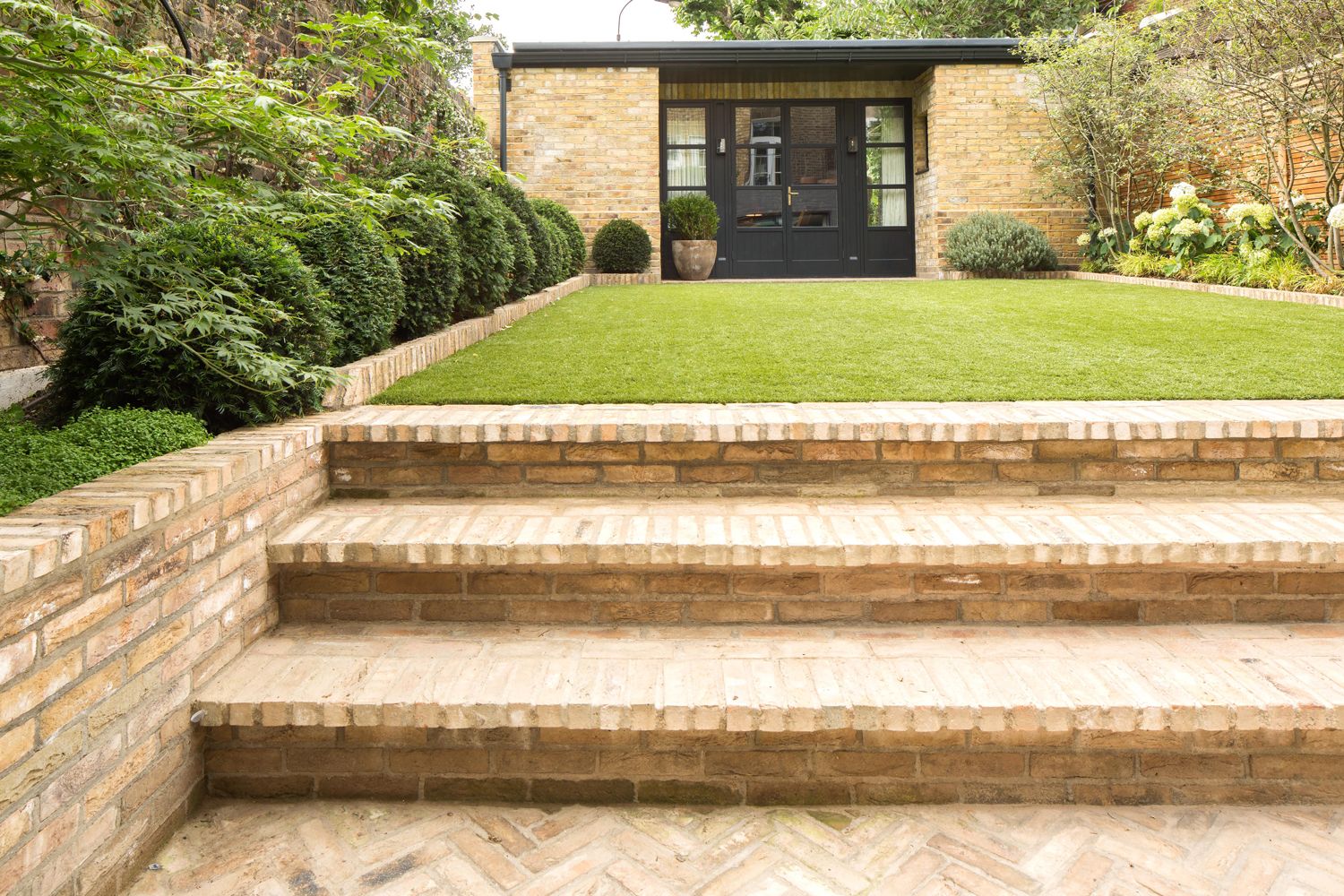 See Also:Garden Room Ideas; From Chic Sheds To Garden Offices & Garden Spas
This garden room come guest house design is also ideal for offering grandparents, in-laws and friends their own little private retreat to escape to when they come to stay.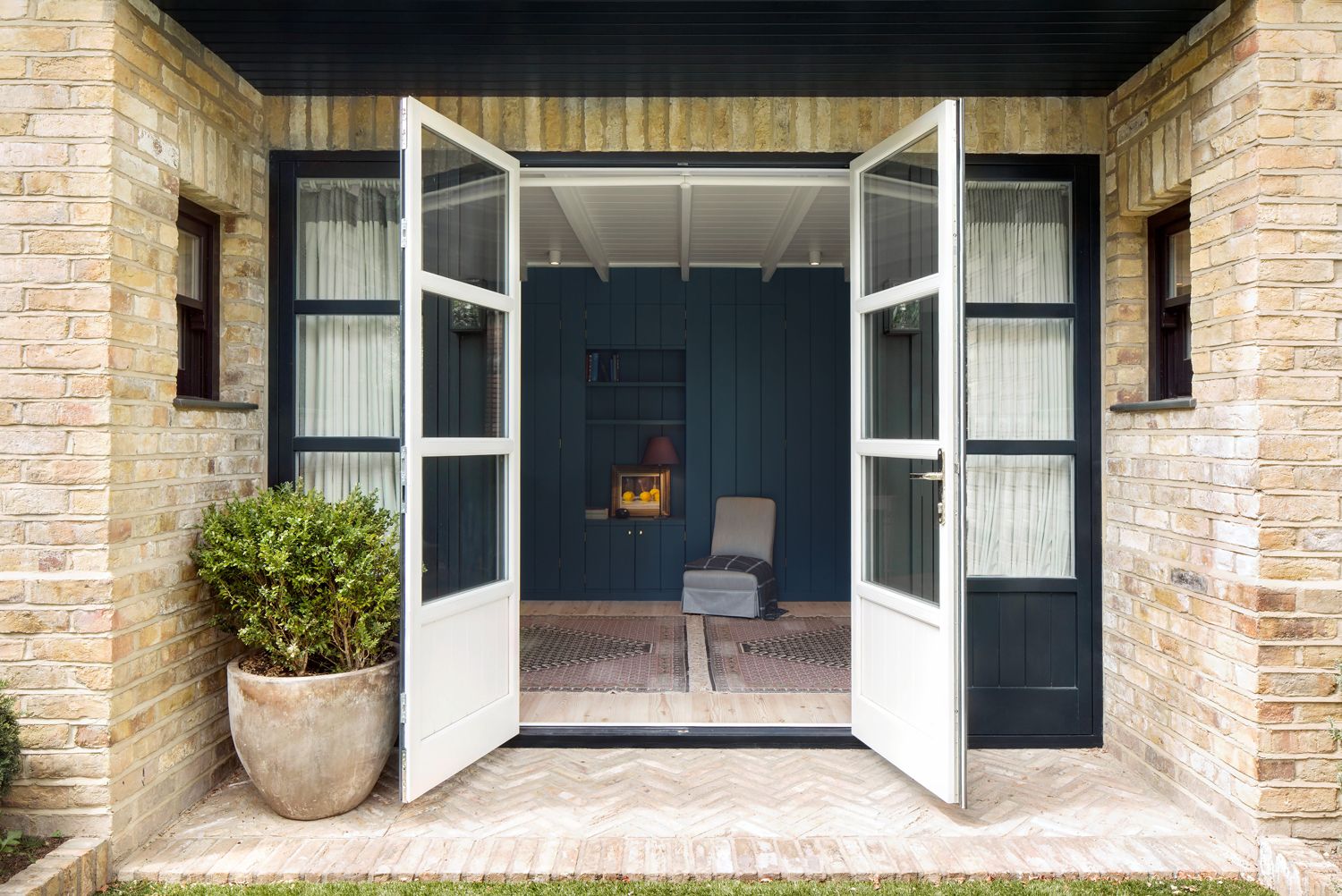 Having completed the interior for this family home, De Rosee Sa turned their attention to the garden and the structure to the rear of this West London property. By demolishing an existing building, the architect was able to design a new garden room to better suit the property and the needs of this space.
The garden room was constructed using London Stock brickwork with a grass section leading to the garden room.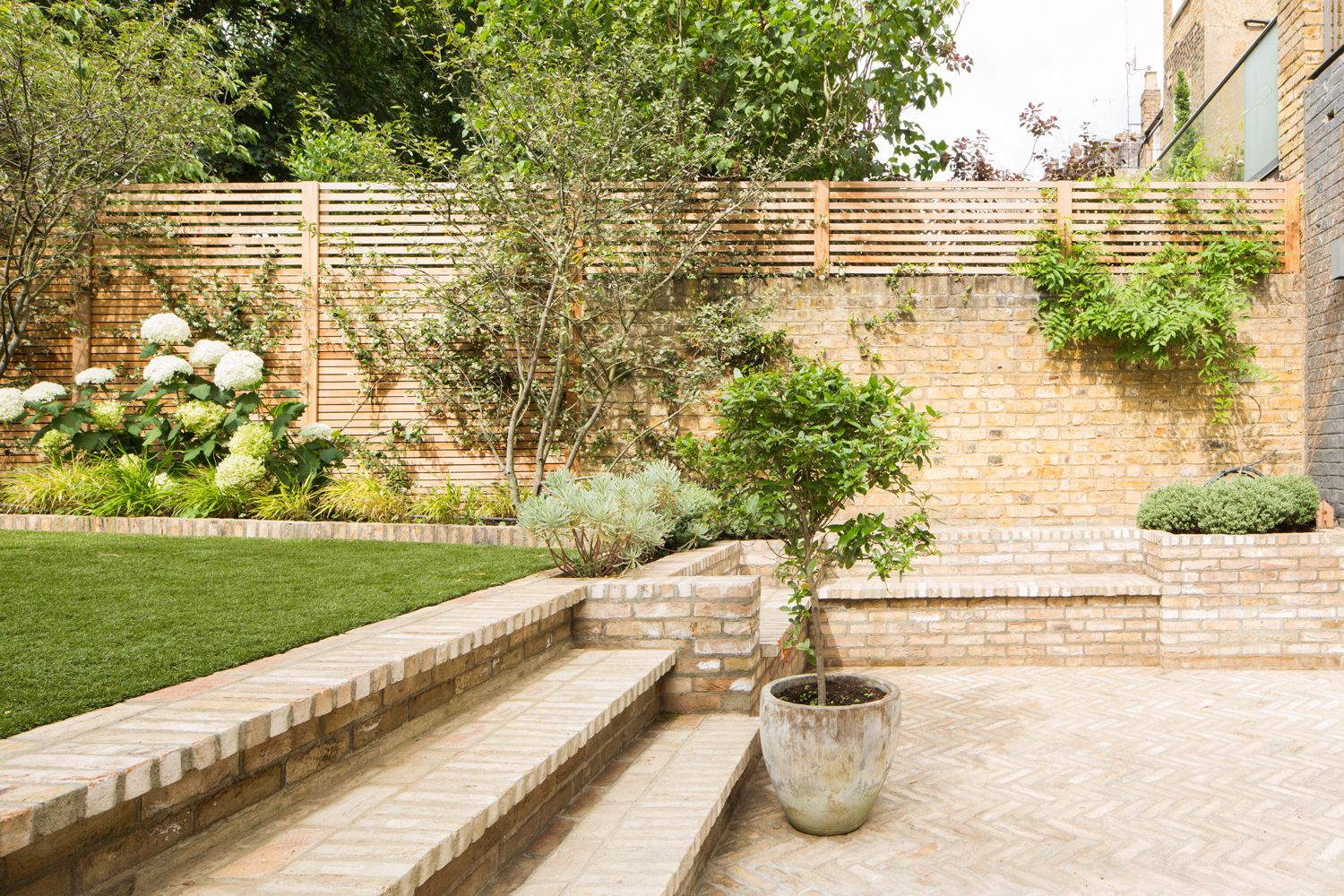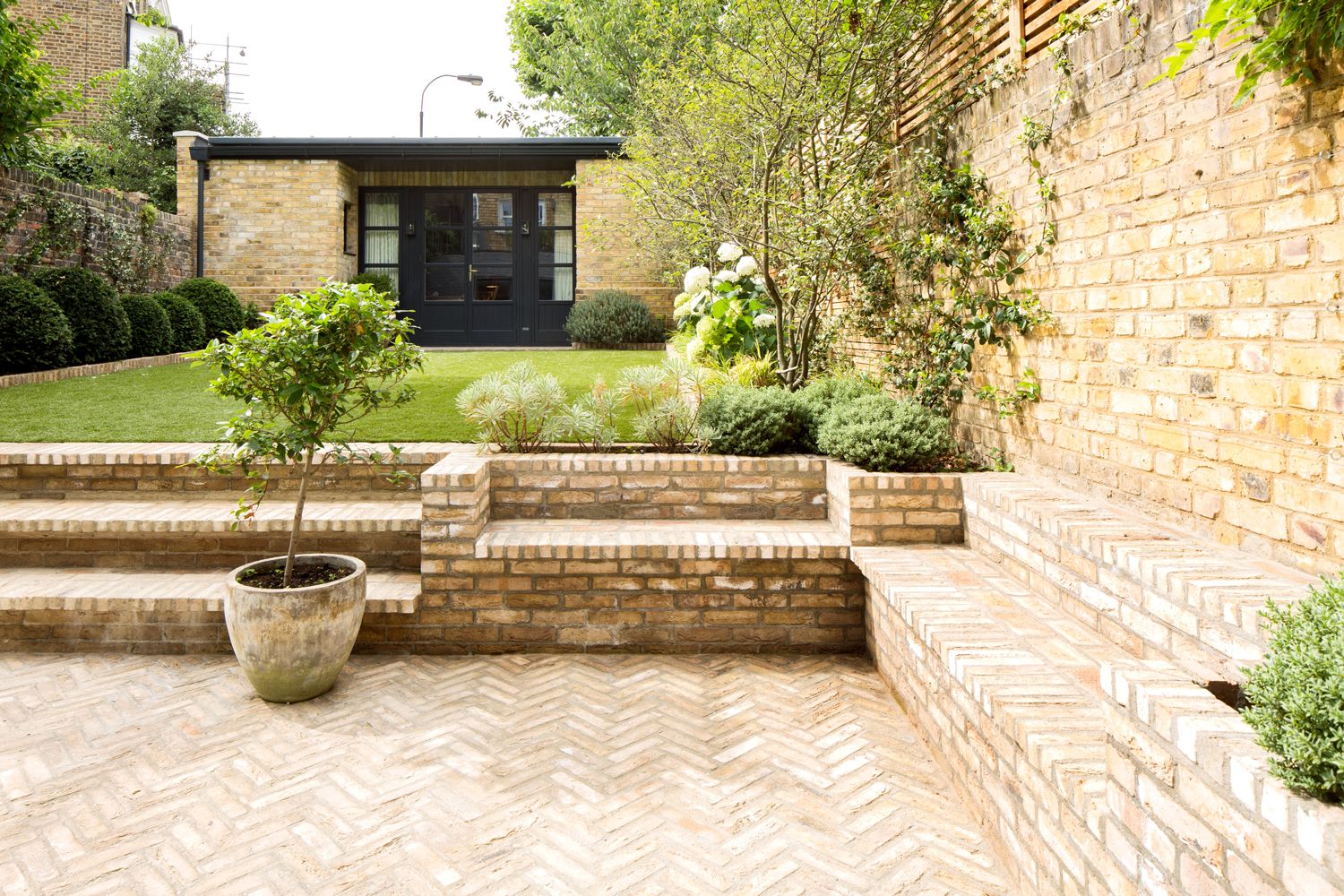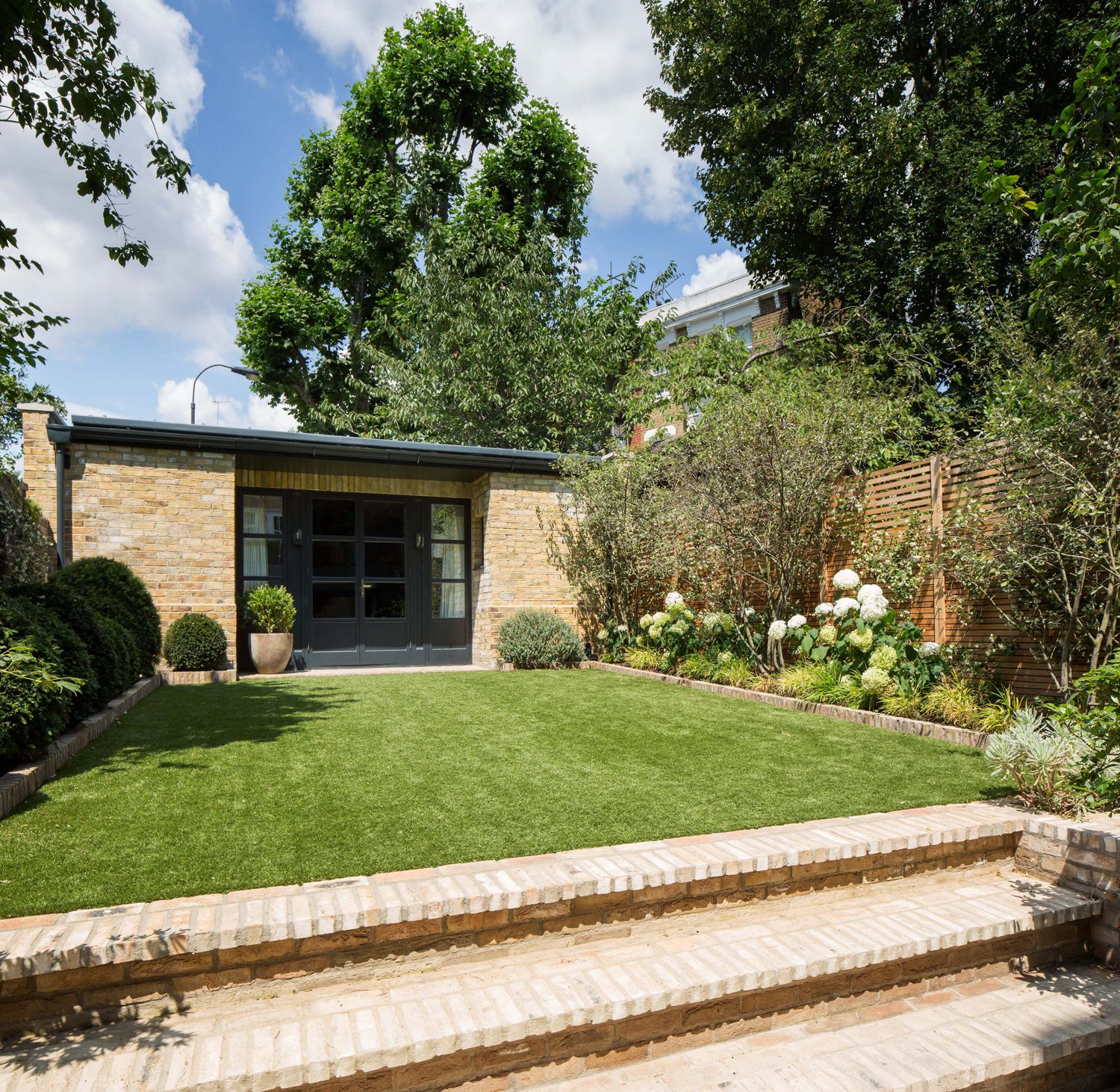 See Also:Chic & Stylish Ideas For Small Gardens and50 Stylish Garden Patio Ideas
The garden room design features sanded floors, wood panelled walls with gorgeous built-in shelves and storage, and an inky blue palette.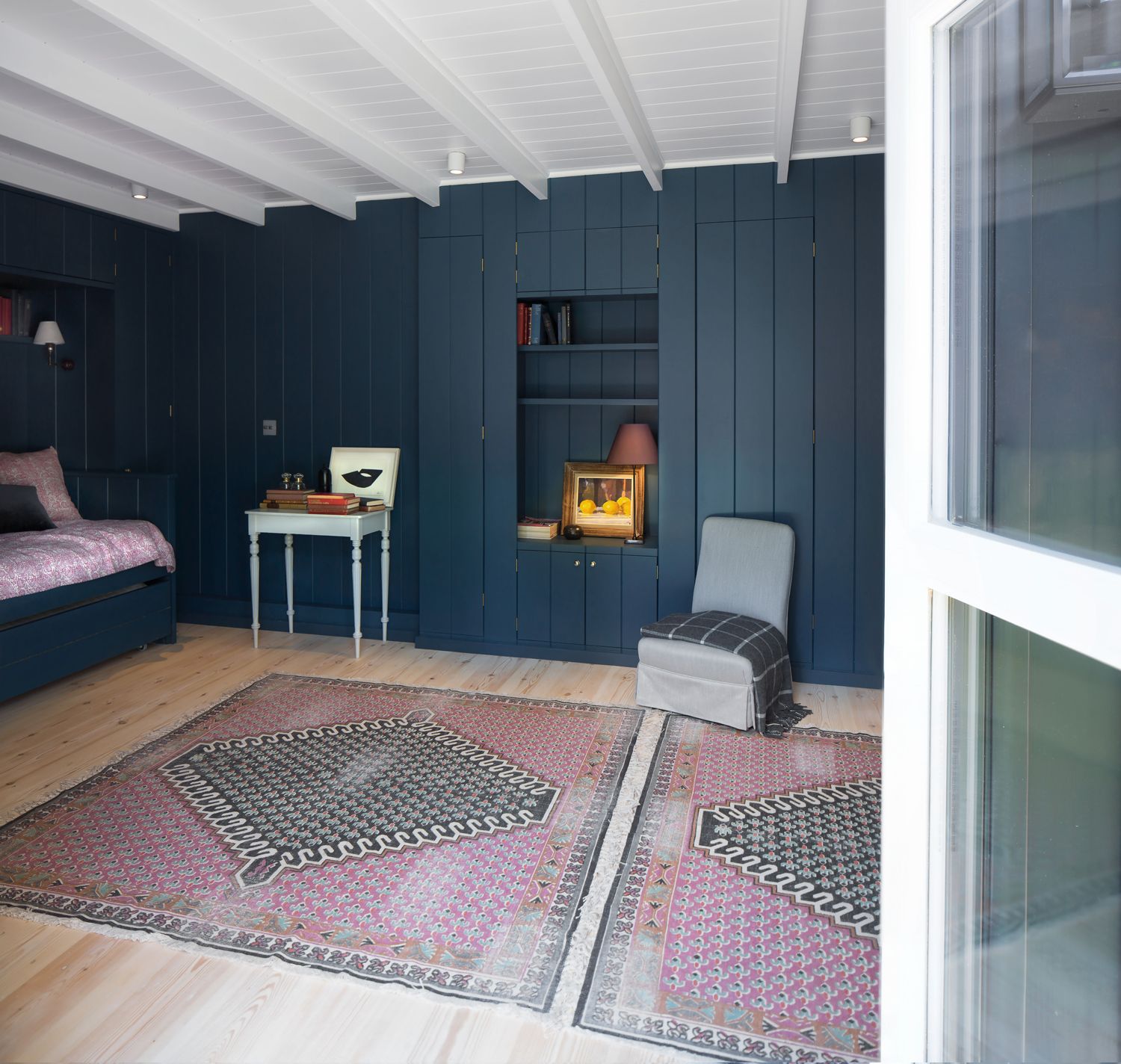 See Also:27 Chic And Stylish Blue Bedroom Ideas andMoody Blue Living Room Ideas
The garden room can now double up as a 'granny flat', with its own kitchenette and shower room, and a striking colour palette.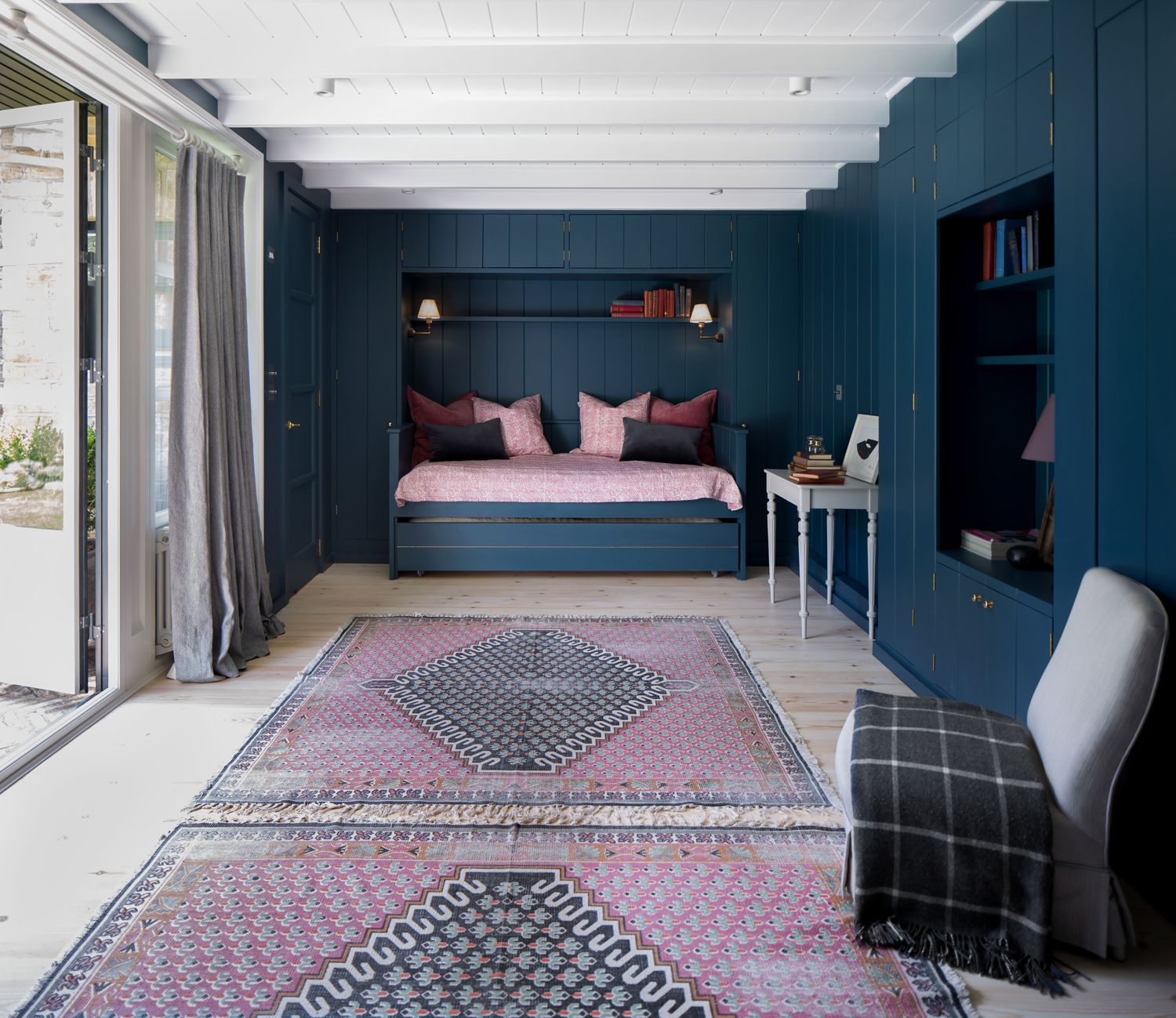 See Also:Small Bedroom Ideas That Max Out On Style
The walls and wood storage were painted in a deep blue to make the space feel intimate and cosy during the winter months, whilst the windows draw light in throughout the summer months. The wooded-clad ceiling was painted white and the floors left unstained.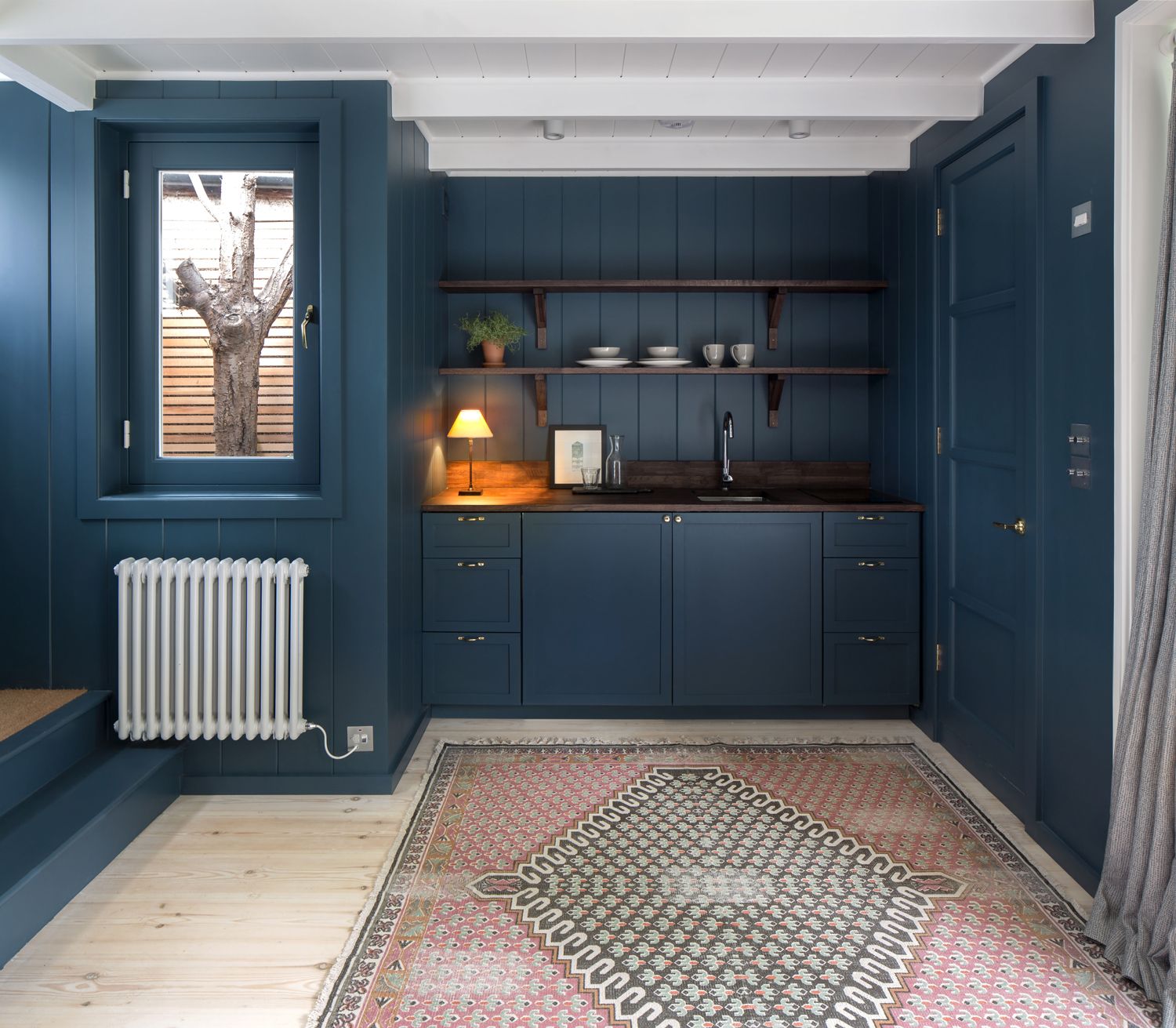 See Also:Stylish Space-Saving Galley Kitchen Ideas
Artificial lighting was kept to a minimum to highlight specific areas of the room and increase the feeling of intimacy.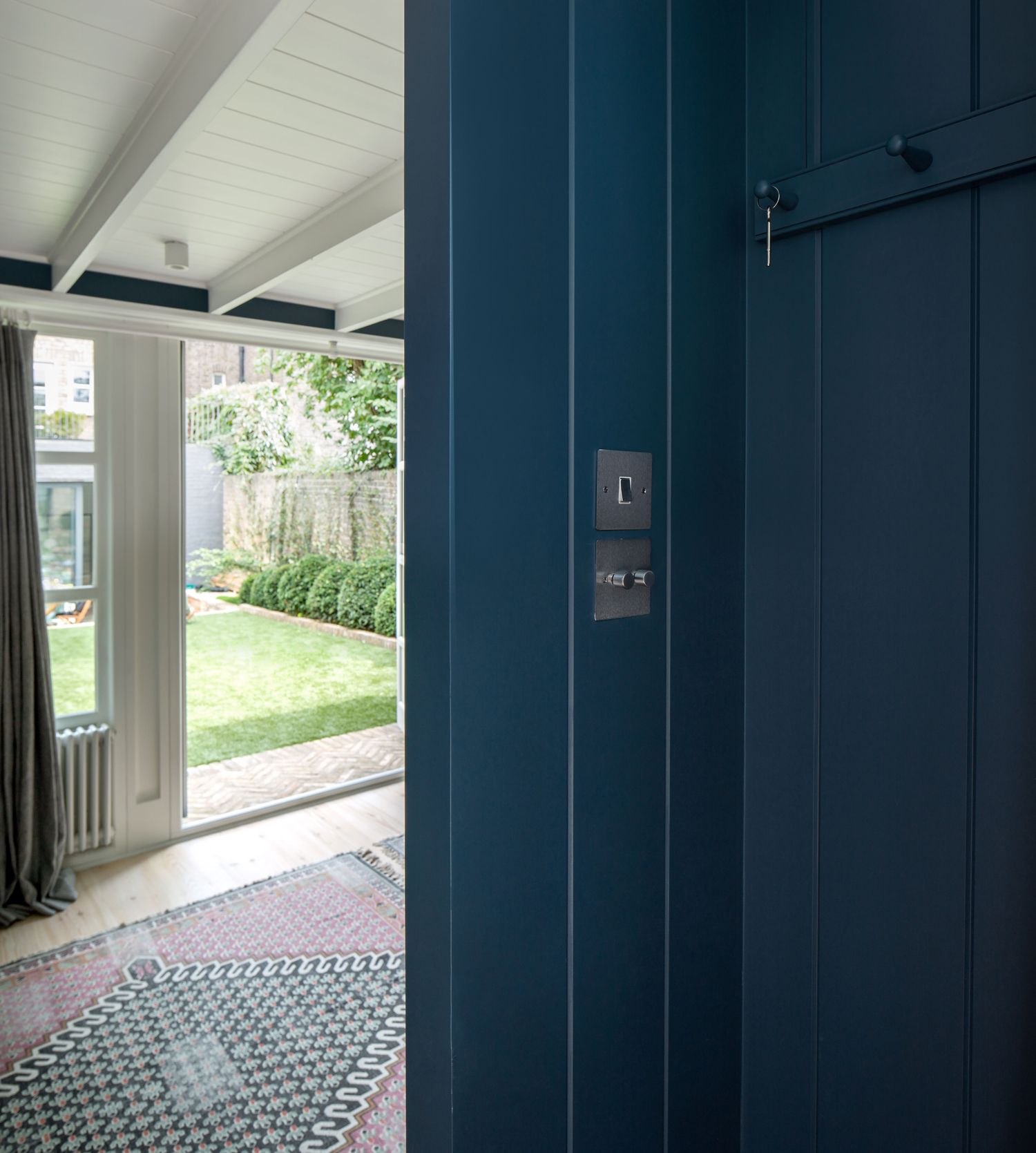 The two rooms to the side of the entrance porch include a shower room and toilet for guests.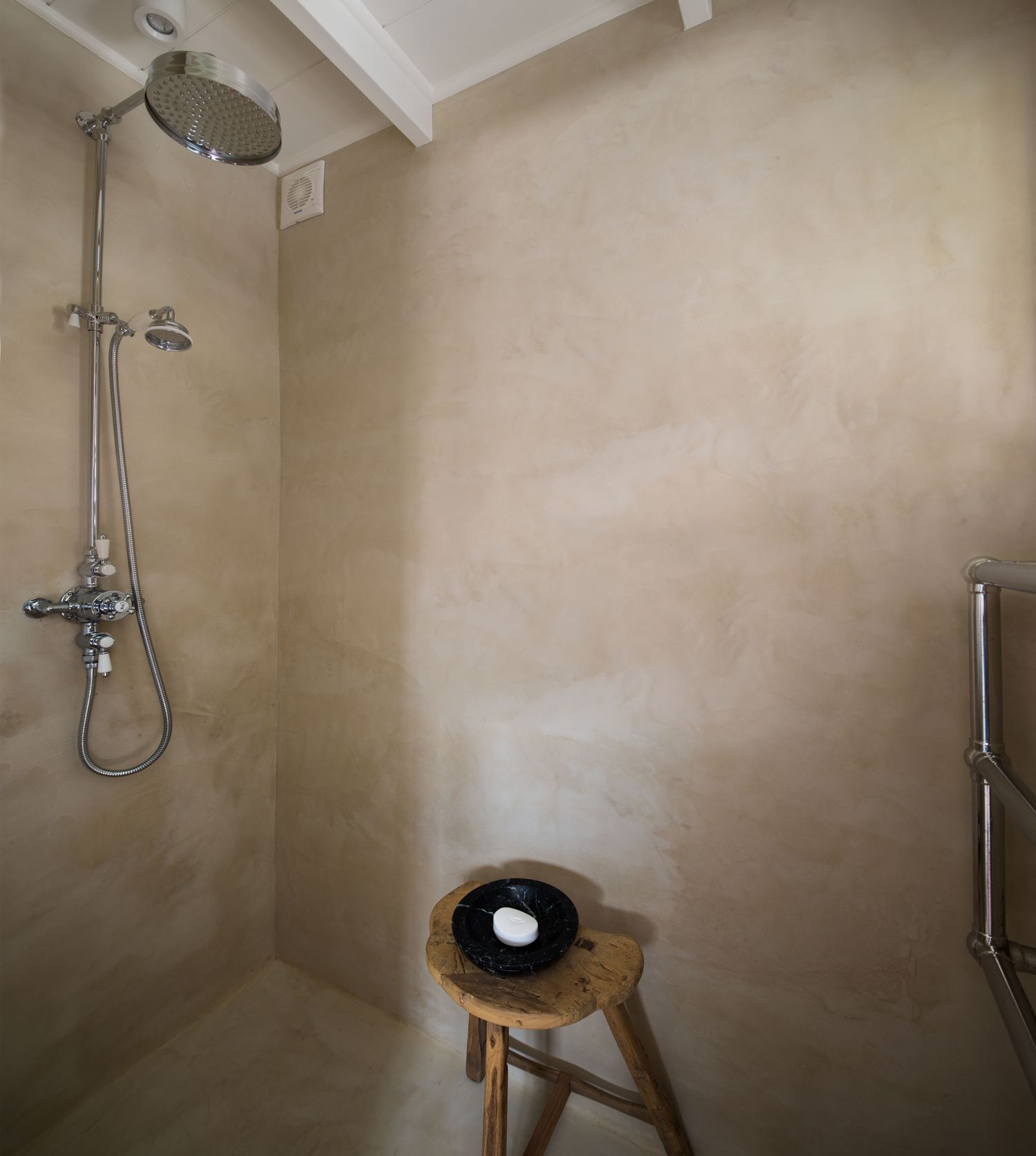 See Also:Stunning Shower Room Ideas and24 Stunning Wet Room Ideas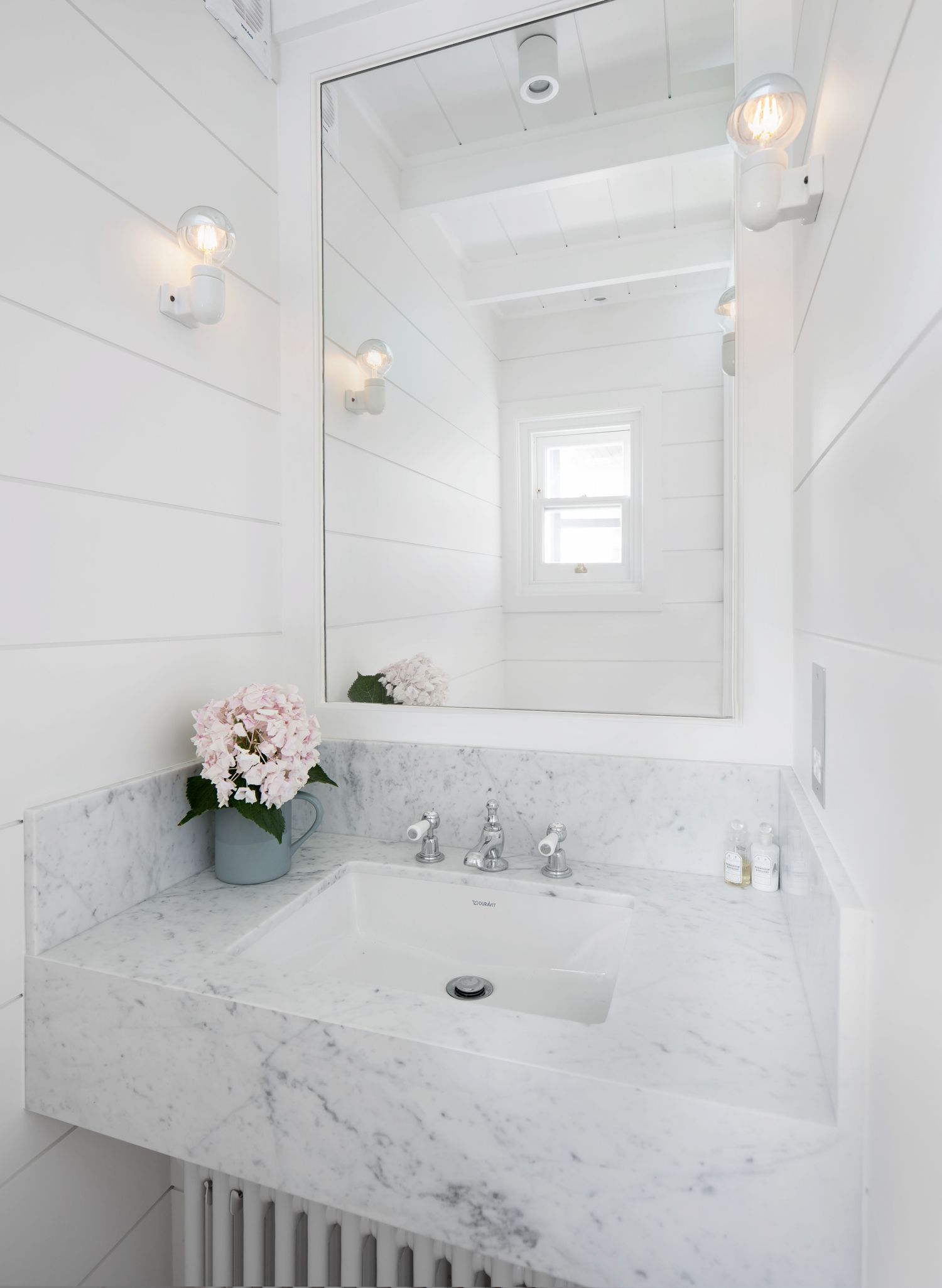 See Also:7 Lessons In Space-Saving Design From A Tiny House On Wheels in Hawaii
It's a very cosy, homely space – we imagine it will be used year-round as a quiet space to retreat to at the bottom of the garden, as well as a multi-functional space which could double as an office, play room during lockdown, or for hosting a vulnerable grandparent during lockdown.
The project was completed as part of the overall house renovation, therefore the cost of building the garden room was combined with the overall cost. A similar garden room to this standard could cost between £2,000 to £4,000 per square metre.
Photography: Alex James