5 inexpensive IKEA buys guaranteed to make your bathroom feel bigger and more organized
The perfect buys to feel more organized and give you extra space in a small bathroom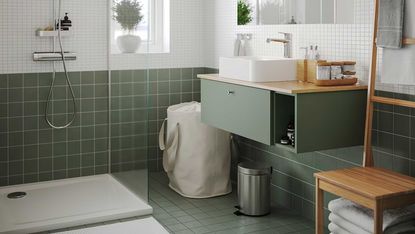 (Image credit: IKEA)
The Livingetc Newsletter
For style leaders and design lovers.
Thank you for signing up to LivingEtc. You will receive a verification email shortly.
There was a problem. Please refresh the page and try again.
The bathroom is a busy space. Often serving multiple people with differing routines and schedules, and all with an abundance of stuff. When you have a bathroom that is restricted for space it can be especially overwhelming when there is a lack of organization, which can also make your space look even smaller.
With a few strategic additions, you can simultaneously organize your space and give the illusion of a larger area. No need to bash down walls or rearrange the plumbing for this one, just a trip to IKEA to transform your small bathroom.
IKEA offers various options for every possible need and caters to a range of color palettes and aesthetics. Take a look and see how you can boost the size of your bathroom.
1. RÅGRUND Chair with towel Rack
Bathroom towel organization is difficult at the best of times, let alone in a small bathroom. There is never the right space for them, they end up clumsily piled on the window sill or slung on the back of the door. This chair, and towel rack situation is one of the best bathroom organizers for sorting your towels out, providing a much-needed bathroom seat plus a bit of extra space underneath for more storage!
We love a multi-purpose piece of furniture and this ticks all the boxes. Providing different levels of storage really maximizes your use of space, this is particularly useful if you have high ceilings that you don't know how to utilize. Its simple clean design also makes it blend in quite easily, enhancing the illusion of a larger space.
2. LILLASJÖN wall storage
When you have a small bathroom you will appreciate the need to make use of space in every possible area. Walls provide valuable real estate that can be used for storage, particularly things that once took up limited floor space.
Thanks to IKEA this doesn't have to mean expensive construction work to build cabinets or bathroom shelving. With the simple assembly that comes with classic IKEA furniture, you will get this up in no time.
The sleek design and neutral color can harmonize with any bathroom tile and could be complemented with other pieces from the same line. Easy to clean and easy to organize, this buy is an instant win for me.
3. SAXBORGA make up storage
When it comes to how to organize a bathroom, a solution to keep all your cosmetics in one place and not scattered around the bathroom in lots of different bags, pouches, and boxes sounds great. And one with a built-in mirror? Say no more.
This clever little contraption is perfect to store your daily essentials in and can be conveniently stored in a cabinet and brought out when you need it. Currently, my makeup station consists of bottles and compacts cluttering the sink and a mirror balancing precariously on the side. It is less than ideal. Until now, I hadn't seen a solution that would work for my small bathroom.
This solution tidies away some of the mess currently taking over your bathroom, in a compact box, consisting of two levels and a lid that doubles as a mirror. As much as we love minimalism purely for design aesthetics, we also love the way it gives the illusion of a larger space. Any purchase that helps to organize clutter and embrace minimalism is a good purchase to us.
4. HEMNES wall shelf
HEMNES wall shelves are another great option for maximizing your wall space. The shelves are incredibly shallow making it ideal for the narrowest of bathrooms. On the website IKEA has it placed above the toilet, making use of a traditionally underutilized space, but really it could be put anywhere.
This bathroom storage is perfect for perfume bottles or other toiletries that don't fit anywhere else. Once you begin to remove clutter, organize it, and reduce items taking up floor space you will be shocked to see how much space you really have.
5. KOMPLEMENT soft closure hinge
A hinge? I know what you're thinking, how can a hinge make my bathroom look and feel bigger? But trust me, this little IKEA hack is the easiest way to create extra storage in something you already have.
Most people put a mirror in the bathroom, and most of them wouldn't consider the wasted space behind the mirror. If you put your mirror on these nifty hinges you can use the space for small items like a jewelry hanger, tweezers or cotton pads, whatever you want!
Mirrors are a well-known way to create the illusion of a larger space so this trick is a double whammy. Get a set of these hinges and get crafty with it, you'd be surprised by how much extra room you can gain with them.
For style leaders and design lovers.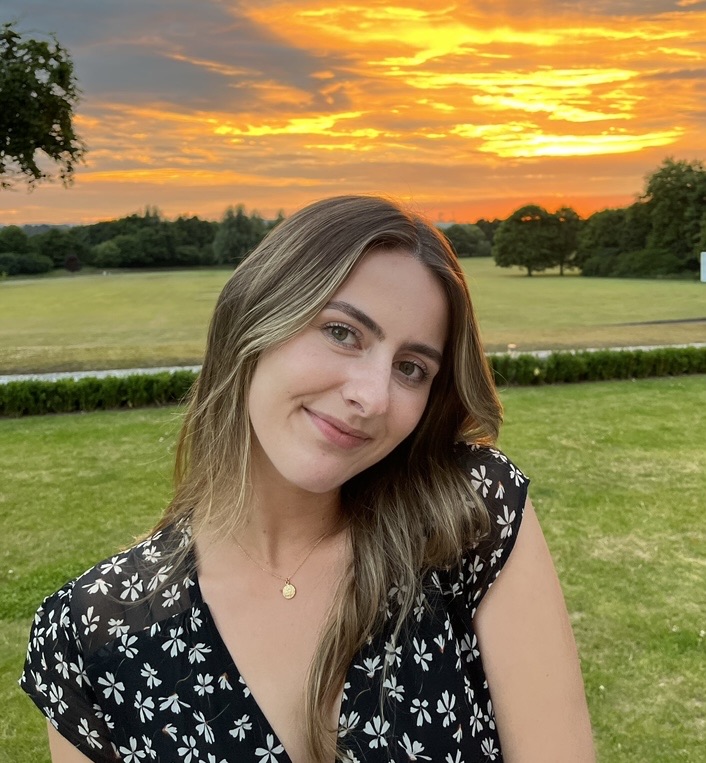 Amy recently completed an MA in Magazine Journalism at City, University of London, with experience writing for Women's lifestyle publications across arts, culture, and beauty. She has a particular love for the minimalist aesthetic mixed with mid-century furniture, especially combining unique vintage finds with more modern pieces. Her previous work in luxury jewellery has given her a keen eye for beautiful things and clever design, that plays into her love of interiors. As a result, Amy will often be heard justifying homeware purchases as 'an investment', wise words to live by.