7 pastel buys to brighten up your kitchens this spring
This season it's all about bold, beautiful pastel buys!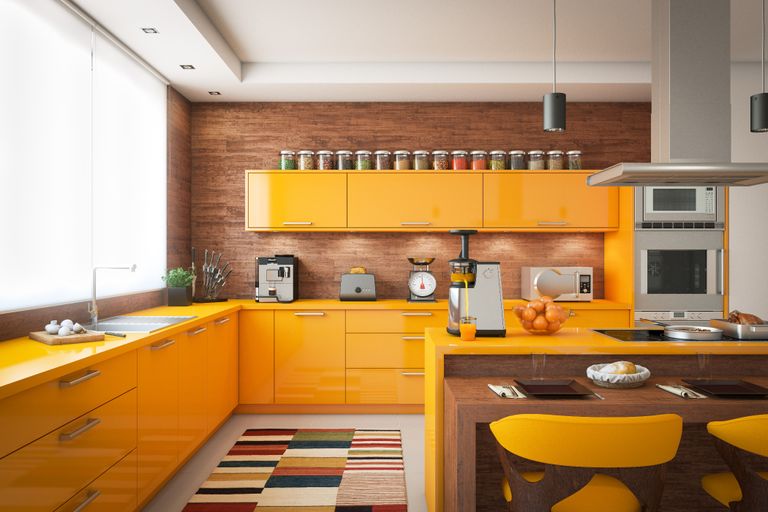 (Image credit: Getty Images)
Spring has sprung, and just like last year, this season is also a bit different from year's past. Some of us might be separated from our loved ones, missing them dearly. While others of us are not, instead, those are left looking for ways to put some much-needed space between those closest to them (literally). 
Regardless of which side you fall, the one common link among us all is clear: we're in desperate need of cheering up. We all need something to make us smile, giving us joy once more, and the solution? Pastel buys. 
Pastel buys are, of course, a spring necessity. However, this year, instead of diverting your go-to blues, yellows, and purples (to name a few) solely on your wardrobe selections, implement that same amount of effort into one of the most crucial rooms in your home: your kitchen. 
Think colorful coffee makers, bright, bold refrigerators, and of course, all of the multi-colored mugs you can get your hands on! 
Every single pastel piece will lift your spirits and fill your room with joy, and if you're struggling to believe us? See for yourself.
Here are seven pastel buys to perfect— they will revive the spring in your step! 
1. Go all-in and invest in a brand-new refrigerator
2. Try a touch-screen air fryer
3. Serve up every meal in style, thanks to the most divine dishware
4. Or gravitate towards a selection that's a bit more moody
5. Infuse a hint of lavender into your morning routine
6. Whip up tasty treats with this majestic machine
7. Allow this peach toaster to perk up your morning
Still, want more? Check out additional pastel buys below: