Lights fantastic - the vibrant neon trend that is on track to be big news in 2021
The neon trend shows no signs of slowing down, here's how to style it in your home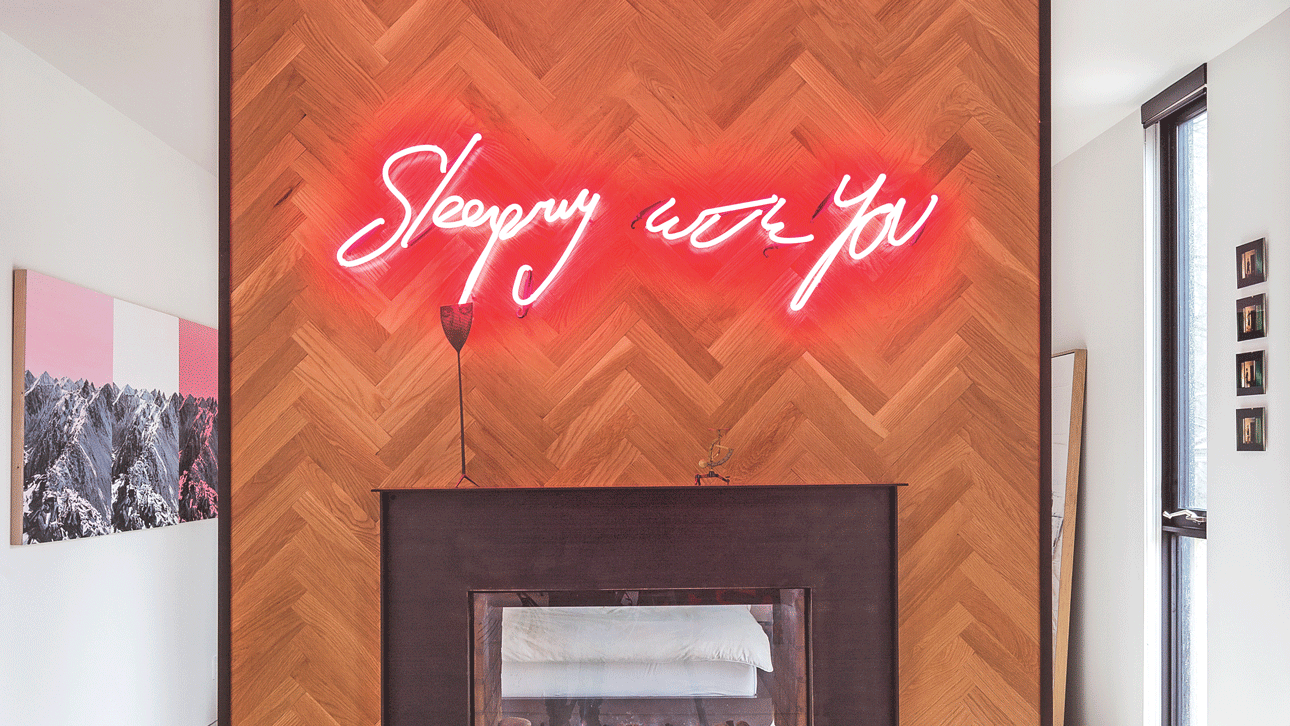 (Image credit: Matthew Williams)
Neon has come a long way from its roots in the 80s and 90s. Neon lights have become works of art adorning the most stylish walls, and splashes of neon shades, when used carefully, can lift a whole room. So it is no surprise that the vibrant neon trend is set to be big news in 2021.
Pinterest reported an 800 per cent increase in searches for 'neon room' during the last year, and the trend shows no sign of slowing down. Neon LED lights have lead the way for the trend, transforming dull and tired walls into works of art.
If you are looking to introduce the Neon trend into your home Lucy Ackroyd, Head of Design at Christy suggests starting with an LED light.
To dip your toe into neon without looking like the set of a 90s rave, Lucy recommends: "LED light signs with fun, quirky sayings or lyrics that mean something to you are the perfect entry way into the neon trend,' she says.
'Stick to a simple neutral colour palette elsewhere in the room such as whites or pale greys and let the neon design elements do the talking,' she suggests. 'To create a cohesive room, match your neon sign with a pop of vibrant colour such as a fuchsia velvet throw.
Neon works of art aren't anything new, they have been around since the 60s, pioneered by the likes of Joseph Kosuth and Tracey Enim. They transformed the material originally used to adorn shop fronts into sculptural works of art.
Luckily, these days you don't need a fortune to invest in a piece of neon art. More affordable, but equally stunning versions are available from brands such as Rockett St George and Made.com.
If you are looking to add interest to your home office or make a statement in the kitchen, neon lights are the perfect way to do this.
However, you don't need to invest in neon to dip your toe into the trend. Adding splashes of neon shades throughout your home, from table legs painted a zesty yellow or a neon coloured throw can instantly lift your home.
What better way to beat the January blues than adding a splash of neon to your home.
I am the News Editor on Livingetc.com. I have worked as an interiors journalist since graduating with a Masters's in Magazine Journalism from City, University of London in 2018. I started out my career working on women's weekly magazines but made the shift to digital journalism in 2019 to join the Ideal Home website team as a news and features writer.
During that time I nurtured my love of interiors and trends, and received a nomination as AOP Digital Publishing Rising Star 2020. Outside of work I love to sew, knit, and try my hand at a range of new crafts, I am currently dabbling in ceramics. I can't think of a better way to spend my weekend than browsing a haberdashery or antiques fair for hidden design treasures.