Matthew Williamson's tip for renovating a house on a budget is so simple, but incredibly effective
Renovating a house on a budget? See the savvy ways to control costs when managing an interior redesign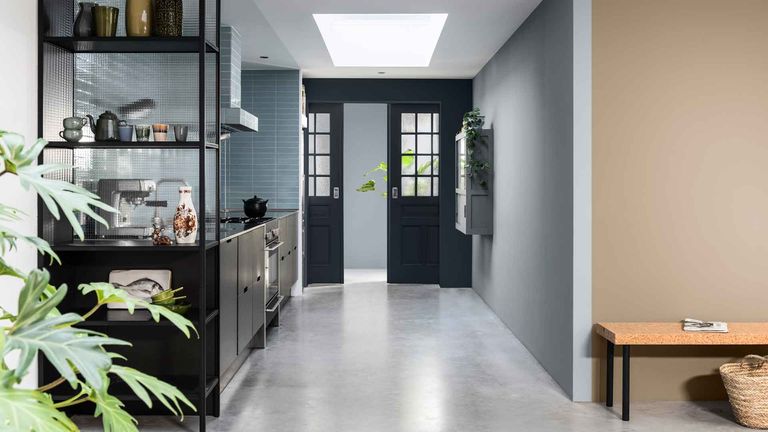 (Image credit: Dulux)
Looking to keep renovation costs low? However much you have to spend, it's important to use it wisely.
No-one wants to make expensive mistakes or let costs spiral out of control when redesigning a home, but there are some simple ways to prevent busting your budget. We loved designer Matthew Williamson's simple and savvy tip to keep a project on budget and still looking beautiful.
See more: Modern home decorating ideas - 18 striking design ideas worth copying
'Planning is key to hitting budgets,' says designer, Matthew Williamson. 'Think of your room like a painting and start with the floor and walls first, then add the larger items before you focus on the details.'
'Lots of lovely little bits will look odd in a room where the flooring and wall colours are a little off, whereas a room with a great floor and wall colour will no doubt need fewer items in it. This may also save you money in the end.'
An empty room is often referred to as a blank canvas but it's all too easy to get carried away with the decorative details before the fundamentals are in place. The designer is known for his love of color and liberal use of bold and bright hues and had a few words to share for those who'd like to be a little braver.
'Paint a wall in your home a brighter tone than you'd usually gravitate towards - does it lift your spirits and bring some joy to the space? I suspect it most likely will and in both instances you can revert back to neutrals quite easily if it's not for you,' he says.
Where do I start when designing a room?
'Work out what you love first and establish a look you are aiming for ideally on paper in the form of a collage of inspiring images. Stay on track with that vision and see it through to the end,' says Matthew.
'If you plan the basics first the whole process will be a lot easier and no doubt more fun too.'
What order should I decorate?
'Once you've decided on the walls and floors, it's the mid ground you then need to "paint in" sofas, rugs, dining tables etc, the big ticket items you want to get right.'
See more: 10 designer furniture pieces worth the investment – and where to buy them
How can I customise my space?
'Only once at this stage does it make sense to fill in the foreground, the smaller items such as lighting, textiles and all the ornamental finishing touches which will bring the room to life and reflect your personality.'