10 designer furniture pieces worth the investment – and where to buy them
Buying iconic designer furniture is an investment for many reasons. From a classic Eames chair to the Flos floor lamp, we look at the most timeless pieces and where to buy them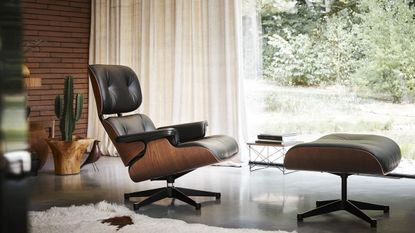 (Image credit: Nest)
The Livingetc Newsletter
For style leaders and design lovers.
Thank you for signing up to LivingEtc. You will receive a verification email shortly.
There was a problem. Please refresh the page and try again.
Buying timeless designer furniture won't just make an impact on your decor – lots of design classics are labelled as such for a reason, to take centre stage in a room – but you can guarantee you'll be sitting on that sofa, turning on that light or eating from that chair for a lifetime. Not just that, but should you be after vintage options, you can tick that sustainability box, too. Buying secondhand has never been more popular – especially when it comes to furniture. We're talking iconic modern furniture for living rooms from the Eames recliner chair to the Flos lamp and the Soriana Sofa that can be bought both new and from notable vintage sellers.
"We're seeing a rise in design classics appearing in the houses we like to feature, with mid century favourites like the Eames lounger being used next to modern pieces like the Ghost chair - yes, it's back!" says Livingetc's editor Pip McCormac. "There's a timeless comfort in these familiar shapes, making a room feel homely simply because these designs are held so dear. Also, don't forget that they became classics for a reason - usually because they're extremely comfortable - which has got to be appealing right now."
When buying, obviously be sure to look for tags or labels – these may be less prominent on some pieces such as thin chairs or lighting, but take a good look. From these labels, you should be able to tell both when and where the piece of furniture was first created – whether vintage or brand new. As for when you are shopping online, be mindful that some websites sell replica designer furniture, so if you are getting a bargain it is probably a replica. Also, your best bet is to stick to well-known websites such as Heal's, The Conran Shop and John Lewis & Partners. The furniture you use daily is more than worth the investment (especially in times like now) and these top buys below are sought-after for good reason.
What to invest in yourself? Whether for your living room, a home office or bedroom, keep scrolling for what to buy to bring a touch of old-fashioned chic into your home in 2021.
1. Wishbone Chair by Hans Wegner
The Wishbone Chair is a much appreciated piece of designer furniture. Jack Pannell, Design Director of Common Ground Workshop, says: 'The Wishbone chair has been used time and time again to create beautiful minimal interior palettes for our residential projects. Clients who are attracted to a Scandinavian aesthetic can often be put off by the starkness of typically angular and predominantly wooden seating' comments Jack. 'The cord seating cushion and y-shaped backrest of the Wishbone chair really help to soften the frame, making this a design classic and an all-round power-product that's a must-have for contemporary living and dining spaces.'
2. Stool 60 by Alvar Aalto
Campbell Thompson knows a well designed item of furniture when he sees it. He is the Head of Buying for Furniture and Lighting at design mecca, The Conran Shop. Campbell explains: 'What I love about the Artek Stool 60 is the innovative construction that enables a solid wooden leg to bend at 90 degrees,' explains Campbell. 'It is this innovation that directs the familiar form used throughout the Alvar Aalto designs for Artek. The Stool 60 is a stool that you'll keep for life, a beautifully simple stool that stacks for easy storage and used by customers as either a stool or side table in the living room, or equally, as a bedside table in the bedroom. The overall attraction is its quiet and timeless elegance that can be worked into any interior. The fact that Artek has a 2nd Cycle website dedicated to selling original pieces from the 30's to present day is testament to the strength and enduring appeal of this iconic design! And coincidentally, this April, The Conran Shop is launching an exclusive series of birch Stool 60's in 7 vibrant linoleum coloured tops, all set to become future collectibles!' Campbell says.
3. LC3 Armchair by Le Corbusier
Appreciating good design comes naturally to Louise Lythe - Louise is the Associate Director at David Collins Studio. Louise comments: 'The LC3 Armchair was conceived in 1928 and formed part of this collection of custom furniture designs specially created for the exhibition Salon d'Automne to complement and showcase their unique and modern interior design aesthetic.' comments Louise. 'The materiality and form of the LC3 piece fully reflects the modern aesthetics of the Machine Age through the use and contrast of industrial tubular steel with the comfort and luxury of the exquisite leather upholstery. One of Le Corbusier's lesser known quotes 'The home should be a treasure chest of living' is really relevant now - a home should contain a collection of pieces that are special to you and that bring you joy.'
'The iconic LC3 Armchair is one such special piece, and it's adaptable too. It can be styled in numerous ways; Create a modern gallery feel by placing the chair within a monochromatic scheme set against a black and white photos or a collection of artworks. Offset the materiality of the steel frame and leather against softer natural materials such as woods and plaster walls and linens, or create a contemporary feel to your LC3 chair through the use of a coloured frame as offered by official supplier Cassina and use tonal upholstery to complement the frame.' explains Louise.
4. Ph5 Lamp by Poul Henningsen
A longstanding fan of well executed Danish design, Sally Mackereth, of Studio Mackereth, says: 'This familiar 50s design classic, the PH5 is a large scale version from the eponymous PH series of lamps by Danish designer, Poul Henningsen whose first collection was launched over a hundred years ago. Originally developed for museums and galleries, Henningsen's preoccupation with directing light whilst avoiding the glare effect resulted in this glowing flower head shape of soft ambient light that diffuses from each scalloped petal. This soft halo effect makes these clever fittings ideal suspended low over a kitchen counter or table - ideally on a dimmable circuit to set the mood.'
5. Soriana Sofa by Tobia & A.Scarpa
Jenna and Mariana, Co-founders of Interior Fox, an interior design studio, explain: 'A 70s classic, the Soriana sofa is no longer in production, so is now a much sought-after collector's piece of Italian design. Its low-slung and sumptuously soft profile invites you to really sink in and appreciate its unique style and shape. This iconic piece of furniture deserves to take centre stage, so with this in mind we'd pare back the décor with simple neutrals and textures. The sofa's soft lines work well contrasted against wooden accents, such as a drum side table, and textures such as jute floor coverings.'
6. Diamond Chair by Harry Bertoia
Jenna and Mariana, Co-founders of Interior Fox, an interior design studio, say: 'A true icon of mid-century modern design, the fluid, sculptural Diamond chair is both elegant in design but ergonomically comfortable, meaning it's well suited for leisurely lounging. Create a design statement in the dining room by grouping together around a tulip table. Choosing a table without prominent legs will mean there's nothing to detract from the delicate angles of these chairs. Alternatively, the Diamond chair works equally well as a standalone accent piece. Create beauty in places often overlooked, like the hallway or an awkward corner of a room. Complete the look with mid-century pieces of art on the wall and a side table, though keep things simple so this chair can shine.
7. Atollo Lamp by Vico Magistretti
Chrystal Ohoh, Interior Designer and Co-founder of Mamedovaite & Ohoh Interior Design Studio, says the entire lamp 'lights up' as an object 'giving off both direct and diffused warm glow which is unlike a traditional table lamp with a shade.' Chrystal explains, 'it's definitely a statement piece. The Atollo is great for mood setting as you can control the brightness with a dimmer - its soft quality of light is very pleasing and helps to create an ambience in a room. It is a design classic, but one that embodies quite a discerning and quiet character, subtly oozing style and adapting into different surroundings effortlessly with quiet charisma.'
8. Arco Floor Lamp by Flos
'The Arco floor lamp was designed in 1962 by the Castiglioni brothers. It's a bit like a shining beacon of the iconic furniture class. The light's clever mix of simplicity, materials and functionality have undoubtedly contributed to the light's success - it's so beautifully constructed', says Petra Arko, Creative Director and Founder of Bergman and Mar. 'Even today, this light remains a perfect response to a need for a suspension light without the need to drill holes in the ceiling and run electrical cables. The Arco light offers the perfect mood light over a dining table or a living space whilst its shape creates the perfect counterbalance, framing every room with its elegant arc shape.'
9. Eames Chair by Charles & Ray Eames
Rukmini Patel, Interior Designer and Founder of Rukmini Patel Interior Design Studio, says: 'The Eames Lounge chair is the ultimate 'classic' piece of furniture - luxurious and functional. It's one of my favourite pieces when designing a study, and it can be used with equal great effect when creating an eclectic look - as seen in the classic American TV show, Frasier - in other parts of a home, too. What makes this piece a true classic, I think, is the use of wood. This gives it a timeless feel.'
10. Barcelona Chair by Mies van der Rohe & Lilly Reich
Sigmar's own furniture specialist Nina Hertig, says: 'The Barcelona chair by Mies van der Rohe and Lilly Reich was conceived as a ceremonial chair, so we find that it works best in an interior where it has space around it to breathe. It's a timeless classic and shines - in particular - when given its own spotlight. And the leather wears with such personality, which seems to give it that added likeability factor to discerning buyers.'
Find more info at Heal's.
For style leaders and design lovers.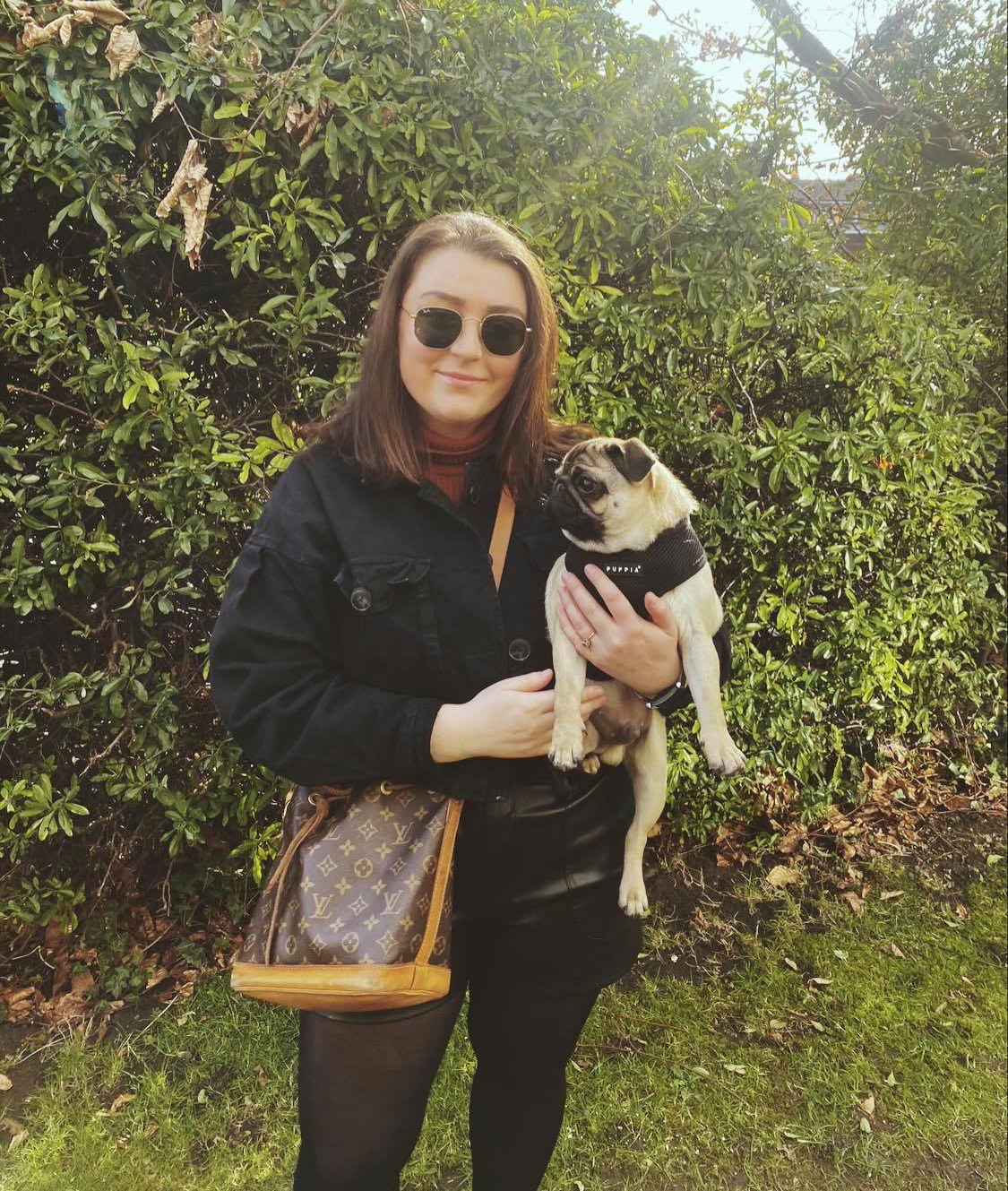 Annie is Livingetc's Deputy Ecommerce Editor, and with a penchant for shopping and four years of ecommerce experience in her cart, she's more than equipped to advise when it comes to exactly the home decor you need to buy for your home. With a particular love of home fragrance, she always ensures her interiors emanate a luxurious scent to match her bijou residence. Annie and her team work to provide you with the best in-class content, whether you are searching for fluffy towels for your bathroom, clever drawer organizers for your kitchen or even a new dinnerware set for when guests come to dine. Whatever the season — or the latest trend — Annie and her team work to cover events for Livingetc, whether that be holidays or sale events, spanning Mother's Day to Black Friday.
Annie's knowledge has been sprawled across several homes websites, including Real Homes, Ideal Home, Homes & Gardens and Gardeningetc. She has also injected her ecommerce skills into the titles of Woman & Home and Country & Townhouse.
Annie lives in South East London in a sizeable two-bed apartment with her husband-to-be and her Pug called Doug. Annie's space, though surprisingly substantial, lacks storage space meaning that she's always on the lookout for things to buy to maximize space at home. She's currently redecorating this space whilst on a budget, and loves discovering a dupe or DIYing something to look triple its price tag. Next on her list of things to do at home are DIY crittal-style doors leading from her living room to her hallway.
You can follow Annie's home Instagram account at @athome.withannie.