The best fast-growing trees for privacy, shade and a more mature-looking backyard
Looking for quick gratification from your garden planting? The best fast-growing trees promise a fuller, private backyard in no time at all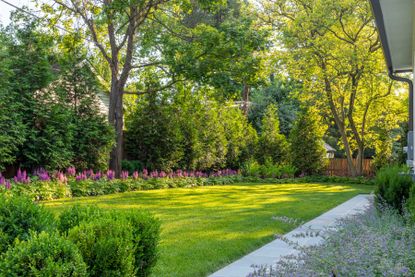 (Image credit: Kate Wichlinski. Design: Richardson & Associates Landscape Architecture)
If you're relying on trees in your landscaping schemes to create privacy from neighbors, shade or even as the ornamental features, larger, more mature trees can be expensive, while planting young trees can leave you feeling a little exposed in the short term. The solution? Fast growing trees that take much less time to reach maturity and provide quicker gratification in your backyard.
So what makes a tree fast growing? We're not talking instantaneous, bountiful growth of the likes bamboo, the fastest growing plant on earth which can grow up to a few feet per day. Trees referred to as fast growing are those that grow several feet a year, but as much as 8 feet in some instances.
It makes them some of the best trees for privacy, creating a screen that's mature enough to block out neighbors within as little as a year. But which are the best to choose for a garden? We asked landscape designers and plant experts to get the lowdown.
What are the best fast growing trees?
There are many different trees that can be considered as fast growing, the thing to consider is: what's it's purpose?' asks New York-based landscaper Jonathan Fargion. 'Is it for a privacy screen? For decorative purposes?' This can help guide your choice.
You should also refer to the USDA plant hardiness zone of your area when tree landscaping for the best chance of success in growing happy and health trees. 'I favor choosing a tree well-adapted to your planting region, so consider this list as a way to jump-start your research on the best trees in your area,' says Pete Smith, program manager of Urban Forestry at The Arbor Day Foundation.
1. Cryptomeria japonica
Cryptomeria Japonica, sometimes referred to as Japanese cedar, is a fast growing tree that has a great presence in a backyard that has tiered branching that makes it great for screening your space.
'Like the Latin name suggests it is not native to America, but it's a very handsome evergreen tree, that can grow up to 2' to 3' per year,' explains landscape designer Jonathan. 'This specimen has a very nice conical shape and it grows quite a bit also in width. It looks like a fluffy green giant to me, and it has a nice movement too, when the wind hits it.'
2. Weeping willow
One of the fastest growing trees you can choose for your backyard is the weeping willow, which can gain surprising height in the course of a year to help your garden look fuller, sooner. 'My personal favorite and one of the fastest growing deciduous trees, the weeping willow is an excellent choice if you want to see an established tree sooner than later,' says Zack DeAngelis, chief tree officer of Tree Journey. 'It can grow up to 8' per year and sometimes more under the right circumstances. This means that in the first few years of planting a weeping willow sapling, you could have a 20ft+ tree with proper care and maintenance.'
However, it maxes out as a rather large tree, so one to avoid if you're working with a small backyard unless you're up for rigorous maintenance. 'Once mature and established, weeping willow Trees usually reach around 40-50' at maturity with a varying max spread of approximately 30',' Zack explains. It also is classified as an invasive plant, so you need to be careful of where you plant it, avoiding near homes where it can damage foundations, or by pools.
3. Leyland Cypress
Conical trees are favored for privacy planting, especially in backyards channeling the Mediterranean or even a more formal style thanks to the structure they provide. Fortunately, many of these types of trees are fast-growing, too.
'Another favorite for screening is x Cupressocyparis leylandii, or Leyland Cypress, another evergreen tree,' says Jonathan Fargion. 'With a growth rate of about 2' per year, it stays a bit narrower than Cryptomeria,' he explains, making it great for smaller outdoor spaces.
'This specimen is also practical if you wish to shear it into a hedge,' Jonathan adds. Unsurprisingly then, when several plants are placed together, it makes one of the best options for fast-growing hedges.
4. Paper Birch
Birch trees are much-loved for their silvery bark, and they're a fast growing tree that's ideal for bringing a focal point to your flower beds. 'For ornamental purposes, paper birch, and most of the birches in general, can grow from 1' to 2' per year,' Jonathan says. 'They are very attractive trees, typically with a white bark characteristic, and a beautiful yellow foliage display in fall.'
With fast growth comes downsides to these trees, however. 'They can be very susceptible to climate conditions,' Jonathan explains, 'and when birches get stressed their decline happens fast. They can also attract a beetle called Bronze Birch Borer which will eventually end up killing the tree,' he warns.
5. River birch
Another birch for the list, but one with a warmer-toned bark, but that introduces texture to an outdoor space beautifully. 'River birches are versatile, fast growing trees and provide great shade, with a wondering exfoliating bark,' says landscape architect Joseph Richardson of Richardson & Associates Landscape Architecture.
River birch is a faster-growing tree than paper birches, and it can grow up to 3' to 4' per year, and it can thrive in wet soil conditions.
Unfortunately, like other birches (and fast growing trees in general) it has a relatively short lifespan compared to other trees and is susceptible to pests and diseases.
6. Redbud
Fast growing trees might seem like a functional concern on the surface, but as part of creating beautiful vignettes for your garden, there are plenty of beautiful flowering trees that grow quickly. Both Eastern and Western Redbuds are among gardeners' favorites, and are one of the best trees for front yards if you're looking for speedy curb appeal.
'It's a very small, fast growing tree with branches covered tightly with fuchsia buds and lavender-pink flowers that attract hummingbirds, and beneficial garden insects like butterflies and bees in late winter/early spring,' explains Heather Evans, a master gardener and featured writer for the Dear Avant Gardener Substack. 'It has heart-shaped leaves that turn light yellow in fall, and many birds forage its seeds.'
These trees grow quickly when they're young - between 4' to 6' a year, before mellowing and slowing down after that point, making it a great choice for a low-maintenance garden that offers quick gratification, while it won't outgrow your backyard too quickly.
7. American sycamore
If you're looking for return on investment, sometimes choosing a smaller tree can pay dividends as they grow fastest when they're young. 'Certain trees, like California Sycamores, actually grow fastest when planted small,' explains landscape architect Patricia Benner. 'However, they will get very large over time, so it's important to consider their potential size when planting them so they don't outgrow a small garden.'
American sycamores have a growth rate of around 3' to 6' a year, making it one of the fastest growing shade trees if you've got a backyard that's exposed to the sun.
8. Quaking Aspen
If you want a dramatic feature tree, but aren't so concerned about creating outdoor shade, a Quaking Aspen may be the fast growing tree for you. 'Quaking Aspens are tall, narrow, fast-growing trees that provide dramatic vertical interest without too much shade,' explains Heather from the Avant Gardener. 'They also bring year-round interest, with striking pale trunks'
Quaking Aspens are considered fast growing trees at around 2' growth each year.
9. Nuttall oaks
You may think oak trees are considered slow growing given the age of mature oaks, but in their youth, they grow relatively quickly. Of course, some varieties grow quicker than others, including the Nuttall oak.
'If you'd like to plant an oak tree but want something that grows faster than most, the Nuttall oak is a popular choice that you can find at most nurseries,' says Zack from Tree Journey. 'It's one of the fastest growing oak trees with a growth rate of up to 3' per year.
The growth rates of oaks tend to slow down past 10 or 15 years, but they can still grow to enormous sizes. 'The Nuttall oak can grow anywhere from 60' - 100' depending on the conditions,' Zack explains. 'The great thing about Nuttall Oaks is that they can live for triple digits if properly cared for - over 100 years.'
Are there drawbacks to fast growing trees?
There are several problems that are related to the fastest growing trees. 'Fast growing trees have their issues, typically weak wooded or invasive roots,' explains landscape architect Mike Lucas of Lucas & Lucas. 'The quicker gratification they provide is, nice though you often pay later in terms of maintenance and pruning.'
Weaker wood means that trees can be more easily felled during inclement weather like storms, while fast growing trees are often more susceptible to diseases and pests. You also need to be wary of where you plant some fast growing trees, as they often have invasive roots that can damage your home.
'Royal Empress trees grow 15' per year exceeding most native trees,' says Dennis Sons, a horticulturist at Tn Nursery in Tennessee. This makes it one of the fastest-growing trees, but is also considered incredibly invasive in the US, even classified as a 'noxious weed' in some states.
The Livingetc newsletter is your shortcut to the now and the next in home design. Subscribe today to receive a stunning free 200-page book of the best homes from around the world.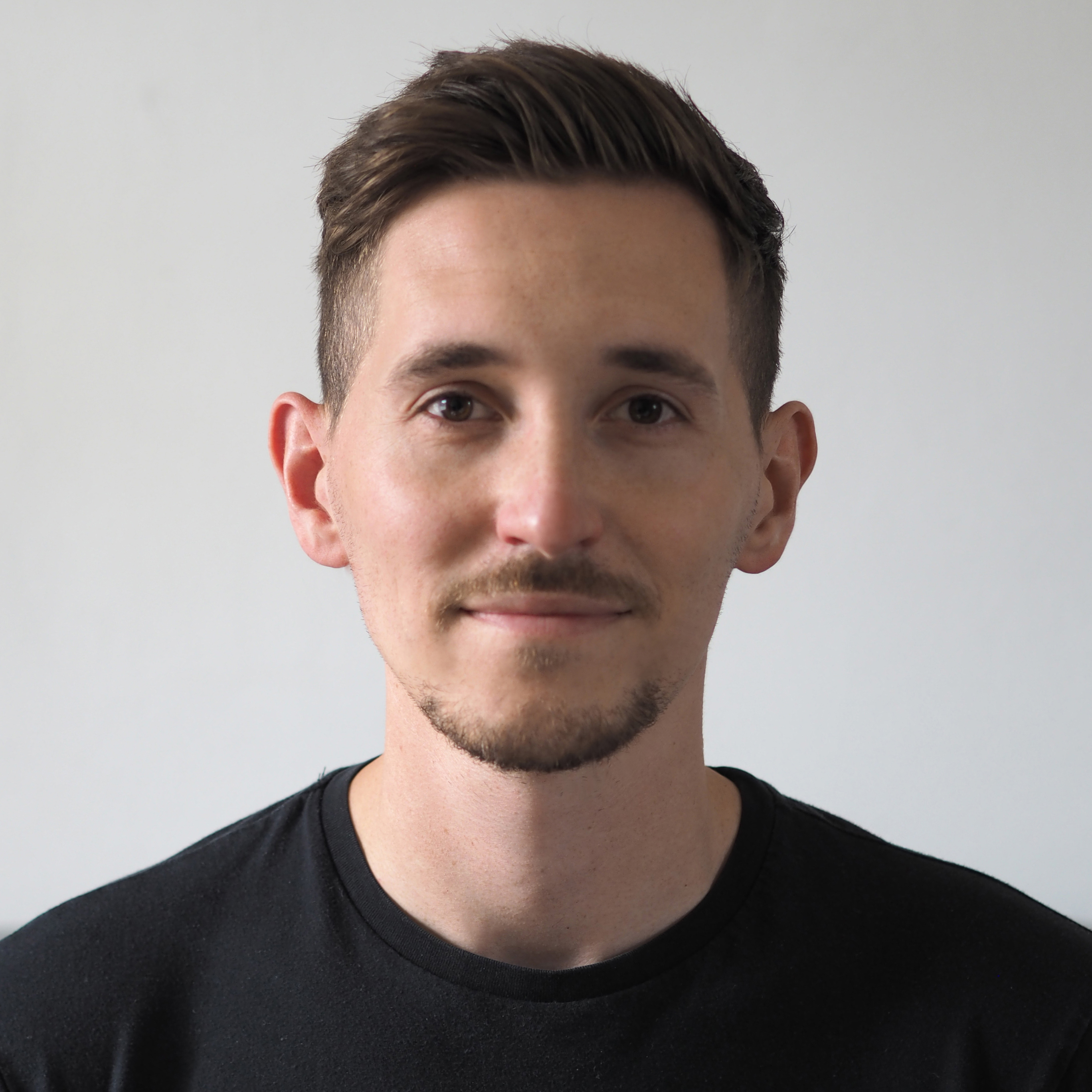 Hugh is the Editor of Livingetc.com. From working on a number of home, design and property publications and websites, including Grand Designs, ICON and specialist kitchen and bathroom magazines, Hugh has developed a passion for modern architecture, impactful interiors and green homes. Whether moonlighting as an interior decorator for private clients or renovating the Victorian terrace in Essex where he lives (DIYing as much of the work as possible), you'll find that Hugh has an overarching fondness for luxurious minimalism, abstract shapes and all things beige. He's just finished a kitchen and garden renovation, and has eyes set on a bathroom makeover for 2023.