How can I make my garden look fuller? 8 tips that'll make your backyard planting appear more mature on a budget
From fast growing trees and plants to simple tricks landscape designers always use, here's how to design a backyard with instant gratification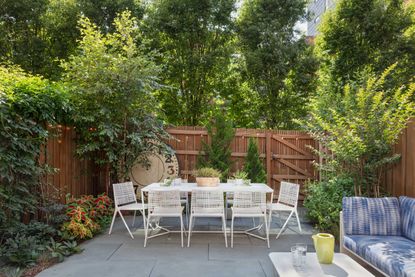 (Image credit: The New Design Project)
With interior design, we're used to the instant gratification of a fresh coat of paint, but when it comes to gardening, it's more of a waiting game. Plants take time to grow, gardens take years to mature - but that can leave you with an outdoor space that feels a little underwhelming, even empty, in the mean time.
There are, however, landscaping ideas that will help your garden look fuller in the short term, without having to spend a whole lot on sourcing expensive mature plants to fill out your flowerbeds.
'We have a lot of creative ways to budget a garden installation, including different hardscape materials, plant sizes, and working in different phases,' says Megumi Aihara, founding partner and principal of architecture and landscape design studio SAW. 'A garden is always a work in progress!'
Here are 8 ideas from landscaping experts to help your garden look more lush that promise a quick return on your investment.
1. Choose fast-growing plants
If you're desperate for your garden to look full and mature, specifying plants that are fast-growing - such as the best fast-growing hedges - should be your first consideration. 'Some trees, like Sycamores and Chinese Elms are fast growers and can develop a significant presence relatively quickly,' explains landscape designer Patricia Benner, founder of Benner Landscape Design.
However, fast-growing plants aren't a miracle solution for your garden, and come with their own drawbacks. 'They will get very large over time, so it's important to consider their potential size when planting them,' Patricia explains. 'You wouldn't want a tree to eventually overwhelm a small garden.'
That's not the only con to consider, either. 'Of course fast growing trees have their issues, typically weak wooded or invasive roots,' explains landscape architect Mike Lucas, co-founder of Lucas & Lucas. 'The quicker gratification they provide is always nice, though you often pay later in terms of maintenance and pruning.'
2. Plant closer together
In a new garden, landscapers will often plant trees, shrubs and more with space around them to grow. That's what gives the impression of a garden that feels a little empty to start with, and lacks that instant gratification a lot of people want when it comes to their backyards.
There's not, in theory, anything wrong with planting much closer together to start with, however, you'll soon find that you have a lot more maintenance to undertake a lot sooner to avoid your flowerbeds becoming crowded as your plants grow. So, while it yield some instantaneous wow-factor for your space, it may not be the best choice for a low-maintenance garden.
3. Splurge on a tree
A backyard full of mature plants is going to bust your budget wide open, but that doesn't mean you shouldn't consider investing in your planting in the right places.
'We do recommend splurging on a few select items for a garden, specifically trees,' says architect and designer Megumi Aihara. 'If you have a large specimen tree as a feature in your garden, it can be all you need to elevate the space, even if it means the rest of the garden is covered in gravel or mulch.'
Patricia Benner agrees, but also warns about the extra cost implications of tree landscaping. 'Needless to say, the bigger the tree the budget will allow, the better,' she says. 'However, sometimes access for planting a tree that needs to be craned in can be as much of a limitation as budget considerations.'
For Mike Lucas, some trees represent a better investment than others - specifically olive trees native to his Californian home. 'We bring in 100-year-old trees with tonnes of visual interest, they have incredible bang for the buck,' he explains. 'At $5-7k,that much maturity is hard to find anywhere else, and they transplant well - success rates are usually 95%+.'
From $18.95
4. Bide your time with larger focal points
Trees aren't the only option if you're looking to create enough drama in a backyard without a garden full of mature plants. 'If there is no room or desire for a tree - a tableau with some large focal points can provide necessary grounding for an outdoor room,' Megumi suggests.
'A composition of a few large Agaves or some Globe Boxwoods can set the stage for smaller plants to grow over time,' Megumi advises, 'and allow a garden to feel more mature and established early on.'
5. Choose 'filler' plants
On the flip side, it pays to be smart with your choice of planting around those standout plants that you want to be your flower bed's focal point. Think of them as the fillers vs the thrillers, and these so-called filler plants do work double-time for their name. Not only are they the less characterful, attention-stealing plants of your landscaping scheme, but they should also be plants that help to fill out your garden with lush greenery.
Think lush, thick Hebe, or ornamental grasses that spray out, plugging those bare holes in your flowerbeds. Best of all, these plants shouldn't be as expensive as some 'thrillers', meaning you can get a fuller backyard without blowing the budget.
From $49.95
6. Pick ground cover plants
It's often those bald patches of uncovered soil that give the game away that your garden hasn't matured, but fast-growing ground cover plants can help bring you some low-stakes coverage that will make your backyard feel lusher.
The likes of creeping thyme, lamb's ear and sweet woodruff are great examples of ground cover plants, which can even help stop weeds taking hold of your unplanted beds. You have to be careful, however, to choose a non-invasive variety, and one that won't crowd out your other plants.
7. Add height with fast-growing trailing plants
Another giveaway of an immature planting scheme is a garden that lacks height. After all, it takes time for you to build the height levels if you're only investing in young trees and shrubs.
One get around is to choose fast-growing climbing plants that can be used to grow up pergolas or trellises, helping to create a more layered look quickly.
8. Or just play the long game
If there's one thing most of the landscaper designers and architectures we spoke to implored, it's that you don't rush the planting of your modern garden unnecessarily. 'Plants are spaced so that things will fill in nicely over the course of a few years, and there are benefits to starting with smaller sized plants,' says landscape architect Joseph Richardson of Richardson & Associates Landscape Architecture.
'Small plants tend to establish more quickly than larger plants, and there is something fulfilling about seeing the garden evolve overtime,' he adds. It reduces the risk of making a big mistake with your garden (and your budget, too). 'If something doesn't work, you can catch it on a smaller scale,' Joseph says.
The Livingetc newsletter is your shortcut to the now and the next in home design. Subscribe today to receive a stunning free 200-page book of the best homes from around the world.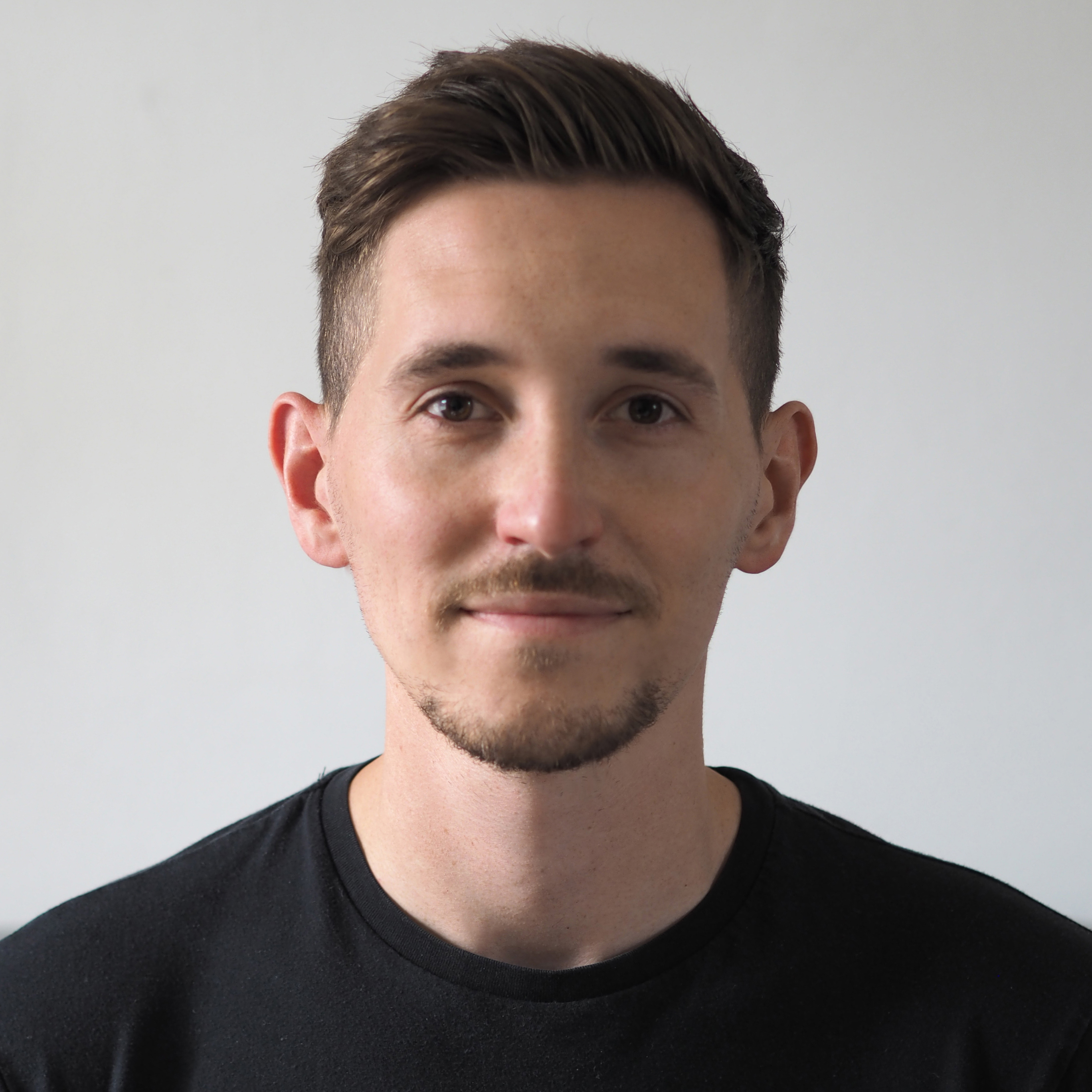 Hugh is the Editor of Livingetc.com. From working on a number of home, design and property publications and websites, including Grand Designs, ICON and specialist kitchen and bathroom magazines, Hugh has developed a passion for modern architecture, impactful interiors and green homes. Whether moonlighting as an interior decorator for private clients or renovating the Victorian terrace in Essex where he lives (DIYing as much of the work as possible), you'll find that Hugh has an overarching fondness for luxurious minimalism, abstract shapes and all things beige. He's just finished a kitchen and garden renovation, and has eyes set on a bathroom makeover for 2023.