Best trees for privacy – 13 expert-recommended varieties that will help screen your yard
These best trees for privacy will help seclude your backyard and screen it from prying eyes, while looking good, too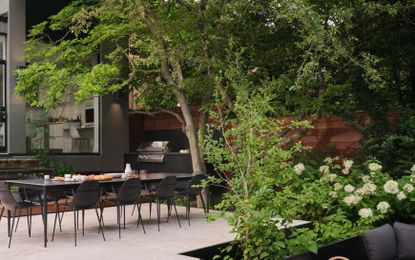 (Image credit: Amantea Architects)
The Livingetc Newsletter
For style leaders and design lovers.
Thank you for signing up to LivingEtc. You will receive a verification email shortly.
There was a problem. Please refresh the page and try again.
These best trees for privacy are effective in subtly screening your backyard, and even the windows into your home, from passersby, and sometimes even filtering noise. Especially useful in densely packed neighborhoods, these varieties do more than just add aesthetic value.
'Trees are great for screening the zones above a property fence and if there is space, they can be allowed to grow wide as well to provide even more privacy beneath a spreading canopy,' says Megumi Aihara (ASLA, PLA), founding partner and principal of landscape and architecture studio SAW.
If you too are keen to cultivate such trees in your backyard, then these varieties suggested by gardening experts and professional landscapers.
1. Carpinus betulus 'Fastigiata'
Want to give your modern garden height and a feeling of enclosure? Consider Carpinus betulus.
'This tree grows best in full sun, and is great for creating privacy, as it starts at about 2'-3' up from the ground,' says Kat Aul Cervoni, landscape designer and founder of Staghorn NYC and The Cultivation by Kat. 'Consider this one to add seclusion in addition to a fence or to go behind a planting bed with shrubs and perennials. These are also great for areas short on space as they are very tall and narrow. The trees require yearly pruning and you can give them a tightly clipped oval shape or train them into a lovely hedge. They are hardy, disease-resistant, and easy to care for.'
'Their leaves are marchesant, meaning, they stay attached to their branches after they've dried up at the end of the year,' says Kat. 'This extends the amount of time during the year where they give full privacy and it also means their branches are only bare for about 1 month of the year while the new foliage grows each spring.'
2. Pinus flexilis 'Vanderwolfs Pyramid'
Another great contender for urban gardening, aesthetics, and privacy is the Pinus flexilis, commonly called limber pine.
'This low-maintenance tree grows best in full sun, and like most pines, it can handle drought once established,' says Kat. 'It stays relatively narrow and tall, usually up to 20'-30' in height. It has evergreen needles with a uniquely blue-grey tint, and the tree requires little-to-no pruning to maintain a tidy, dense pyramidal shape.'
3. Thuja 'Green Giant'
Thuja or Arborvitae are evergreen trees that are widely regarded as one of the best for privacy. 'These are the classic border trees,' explains Erinn Witz, gardening expert and co-founder of Seedsandspades.com. 'When planted densely, they form a robust hedge that effectively screens you off from the outside world.'
Thuja Green Giant is a popular choice because it's thick, evergreen, easy to grow, and can reach lofty heights and widths, which makes it the perfect choice for an almost wall-like screen. They can grow to more than 40 feet, and grow fast, too – as much as three feet per year.
Thuja is an attractive prospect in terms of creating a low-maintenance garden, too. 'Arborvitae are low-maintenance – as long as they have well-draining soil and plenty of water, you only have to fertilize and trim them once or twice a year,' adds Erinn.
4. Emerald Green Arborvitae
If you're only working with a small backyard, a hulking Green Giant may seem like an overkill, and quickly outgrow your space. Instead, consider an Emerald Green Thuja, which grows a much more reasonable 6 inches a year.
'Emerald Green' arborvitae is an evergreen tree with an upright pyramidal habit suitable for privacy hedging,' explains Janet Loughrey, gardening expert and writer at Garden Design. 'Plants reach just 10-15 feet tall and 3-4 feet wide at maturity, making this a good alternative for smaller yards.'
5. Cypress trees
According to Jackie Sons, founder of Native Wildflower Nursery, Leyland cypress trees are the most popular with clients looking to create privacy in their yards. 'They will provide green foliage all year round, and they are fast growing so it does not take long for them to fill in,' Jackie explains.
Chris Patch, founder of the gardening site Garden Benchtop, agrees. 'With their recognizable conical shapes, Leyland cypress are the perfect specimens to grow in a row along a boundary line. Importantly, they can grow at an impressive 24 inches annually, which means you'll have your precious privacy in no time.'
When several plants are placed close together, the cypress also makes an excellent option for a fast-growing hedge for added privacy.
6. Dogwood
You might think that all of the trees landscapers' have suggested for privacy would be evergreen, but it's worth considering that privacy isn't so much of a concern in the winter months, especially if it's just preventing your backyard from being overlooked.
The trade-off in opting for a deciduous is the potential for more low-lying winter sun, and the choice of some beautiful blooms in springtime, like the flowering Dogwood tree. 'Dogwood creates a spacious shade canopy that screens out unsightly views, adding privacy to a front or back yard,' garden expert Janet Loughry explains. 'This deciduous tree comes in different sizes and produces flowers, fruit attractive leaves and bark for multi-seasonal appeal.'
Dogwoods can even be grown in large, well-drained containers, meaning you can add privacy to a patio or deck through container gardening.
From £59.99
7. American Holly
Talking of seasonal appeal, the American holly tree is another favored by designers for landscaping. 'The American Holly is an evergreen tree that has a dense, pyramidal shape and can grow up to 50 feet tall,' Robert Silver, founder of Pro Gardening Blog explains. 'It is known for its attractive red berries that develop an interest in the landscape.'
'American Holly trees are adaptable to different soil types, but they prefer well-draining soil,' Robert advises. 'They need full sun to partial shade exposure and the requirement to be pruned regularly to maintain their structure.'
8. Yew
In many incarnations, Yew trees look more like a hedge and are often used as a more formal privacy planting than can be easily shaped to bring structure to patio or deck planting.
'Yew is amenable to regular pruning,' Janet tells us. 'This evergreen tree comes in different shapes and sizes, is hardy in most regions, and is tolerant of a range of growing conditions.'
9. Maples
Maple trees are deciduous, so they're not the best choice where you require privacy year around, but where evergreen screening isn't so necessary, maples are great for their dense leaf coverage, and a seasonal show of color when the leaves turn fiery red before they drop.
'Red maples are widely regarded as the best for creating screening and outdoor shade, but a Japanese maple can work in the right conditions, too,' says Erinn.
10. Magnolia Grandiflora
On how to make your backyard feel more private, Magnolia, a flowering tree can do the job well. The tree can bring seasonal interest to your yard and is also great for screening. 'The Magnolia Grandiflora has large, glossy leaves that provide excellent privacy screening,' Robert explains.
Magnolia trees prefer well-draining soil and can tolerate partial shade to full sun exposure, however, they require a little more TLC than some of the other suggestions for creating privacy in a backyard. 'They need some maintenance, such as pruning and pest control to keep them healthy,' Ryan says.
11. Spartan Juniper
If you're looking for another alternative to Thuja or cypress trees to create privacy in your backyard, spartan juniper is an attractive option for its robust characteristics.
'Spartan junipers are hardy against heat, cold, and drought, so they can happily grow almost anywhere,' garden expert Erinn from Seeds and Spades tells us. 'The trees reach a maximum height of about 20 feet, or you can keep them pruned into a shorter conical shape.'
This type of juniper is one of the best trees for small gardens for one key reason. 'Another plus of the spartan juniper is that the foliage grows close to the trunk, so there aren't a lot of unruly branches to deal with,' Erinn explains.
12. Wax myrtle
If you're looking for a fast-growing privacy tree, wax myrtle is hard to beat. It can grow between three and five feet a year in the right conditions, but despite this, its maximum growth isn't enough to overwhelm a more compact backyard.
'For smaller spaces, wax myrtle trees produce a dense wall of privacy while also staying at a more compact size,' Erinn explains. 'You can shape them into the traditional hedgerow shape if you plant several trees in a line, or you can use just one or two wax myrtles to screen off a front porch or sitting area.'
13. Bamboo
If we're talking fast-growing, we can't ignore bamboo - though it's not, technically, a tree. Bamboo can make for an effective screen for your backyard and looks particularly good if you're trying to channel a Japanese garden through your design.
'It's hard to look past one of the fastest-growing plants in the world, the humble bamboo,' agrees Chris Patch from Garden Bench. 'Not only can it grow over a foot in a day to quickly establish a green privacy screen, but bamboo is also low maintenance and creates a beautiful, dense natural wall.'
If you're nervous about planting bamboo, just remember to plant a type that's far less likely to spread. 'I suggest looking at the clumping variety that doesn't send out runners,' Chris says.
What characteristics should I look for in privacy trees?
There are plenty of other trees out there that are great for creating privacy in a yard if you only know what to look for. 'Choose trees based on attributes such as hardiness, low maintenance, and multi-seasonal attributes,' says garden expert Janet Loughrey.
Here are some of the key considerations when choosing the best trees for privacy.
Speed of growth: Privacy is something you won't want to have to wait for your garden to grow into, and mature trees can be a huge expense. Fast-growing varieties are an option but tread carefully. They can often be invasive, as well as being weaker and more susceptible to disease and rot, which may limit their lifespan.
Size: With fast-growing trees comes the potential for your planting to quickly become too big for your backyard. 'For smaller yards, select dwarf varieties that won't outgrow their space,' says Janet.
Maintenance: While you want private trees to grow and screen your backyard, if you choose a tree that's too fast-growing, that simply means more maintenance to keep it under control. Think about the garden clear-up required with deciduous and flowering trees, too.
Seasonal attributes: Choosing between deciduous and evergreen trees is even more important when it comes to privacy - after all, luscious deciduous trees that provide a screen from neighbors in spring and summer can leave your space completely on show during the winter. Consider also that the sun may be lower in the sky in winter, so large privacy trees may block more light from reaching your backyard and even into your home.
What should you keep in mind before planting these trees?
Not every tree recommended by experts will be right for your backyard. There are myriad factors you also need to take into account, which should be researched before you invest in planting for your backyard. 'When it comes to the best trees for creating privacy in a backyard, it depends largely on the size of the area and climate,' says professional landscaper Tom Monson, owner of Monson Lawn & Landscaping.
'Some trees are better suited for warmer climates, while others do better in cooler climates,' Tom adds. 'No matter what trees you choose, be sure to research the varieties that work best in your climate and soil conditions, and plant them in the right position to ensure that they have enough space to grow and thrive.'
You should also refer to the USDA plant hardiness zone of your area when tree landscaping.
For style leaders and design lovers.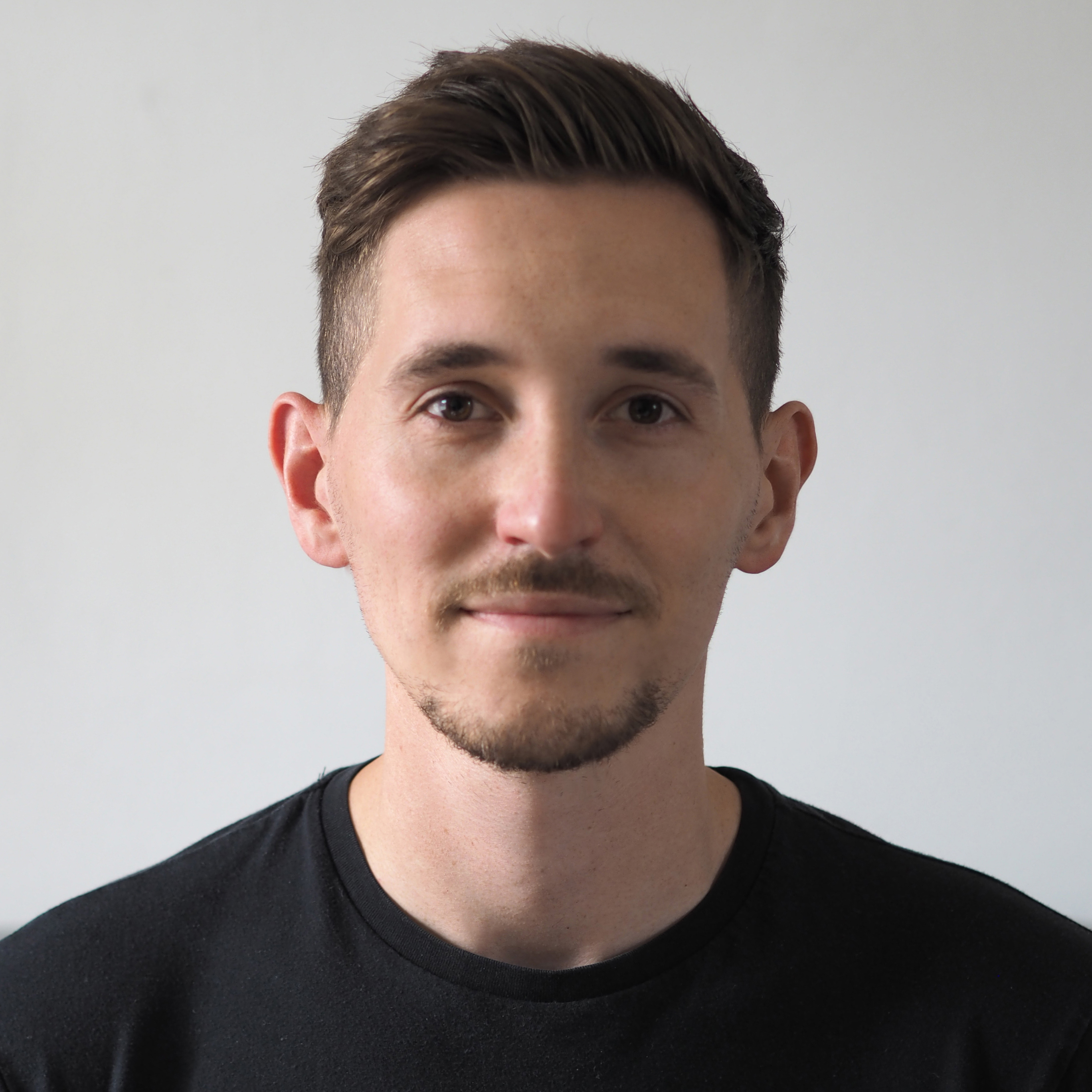 Hugh is the Deputy Editor of Livingetc.com. From working on a number of home, design and property publications and websites, including Grand Designs, ICON and specialist kitchen and bathroom magazines, Hugh has developed a passion for modern architecture, impactful interiors and green homes. Whether moonlighting as an interior decorator for private clients or renovating the Victorian terrace in Essex where he lives (DIYing as much of the work as possible), you'll find that Hugh has an overarching fondness for luxurious minimalism, abstract shapes and all things beige. He's just finished a kitchen and garden renovation, and has eyes set on a bathroom makeover for 2023.
With contributions from