The best privacy trees for small backyards – 7 screening varieties that work for tiny spaces
These privacy trees for small backyards will not only add to your garden's aesthetic but also offer much-needed seclusion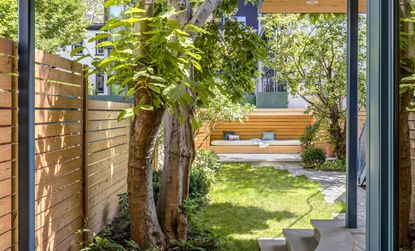 (Image credit: Francis Dzikowski, Studio credit Barker associates architecture Office )
There are two main qualities to look for in the best privacy trees for small backyards. Not only will you want something that successfully blocks nosy neighbors or busy streets from view, but you'll want to do it in a way that doesn't eat up too much of your short-in-supply outdoor space.
Enter tall trees that add a lush touch while also providing seclusion. 'A small space means that you need to create a privacy screen with the smallest footprint on the ground,' says the New-York based landscaper Jonathan Fargion. 'You want to avoid having a big tree canopy that will eventually cast too much shade into your small outdoor space, too.'
If you're looking to add the best trees for privacy to your compact yard, then these suggestions by top experts are ones to take note of.
1. Kentia palm tree
The Kentia palm tree of Howea forsteriana has a single clean trunk with rings and scars of shed fronds; it looks similar to a Bamboo Palm. Its leaves are feather-shaped, about 7ft long, with unarmed leaf stems that are 3-4ft long. The tree looks majestic and aesthetic, and can add to a modern garden's look.
'This tree is a medium to large palm with dense, classic 'palm tree' look,' says Kat Aul Cervoni, landscape designer and founder of Staghorn NYC and The Cultivation by Kat. 'Its narrow trunk and base with branches reach outward into a 'fountain' effect at the top.'
2. Leyland Cypress
'Leyland cypress is a fast-growing evergreen tree reaching up to 70 feet in height,' says Richa Kedia, gardening expert, publisher, and founder of Simplify Plants. 'It is a popular choice for creating a privacy screen because it grows quickly and has a dense growth habit that provides excellent coverage. Leyland cypress is also resistant to disease and pests, making it a low-maintenance option for homeowners.'
Adding to the urban gardening ideas, this evergreen conifer, which can grow from 24 to 48 inches per year has grey-green foliage. It flourishes in a variety of light and soil conditions and in regions where temperatures do not dip more than minus 8 degrees Fahrenheit.
3. Fastigiata Trees
In a small backyard, "fastigiate" is the term to look out for, as it refers to the specific way a tree grows. 'Essentially it means that a tree grows in a vertical fashion, so all of its branches grow vertically and quite tight to the main trunk,' says landscape designer Jonathan Fargion . 'They have a narrow upright habit, making them look like green columns, and in this sense, they provide privacy and don't use too much space on the ground.'
Within this category, there are plenty to choose from depending on your personal requirements. If you are looking for all-year-round privacy the Buxus sempervirens Fastigiata is a valid choice, as an evergreen tree and it never loses its leaves. But if it's color you are after you can't get much better than the bright red leaves of a Liquidambar styraciflua Fastigiata.
4. Bamboo
Bamboo has got a bad rep when it comes to backyards. You often hear of people getting rid of it, because when it starts to spread, and it really doesn't stop. Although this is true, there are ways to control it and utilize its height in your tropical garden. These can be grown in narrow, but dense columns to block out neighbours. Because it takes up little ground space and can grow over ten feet tall it provides a great option for small gardens.
'The most important thing to do with bamboo is provide a root barrier wherever they get planted otherwise they will start spreading uncontrollably via their root system,' Jonathan says. 'There are many different types with many different applications from height and light conditions, making it an option for both bright and shady gardens.'
5. Japanese maple
Japanese maple is one of the best trees for creating privacy in small backyards, suggests Zahid Adnanof The Plant Bible. And it is easy to see why. 'These trees have a beautiful shape and come in a variety of sizes, making them an excellent choice for small spaces,' says Zahid. Their beautifully colored foliage provides a natural screen that creates the perfect amount of privacy without overwhelming the backyard or creating too much shade.
Tom Monson, founder of Monson Lawn and Landscape, agrees that the Japanese maple can be used to create something slightly more unique. 'These trees can provide an interesting and colorful backdrop and will require minimal pruning and maintenance,' he says. If a unique privacy tree is what you are looking for then this one's for you, and they're also one of the best trees to grow in pots privacy-wise.
6. Redbud
'Smaller flowering trees can be planted in a line or staggered to create a beautiful flowering border or backdrop,' saysTom, whilst highlighting the Redbud as a personal favorite. This tree can be easily pruned to maintain its shape and size to your requirements.
If you are hesitant about privacy trees and are looking for something that blends into your borders a flowering tree might be what you're looking for. Unlike some of the other options this tree is semi-deciduous, meaning it may lose its leaves in winter, but also bloom with flowers just as you begin to spend more time outside. 'This tree is known for its beautiful, pink blooms in the spring,' says Zahid, 'and it has a manageable size that will not take over the space.'
Not only will it provide a beautiful view but also subtle privacy screen in the warmer months, and it's one of the best trees for front yards if you're after both privacy and curb appeal.
7. American Holly
'American Holly is an evergreen tree that can grow up to 50 feet tall and 25 feet wide,' says Richa. 'It is known for its glossy green leaves and bright red berries, which attract birds to the garden. American Holly is also a great privacy tree because it has a dense growth habit and can be pruned to create a formal hedge. Additionally, it is tolerant of a wide range of soil types and can grow in both sun and shade. Both of these trees are great options for creating a privacy screen in your backyard. I personally like American holly as it has beautiful and dense foliage.'
These will add elegance to the small, big or courtyard garden, and these live long. Their berries are sweet, and the tree offers the perfect nesting site for birds.
What is the fastest growing tree for privacy?
Amongst all the trees that one can plant for privacy, the fastest growing one the Leyland Cypress (Cupressus). The tree grows up to 5 ft per year, and its thick, columnar silhouette makes it appear like a thick, dense, living wall.
What tree makes a good screen?
If it's privacy, screening and solitude you desire in your backyard, some of the trees your can experiment with are Crabapple, which grows up to 39 feet. The Cotoneaster 'Cornubia can reach up to 26 feet in height and the Flowering Dogwood averages to about 25 feet. These apart, the Eastern White Pine is a good choice which grows to 50-80 feet and its height increases by 24 inches every year.
The Livingetc newsletter is your shortcut to the now and the next in home design. Subscribe today to receive a stunning free 200-page book of the best homes from around the world.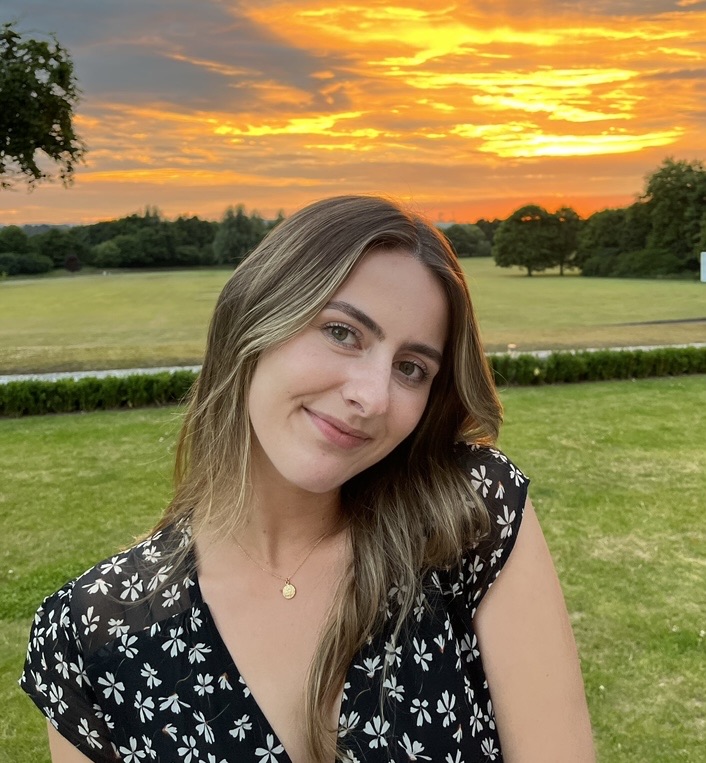 Amy recently completed an MA in Magazine Journalism at City, University of London, with experience writing for Women's lifestyle publications across arts, culture, and beauty. She has a particular love for the minimalist aesthetic mixed with mid-century furniture, especially combining unique vintage finds with more modern pieces. Her previous work in luxury jewellery has given her a keen eye for beautiful things and clever design, that plays into her love of interiors. As a result, Amy will often be heard justifying homeware purchases as 'an investment', wise words to live by.
With contributions from