5 low-maintenance trees that will make your front yard look so much more expensive
These front yard tree picks from gardening experts promise low-effort maintenance with high curb appeal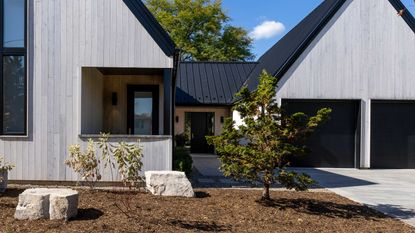 (Image credit: Windsor Creative. Design: Dory Azar Architects)
The Livingetc Newsletter
For style leaders and design lovers.
Thank you for signing up to LivingEtc. You will receive a verification email shortly.
There was a problem. Please refresh the page and try again.
A well-groomed plush tree is a quick route to an expensive-looking front yard. There is a certain grandeur to an established tree that is irreplaceable and that cannot be replicated by any other planting arrangement. You must assume that such beauty requires intense upkeep.
Well, think again. Trees don't have to be laborsome, in fact, they can require no maintenance at all. Selecting the right tree for your climate can mean that it requires no specific treatment either. There are many minimal-effort trees on offer that will enhance your curb appeal without hours of labor, making them great for a low-maintenance but stylish and modern front yard.
Discover professional gardeners' top choices for front yard trees that don't require hours of maintenance and won't damage your curb appeal.
1. Japanese Maple
When choosing a plant for your front yard it is essential that it brings beauty to the space. The right selection will have a profound impact on your curb appeal. Luckily The Japanese Maple tree's low maintenance requirements is no reflection of its beauty. This option adds interest to your front yard, and it really is a tree that changes color with the seasons.
'With its intricate foliage and stunning fall colors, the Japanese Maple adds elegance to any front yard,' says Zahid Adnan, gardening expert from The Plant Bible. 'These trees are generally slow-growing and don't require extensive pruning, and placing them in a spot with dappled sunlight can help them thrive with minimal care.'
2. Crabapple tree
'The Crabapple tree is a wonderful choice for front yards,' says garden blogger Itamar Madden from Green Life. 'Crabapple trees offer charming blossoms in spring and often bear small fruit that can attract birds. They're generally disease-resistant and only need occasional pruning to maintain their shape,' he says.
Spring blossom is a great way to elevate your front yard, and will be the envy of all your neighbours. This versatile tree is a great choice for any home and a simple front yard landscaping idea that offers maximum impact.
3. Flowering dogwood
The flowering Dogwood tree is one of the most popular tree choices for the front yard as it offers year-round appeal.
'The four-season appeal of the flowering dogwood starts with clusters of four-petaled flowers that occur in colors of white, pink, and red light up the landscape in spring. Green or variegated foliage turns red or purple in fall, with red berries in winter that attract songbirds,' says landscape gardener and writer Janet Loughrey.
The tree is a tried and tested choice for the front yard, providing beautiful foliage that requires little effort. Not to mention it thrives in almost all conditions. 'Dogwood trees typically reach just 15 feet tall at maturity,' says Janet, 'which helps it stay in scale with your home, though some varieties can grow larger. This reliable tree landscaping idea is hardy in most growing zones, is tolerant of shade and different soils, and is virtually carefree once established. Use dogwood tree to anchor a front yard foundation planting or as a stunning focal point.'
4. Crepe Myrtle
If vibrant colors are your thing, the Crepe Myrtle tree is a great pick for a low-maintenance garden. 'This charming tree boasts vibrant clusters of flowers in various colors during the summer months,' says Zahid. With plenty of color options to choose from, there is something for every palette preference.
Although the visual appeal doesn't stop after summer has ended. 'Its smooth, peeling bark adds visual interest year-round, and it requires little more than occasional pruning to maintain its shape,' explains Zahid. 'Choose a variety that fits your space and enjoy the beauty it brings without much fuss.'
5. Serviceberry
'Delight in the serviceberry's delicate white flowers in spring and its berries that attract wildlife,' advises garden blogger Itamar. 'These trees are adaptable to various soil types and don't demand excessive care.' Its year-round beauty makes it one of the best trees for front yards if you're looking for seasonal curb appeal.
The berries not only look beautiful and attract wildlife, but they are also edible for humans. Another benefit of these wonderful trees.
'By carefully selecting low-maintenance trees that suit your front yard's conditions and aesthetic preferences, you can enhance your curb appeal while enjoying a serene and beautiful outdoor space. With these tree suggestions, your front yard will thrive with ease and charm,' says Zahid.
With all your plant selections ensure you consider the conditions of your space to guarantee the best low-maintenance choice for your environment.
For style leaders and design lovers.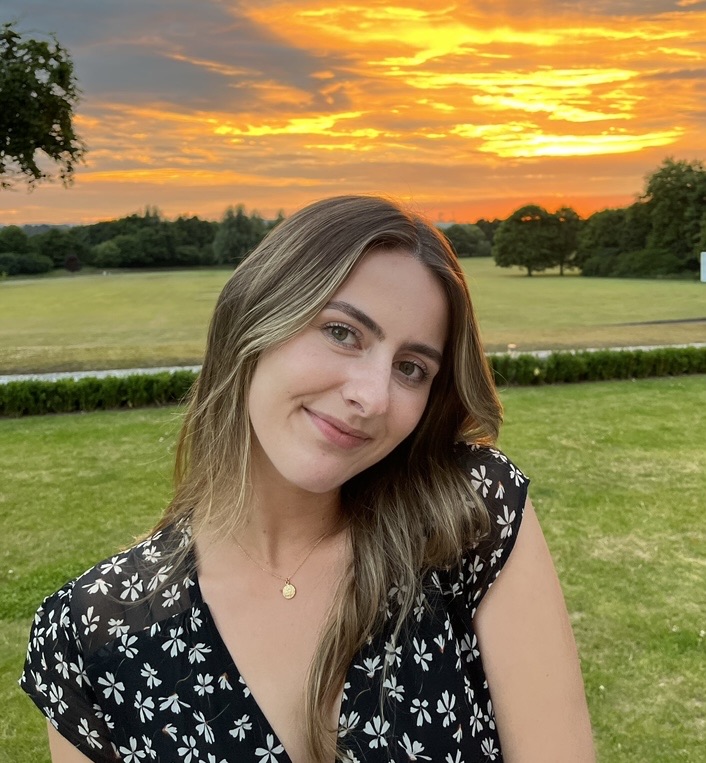 Amy recently completed an MA in Magazine Journalism at City, University of London, with experience writing for Women's lifestyle publications across arts, culture, and beauty. She has a particular love for the minimalist aesthetic mixed with mid-century furniture, especially combining unique vintage finds with more modern pieces. Her previous work in luxury jewellery has given her a keen eye for beautiful things and clever design, that plays into her love of interiors. As a result, Amy will often be heard justifying homeware purchases as 'an investment', wise words to live by.