4 bathroom mistakes design experts always notice, and what to do instead
Bathroom mistakes can be expensive to fix, so it's important to get any big changes right first time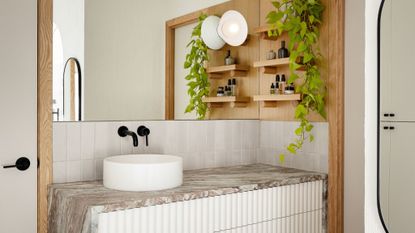 (Image credit: Eymeric Wilding Photography. Design by Mera Studio)
It's so fun planning a bathroom design because there are so many opportunities to be creative. A great bathroom will be a sanctuary for calm and self-care, and there are so many beautiful features that make that possible, from freestanding copper baths to luxurious-looking tiles and stones, intricate hardware, and gorgeous vanities to name a few. For the design aficionados out there, thinking about your next bathroom design can be seriously exciting.
But with so many details going into a bathroom, and so much that needs to be considered and achieved on a functional level, this is one area of the home that's so easy to get wrong. It's definitely not just about looks. An impractical bathroom will become a daily source of frustration and stress.
To help you avoid that happening, I spoke with experts in bathroom design to find out the most common mistakes they notice, alongside some tips on making your bathroom look good, prove practical, and be a worthy investment that stands the test of time. If enlisting the help of a professional does not fit within your budget, note these as the main pitfalls to avoid when thinking of your next modern bathroom.
1. Not considering usability
The bathroom is one area of your home where you don't want to make design mistakes, as they can be (sometimes very) costly and time-consuming to fix. I spoke to bathroom design expert and THG Creative Director Alexandra Singer and she told me one of the biggest mistakes to watch out for is not thinking through usability.
You should always put time into thinking about how you will use the space. Before you consider anything else, this is the foundation for all that comes after - picking your bath, sink, tiles, and accessories. 'The main advice if designing your own bathroom is to ensure you have thought through how you and your family use your bathroom and the most important features you will require,' advises Alexandra.
Damla Turgut, Founder and Creative Director of Otto Tiles, says thinking ahead ensures you will avoid ending up with an impractical space with issues such as 'layouts that don't serve the user's purpose, dangerous surfaces that don't have the right slip-resistance, and impractical features such as bath taps that aren't used.'
2. Not providing enough storage
When it comes to bathrooms you can never have enough storage space. There will always be an accumulation of products, so make sure to account for all items you need to keep. 'Not enough bathroom storage space, rim space around basins and baths for products, or no niche in the shower… These are some of the details that can be overlooked if doing a bathroom by yourself,' explains Alexandra.
If you missed this step when designing, consider whether you can add any shelving or extra cabinets to keep as much clutter away from sight as possible. Store any overflow items somewhere else, and just keep the items needed immediately at hand in your bathroom.
3. Over-reliance on trends
'There is something to be said about going too far in any particular style or color,' adds Alexandra. While bathroom trends might be tempting, remember that once fitted, they can't easily be changed. Bathroom features are built to last, so going full-out on the latest interior design trends might look good right now, but will soon date your space. Keep it timeless instead, and don't get too attached to one particularly strong style.
A more classic, timeless design will be easier on the eye and you'll be able to live with it for longer. Alexandra advises that when in doubt, to go easy on the design and accessorize instead. 'Accessorizing is fairly cheap and can be easily replaced when the color or the look is not to your taste anymore.' Damla reiterates that more classic designs and colors will last forever. 'Think neutrals, classic palettes, and features that allow you to change accessories to refresh your look,' she says.
Last but definitely not least, try to ensure a sense of flow with the rest of the house. 'Ultimately look at the house you are in and its architecture and try to remain in harmony - it tends to be the best way to ensure longevity,' Alexandra tells me. Keeping an eye on longevity and consideration for the overall home feel will prove to be the best design decision you will make.
4. Not investing wisely
There are some key pieces that make a bathroom look and feel well thought through. 'Always spend the money on brassware and bathroom vanity,' Alexandra explains. 'They are the ones that will get damaged through regular use in the long run so that's where the money should go. Baths, basins, and WCs will mostly be made of steel or porcelain and will rarely show the effect of time.'
If you're on a limited budget, think about which area makes the biggest visual difference. While baths, basins, and WCs look good in white porcelain, it's the walls that will impact the look of your bathroom as soon as you walk in. Damla believes that bathroom tiles make the biggest difference, and they're worth investing in. 'If you are on a tight budget, you can consider tiling a small area and painting the rest,' she says. While you might want to avoid going too literal with trends, you can really get creative with your choice of tiles.
To ensure you spend your money wisely, Damla advises you to prioritize wisely and organize your finances. 'Do a Pinterest mood board of the type of bathroom you are hoping to achieve and get all items written on a spreadsheet,' she says. 'Include details such as slip ratings, prices, and features to make sure you are making the right choices.'
Follow these steps and you'll have the bathroom you always dreamed of that also serves all the purposes you need it to. From a financial point of view, you'll also know which areas you should and shouldn't invest in and be less likely to make impulsive choices you'll later regret. Win win!
Invest in these 3 items for a bathroom design you won't regret
Double Sink Floating Vanity
Price: $3,699
Your vanity is an investment, so make sure it's good quality and fits the purpose for best usability. This oak wood and marble top double vanity looks beautiful and timeless, and with space for two sinks, it will be practical too.
Price: $38
For a beautiful bathroom look, try to have as little clutter visible as possible. Hide as much as you can in cupboards, and keep pretty containers like this one on your worktops to store the likes of cotton pads, Q-tips, or other cosmetics.
The Livingetc newsletter is your shortcut to the now and the next in home design. Subscribe today to receive a stunning free 200-page book of the best homes from around the world.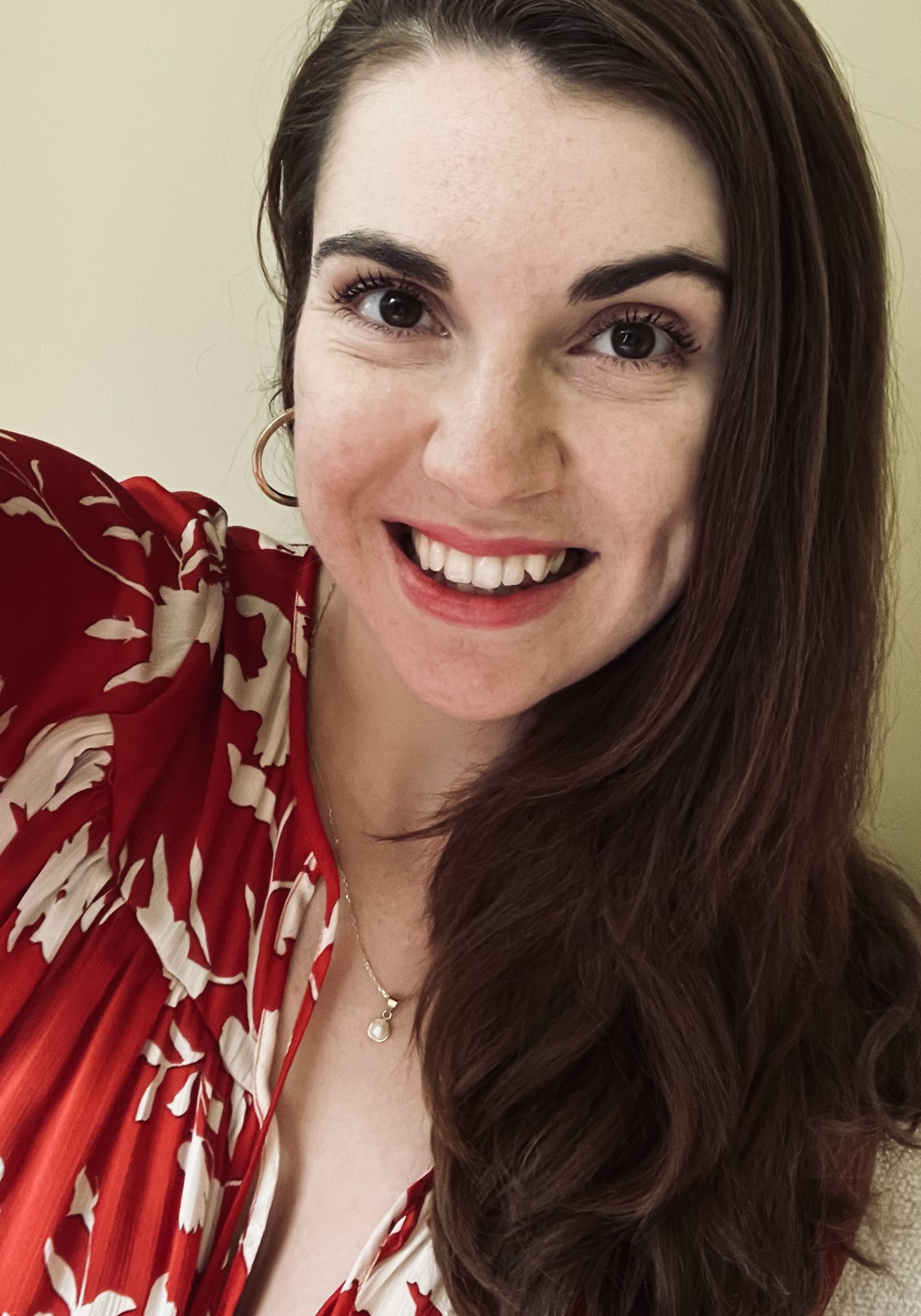 Raluca is Digital News Writer for Livingetc.com and passionate about all things interior and living beautifully. Coming from a background writing and styling shoots for fashion magazines such as Marie Claire Raluca's love for design started at a very young age when her family's favourite weekend activity was moving the furniture around the house 'for fun'. Always happiest in creative environments in her spare time she loves designing mindful spaces and doing colour consultations. She finds the best inspiration in art, nature, and the way we live, and thinks that a home should serve our mental and emotional wellbeing as well as our lifestyle.