Home decor ideas to give your living space a fresh update
The home decor ideas that can rejuvenate and refresh your house, from pops of colour to pattern to retro nods of glamour
Vintage, upcycling, refurbished… does it often seem like all home decor ideas are about, well, the 'old'? What about if you have a modern home, where white walls, clean lines and freshly plastered walls abound? There's still plenty of ways to get the trends for this season to work for you; from 70s vibes in floor tiles to making a statement with colour or the right plants, it's not always about covering every wall, but thinking of features that can show a nod to a trend amid the more modern or new build focus of your home.
It may come as little surprise that as the seasons shift and we look towards autumn, after a summer of being housebound in many ways, cosy and reflective is key right now. We asked the experts what's on trend – and how to make it work for your modern home this season, from furniture and walls to lighting and even houseplants.
"For the past few years, we've welcomed Hygge into our homes. This year, we're embracing Niksen, appreciating those moments of doing nothing to spark creativity and productivity and just be. Cosy window perches to ponder, quiet reading nooks and calming fragrances to set the mood are the things we'll prioritise for our homes this winter," says Anna Cross, Buying Manager in HomeLiving for Sainsbury's and Argos.
The most on-trend ideas for home decor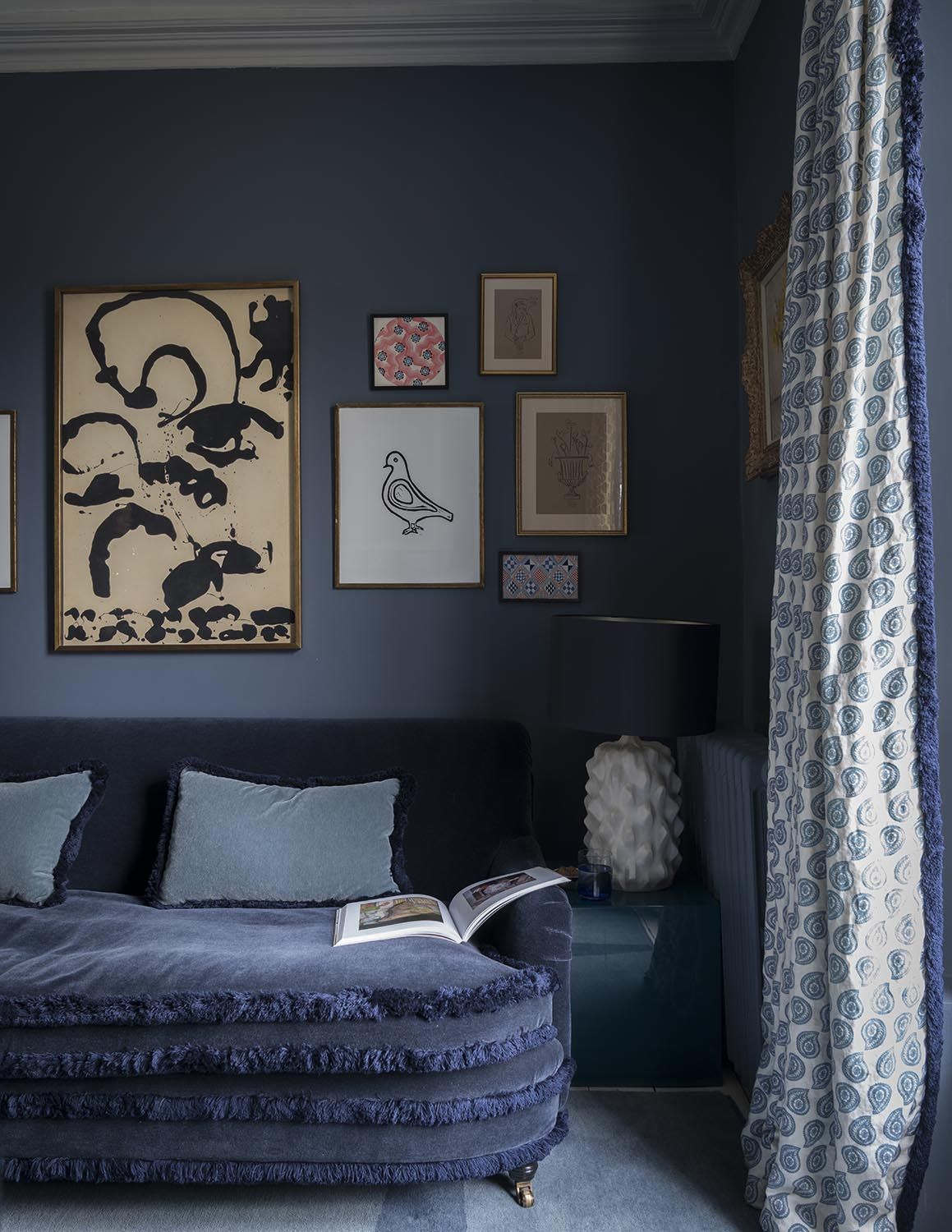 Winter is on its way, and the trends are all pointing towards cosy, warm and enticing interiors. Think boutique hotel, explains Anna Cross. The 70s are making their mark, with velvet and fringing, as well as earthy colours (that doesn't have to mean just browns and greens – think berry colours and inky blues).
Nadia McCowan Hill, style advisor at Wayfair, explains: "A modern home is a real blank canvas and what you can create is a highly crafted approach with statement pieces. Velvet is a huge trend, and people are looking for things that feel stabilising. Unique statement pieces are also a huge trend."
See Also:Our Pick Of The Best Velvet Sofas
The best colours to use in a modern home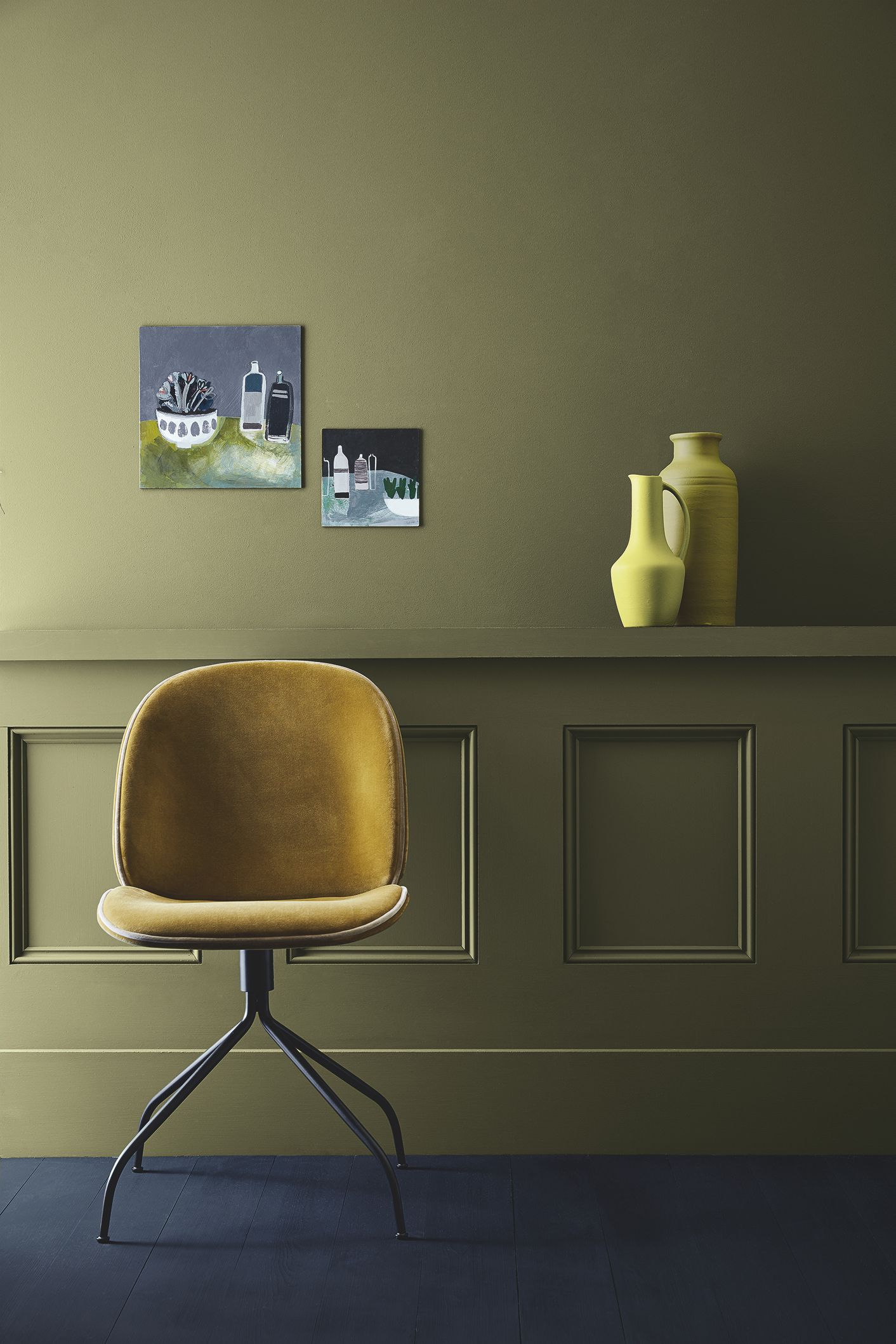 Earthy tones are the palette to look out for, experts agree. At Yellow Wren Design, Sally Williams explains: "At the moment, people do want to bring the outside in, still, but because we are all spending most of our lives at home, people want to feel that they're surrounding themselves with things that make that 'staying at home' feel a bit more luxurious." Little Greene's colour palette, above, is one Sally's been using a lot which sums up those earthy notes perfectly.
See Also:How to use colour in small living rooms
The latest furniture trends in modern home décor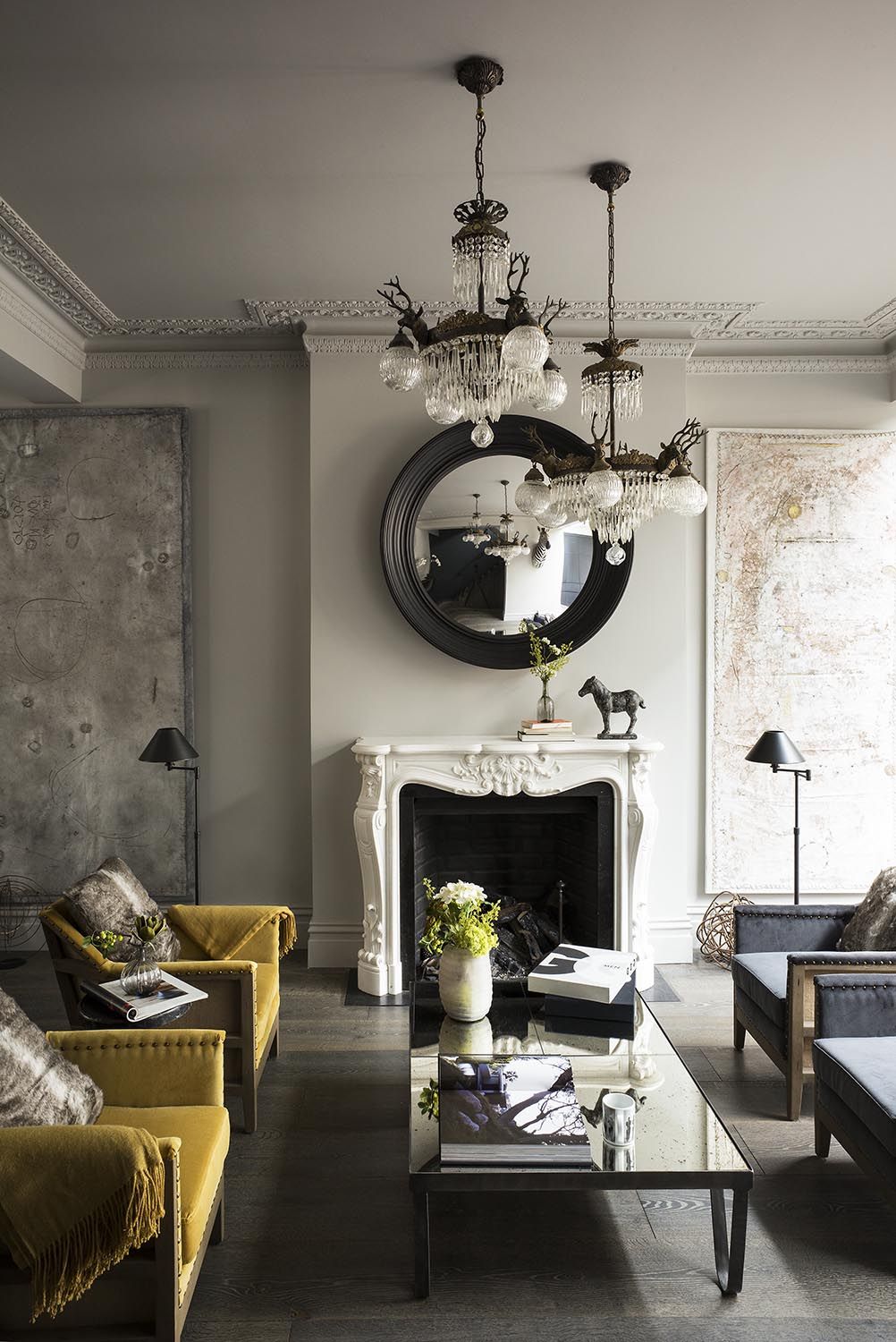 Furniture is the ideal way to get those pops of colour. Statement chairs (in that on-trend velvet), for example, or a sideboard in an unusual wood or finish. Velvet might seem like a full-on home decor idea, but think of a statement armchair cushions or curtains, perhaps, rather than floor-to-ceiling 70s velour!
Nadia McCowan Hill explains: "You can have items that pop and tell a certain design story, but then have other pieces that are more muted. There is an appetite for a more quintessentially British aesthetic."
See Also:Small living room layout ideas – and how to get it right
A guide to picking wallpaper for a modern home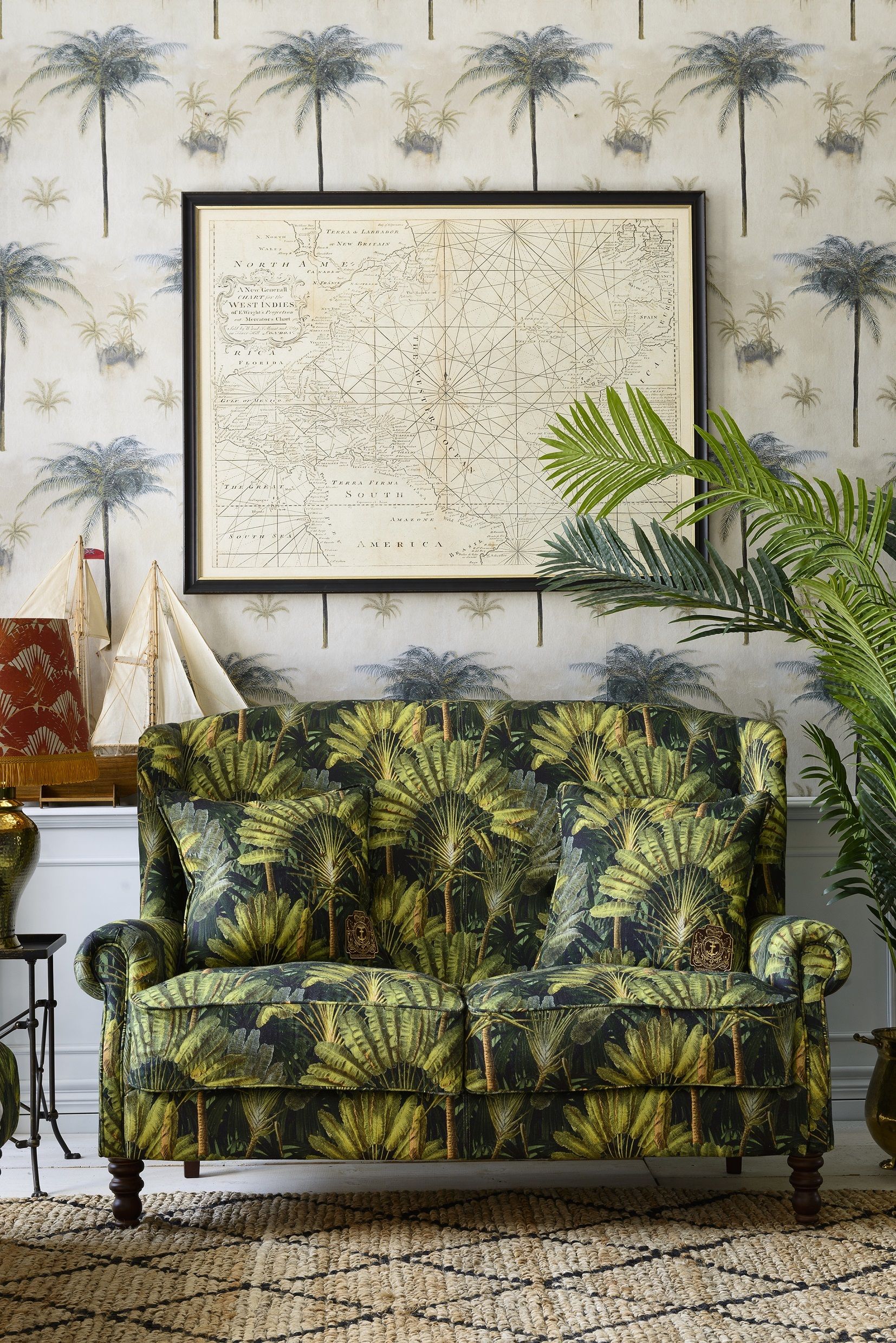 Wallpaper can sometimes feel quite old fashioned, especially in a more modern home, but it's time to embrace it – albeit in a calming palette - and it might surprise you the rooms you should try.
Calum Henderson at I Love Wallpaper explains: "Muted tones of creams, greys and beige tied in with white offers a tranquil atmosphere suited to bedrooms and living rooms where optimum relaxation is key. Delicate floral prints and textured wallpaper in those peaceful, minimalist shades promise a laidback look that can be complemented with layered accessories such as faux fur rugs, rattan accessories and plants."
Natasha Bradley, interiors expert at Lick, adds that for the brave among you, murals and hand painted wallpaper can give huge impact. "If you have a smaller new build, wallpaper is a great way to make the space come alive when you don't have room for bold furniture. Rooms such as your bathroom or hallway are immediately inviting when a statement wallpaper is added. Hand-painted botanicals and florals will be on the rise as they make you feel closer to nature and celebrate the outdoors - paired with soft green and earthy tones furniture which makes a room feel calming and comforting."
See Also:The Most Chic and Stylish Wallpaper Ideas
How to make a modern home decor scheme feel calm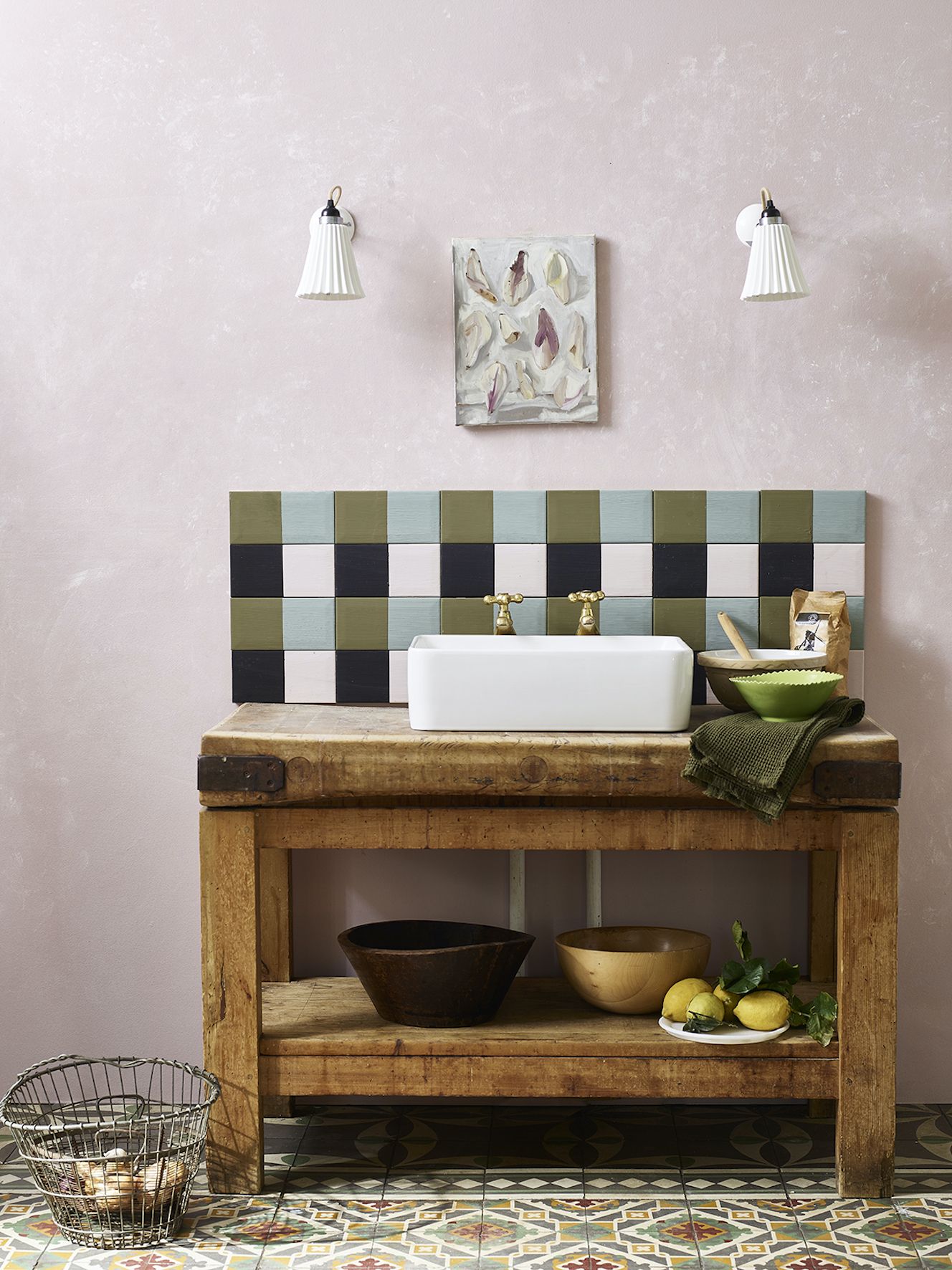 Throwing all the trends at every room is going to be anything but calm. When it comes to a modern wall, think about quality over quantity each and every time. Colour is important when it comes to a calm feeling, too.
"A plaster effect wall is a wonderful way to suggest luxury, grandeur, and indulgent textures without a scheme becoming maximalist or shouty," says colour and paint expert Annie Sloan. "For a calming atmosphere,one of my all-time favourite colour schemes is a sage green with an earthy pale pink. They're complementary colours, so harness the power of colour theory and maximise the qualities of each. Feminine, beautiful pink contrasts sublimely with contemplative, mysterious, handsome green."
See Also:Design Project: A Mid-century Ranch With A Warm, Calming And Natural Interior
How to use houseplants in a modern home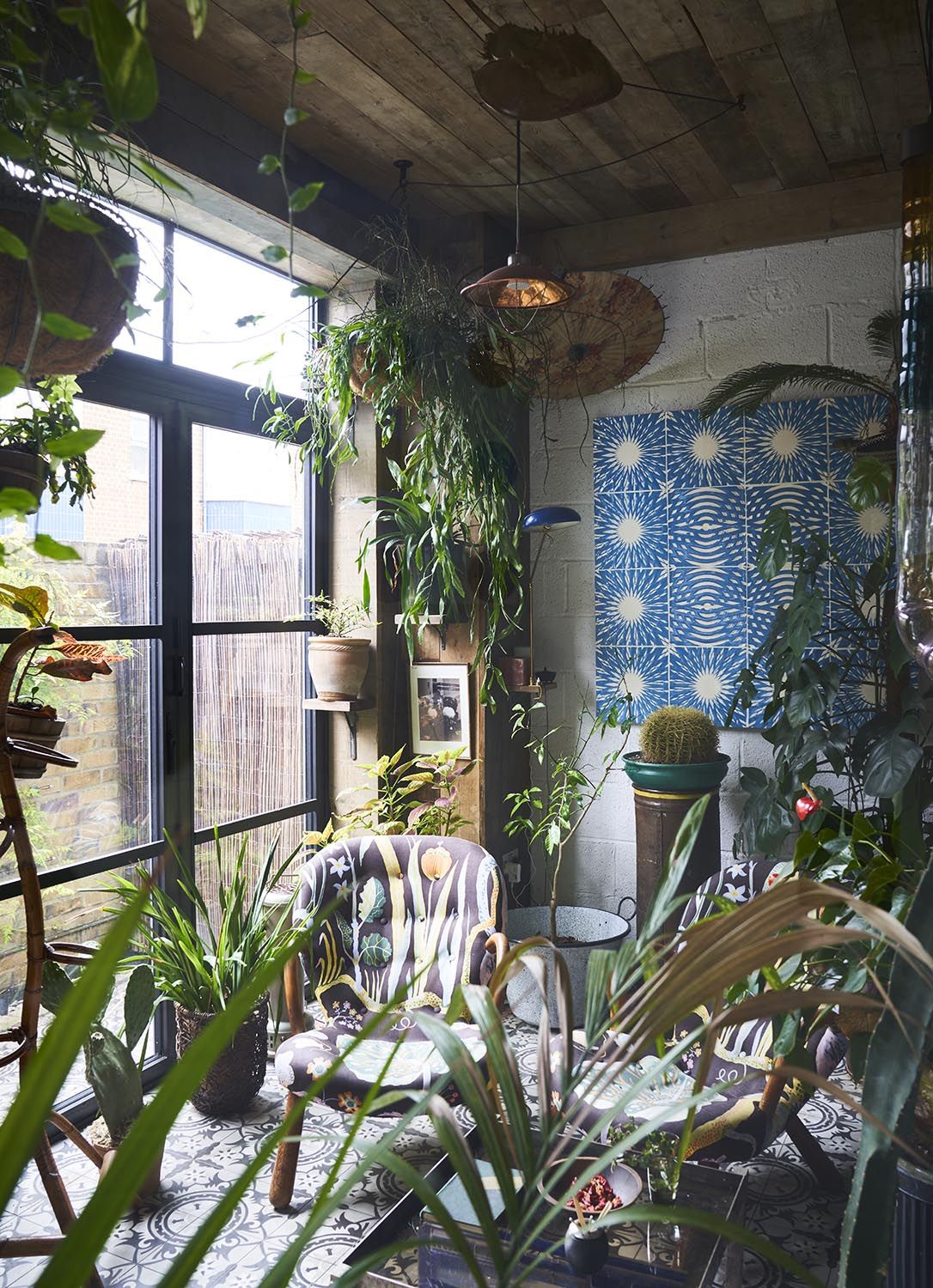 Thanks to the trend for cacti and succulents, we're getting braver with plant choices says Meg Spink, 'Plant Doctor' at online retailer Patch. And not always placed on the floor or furniture, either. "You'd be surprised at the number of unused spaces in your home, just waiting to be brought to life with plants. If in doubt, look up - there's always plenty of space above your head such as tops of cabinets, wardrobes, or even your fridge," she says.
"If you like big plants but don't have much space, there are some that grow tall, but compact. For an 'indoor jungle' feel, a good trick is to collect a mix of small plants on shelves, windowsills and tabletops, with large statement plants standing on the ground. The variation in height adds a lot to the impact, creating a much more calm, healthy and happy space."
And if you're not keen on living plants, The Real Flower Company is seeing a trend for dried flowers, which can bring a sense of the season into your modern home. "Dried flowers are the perfect way to celebrate and preserve the beauty of the English summer," says founder Rosebie Morton. "Dried wreaths are everlasting so make a great investment and are the perfect way to bring some of the outside in."
See Also:The 4 Most Popular Houseplants - And How To Care For Them
How to use tiles in a modern home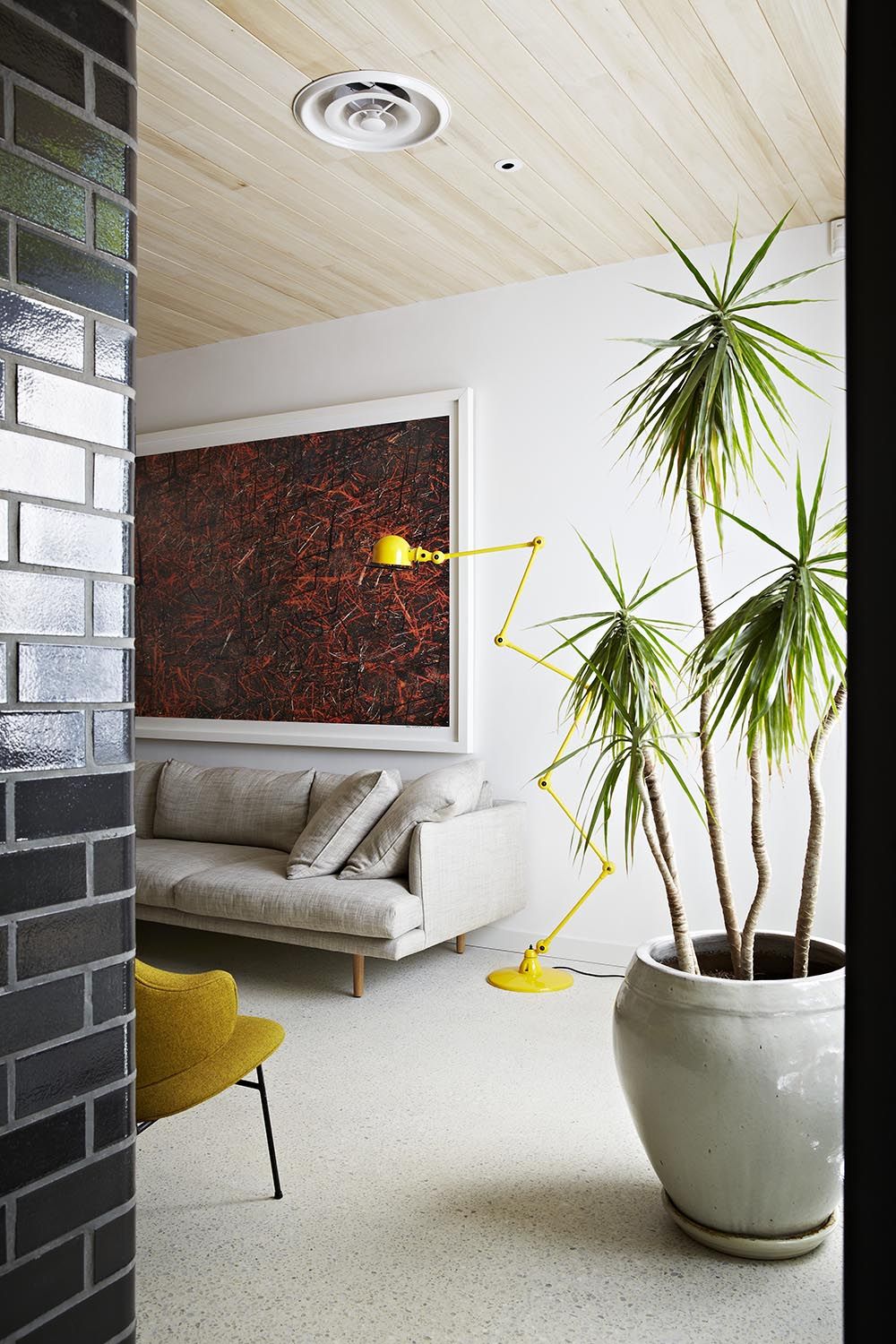 A recent report for Tile of Spain found that 70s was a big idea for home decor this season. But fear not, modern homeowners. We're not talking huge swirling patterns here, you can still get the vibe but in keeping with the age of your house.
Sally Williams at Yellow Wren suggests combining those on-trend colours in with tiles, too. "I've been playing with textures, for example in a bathroom where you might have had one tile, I've been working with different tiles, changing the texture or the sheen or the colour. Heavier colours are more prevalent at the moment, people are bolder," she says. "In a small space I'd go for a darker colour. If you have lighter tiles you can go for a darker colour on the ceiling which can make it a really cosy space." NadiaMcCowan Hillat Wayfair suggests stick-on tiles, too. "Peel and stick in particular is popular and allows you to change the look more frequently."
See Also:Cool And Colourful New Season Tiles
The best flooring ideas for a modern home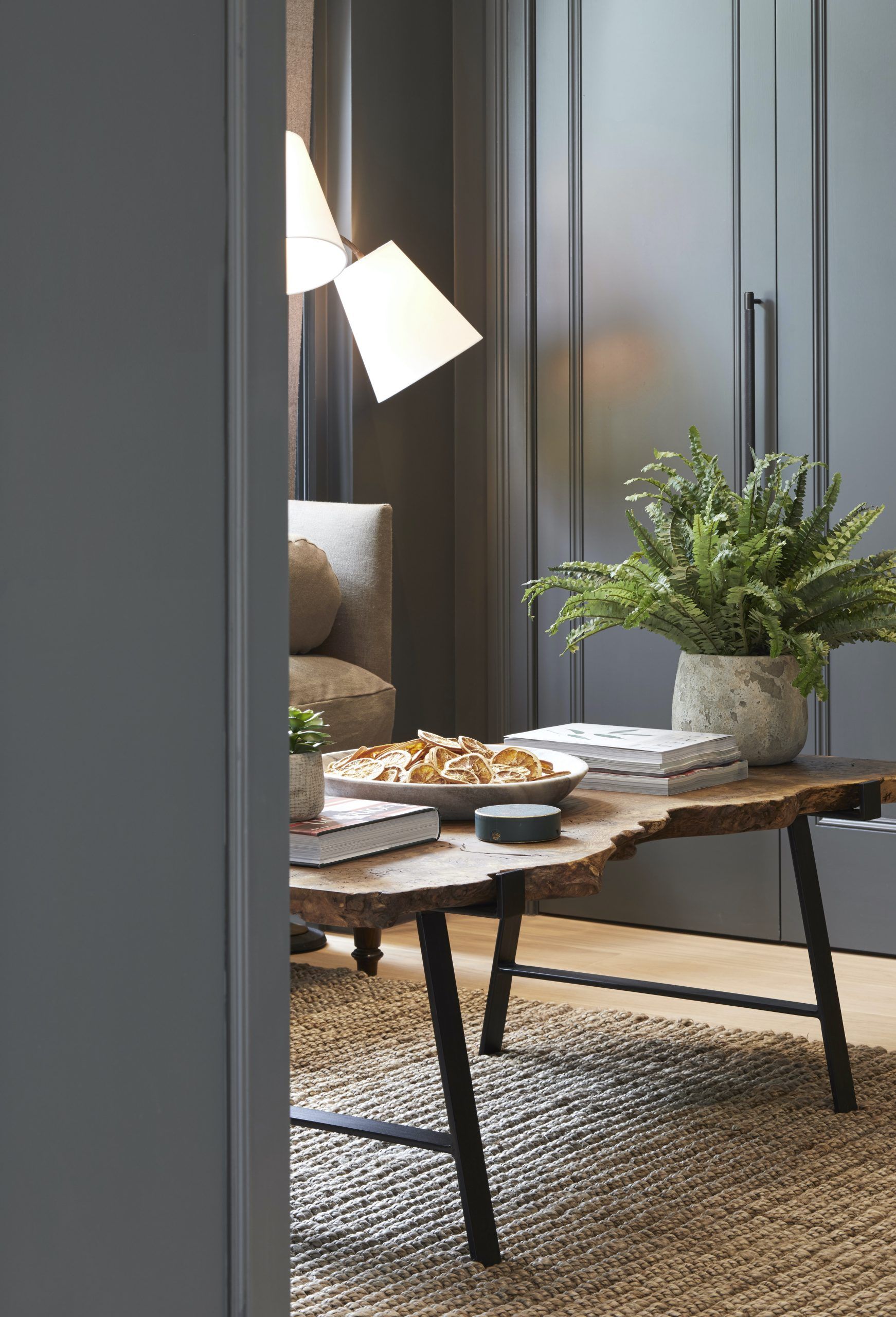 Cream or white carpet to go with that modern home? Not if you don't want to. And if you have wooden or laminate floors, the answer is rugs, rather than full-on carpet makeovers. This is where you can really get cosy and opulent, says Jenny Weiss co-founder at Hill House Interiors. "Soft-to-touch flooring, from cushioned carpets to layered 'silk' rugs, invites luxury all year round."
Rugs aren't just about the cosy element, they help break up rooms, too, says Ottalie Stride, Creative Director atAlbion Nord. "Rugs can help add texture, colour and pattern and help denote 'areas' in open plan living spaces."
See Also:Small Grey Living Room Ideas For Cool, Compact Spaces
The Livingetc newsletter is your shortcut to the now and the next in home design. Subscribe today to receive a stunning free 200-page book of the best homes from around the world.
Shining a spotlight on the now and the next in home design and decor, Livingetc is the UK's best selling high end and contemporary home design magazine. As a brand, Livingetc showcases the world's very best homes, breaks and makes the trends, and has access to leading international designers for insight and ideas. It was first published in 1998, and is currently edited by Pip Rich.