12 Made sale investment pieces to buy in April
Shop the Livingetc Made sale edit of marked down homewares and full-price furniture for some investment inspiration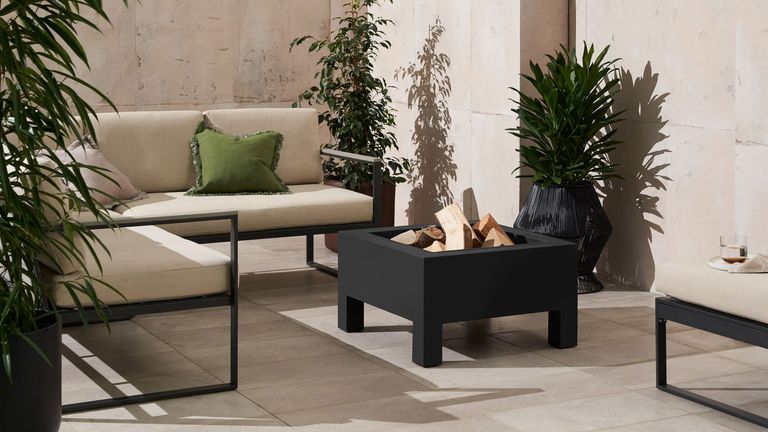 (Image credit: Made)
Browsing the Made sale and their new collections? You can find 12 investment pieces from Made that we suggest you buy this April, just below. Because you can find plenty of investment-worthy furniture pieces when shopping with this London-based brand.
We are here to debunk the idea that investment furniture has to cost a fortune. In fact, Made.com can help us prove our point. How? Their furniture is quite often made to order, it's sturdy with marble, brass, stainless steel and concrete constrictions being most common, and their furniture is durable with larger items benefitting from long guarantees. To last in your home for years and years to come.
We all know by now that investing in furniture is a smart way to spend your money. With this in mind, should you be on the search for some investment furniture pieces – whether for your bedroom, your garden or your home office – then keep scrolling. The furniture pieces and home accessories we picked below are both in the Made sale (meaning it's your last chance to buy them) and new in – therefore full price.
See: Best sofa beds: 2021's most comfortable design-led sofa beds
12 investment pieces in the Made sale
1. Rada Metal Firepit with Chunky Legs – for your garden
Should you be searching for a fire pit to keep your hands warm and your garden looking stylish? This one from Made is new in, chunky and a very stable addition to your patio. Make it the centrepiece in the middle of your garden furniture set, and fire it up come dark when socialising in your g arden.
2. Lovato Pendant Shade – for a bedroom
A new lampshade can drastically change the look and feel of a room, especially a bedroom. Even more so when it's a lampshade as large as this one. It's made from natural raffia, it's layered and textured to add depth yet still manages to let out plenty of light.
3. Leora Dining Chair – for your dining room
In need of some fancy new dining chairs? To seat more people and give a new lease of life to the same room you've spend every night eating in for the past year, this would be a smart investment. Also a smart investment, these vintage-looking cane chairs from Made. They have a chrome metal frame for durability purposes, whilst they are available in three colour options.
4. Tiziana Nesting Coffee Table – for your living room
Why buy one coffee table when you can have two? This nesting table is made from marble, with an additional glass table on top – for more space for your Friday evening cocktail and canapes to sit. Pop your favourite coffee table books atop the glass table.
5. Toriko Click Clack Sofa Bed – for your guest bedroom
Since when did sofa beds start to look this good? This Nordic-style beauty is thee perfect blend of cane and velvet – for a guest room or a living room.
6. Daven Storage Trunks – for your hallway
If you have been on the search for stylish storage that's stackable and secure, then these trunks from Made are your answer. They are made of metal with a matte finish, and they feature a leather fastening. Display them together or separately, and use them to hold – and hide – everything from shoes to blankets and more.
7. Pharo Pendant Lamp – for your dining room
Make a statement with this pendant lamp. Whether that be in your living room, dining room or bedroom, you can customise just how long you want the drop to be. We think the longer the better...
8. Louis Sideboard – for your living room
This warm, neutral sideboard makes a stylish way of storing your placemats, records, important documents and pretty much anything else you want to hide in your dining or living room. With two cupboards and three drawers, there's plenty of space.
9. Emily Forgot 'Archetype III' Limited Edition Framed Print – for your kitchen
An ideal addition to a gallery wall, this limited edition print will be sure to catch your guests' eyes – and to add a pop of colour to your kitchen. It's playful, large and unique – you won't find it hanging on anyone else's walls, that's for sure. It even comes framed! A unique gift idea, too...
10. Julia 3 Light Floor Lamp – for your home office
Well, this is certainly eye-catching. A tortoiseshell lamp is something we never thought we'd love to have in our homes, but here we are. If you're after a statement lighting piece, this is it. Timeless, too...
11. Alska Oblong Serving Board – for your dining room
If you are searching for a new way to serve your cheese, then let this marble board (which even has gold feet) lead the way. Alternatively, you could use it for serving snacks or canapés, or for desserts...
12. Isola Handtufted Wool Rug – for the nursery
The pop of colour your nursery needs, this abstract rug is perfectly coloured with pastel shades, to bring a sense of happiness into your home, without distracting eyes from your lovely furniture. It's very soft for baby to crawl or lay on, too.