10 investment pieces we think you should buy in the Made sale – and where to style them
the new Made collection is now live, and their last chance sale is on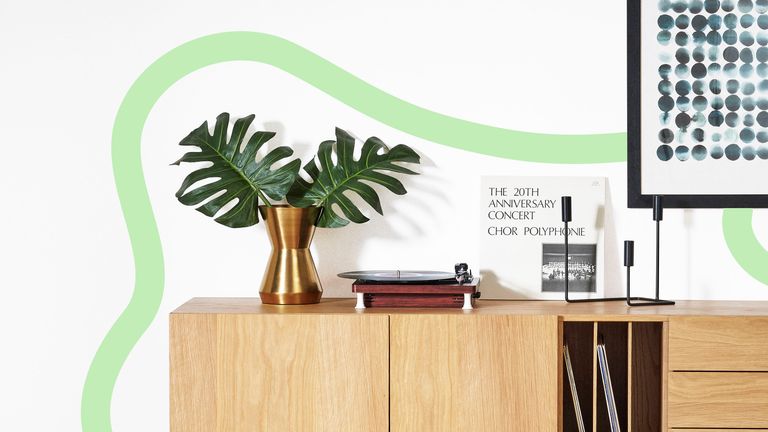 (Image credit: Made)
Investing in furniture is a smart idea – we all know that by now. Because who wants to spend their money on a lovely new bed to have to replace it just a few years later? One thing a lot of people aren't aware of, however, is that investment furniture pieces can be snapped up from pretty much anywhere if you've got observant eyes – especially from London-based furniture brand Made.com, that is.
For those who don't already know, Made are the makers behind practical, stylish and modern homewares for everywhere from your garden to your nursery and your kitchen. The majority of their furniture is made to order, too, and it's all made from high-quality materials that will last in your home for years to come. Think marble, brass, stainless steel, concrete... 
See our ultimate guide on what to buy from the Made website, for those who want to re-style their interiors while we are in lockdown. In other words, keep scrolling for investment inspiration. These buys are both in the sale (meaning it's your last chance to buy them) and new in – therefore full price. Also, there's an extra 10 per cent off sale prices right now, just to entice you further...
See: Best sofa beds: 2021's most comfortable design-led sofa beds
10 investment pieces you should buy from Made
1. Tiziana Nesting Coffee Table – for your living room
Why buy one coffee table when you can have two? This nesting table is made from marble, with an additional glass table on top – for more space for your Friday evening cocktail and canapes to sit.  Pop your favourite coffee table books atop the glass table.
2. Toriko Click Clack Sofa Bed – for your guest bedroom
Since when did sofa beds start to look this good? This Nordic-style beauty is thee perfect blend of cane and velvet – for a guest room or a living room.
3. Pharo Pendant Lamp – for your dining room
Make a statement with this pendant lamp. Whether that be in your living room, dining room or bedroom, you can customise just how long you want the drop to be. We think the longer the better...
4. Louis Sideboard – for your living room
This warm, neutral sideboard makes a stylish way of storing your placemats, records, important documents and pretty much anything else you want to hide in your dining or living room. With two cupboards and three drawers, there's plenty of space.
5. Julia 3 Light Floor Lamp – for your home office
Well, this is certainly eye-catching. A tortoiseshell lamp is something we never thought we'd love to have in our homes, but here we are. If you're after a statement lighting piece, this is it. Timeless, too...
6. Alska Oblong Serving Board – for your dining room
If you are searching for a new way to serve your cheese, then let this marble board (which even has gold feet) lead the way. Alternatively, you could use it for serving snacks or canapés, or for desserts...
7. Isola Handtufted Wool Rug – for your bedroom
The pop of colour your living room needs, this abstract rug is perfectly coloured with pastel shades, to bring a sense of happiness into your home, without distracting eyes from your lovely sofa, unique artwork, shiny new coffee table and more...
8. Pavia Wide Chest of Drawers – for your bedroom
If you could do with another set of drawers – perhaps for storing your summer clothes – then this rattan set might just be the one for you. It's compact, yet wide, with six drawers and minimalist handles. Place it afront a statement wall and watch it blend in seamlessly.
9. Gabriel Marble Pendant Light – for your kitchen diner
Timeless and trendy, this pendant light would be a lovely addition above a dining table. Buy two or three for the full effect – it also comes in white. This green marble light boasts brass accents, too.
10. Simo Stainless Steel 16 Piece Cutlery Set – for the garden
This perfect cutlery set would be great for garden use – it's modern, comes in a set of 16 and it was crafted in Portugal. Wow your guests while al fresco dining – not just with the food.