Editor's Picks: Pip's perfect picks to survive the January blues, in style
LivingEtc's, Pip McCormac shares his Editor's Picks of carefully curated items to get you through the January blues.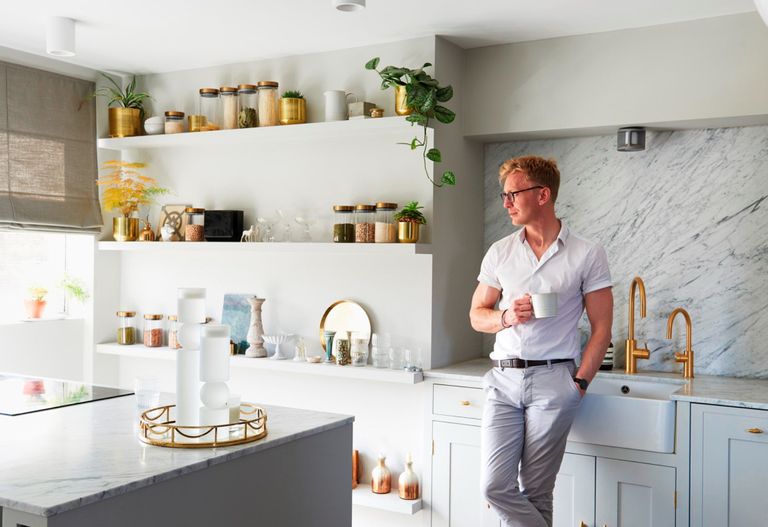 (Image credit: Pinterest)
No matter how tumultuous 2020 was, January always brings a sense of opportunity. So, this year whether you're dealing with self-isolation or missing loved ones, I'm confident that we will all do our best to enter it with a sense of optimism that life will get better. 
In my own life, there ought to be lots of newness on the horizon — I've recently acquired a brand-new house and beginning a life I'd never have dreamed I'd be embarking on this time last year. All being well, as you read this, I'll not only be in my new place but planning how I am going to decorate it. 
Sure, I've already crossed off my list my sofa fabric —fully knowing that nothing jinxes a new house purchase quite like optimistic planning ahead of time— but nevertheless! I am quite certain the dusky yellow linen hue will work marvelously and pull the room together.
While there is so much excitement on my end, I do hope the same for you, which is why I've pulled together a little pick-me-up that I believe will do the trick. To rid the January blues filling the air, I've carefully curated a collection of Editor's Picks to spark joy and lift spirits in every room of your home. 
The key? Discovering the groundling joy in choosing pieces that incorporate a touch of earth tones— we're talking terracotta, tan, browns, warm grays, burnt siennas, and white (to name a few). From a buttery leather saddle chair to an antique log holder, all seven of these sensational styles featured will bring joy and light up any (and every) room in your home. 
Cheers to a better month ahead! 
1. A perfectly plush pillow cover
2. A mid-century bar cart
3. A rounded bookcase 
4. A brass log holder
5. An untraditional flower vase 
6. A luxurious leather chair 
7. A 3-light sculptural chandelier 
Still, want more? Check out additional recommendations below: