The 10 best Ikea products - Livingetc's editor handpicks the absolute gems that add flair to your decor
The best Ikea products are easy to find if you know were to look, and our editor Pip Rich has done the hard work for you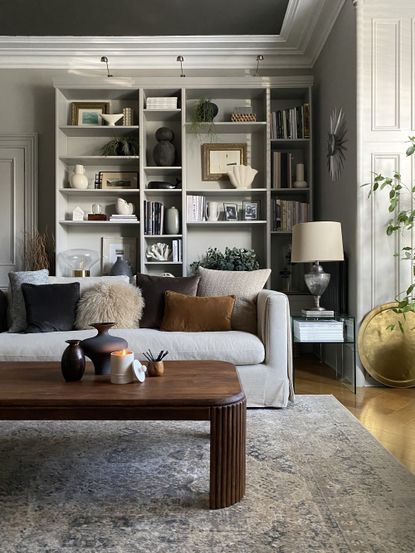 (Image credit: @designsixtynine)
The Livingetc Newsletter
For style leaders and design lovers.
Thank you for signing up to LivingEtc. You will receive a verification email shortly.
There was a problem. Please refresh the page and try again.
The best Ikea products used to be a mystery to me. The first time I ever went to Ikea, aged 24 and having just moved to the city, I went with the intention of buying a draining rack. But, of course, following the winding road through the store, I filled my cart with tea lights and cutlery sets and assorted decorative bottles. At the check out, faced with being about to hand over almost a week's wages on - essentially - nothing, I abandoned the lot and left empty handed and overwhelmed.
I've since learned many things. First, I'm more sure in my own taste and style, in what actually works in a house and what impulse purchases are not worth your time. Secondly, I've become more comfortable in navigating Ikea - 20 years living in a city will harden you so that you can even walk past the fairy lights unmoved. And thirdly, I've become so impressed with the proliferation of Ikea hacks that have taken over our site and the creative portion of the internet as a whole that I can easier see the potential in some of the brand's stalwart classic pieces.
The 10 best Ikea products
1. Buskbo armchair
2. Sharonfrukt plant holder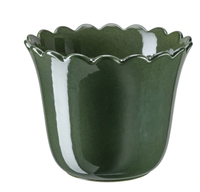 Sharonfrukt plant holder | $7.99, Ikea
We've been scalloped edges a lot lately - not least in the latest lighting trends - and this plant pot is just the right shade of smart olive green to add a little decorative flair.
3. Vonsbak rug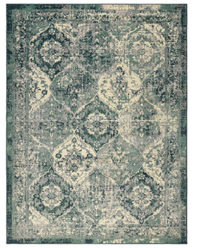 Vonsbak rug | $69.99, Ikea
Continuing the green theme, and what I love about this rug is how artfully faded it is. It looks like it exudes grandeur, like you could use it in any of your designer IKEA hacks to create the sort of literati vibe that speaks of learned bohemianism.
4. Strimmig mug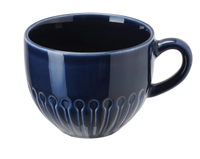 Strimmig mug | $2.99, Ikea
We talk a lot in our Ikea kitchen hacks about how handles or paint colors or panels can change how a kitchen feels. But I think the same can be said for some artfully chosen mugs - anything tactile, that feels warming to hold and looks like it was made by a maker. Like this Strimmig mug, which also comes in a more neutral grey.
5. Hemnes drawers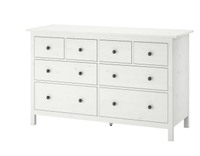 Hemnes drawers | $279, Ikea
I'm including this here not for the piece itself - sorry, but it's so much more functional than it is chic - but for how wonderful it can be when dressed up well. As Ikea dresser hacks show, this has the potential to go from an ugly duckling to, well, a stunning piece of furniture.
6. Solklint lamp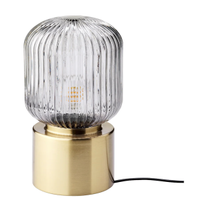 Solklint lamp | $19.99, Ikea
Now, I'm a fan of decorative lighting and feel like no Ikea desk hacks are complete without a little lightbulb moment. And how debonair is this lamp? Hitting all the trends for gold and smoked glass and general dinkiness, at that price, you can - quite possibly - take three.
7. Svampmal cushion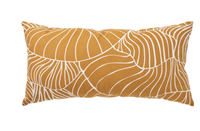 Svampmal cushion | $4.99, Ikea
We're currently producing a shoot for a Spring edition of Livingetc based around what you can do with this exact shade of yellow. It's brighter than mustard, deeper than canary, shall we go with egg yolk? Anyway, in her first edit, the stylist included this very piece in her living room ideas alongside some way, way more expensive names and designers. And it worked. How's that for an endorsement?
8. Kolbjorn shelving unit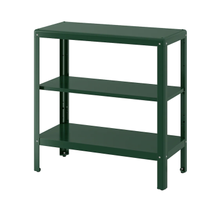 Kolbjorn shelving unit | $59, Ikea
Yet more green (if you start complaining that I only like one color you'll sound like my husband who is now trying to ban me from using any more of it). But again, this piece is just the right shade of olive and, in the corner of a kitchen, looks so smart. Use as the basis for your Ikea storage hacks or just leave as is.
9. Karismatisk room divider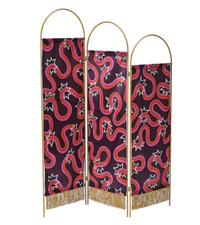 Karismatisk room divider | $59.99, Ikea
This isn't for the faint hearted, admittedly, but I've included it here because, simply, it's really fun. As we've seen in the increase in interest for maximalism in interior design, this injects personality and flair into a room. Fringing? Check, Pattern? Check. Totally bizarre? I'll leave that up to you.
10. Flottebo sofa bed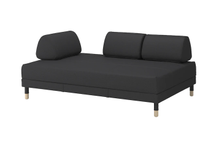 Flottebo sofa bed | $599, Ikea
Yes, it's the eye catching purple that I liked when perusing the best Ikea sofa beds, but realistically, I'd go for it in black or grey. This daybed looks like it belongs in a home designed by Mies van der Rohe, all low lines and unexpected edges.
For style leaders and design lovers.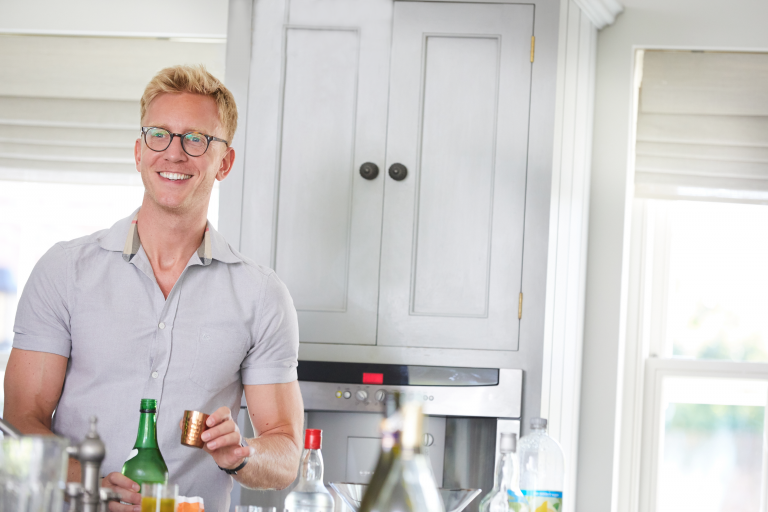 The editor of Livingetc, Pip Rich (formerly Pip McCormac) is a lifestyle journalist of almost 20 years experience working for some of the UK's biggest titles. As well as holding staff positions at Sunday Times Style, Red and Grazia he has written for the Guardian, The Telegraph, The Times and ES Magazine. The host of Livingetc's podcast Home Truths, Pip has also published three books - his most recent, A New Leaf, was released in December 2021 and is about the homes of architects who have filled their spaces with houseplants. He has recently moved out of London - and a home that ELLE Decoration called one of the ten best small spaces in the world - to start a new renovation project in Somerset.