'It's not your only option!' 4 alternative ideas to classic kitchen islands that still work for your space's layout
While kitchen islands are enduringly popular, they're not the only way to make your space work - here's what some designers are replacing them with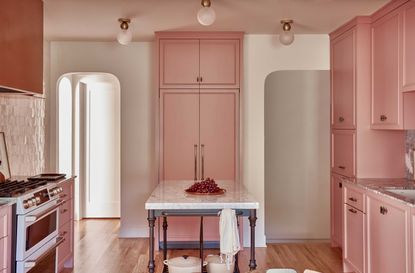 (Image credit: Michael Clifford. Design: Lisa Staton)
The kitchen island has conquered our hearts and minds for quite some time. It's easy to understand the appeal of the architectural feature, it's a central structure that others can congregate around with ease whilst offering you ample storage and worktop space.
But recently, we've seen a rejection of the island in favor of alternatives, some new inventions, and others classic creations. Interior designers and kitchen experts have weighed on this emerging trend, and they all agree, that the monopoly of the kitchen island is coming to an end.
In its place, we see open and elegant metal worktop stations and charming dining tables as well as alternative architectural solutions. Discover how you can bring this trend into your kitchen and elevate your kitchen without sacrificing storage or space.
1. A CLEAN AND CONTEMPORARY COUNTER TABLE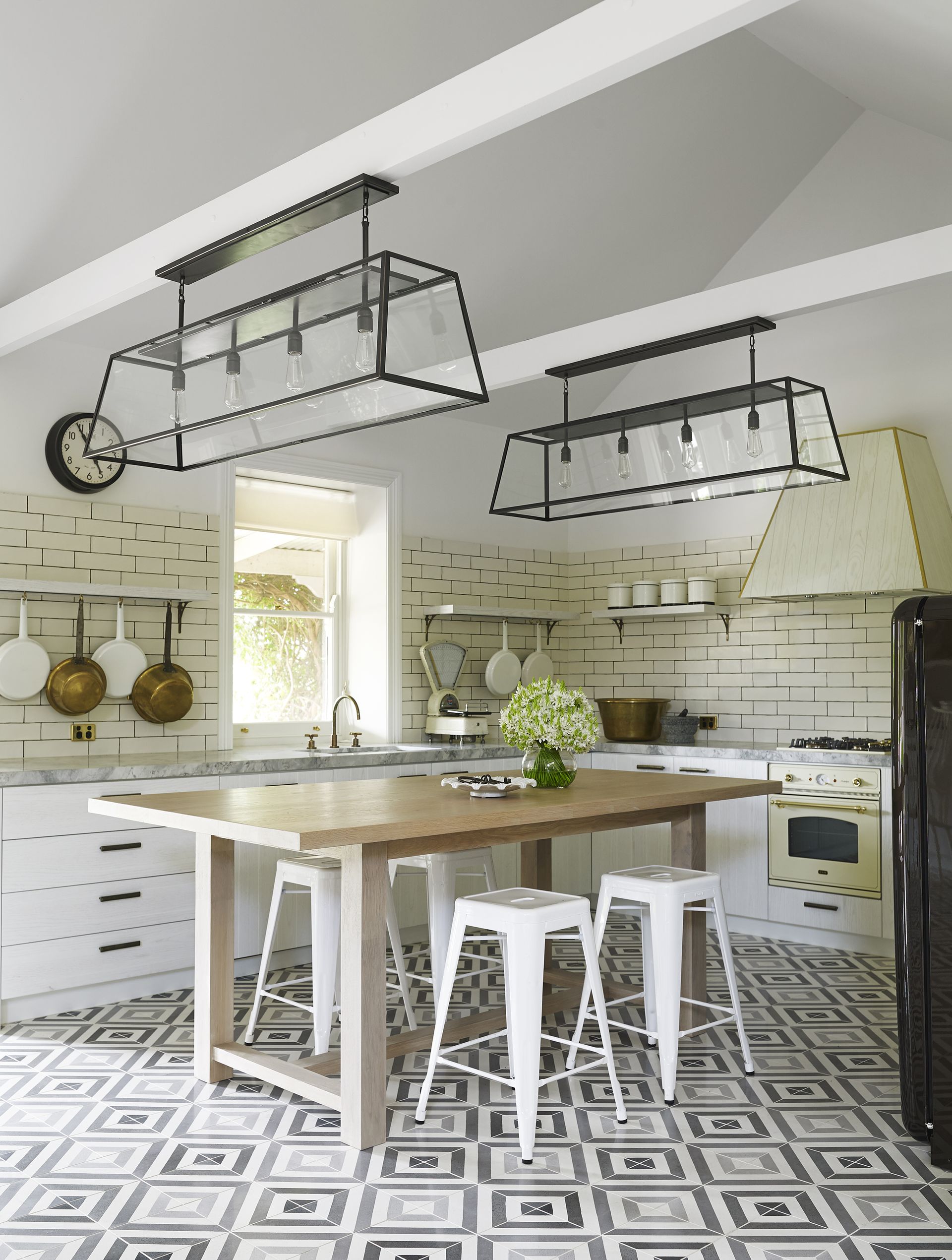 Light and airy, this modern kitchen design created by Greg Natale features a sleek and sophisticated alternative to the kitchen island. Doubling as a dining space and kitchen countertop table, this solution allows you to connect with greater comfort and ease.
'This 900-high counter table is being used in this kitchen as an alternative to an island,' says Australian designer, Greg Natale. 'It is easier to install, gives a kitchen a traditional look, and provides extra countertop space.' He hints at an important point which is the simplicity of installation in comparison to a traditional island which also cannot be moved once in place. This contemporary table gives you double the functionality of its classic counterpart but with added flexibility and light in your kitchen.
2. A TRADITIONAL KITCHEN TABLE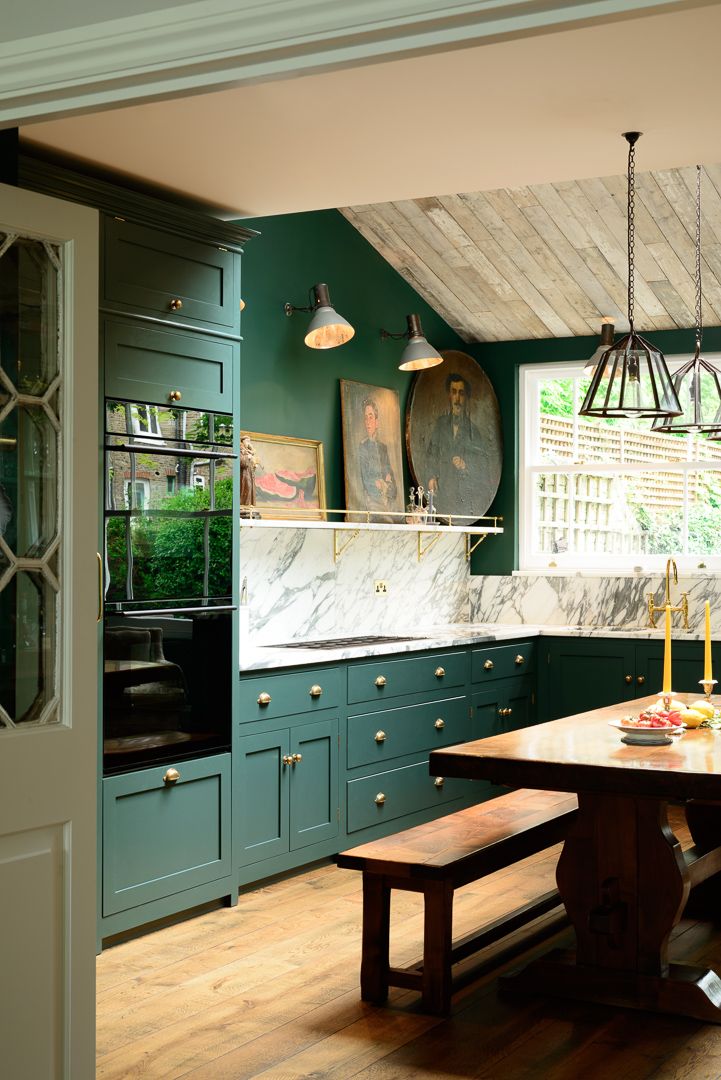 History can teach us a great many things. This lesson also applies to kitchens, the traditional kitchen table is back as designers continue to seek out new and antique editions to fill their schemes.
This deVOL Classic English design from their Peckham Rye project makes the case for a traditional bench and table pairing. 'When we think of our perfect kitchen, it has space, it has someone prepping the food with a spot for others to join in and it has a table to gather around,' says deVOL's Creative Director, Helen Parker. 'Gatherings around a kitchen table are becoming more and more relevant to our lives today, an old habit that sadly died out when technology and busy lives took over but it's back. The word 'Sobremesa' really sums up a deVOL kitchen, it is that time after a meal when you just stay and don't leave the table, a Spanish word that evokes more than just eating but enjoying others' company in the simplest of ways.'
Whether you've got a large space to fill, or are looking for table ideas for small kitchens, there's a design for every size of room that will work, too.
3. METAL WORK TABLE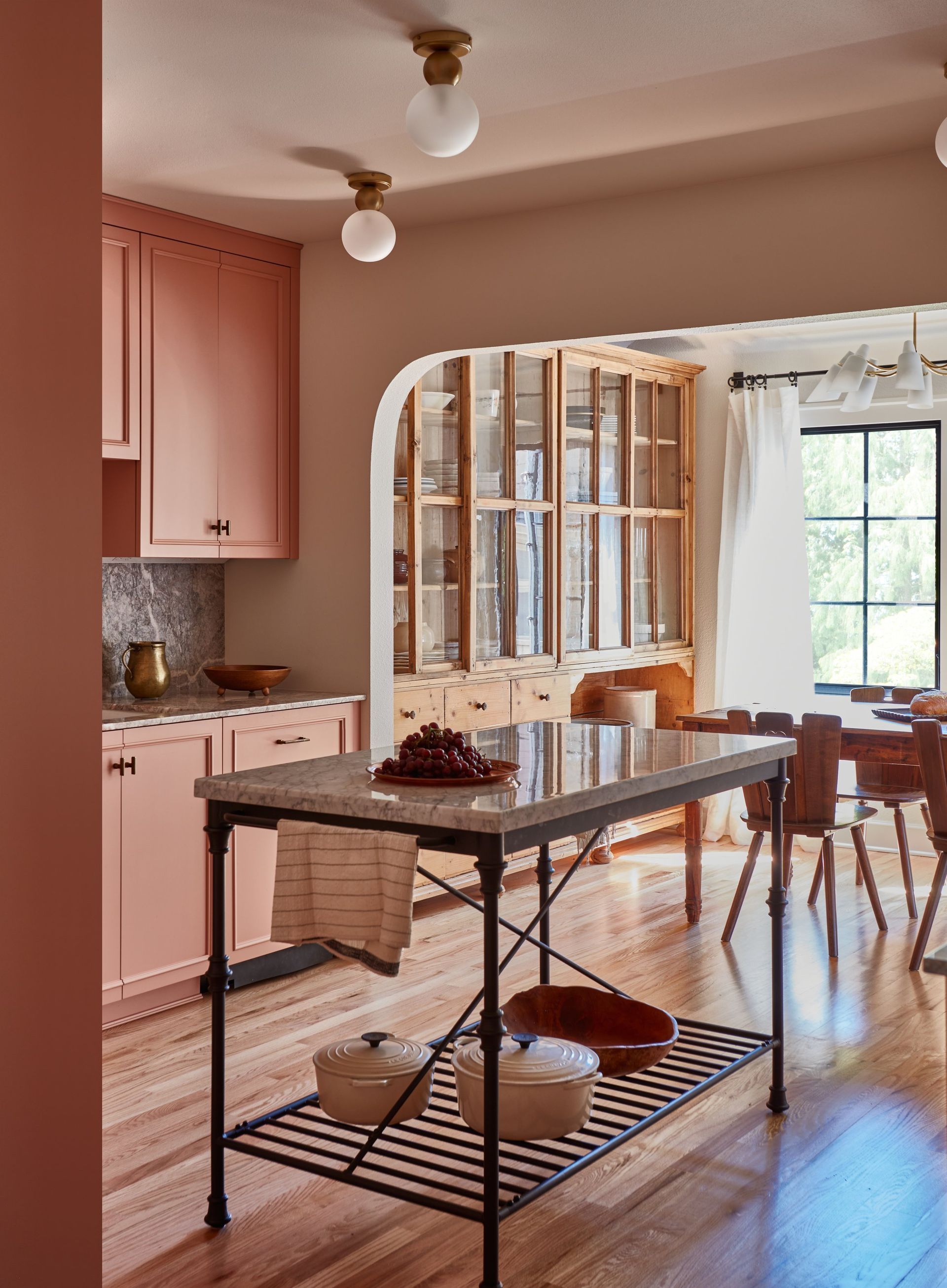 This beautiful pink kitchen features an elegant metal and stone worktable at its core instead of a traditional island. 'Work tables allow for the same generosity of counter space, but keep the kitchen feeling open and airy, especially in a smaller space,' says Washington-based interior designer, Lisa Staton. The stone is not only a durable surface for food preparation but also balances the darkness of the metal structure. The lower level also offers a space for decorative items and keeps all your essential cookware within arm's reach. If you want to recreate this look, opting for antique or vintage pieces is always a good way to ensure your work table is rich in character and charm.
4. STRUCTURAL SOLUTIONS: ISLAND PLINTH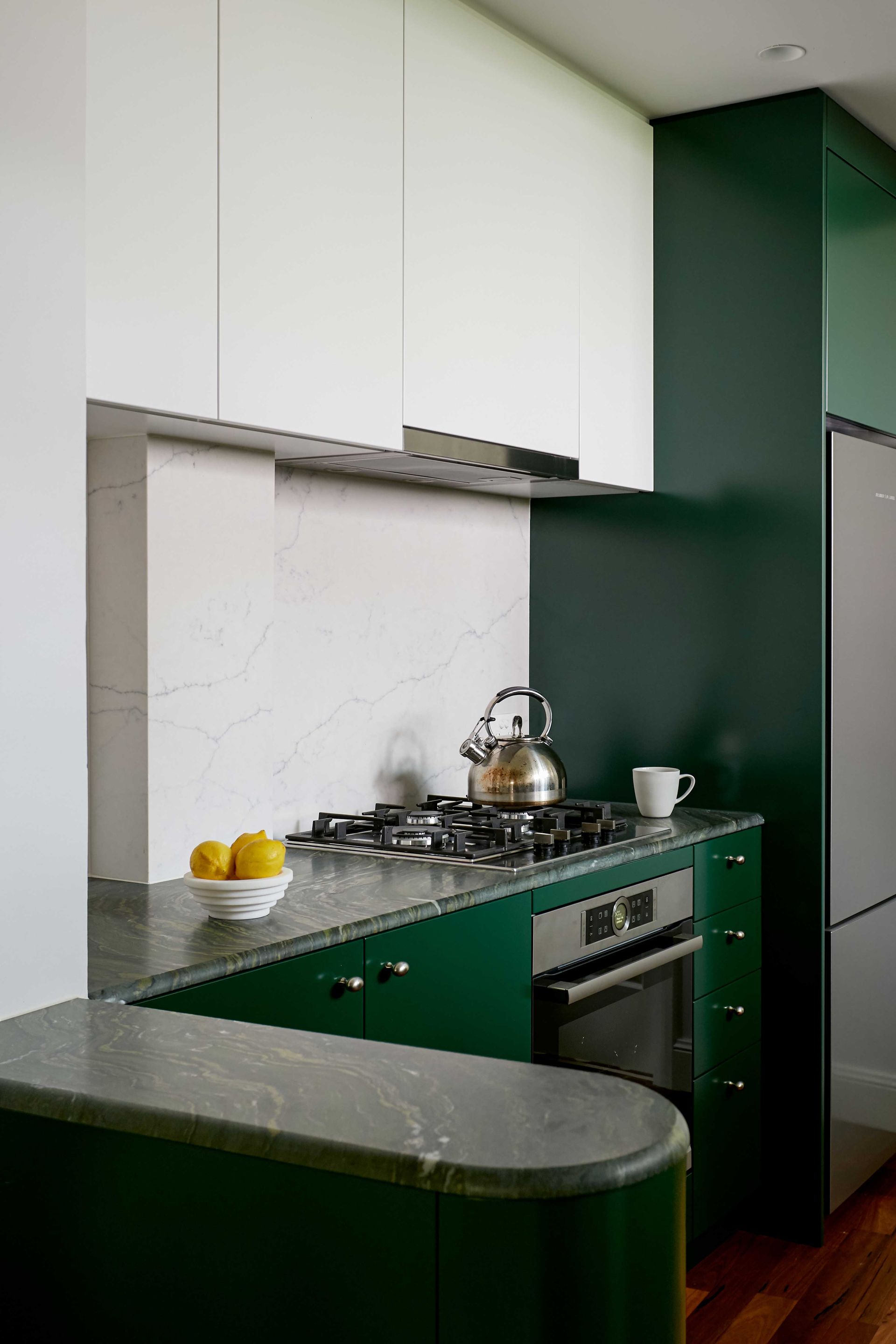 Not all kitchens come in the same shape or size and thus an island isn't the right solution for every space. This emerald, green kitchen design from Parker Studio showcases a structural solution that adopts the basic premise of the island but attaches it to the wall, forming more of a kitchen peninsula layout.
The designer behind the kitchen explains how this unconventional approach makes the most of the space. 'The main kitchen run leads onto a structural nib wall, so to maximize workspace we decided to create an additional kitchen island 'plinth' to provide more bench top and extra storage below without taking away from the spacious-ness of the open kitchen,' says Caitlin Parker of Parker Studio. 'We continued the marble top throughout for an extra luxurious finish. It provides a great distraction from the column in the kitchen and creates a lovely divide between the kitchen and dining area.'
If you're working with a smaller space but still want to adopt the functionality and form of an island, this could be the ideal structural solution for you.


The Livingetc newsletter is your shortcut to the now and the next in home design. Subscribe today to receive a stunning free 200-page book of the best homes from around the world.
Writer and design expert Faaizah Shah is the founder of The Interiors Consultancy. She has worked with designers such as Staffan Tollgard and design houses such as Sanderson to help them understand and communicate their narratives. She is known for crafting engaging stories and imaginative content, and understanding great decor from her years alongside some of the best creatives in the industry. She is also a contributor to Livingetc.