'They're modern, cool and space-saving' - 8 built-in headboard ideas that make bedrooms feel endlessly more elevated
Built-in headboard ideas are a clever tool for the modern bedroom – here are some of our favorite examples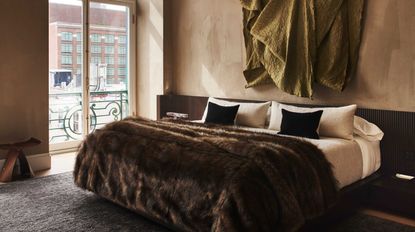 (Image credit: Adrian Gaut. Design: Studio Todd Raymond)
The Livingetc Newsletter
For style leaders and design lovers.
Thank you for signing up to LivingEtc. You will receive a verification email shortly.
There was a problem. Please refresh the page and try again.
Headboard design has come a long way from the traditional upholstered look. More and more, designers are embracing this piece of furniture as a space-saving tool, seeing its potential as room for storage, tidying away messy wires and a place to display your bedroom items.
We are also seeing headboard ideas work harder to blend into the wider aesthetic of the bedroom, and they are doubling up as bedside tables too. Instead of bringing a stuffy, country-core look - new look headboards are emerging that are modern and cool.
This is where built-in headboard designs fit the bill perfectly. Seamlessly mounted against the bedroom wall, a built-in design has a more sleek and minimalist feel that brings a focal point to the bedroom. Here are a handful of designs and in-built headboard ideas that we love that you should give a go at home.
1. Use your headboard to span the entire bedroom wall
First up, your built-in headboard doesn't need to span the width of your bed, and we're seeing headboards that span along the width of the room just like this example from Studio Mellone.
This example of a built-in headboard helps to break up the wall space, bringing color and texture halfway up the wall the way a dado rail might. It also really helps to highlight the bed as the focal point and brings dimension to an otherwise white space. If you go for this look, make sure to not go too high up the wall - use your bed frame as a guide.
The end result also means you might have made yourself a narrow shelf along the top of the headboard which works well in a decorative way. Lean artwork on the headboard and use it as an opportunity to display your favorite bits and pieces.
2. Use the space for shelving
There is no reason why you shouldn't embrace the opportunity that a headboard presents for extra shelving. This is a prime moment to be decorative and use the wall space for extra storage. This clever headboard design from Kimberly Peck is the perfect example.
'In this project, we opted to do a custom designed headboard that spanned the entire bedroom,' explains Kimberly Peck, the designer behind this SoHo loft by Kimberly Peck Architect.
'The purpose of the headboard is multifold. It grounds the bed in the room while creating open and closed storage space for the owner to place and store objects and books to help organize the room. The area immediately to the either side of the bed was designed to act as a nightstand with a deeper drawer and integrated electric for reading lights or to charge cellphones.'
If you opt for the bedroom shelving headboard look, curate the perfect look with objects and decor that is considered and carefully spaced out.
Resist the urge to use the shelving to dump bits and pieces, and keep things uniform and cohesive to the wider style of the space. When in doubt, follow the rule of three with three decorative objects - a neat stack of books, a plant and a ceramic bowl create a harmonious look in this bedroom.
3. Integrate your in-built headboard with a nightstand
Make the most of your headboard and try and integrate a nightstand or a more slick and seamless look. This removes the need for extra bedside tables and added furniture, and instead uses the headboard space for drawers that retract into the headboard, keeping the whole look feeling cohesive.
In this home designed by Home Studios, this custom built-in headboard has evolved to also include the bedside tables. The custom built headboard brings walnut and rattan and feels shapely and elegant, tying the room together and creates a floating look, bringing a Minimaluxe feel.
4. Use your headboard to mount wall lights
In this example, the designer has used the height of the headboard to install secret cupboards for extra bedroom storage and mount two wall lights that shine down on the bed.
'For the purpose of designing this headboard, it was two-fold,' explains Marta Chrapka of interior design studio, Colombe Studio. 'First of all, it was supposed to accommodate additional storage space. in the upper one there are books and in the lower one there are spare bedding. Another reason was to straighten the room. the wall on which the bed is placed is slanted and thanks to this we were able to place the bed parallel.
The in-built design also allowed for the designer to mount two wall lights, with wiring hidden behind the headboard, with two switches either side. This bedroom lighting bring such beautiful symmetry to the scheme and draw attention to the wooden grain of the headboard.
Material: Stainless steel, brass and iron
Price: $135.20
If you're looking for an elegant addition to your headboard, you can work the wiring behind the headboard, with this elegant design transforming your wall with its graceful swan neck and brass finish.
5. Upholster to add texture
If you're looking for a way to introduce more texture to the space, you can also upholster your in-build headboard to soften the look.
Upholstered headboards have a bit of a bad reputation, and conjure up images of dated pieces of furniture that are buttoned and tufted, but we're enjoying the clean upholstered look or the fluted style.
'In this example, we took existing built-in nightstands that were adhered to the wall, and then incorporated them into a new bouclé upholstered headboard,' says Eva Bradley and Alicia Cheung, principals at San Francisco-based, Studio Heimat. The result is extra softness to the wall, and almost gives the bed and frame a cloud-like appearance.
6. Match with paneling
Wall paneling in a bedroom brings a rustic bedroom look and warmth, with wood adding texture and breaking up the wall space. It's often a feature of your bedroom and is mounted onto the wall, giving you a small shelf above your bed.
In this example from Interior Fox, the headboard is an extension of the bedroom shiplap extending out of the wall with hidden storage space for hiding away bits and pieces.
7. Don't forget your bedroom tech
Lastly, built-in headboards offer up new opportunities for you to be clever with your smart home technology, integrating plug sockets and the more unsightly elements of your interior design with your bedroom and hiding those wires away out of sight and out of mind.
As well as your bedside lighting, going for a built-in look requires you to think practically about what you might need within reach when in bed.
'We included built-in plugs for electronic charging, adjustable reading sconces with controls at your fingertips,' say Eva Bradley and Alicia Cheung of Studio Heimat. This sets the tone for relaxation, and you always know that your appliances are to hand.
8. Use to disguise clutter
Even when built-in headboards include nightstand storage, it doesn't have to encourage clutter. This design by Studio Todd Raymond is effortlessly sleek, including storage but in a way that's perfect for a minimalist bedroom.
'Going back to having things put away and their own space, we wanted the nightstands to function in that same way,' explains designer Todd Raymond. 'Personally, we prefer things to be hidden away so there is less visual clutter. The built-in nightstands house a drawer where we keep our books, tissues, and all the normal things that people have next to the bed, and also a flip-up small compartment on the top where we can plug in our phones and charge them for the night.'
'Visually, they are very low, shallow, and long, helping to elongate that bed elevation,' he adds. 'I always think a long, low bed adds a feel to a space, and that's what we were going for here.'
For style leaders and design lovers.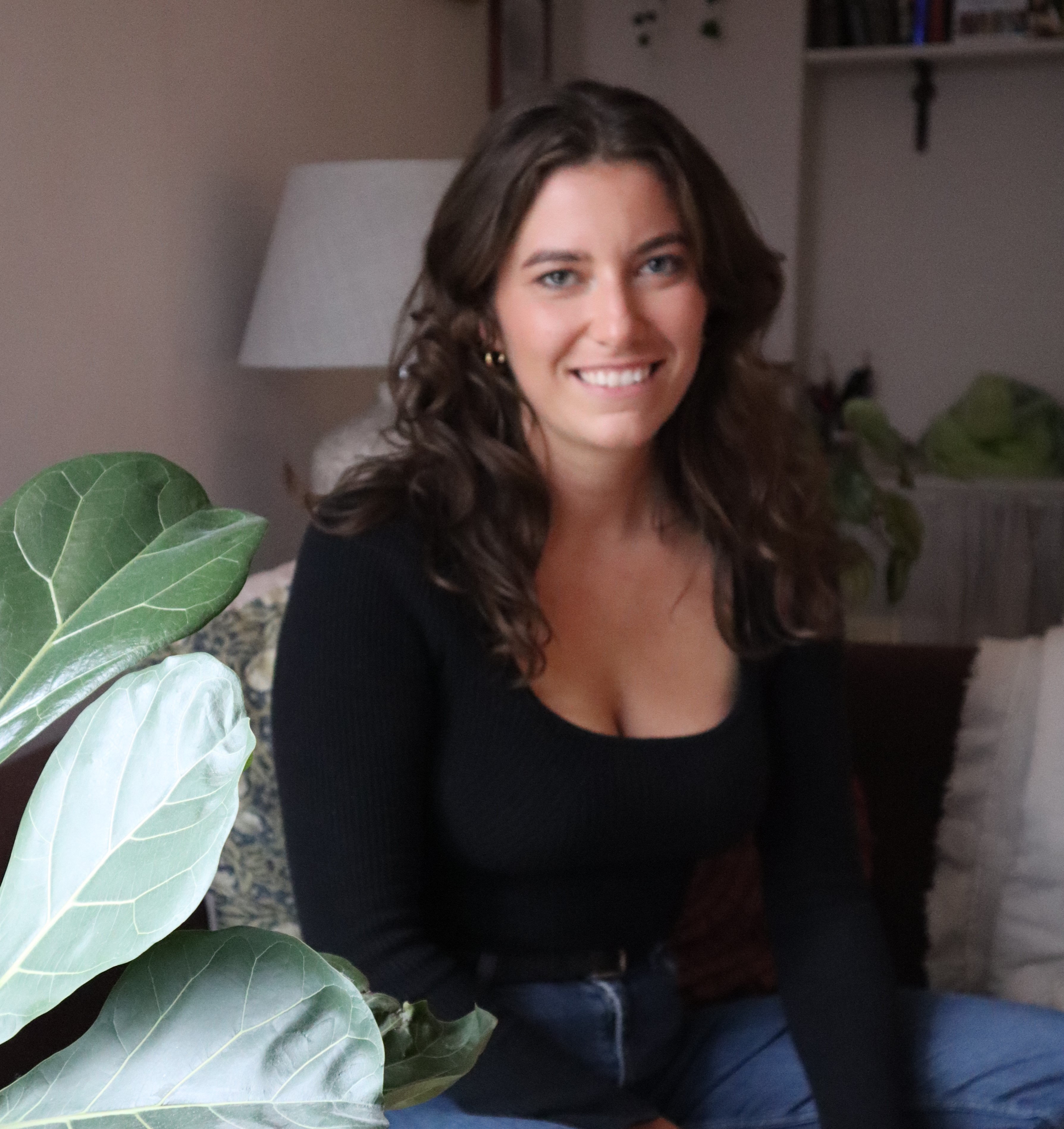 Livingetc content editor and design expert
Oonagh is a content editor at Livingetc.com. Previously, she worked on a London property title, producing long-read interiors features, style pages and conducting interviews with a range of famous faces from the UK interiors scene, from Kit Kemp to Robert Kime. In doing so, she has developed a keen interest in London's historical architecture and the city's distinct tastemakers paving the way in the world of interiors.