Are upholstered headboards outdated? Here's what interior designers say, and which beds they're choosing in 2023
Upholstered headboards have been a design mainstay for a little while, but is it time to leave them behind?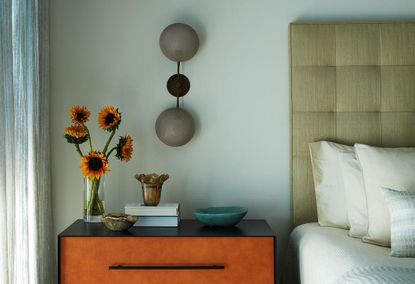 (Image credit: Tim Lenz. Design: MK WORKSHOP)
The Livingetc Newsletter
For style leaders and design lovers.
Thank you for signing up to LivingEtc. You will receive a verification email shortly.
There was a problem. Please refresh the page and try again.
Upholstered headboards have come a long way. Traditionally, we'd see a tufted upholstered style in a towering arch over the head of the bed frame, and typically the color palette would be beige or grey. But that look is pretty dated, and what is replacing them is something that is sleeker, cooler, and more modern.
Upholstery on the headboard hasn't disappeared, (although we are also seeing designers and big name brands get creative with other materials - fluted wood and rattan are just two examples of this), but instead we're seeing upholstered headboards in brave new colors, textures and shape.
They're taking on a new form and are still crucial in the bedroom for a calming aesthetic, explains Barbara Bachmann of Bachmann of Bachmann Interior Design. 'Upholstered headboards are for me the most important in a bedroom for the comfort and it is the best opportunity to bring a touch of elegance in the room with a texture or a pattern.' To find out more about how they've changed, and what we're seeing instead, I've spoken to the designers responsible for some seriously beautiful modern bedrooms.
Are upholstered headboards going out of style?
So are upholstered headboards going out of style? No, we don't think so, but they definitely are changing with a totally new look. 'No to the upholstered sleigh bed. Less is more,' says Shannon Mann, lead designer at Mann Designs Studio. It all comes down to three major changes that we're seeing, across shape, texture and color.
What colors are modern upholstered headboards?
The first difference we're noticing in our headboards is how they are evolving from pastel, grey and beige tones to something braver in the bedroom.
Even in relaxing bedrooms with the most soothing palettes, we're seeing darker headboards in rich, sumptuous colors come to the fore, and grey banished for good from the bedroom. Think deep plums and purples and a whole range of dark greens, from forest green tones to more muted manifestations of the color.
'No, I don't think that upholstered headboards are going out of style. If anything, I think they are having a resurgence,' say Jordan Slocum and Barry Bordelon, founders of the Brooklyn-based interior design firm The Brownstone Boys.
'We are seeing this change with bold colors and with all sorts of patterns.'
Pattern is another thing The Brownstone Boys have noticed when it comes to headboard design. 'We are also noticing a trend of pattern on pattern when it comes to bedding and headboards add another opportunity to add more patterned elements to the space!'
What shape are modern upholstered headboards?
Shape is another way in which the traditional headboard is getting a new look. 'It's important that the headboard also has a shape,' says Barbara Bachmann of Bachmann of Bachmann Interior Design 'and it is through this different aspect that we have fun moderninzing the traditional headboard.'
We are seeing curves used throughout the home, and there has been a big move towards more perfect rounded curves on the headboard instead of that towering arch shape we typically associate with the older style.
It's important that your headboard is an investment that lasts as other trends in your bedroom come and go, but we've already seen how circular, rounded curves are giving way to more simple organic lines and wavy forms, so instead of the semi-circle look, which very well might also date within time, we'd encourage you to go for something with rounded edges but nothing too circular.
We are also noticing low profile headboards in a simple rectangular form coming to the fore. Instead of the high headboard style that can be quite overwhelming in a bedroom, a low profile headboard brings a more soothing, minimaluxe aesthetic - with the mere impression of a headboard without being too overbearing for the room. The lower the headboard the better for small bedrooms, too.
For Alla Yaskovets of O&A, these new shapes are a reflection of how what we want from our modern headboards has changed. 'Our clients usually ask us about modern upholstered headboards - sleek and simple, without too much bulk or fuss. We love headboards that provide structure while encouraging experimentation with bed covers and cushions,' she says.
What about texture?
Finally, and maybe the most crucially, texture and material is playing an important role with bedroom furniture and headboard design. Cotton and linen might once have reigned supreme and dominated headboard designs, but we're looking for more texture in our bedrooms, and instead, upholstered headboards come in softer materials like velvet and even boucle. 'This is an example where we played with shape and texture and used the velvet from Dedar,' says Barbara.
As well as the feel to the touch, the way our headboards are sprung look different. The tufted look was popular in homes on the likes of chesterfield sofas and headboards didn't escape the tufted treatment, but we're seeing this look being replaced by beautiful lines, and the fluted design is proving seriously popular.
Boucle is another material that is super popular at the moment, and upholstering your headboard in boucle brings a similar softness to your space that velvet would add.
'The cleaner lined and classic look, the longer the lifespan,' summarizes Shannon. 'A fresh fabric can transform after a few years.'
For style leaders and design lovers.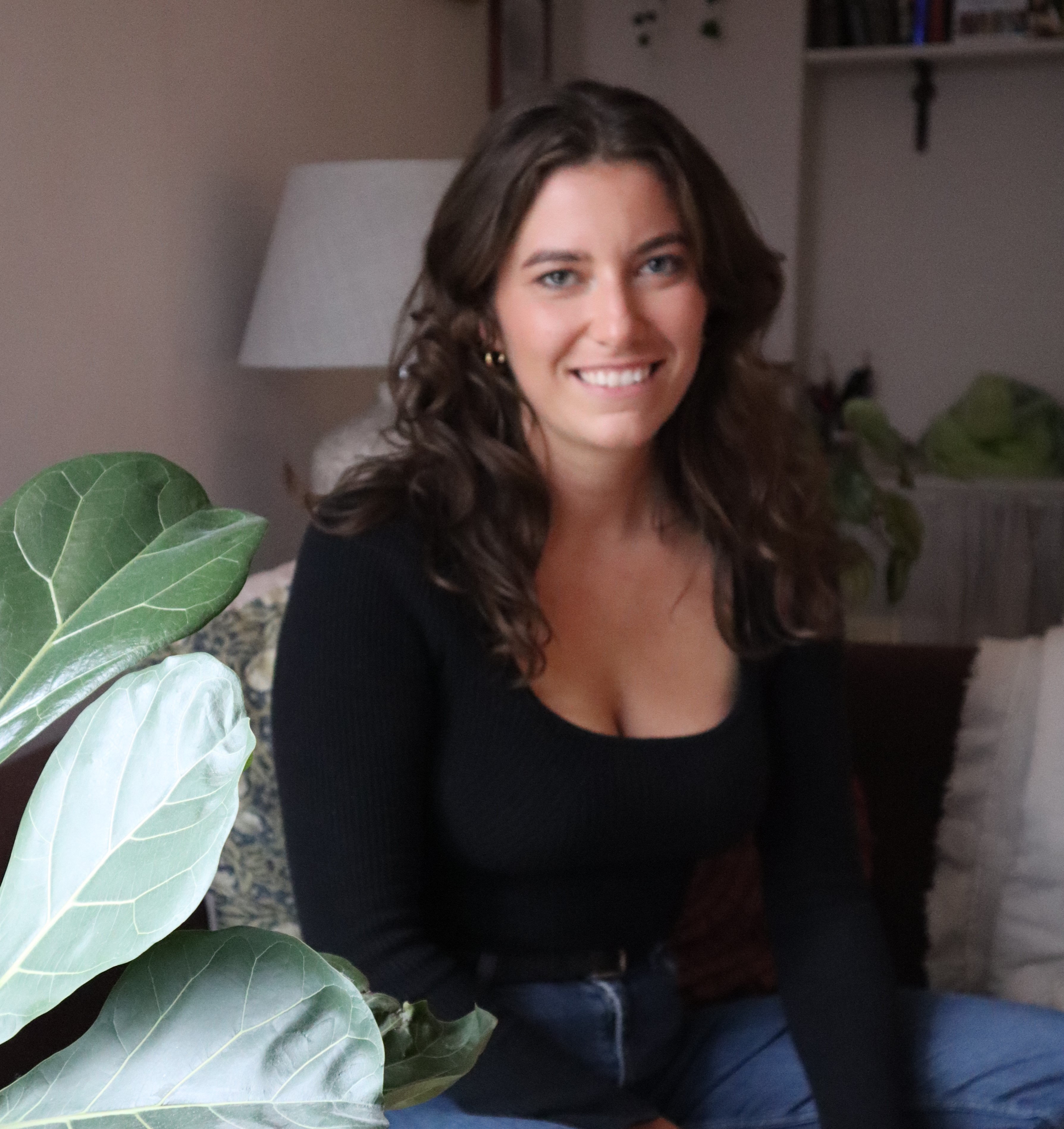 Livingetc content editor and design expert
Oonagh is a content editor at Livingetc.com. Previously, she worked on a London property title, producing long-read interiors features, style pages and conducting interviews with a range of famous faces from the UK interiors scene, from Kit Kemp to Robert Kime. In doing so, she has developed a keen interest in London's historical architecture and the city's distinct tastemakers paving the way in the world of interiors.