5 entryway Feng Shui rules that will make you re-consider how you layout your home's entrance
This is how to use the principles of Feng Shui to create a good energy for your home as soon as your walk in the front door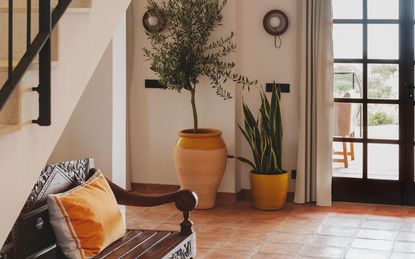 (Image credit: Bloomint Design)
The Livingetc Newsletter
For style leaders and design lovers.
Thank you for signing up to LivingEtc. You will receive a verification email shortly.
There was a problem. Please refresh the page and try again.
Getting the flow and energy right in any space comes down to principles of Feng Shui, and nowhere is this more important than in the entryway. A place of high footfall, our entryways so easily become dumping grounds where we sling bags and shoes as we come in and out of the house. But by adopting Feng Shui rules, we can easily turn these spaces into calming zones that set the tone for a warm welcome.
'Feng Shui is an ancient Chinese philosophy and practice that aims to harmonize the energy or qi (pronounced chi) in a home to improve the occupants' quality of life,' says Jane Langof of Feng Shui Concepts. 'It involves arranging the environment and physical elements within a space to optimize energy flow. The entryway of a home is particularly important in Feng Shui as it is the point where energy enters the home, and therefore sets the tone for the energy in the rest of the house.' We've spoken to the Feng Shui experts and designers to advise how best to follow this philosophy in your own entryway.
1. Avoid a direct eye-line through to the back of the house
Think about what you see as you open your front door and consider what is in your eye-line. Avoid back door and front door alignment or seeing directly out to the backyard from the front door.
'This is important because having a direct line between the front and back doors can cause the energy to flow too quickly through the house and escape out the back,' says Jane Langof. 'This can result in a loss of positive energy, vitality and wealth in the home.'
2. Carefully consider mirror placement
Mirrors are an entryway non-negotiable for a home or apartment entryway. They help the space feel less narrow and are handy for checking your reflection as you leave the home.
'Mirrors and reflective surfaces can help amplify the energy in the entryway, making it feel more spacious and vibrant,' says Victor Cheung, founder of Feng Shio Nexus. 'Avoid missing out on this by strategically placing mirrors or reflective decor to enhance the energy flow and create a sense of openness.'
But if your mirror placement isn't quite right, it can throw the Feng Shui of your entryway completely off.
'Do not have mirrors directly facing the front entrance,' advises Jane. 'Mirrors reflect energy, and having a mirror directly facing the front entrance symbolically reflects energy and opportunities back out of the home.'
3. Keep a clutter-free space
Clutter can easily build up in our entryways. They're narrow spaces with heavy traffic and it's natural for stuff to accumulate. 'The most important element of the Feng Shui is the free flow of energy,' says Alexandra Coxon. It's vital for the entrance to be clutter-free,' says Alexandra Coxon, interior designer at boutique studio, My Habitat Design. Think outside the box when it comes to entryway storage.
'Designing a hidden place to hang coats and place shoes is a great place to start,' says Alexandra. Storage can be tricky to factor into your entryway, but hall trees are a great place to start. Organize your space with these narrow furniture pieces that often come with a bench, giving that entryway mudroom feel.
4. Consider fresh decor
Whether you have a big or small entryway, make sure that every element of your entryway decor is carefully considered. Adopt the William Morris mantra - 'have nothing in your houses that you do not know to be useful or believe to be beautiful.'
'Incorporate life-affirming elements like Feng Shui plants and artwork to further enhance the harmonious energy in this vital transitional space,' says Tommy Zung, principal designer at Studio Zung.
'Use natural materials like wood and stone for furniture and decor to ground the space,' adds Victor. Consider adding plants to bring in vitality and refresh the energy. A well-placed plant on an entryway console table can help the freshness of the space and improve energy.
Height: $12
Conditions: Medium, indirect water and moderate sunlight
Price: $13.94
5. Think about the front of your house too
In Feng Shui, your front door design is a crucial element. 'The front of the home should be attractive to passers-by and the path to the front door should be unobstructed and clearly visible,' says Jane. 'This is because the front of the home and the path leading to the front door represent the point where energy enters the home. An attractive and clear path invites positive energy into the home.'
Avoid having trees and poles in direct alignment with the front door. 'Trees and poles in direct alignment with the front door can block the flow of energy into the home,' says Jane. 'It is important to have a clear and unobstructed path to the front door to ensure a smooth flow of energy into the home.'
Consider front door lighting too. Go for well-placed wall lights to welcome your guests, lanterns for outdoor pathway lighting, or a ceiling light that sits on the porch to bathe the space in a warming glow.
For style leaders and design lovers.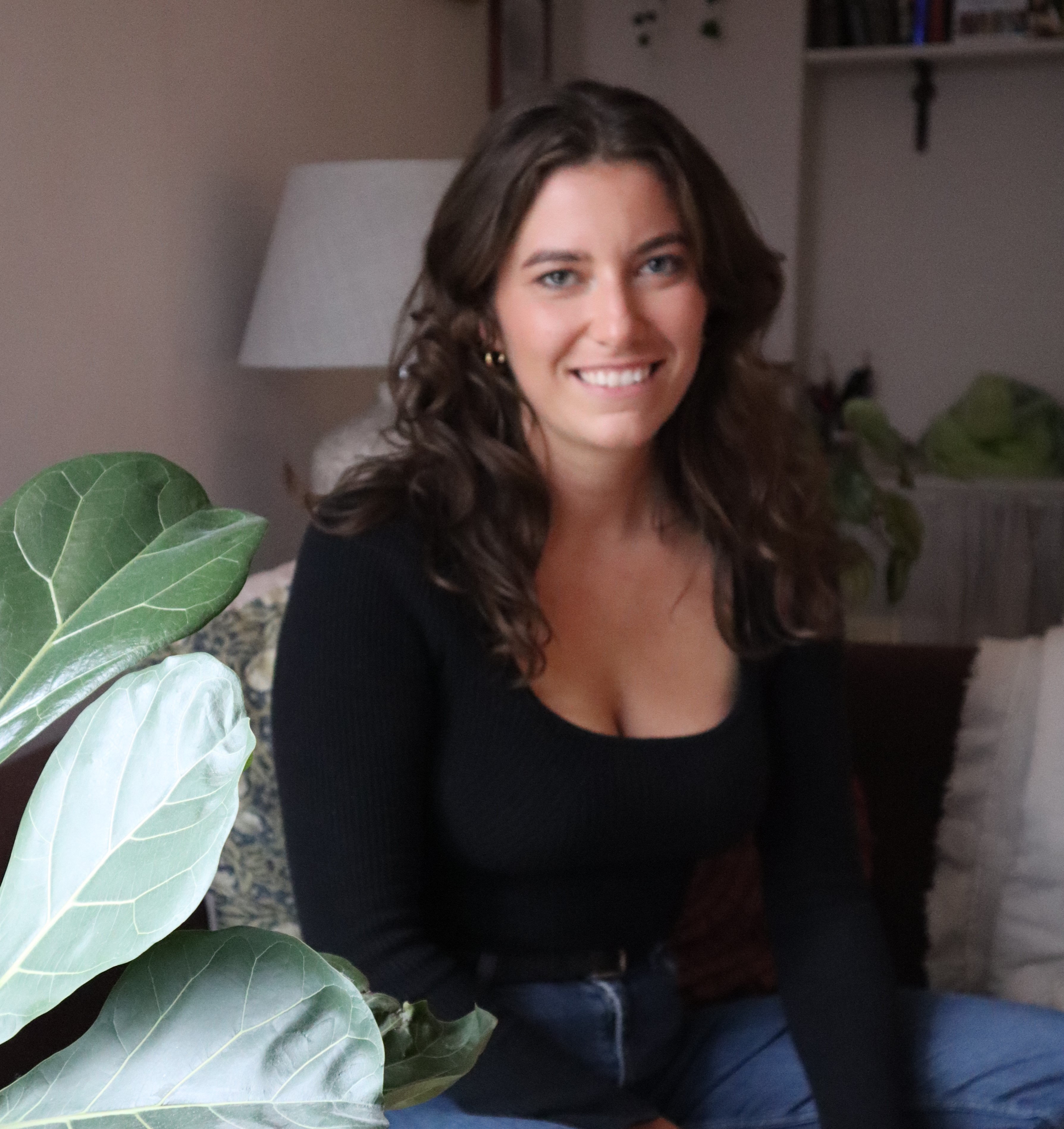 Livingetc content editor and design expert
Oonagh is a content editor at Livingetc.com. Previously, she worked on a London property title, producing long-read interiors features, style pages and conducting interviews with a range of famous faces from the UK interiors scene, from Kit Kemp to Robert Kime. In doing so, she has developed a keen interest in London's historical architecture and the city's distinct tastemakers paving the way in the world of interiors.