Best exercise bikes: getting fit at home has never been simpler
The best exercise bikes for your home, to ramp up your fitness routine in your home gym or outhouse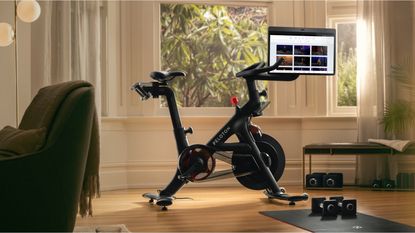 (Image credit: Peloton)
Investing in the best exercise bike so that you can cancel your gym membership and get in a workout from home? We're here to help you buy the best option for your needs, whether you are searching for a foldable bike for your apartment or a feature-packed model to use as a permanent fixture in your home gym.
Here, we've listed only the top exercise bikes recommended by reviewers — and tested by us. With the exercise bike being a key piece of exercise equipment, especially if you are looking to tone or lose weight, we recommend spending more money just once so that you can use this bike at home for years to come.
On this list, you'll discover upright exercise bikes for sitting and pedaling and recumbent exercise bikes that are fit with a backrest and handlebars for extra support for seniors or anyone who is recovering from an injury. There are also indoor cycling bikes featured that can provide a high-intensity workout whether you prefer to sit and pedal or stand and pedal.
Take your pick from the best and squeeze in a 15-minute session during your lunch break whilst working from home.
The best exercise bikes in 2023
The very best exercise bike for home use
Specifications
Size: H45 x W20.5 x x L42in
Weight: 117lb
Resistance levels: 32
Max user weight: 300lb
Reasons to buy
+
Sits on wheels to move with ease
+
32 levels of resistance
+
Great range of classes (subscription required)
+
Completely adjustable
+
Easy workout tracking
+
Offers a smooth ride
+
Quiet when in use
Reasons to avoid
-
Heavy
-
Requires plugging in for use
-
Small water bottle holder
-
No console - use your own device and an app
-
Doesn't read pulse
Looking for a high-quality exercise bike that can help you stay motivated and get a great workout from home? We loved the Echelon exercise bike, which has been tried and tested by the team at Livingetc. This bike has everything you need to get in shape, including a range of programs and classes to choose from, as well as smooth and easy-to-operate controls that make it a breeze to use.
One of the things we love most about this bike is its versatility. Whether you're just starting out on your fitness journey or you're already a seasoned pro, this bike has something to offer. It's fully adjustable, with a weight limit of 300 pounds and customizable seat and handlebar settings to help you find the perfect fit. Whether you're sitting or standing, you'll be able to get an effective workout without any issues.
In addition to its great features and functionality, the Echelon exercise bike is also incredibly affordable. For its price, we think it's an absolute steal, and we highly recommend it to anyone looking for a high-quality exercise bike that won't break the bank.
Livingetc rating: 5 out of 5 stars | read our full Echelon Connect Sport Bike review
Best exercise bike for small spaces
Specifications
Size: H51.1 x W21.2 x L39.3in
Weight: 68lbs
Resistance levels: 32
Max user weight: 308lbs
Reasons to buy
+
On wheels
+
Computer-controlled resistance
+
32 resistance levels
+
12 pre-set programmes
+
Simple to assemble
+
Impressive 9kg flywheel
+
4 user controls
+
Convenient bottle holder
+
Quiet when in use
+
Small footprint
Reasons to avoid
-
Handlebars can be difficult to adjust
-
No smartphone holder
-
Seat isn't the most comfortable
-
Calorie counter isn't the most accurate
If you are looking for a reliable exercise bike that can be used regularly or occasionally, the Viavito Satori exercise bike is a great option. It is suitable for use in a family home or a single household, and its affordable price tag means you can justify buying it even if you only plan to use it once or twice a week or even once a month.
This bike is designed to be used by almost anyone, with a maximum user weight of 308lbs and 10 seat heights to choose from. It is perfect for working out your legs and can be adjusted to suit all fitness levels. You can increase the load to make your workout more challenging and get your heart racing.
One of the best things about this bike is that you don't need a subscription or an app to use it, making it very convenient. However, it's important to note that while it is compact, it is not foldable, so you should make sure you have enough space to store it. It also comes with wheels, making it easy to move around, and it's best to keep it plugged in at all times as it enters a power-saving mode after a few minutes of inactivity.
Livingetc rating: 5 out of 5 stars | read our full Viavito Satori review
Best exercise bike for classes
Specifications
Size: 23 x 59in
Weight: 135lbs
Resistance levels: 100
Max user weight: 297lbs
Reasons to buy
+
Immersive at-home cycling experience
+
Peloton All-Access Membership gives you access to the best at-home cycling and fitness classes in the industry
+
Compact design makes it a great option for small spaces
Reasons to avoid
-
Lacks some of the features of newer at-home spin bikes
-
Pricey delivery and setup fee
The Peloton Bike is considered to be the first bike that started the at-home cycling trend, and our writer confirms it's one of the best investments they've made. The bike comes with a 22" high-definition touchscreen and Bluetooth connectivity (as well as the ability to pair with your Apple Watch), which provides a fully immersive cycling experience. When connecting headphones and tuning into the screen, it feels like you're actually attending a cycling studio and not just working out in your bedroom.
The seat, handlebars, and screen adjustments are smooth, fast, and effortless, making it convenient to readjust the bike after someone else in your household uses it. The riding mechanics of the Peloton Bike are also impressive - it feels stable, and the pedaling is smooth, providing a riding experience that is comparable to anything you would find in an upscale cycling studio.
We were amazed by the resistance mechanics of the Peloton Bike. As with other cycling bikes we've tried, changing the resistance can be a hassle. However, with the Peloton, the resistance can be easily adjusted, providing a seamless and consistent workout experience.
Overall, the Peloton Bike is a great investment for anyone looking to bring the cycling studio experience into their home. The bike is easy to use, provides an immersive experience, and offers a smooth and stable riding experience that rivals anything you'd find in a cycling studio. We highly recommend it to anyone looking to step up their at-home workout routine.
Livingetc rating: 4 out of 5 stars | read our full Peloton Bike review
4. Marcy Recumbent Exercise Bike with Resistance ME-709
The best recumbent exercise bike
Specifications
Size: 55.5 x 25 x 37.5 inches
Weight: 61lbs
Resistance levels: 8
Max user weight: 300lbs
Reasons to buy
+
An affordable wider option for those who aren't worried about space
+
8 resistance levels to meet every need
+
Not heavy
+
Sits on wheels for transporting
Reasons to avoid
-
Cheaper materials (plastic) were made to use it
-
Large footprint
The Marcy Recumbent Exercise Bike is a popular choice for those seeking extra support while cycling. With its sturdy backrest and armrests for added stability, it's perfect for those with knee or back issues. It has a unique design that sets it apart from other exercise bikes, making it a great option for anyone looking for something a little different.
One of the reasons we love this bike is its heavy-duty construction. Made from 14-gauge steel tubing and finished with a powder-coated coating, it's built to last. This bike is designed to withstand heavy use and provide maximum mobility during training. It's easy to mount and dismount, making it a great choice for those with mobility issues.
The bike is also equipped with a padded seat for added comfort. The seat is fully adjustable, allowing you to find the perfect position for your legs to stride. It's a great feature that ensures you can exercise comfortably for longer periods without any discomfort.
5. Cyclace Exercise Stationary Bike
The best exercise bike on a budget
Specifications
Size: L40.9" x W24.2" x H47.9"
Weight: 86lbs
Resistance levels: Not specified
Max user weight: 330lbs
Reasons to buy
+
Holder for your tablet or phone
+
Affordable price
+
Adjustable resistance
+
Sits on wheels
+
Water bottle holder
+
Emergency stop button
+
Adjustable
Reasons to avoid
-
Basic console
-
Resistance levels not specified
The Cyclace Exercise Bike is perfect for everyday use, whether you're looking to work up a sweat or go for a tough workout. And with its built-in tablet holder, you can even watch your favorite shows or take a spinning class on YouTube while you ride.
So why do we love this bike? For starters, it's incredibly affordable, making it a great choice for those just starting out with their fitness journey. But don't let the price tag fool you - the Cyclace Exercise Bike is also incredibly stable, thanks to its thickened steel frame. Whether you're looking to tone your muscles, strengthen your legs, or burn fat, this bike has you covered with its 36lb flywheel.
But the features don't stop there. With adjustable resistance, you can personalize your workout to suit your needs. And with a 2-way adjustable non-slip handlebar and a 4-way seat, you can easily adjust the bike to fit your body. Plus, there's even a spot to hold your smartphone or tablet, so you can catch up on emails or read a book while you exercise.
Tracking your progress is also easy, thanks to the bike's basic console that allows you to track time, speed, distance, and calories burned. Overall, the Cyclace Exercise Bike is a great choice for anyone looking for an affordable, feature-packed exercise bike that can help them reach their fitness goals.
6. YOSUDA Indoor Cycling Bike Stationary
The best exercise bike under $500
Specifications
Size: L44.5" x W21.7" x H45.3"
Weight: 40lbs
Resistance levels: Not specified
Max user weight: 330lbs
Reasons to buy
+
Non-slip handlebars
+
On wheels for easy moving
+
Immediate stop function for safety purposes
+
Odometer reading
+
Tablet and water bottle holder
+
Heavy flywheel for a tough workout
Reasons to avoid
-
Small console
-
Uncomfortable seat
If you're on the hunt for an exercise bike that can provide a challenging workout, while still being suitable for your home gym, and doesn't break the bank, then you should definitely check out the YOSUDA exercise bike. It's even designed with wheels, making it easy to move around your space. This bike checks all the boxes, especially in terms of stability.
One of the standout features of this bike is its 40lb flywheel and heavy-duty frame, which ensures that it's super stable when in use. You can also adjust the tension to increase or decrease resistance, so you can tailor your workout to your fitness level. The bike also comes with an emergency stop function, which you can activate by pressing the red knob.
The YOSUDA exercise bike also includes adjustable non-slip handlebars, as well as an adjustable and padded seat, so you can find your perfect fit. It has a large range of resistance, and you can easily stop the bike by pressing the resistance bar. The bike's LCD screen displays a variety of stats, including speed, time, distance, calories burned, and an odometer. There's even a tablet holder and a water bottle holder on the bike.
Assembling the YOSUDA exercise bike is said to be a breeze, taking less than 30 minutes. Overall, this bike is an excellent choice for anyone who wants a stable, reliable, and challenging workout from the comfort of their own home.
Choosing the best exercise bike for your home
What's the difference between upright, recumbent and indoor cycling bikes?
Upright exercise bikes
An upright exercise bike will keep you in the conventional riding position. Here, you'll have a standard seated bike, and most times, it, unfortunately, lacks enough back support.
This bike offers other features, such as handlebars and front displays, and provides a seated cycling experience. It's best for those looking to engage in a comfortable workout without high-intensity training.
Recumbent bikes
Next, there are recumbent exercise bikes. This version strays away from the conventional pedaling style and opts for a more reclined position that offers a wider and more comfortable seat-wise. Additionally, the pedals are out in front, which distributes your body weight more evenly and effectively. As a result, these bikes are highly beneficial for those suffering from joint issues, pre-existing injuries, or back problems.
Indoor cycling bikes
Lastly, there are indoor cycling bikes. This version is most similar to an outdoor bike and is an excellent way to reap those same benefits but do so from indoors.
These bikes are ideal for high-intensity interval training and suitable for any of those fat-burning workouts you've been dying to try. They're most similar to the bikes we are prone to in our favorite cycling or spin classes and offer an adjustable seat and handlebars for maximum comfort.
How to choose the best exercise bike?
Deciding to buy an exercise bike is a big commitment, so it's important to consider your options carefully. If you have a dedicated home gym or spare bedroom, then a fixed structure often offers more functions. However, if your home is cozy and compact, then a collapsible design that can fit in a cupboard may be a better option.
When choosing the best exercise bike, it's handy to bear in mind each one's price, depending on how much you will be using it. You'll also want to consider each bike's size and whether it's foldable. Exercise bikes usually have adjustable handlebars, seats, and pedal straps to fit every user, too. Non-slip handlebars make working out easy, while having a monitor makes progress tracking easy. Have a look at the size of your new bike's flywheel – the heavier it is, the tougher it is to use and the smoother the stroke – and opt for an exercise bike with adjustable resistance to tailor it to your fitness level. Be sure to bear in mind each bike's maximum weight capacity before buying.
The Livingetc newsletter is your shortcut to the now and the next in home design. Subscribe today to receive a stunning free 200-page book of the best homes from around the world.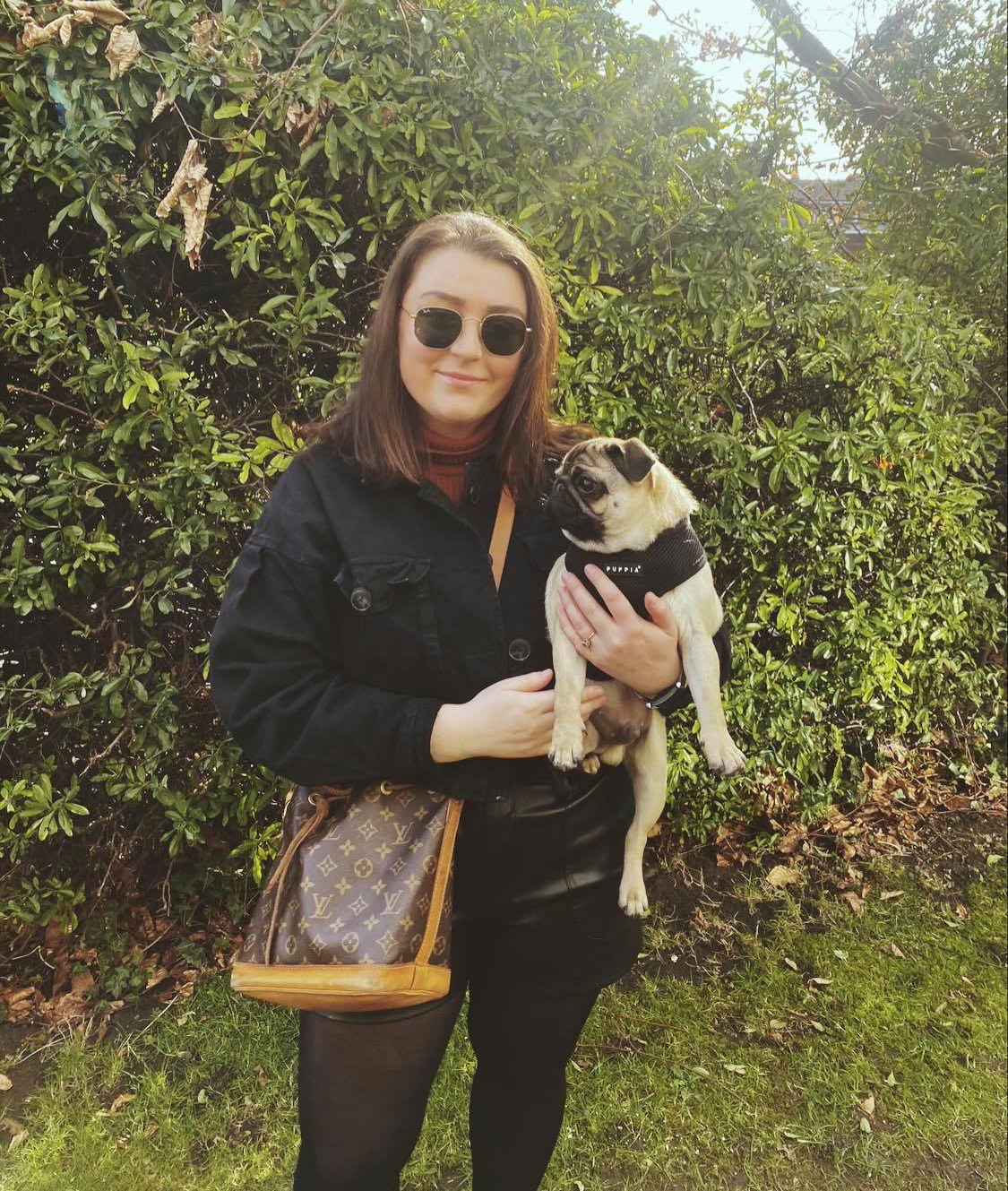 Annie is Livingetc's Deputy Ecommerce Editor, and with a penchant for shopping and four years of ecommerce experience in her cart, she's more than equipped to advise when it comes to exactly the home decor you need to buy for your home. With a particular love of home fragrance, she always ensures her interiors emanate a luxurious scent to match her bijou residence. Annie and her team work to provide you with the best in-class content, whether you are searching for fluffy towels for your bathroom, clever drawer organizers for your kitchen or even a new dinnerware set for when guests come to dine. Whatever the season — or the latest trend — Annie and her team work to cover events for Livingetc, whether that be holidays or sale events, spanning Mother's Day to Black Friday.
Annie's knowledge has been sprawled across several homes websites, including Real Homes, Ideal Home, Homes & Gardens and Gardeningetc. She has also injected her ecommerce skills into the titles of Woman & Home and Country & Townhouse.
Annie lives in South East London in a sizeable two-bed apartment with her husband-to-be and her Pug called Doug. Annie's space, though surprisingly substantial, lacks storage space meaning that she's always on the lookout for things to buy to maximize space at home. She's currently redecorating this space whilst on a budget, and loves discovering a dupe or DIYing something to look triple its price tag. Next on her list of things to do at home are DIY crittal-style doors leading from her living room to her hallway.
You can follow Annie's home Instagram account at @athome.withannie.